Easy to make Polar Bear Ornaments are the perfect craft for kids this holiday season!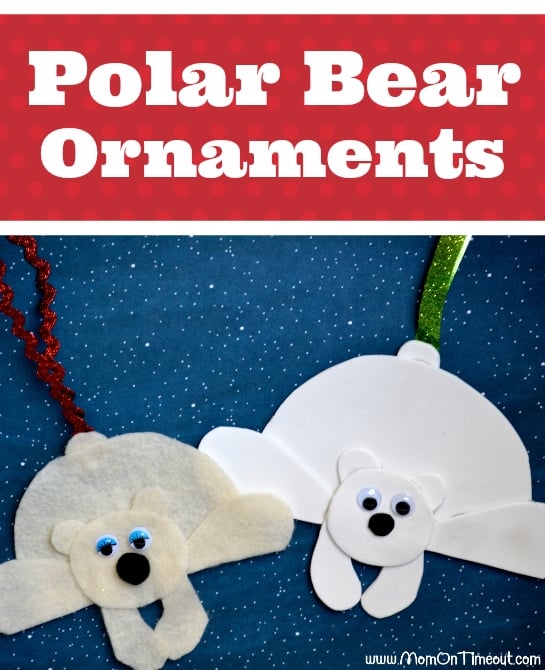 I love how easy these Polar Bear Ornaments are to make and you can use felt, foam, or even construction paper to build them. Using different colored googly eyes and noses will lend personality and uniqueness to each polar bear.
Let's get started!
Materials Needed:
White foam, felt or paper – body
googly eyes
black felt, foam, paper, pom pom – nose
craft glue or hot glue
Step 1. Cut out the shapes shown below for each polar bear ornament you wish to make. I've shown the assembly on the left. Foam is typically easier for younger children to cut. If using the felt, make sure to use sharp scissors that will cut easily.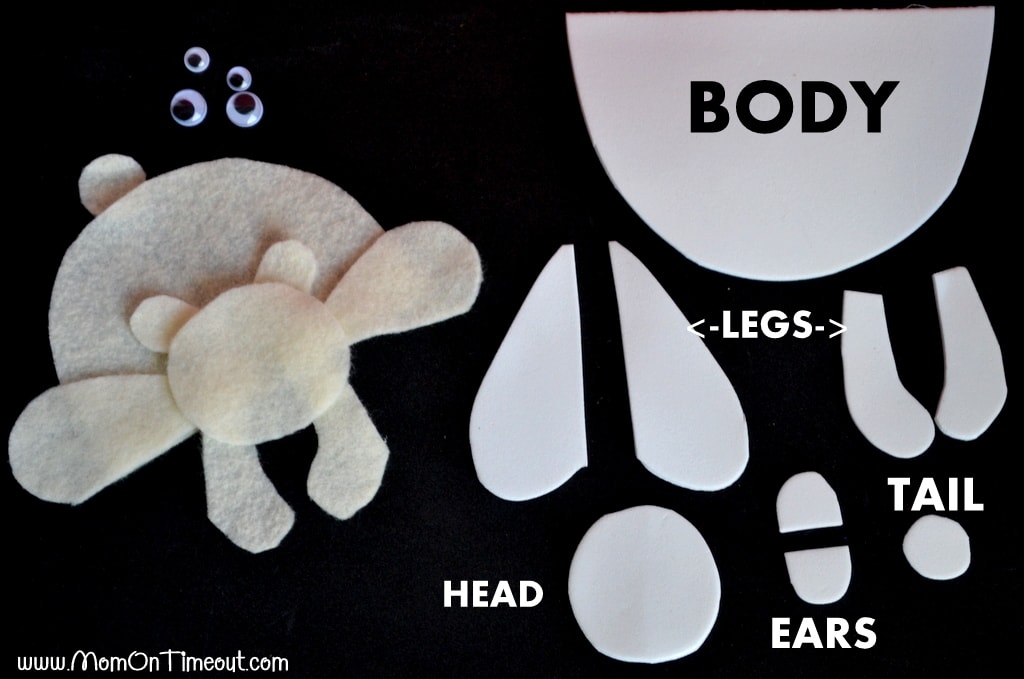 Now it's time for assembly!
Step 2. Glue the back legs and front legs to the body.
Step 3. Glue the ears to the back of the head first and then glue the entire head on to the body.
Step 4. Glue on the tail. (This could also be a white pom pom…)
Step 5. Glue on the eyes and nose.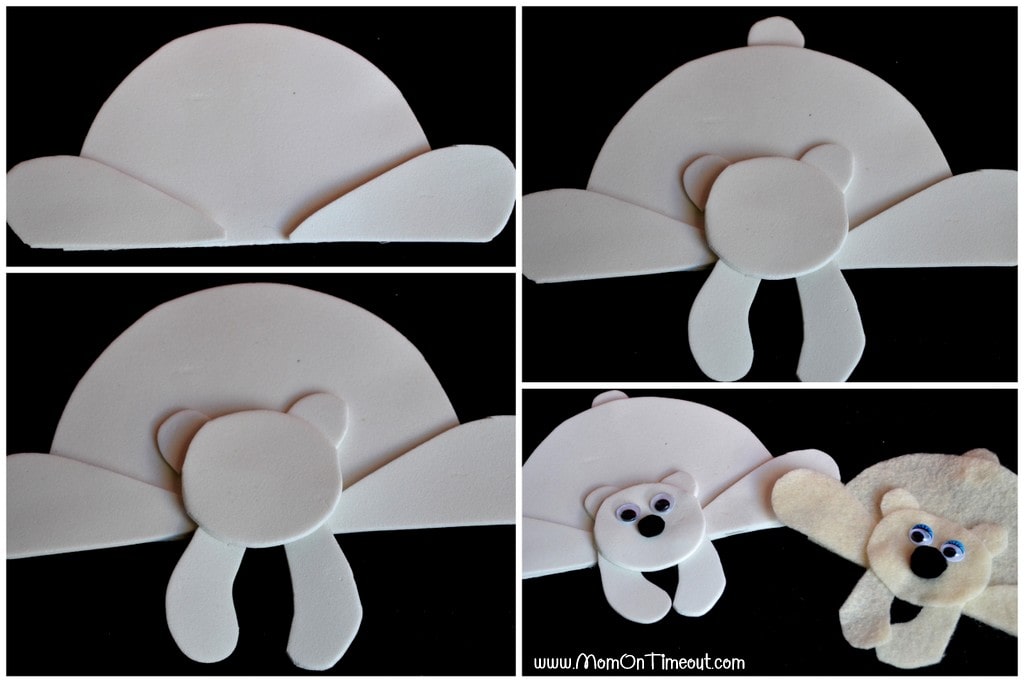 Step 6. Glue a ribbon to the tail of the polar bear so he can hang from your tree!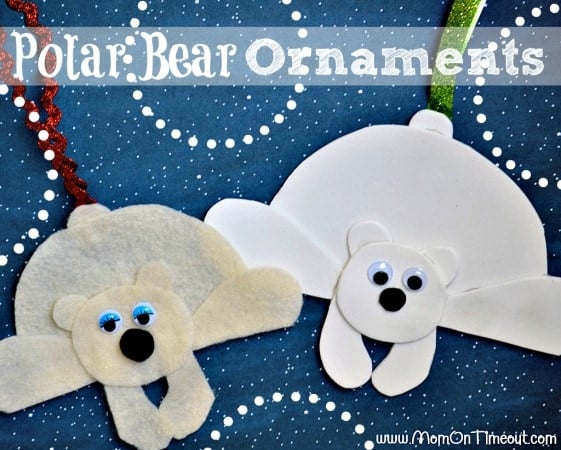 I just love that these Polar Bear Ornaments are super easy to make and a lot of fun too! They can be personalized and you can make them out of virtually any material. Looking for more ornaments you can make with the kids? Check out these fun crafts I shared last year: