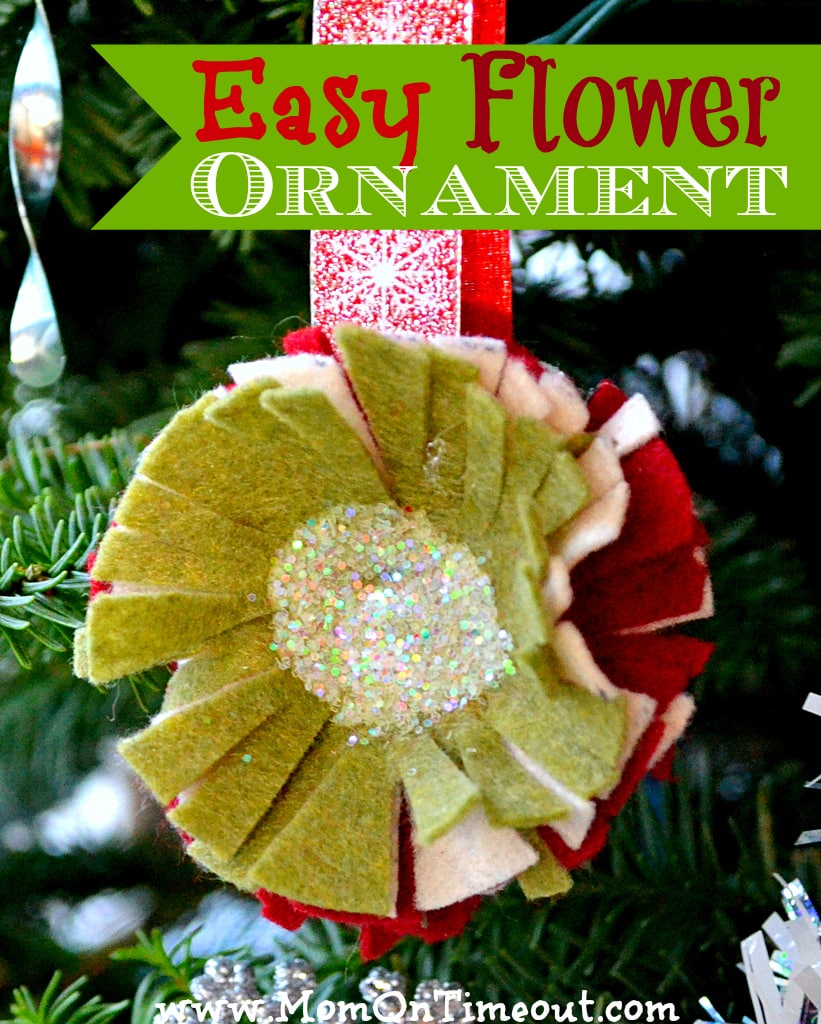 I whipped up this fun ornament this afternoon after looking through my craft supplies and seeing a 2 foot tall stack of felt. I think it turned out so cute and it took me all of 5 minutes. Would make a great gift topper as well. I love that it is nice and light for the tree and can't be broken – bonus!
Start with three different colors of felt. You could use more or less if you want.


Trace out a circle onto the felt and cut out 6-8 circles.  (I used 7 for mine.)



Glue together in the center only.


Take scissors and cut fringes around the perimeter. You can add more circles until you reach the desired fullness.


Put glue in the center of the flower and sprinkle with glitter. Shake off excess.






Spread the layers apart and drop in some hot glue.


Press the ribbon onto the glue and let dry for a minute. Repeat for the other side of the ribbon.


 Here's the side view: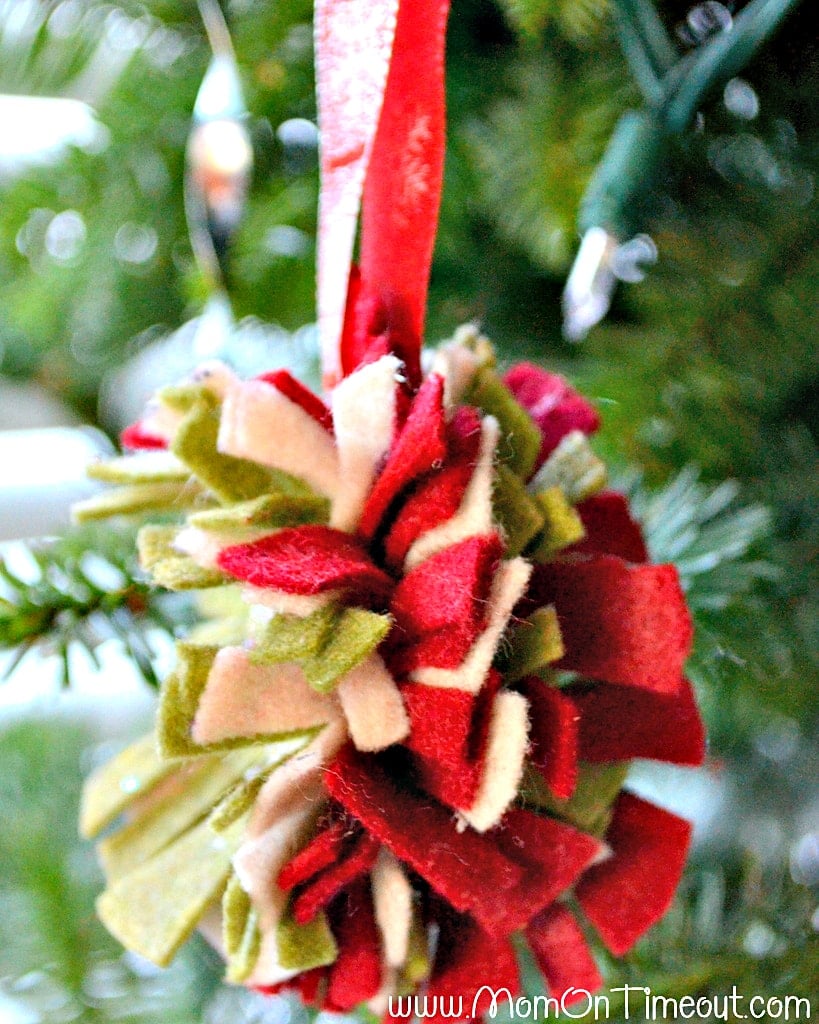 I used 7 circles and this is what mine looks like. You can use more or less depending on the look you are trying to achieve.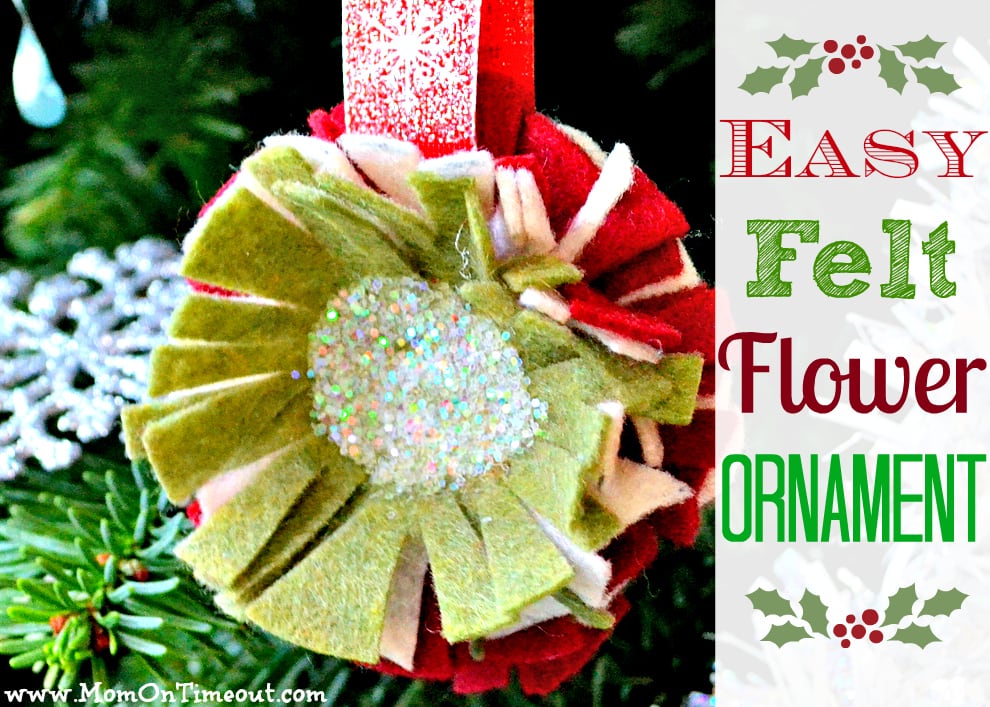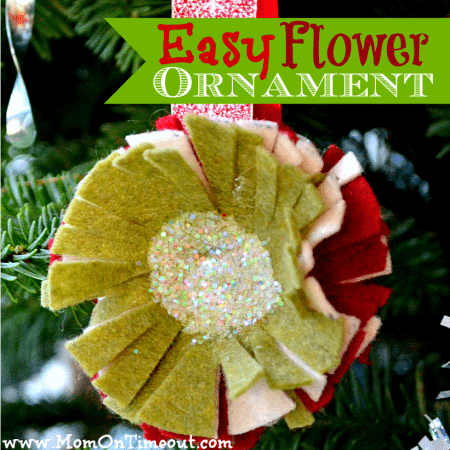 Connect with me!
Facebook | Twitter | Pinterest | Google+ | RSS
Linking up here, Home Stories A2Z, and My Repurposed Life.