These festive Peppermint Shortbread Cookies are the perfect addition to your holiday cookie trays this year! With only five ingredients, they are quick and easy to make and look so gosh darn pretty!
This is a sponsored post written by me on behalf of Capital One. All opinions are 100% mine.
There is something about the holidays that brings out the best in people.  We're happier, friendlier, and full of joy.  That's why it's the best time of the year.  The true spirit of the holiday season is all about giving though.  I used to stress about the gifts I gave at Christmas.  I mean, talk about pressure.  It's the one time of year when many are expecting gifts and the thought of disappointing someone just doesn't sit well with me.
As I grow older, and wiser, I've learned that giving to others is the best gift I can give myself.  Truly.  There is nothing that fills with me with thankfulness and joy more than the act of giving selflessly to another.  And the holidays are certainly the perfect time to do it.
The boys have been busy working on their Christmas Wish Lists and as much fun as it is to surprise them each year, our focus has always been on the act of giving. Teaching our boys to want to give to others is a top priority in our family. We participate in Operation Bear Hug, Operation Christmas Child, and various other charities to show them how good it feels to give.  And it does. There's no denying the thrill in giving to someone you love or someone in need.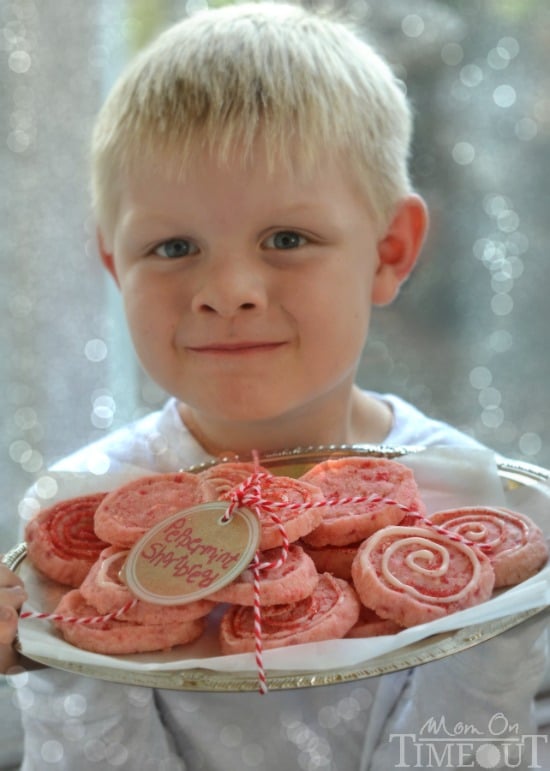 Capital One agrees.  This year they want you to focus less on your wish list and instead focus on your #WishForOthers. I have to say, I am truly in love with this campaign. Taking the focus off of ourselves and putting it on others is what this time of year is all about. This year my #Wishfor Others is the gift of giving. It's a 2-for-1 gift that feels just as good to the giver as it does to the recipient.
To celebrate that spirit of giving and make the holidays a little brighter this year, Capital One wants to hear about your wish for others. Share your wish for someone else – a family member, a friend, a neighbor, or a community — with #WishForOthers on Twitter, Instagram, or the Capital One Facebook page from Nov. 24 through Dec. 23 for a chance to make it come true. How exciting is that?
It's so easy to enter and I can't wait to see what you are wishing for others this holiday season – I bet it's gonna be good! Make sure to visit Wish For Others for more information and to see what wishes others are making.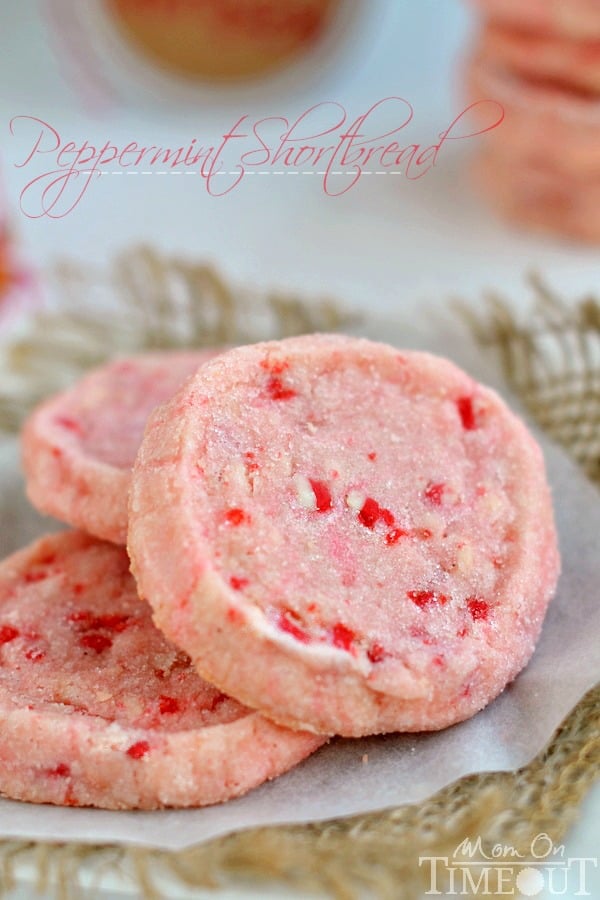 The great thing is that giving doesn't need to be complicated OR expensive. Anyone can give. It only matters that it comes from your heart.  Take these Peppermint Shortbread Cookies.  Easy. Easy Easy. Yet totally festive and delicious. And boy oh boy do they look pretty on a platter! Tie it up with a ribbon and you have the perfect holiday gift.
Many people may be like, oh, shortbread, but it's so dry. No sir. Not if you do it right! These shortbread cookies are delightful and pack a peppermint punch that's sure to please.
There's a whopping 5 ingredients in this shortbread.  I roll mine in sugar before baking for an extra special sparkle.  Come on now! It's Christmas! We have to have sparkle 🙂
Peppermint Shortbread Cookies
These festive Peppermint Shortbread Cookies are the perfect addition to your holiday cookie trays this year! With only five ingredients, they are quick and easy to make and look so gosh darn pretty!
Ingredients
2½ cups all purpose flour
¾ cups sugar
1 cup butter, cubed (and cold)
1¼ cups Andes peppermint crunch chips (found in baking aisle or here)
1 tsp extract (vanilla, almond, or peppermint)
red food coloring (optional)
more sugar to coat cookies before baking if desired
Instructions
Combine flour and sugar in a large bowl.
Use a pastry blender to cut in butter. You want very fine crumbs.
Stir in extract, food coloring, and Andes peppermint crunch chips.
Use your hands to knead the dough until it comes together and forms a ball.
Shape dough into a log about two inches in a diameter and wrap in plastic wrap. Refrigerate for two hours.
Preheat oven to 325F.
Line a baking sheet with parchment paper.
Cut slices of cookie dough about ¼ inch thick and place on baking sheet. Bake for 10-12 minutes or just until cookies are set. Do not over bake.
Let cool for several minutes on baking sheet before removing to cooling rack. Let cool completely.
Store in airtight container for 3 days or freeze for up to 3 months.

More cookies your friends and family will love!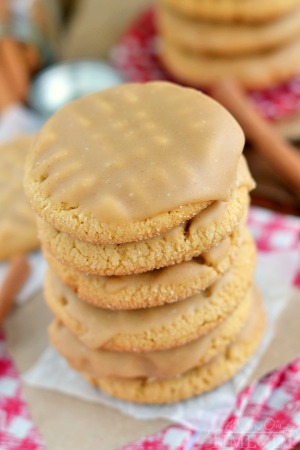 Maple Cinnamon Glazed Peanut Butter Cookies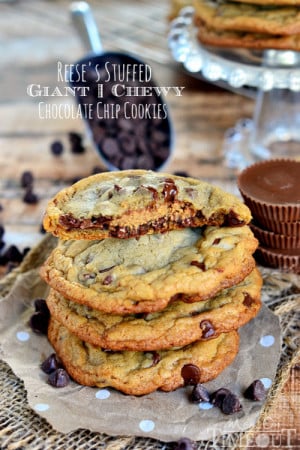 Reese's Stuffed Giant Chewy Chocolate Chip Cookies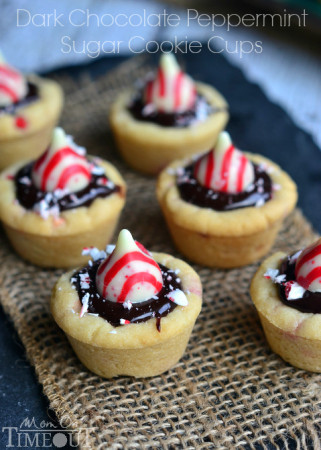 Dark Chocolate Peppermint Sugar Cookie Cups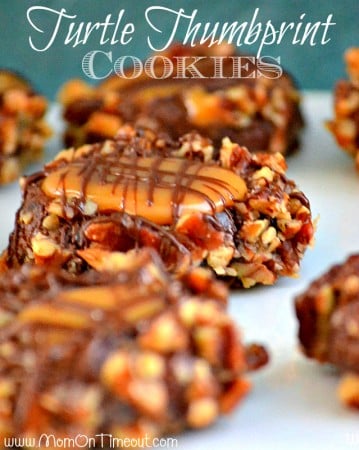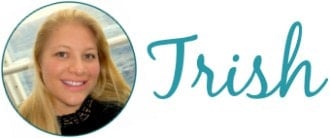 Connect with me!
 Linking up at some of these parties.
Are you a blogger who is interested in getting paid to talk about brands and companies you really LOVE? Sign up here to get started!