Delight in the refreshing flavors of melon and mint in this tasty Melon Mint Agua Fresca!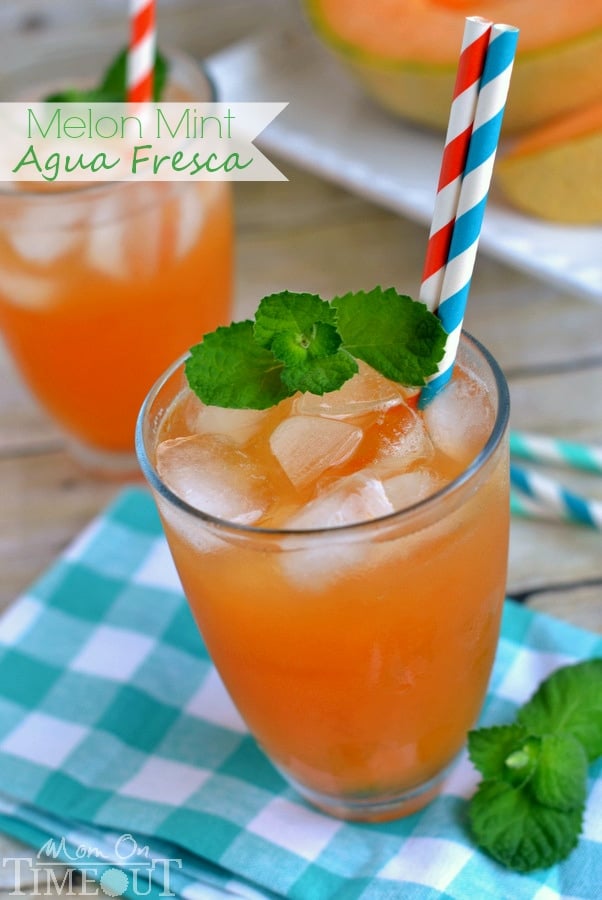 After years and YEARS of trying to grown mint…I have finally succeeded!  I have had so many people write in with great tips and advice and I appreciate it all.  I have been enjoying mint all summer long – in my morning tea, in mojitos, and especially in my favorite fruit salad.
I was out picking some mint leaves the other day and was apparently a little too enthusiastic and pulled a whole section of the plant out by it's roots – whoops!
I came in and put it in a cup with water and sat staring at it, sad and mentally berating myself for being too aggressive with my new favorite herb.
But then…I had an idea! I should make some agua fresca! I had a cantaloupe left over from my sister's birthday party this past weekend and I knew the cantaloupe and mint would taste amazing together.  And they did.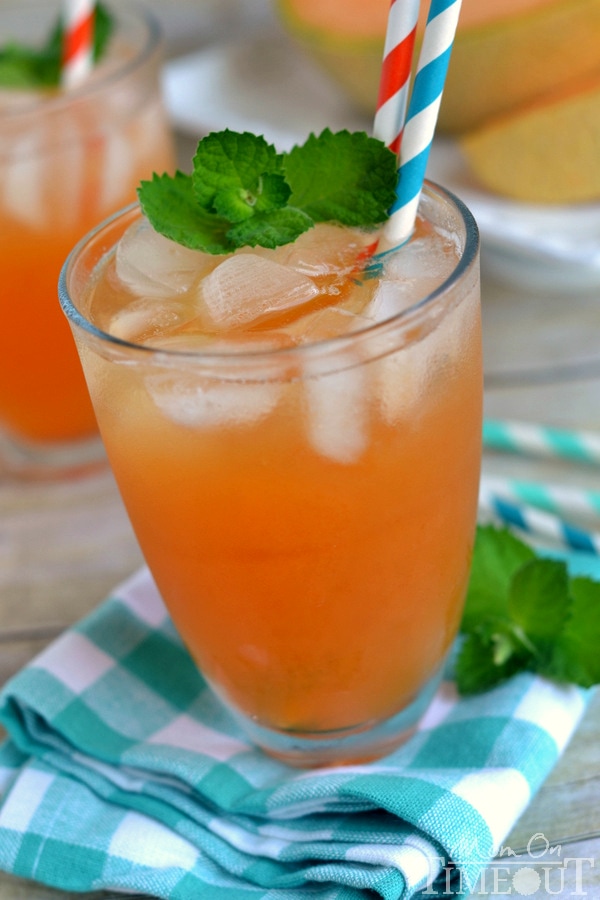 I love the gorgeous color of agua frescas. They are so pure and beautiful I didn't want to muddy that color by muddling the mint leaves like you would with a mojito.  Instead, I made a mint-infused simply syrup that knocked my socks off. Definitely something I need to have on hand at all times.  It smelled incredible!
A quick trip to the blender and a little straining was all that was needed to create the most refreshing drink of my summer.  I was so glad that I only used up half the cantaloupe so I could make up another batch the following day 🙂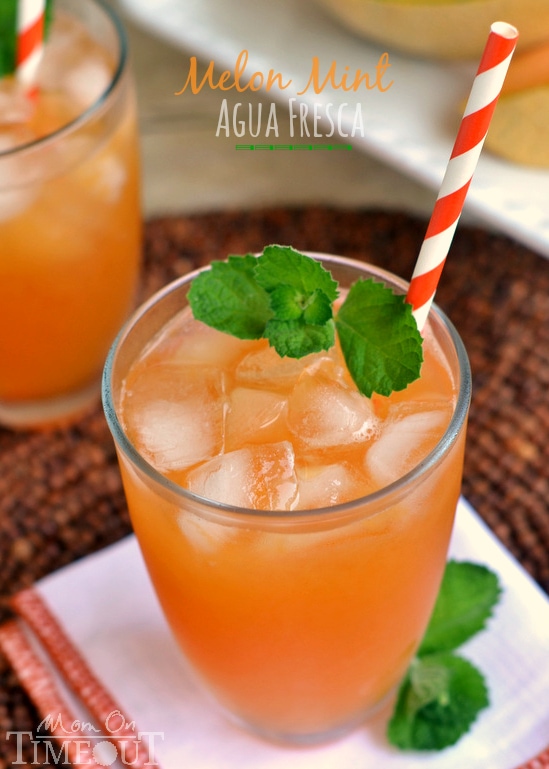 Melon Mint Agua Fresca
Delight in the refreshing flavors of melon and mint in this tasty Melon Mint Agua Fresca!
Author:
Trish - Mom On Timeout
Ingredients
2 cups water
⅔ cup sugar
¼ cup packed fresh mint leaves, torn
4 cups chopped cantaloupe
Instructions
Bring water, sugar and mint leaves to a simmer in a small saucepan, stirring until sugar is completely dissolved. Cool and strain.
Combine mint sugar water (simple syrup) and cantaloupe in a blender and blend until smooth.
Strain through a fine mesh sieve and discard the pulp.
Serve over ice.
 More refreshing favorites: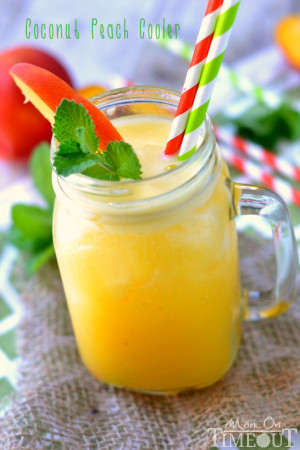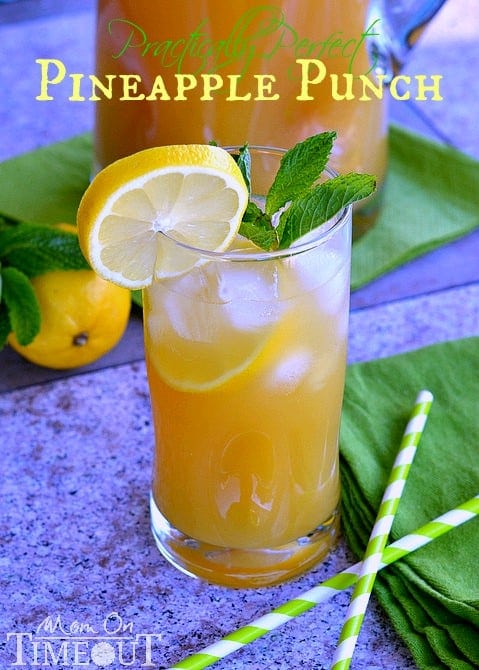 Practically Perfect Pineapple Punch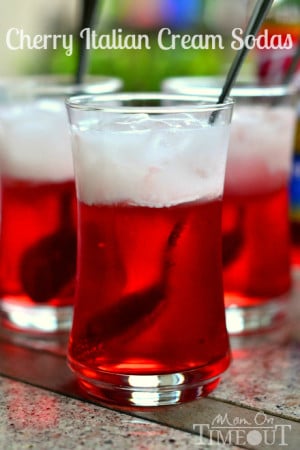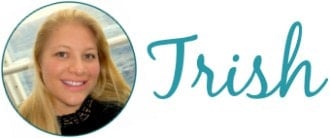 Connect with me!
 Linking up at some of these parties.