Get ready for a new favorite – Hawaiian Chicken and Rice Casserole! An easy weeknight dinner that uses ingredients you probably already have in your pantry!
Let's be friends! Sign up to get my new recipes in your inbox! Follow me on Facebook and Instagram too!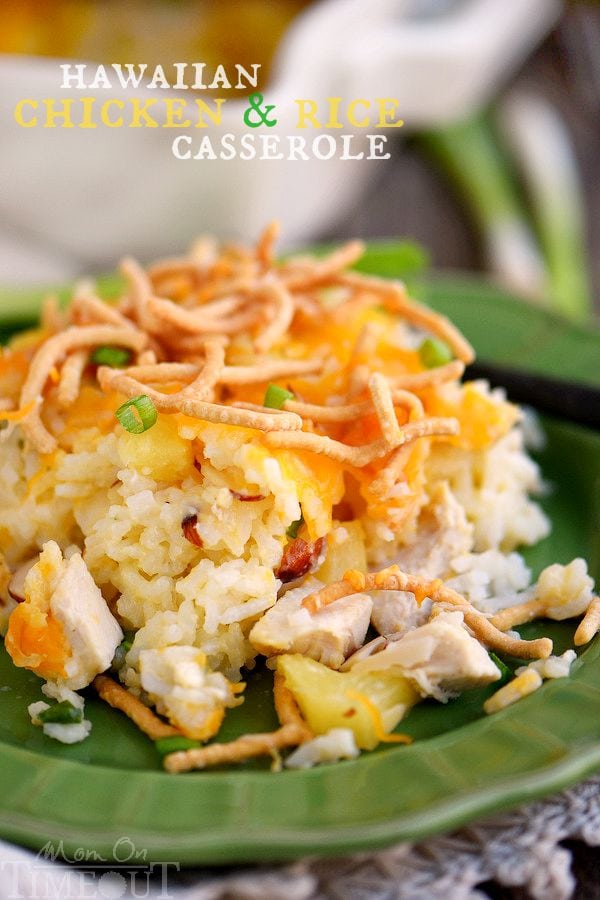 Please tell me I'm not the only one feeling the back-to-school dinner burnout already? We're a little over one week in and I find myself struggling to get dinner on the table each night. Not good people, not good.
More and more I find myself in a pinch and I have to rely on my pantry to get my family fed. Good thing I am a firm believer in a fully stocked pantry 🙂 It makes dinner time much less stressful. I've mentioned once or twice how my family loves casseroles – it's true!
This casserole recipe uses a lot of pantry staples and a few fresh ingredients. The flavor is off the charts and is definitely a meal the whole family will enjoy. I was inspired by the traditional Hawaiian Haystacks recipe for this casserole but definitely put my own spin on it. I used my Cheesy Chicken Broccoli and Rice Casserole as a starting off point and took it in a whole new direction.
I love it when something good comes together so easy.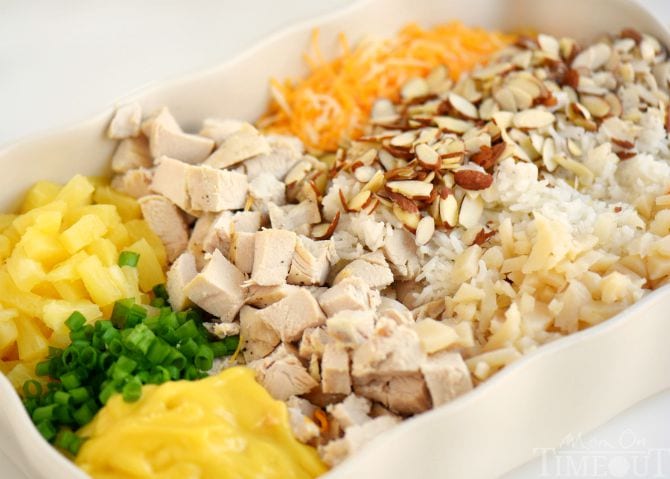 Pineapple, chicken, sliced almonds, water chestnuts, green onions, and rice are the core ingredients in the casserole. The rice is cooked in coconut milk making sure every spoonful is full of amazing flavor.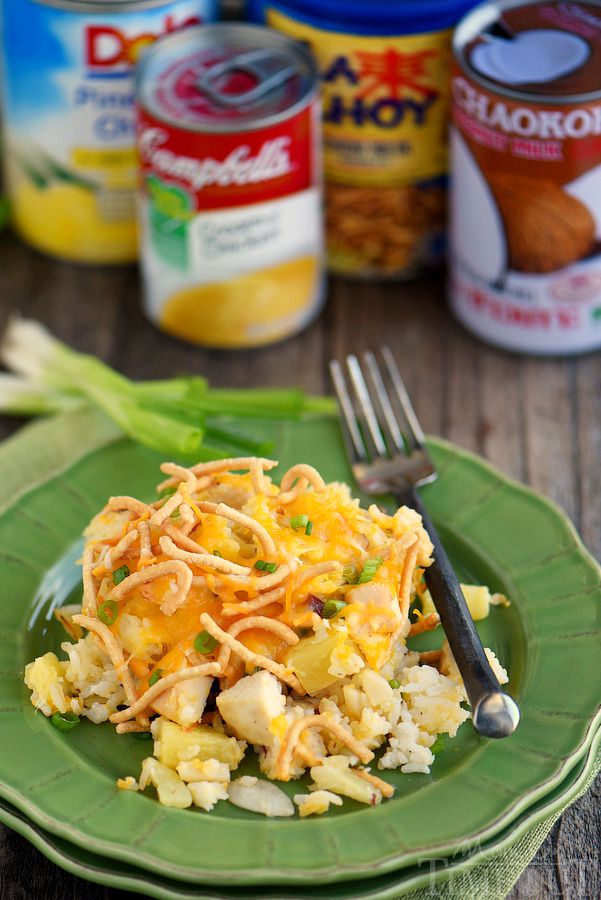 I used a number of canned ingredients from Safeway in this recipe including pineapple chunks, coconut milk, water chestnuts, cream of chicken soup, and chow mein noodles. All ingredients that I regularly have in my pantry and for some reason, have never put together until now. Score!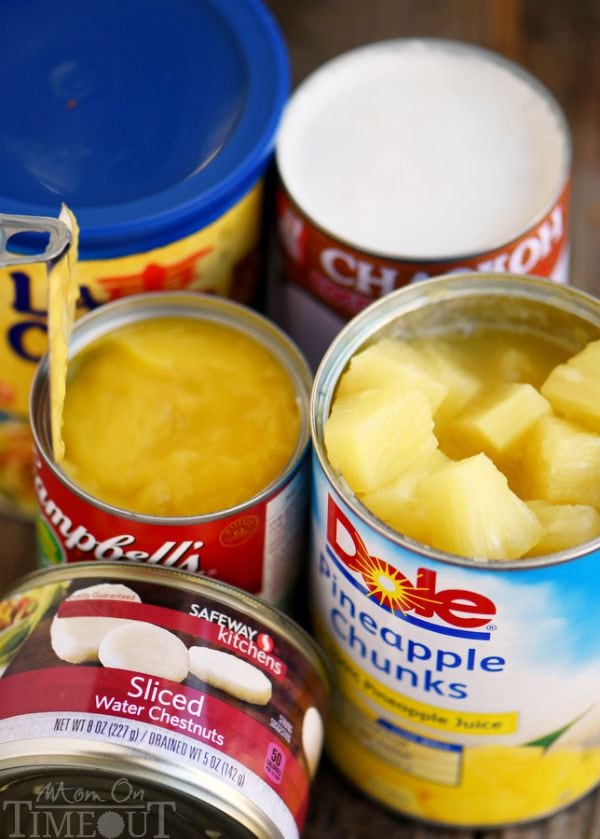 I think this recipe is clear evidence that your pantry is a critical component to creating healthy, delicious meals for our families.
What does your pantry look like? Is it well-stocked with cans like mine? Cans Get You Cooking – I know this for a fact. And for those of you who are weary of using canned goods, check this out:
• The can is one of the best ways to get food from farm to table – locking in nutrients at the peak of ripeness just hours after picking
• Using canned fruits and vegetables is a great way to add vitamins and minerals to your meals
• Cans help you save prep time and get a healthy meal on the table more often (see example above)
• Canned foods are typically half the cost of frozen and 15 – 20% less than fresh (too true!!)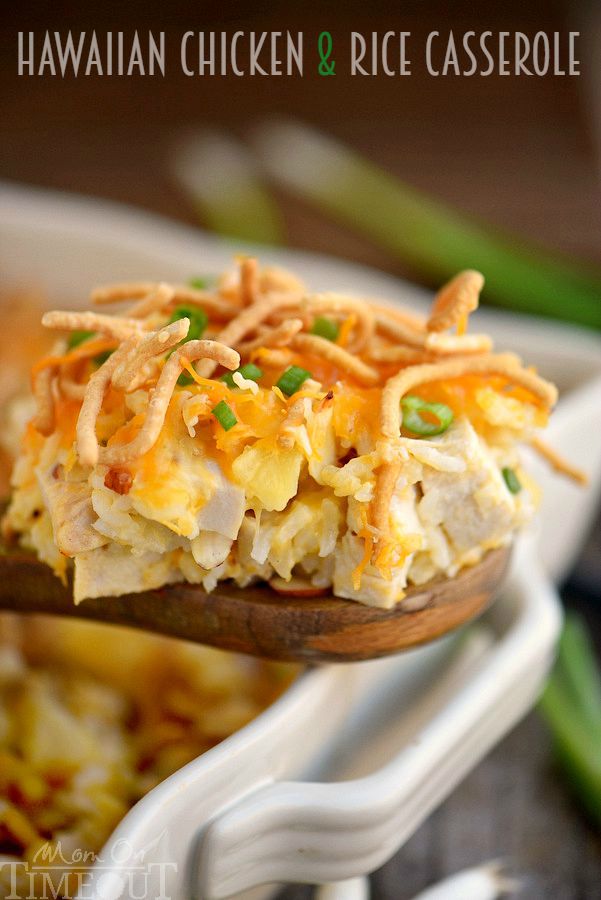 I rely on canned goods ALL THE TIME. I'm a mom, a busy mom, and I'm doing my best to get healthy, homemade meals on my table 7 days a week. Okay fine, 6 days a week 🙂 I challenge you to look at your pantry and see what might be missing. Stock up so the next time you're in a pinch for dinner you can open your pantry door and be like oh yeah, I have everything I need to make Trish's casserole!
Hawaiian Chicken and Rice Casserole
Get ready for a new favorite recipe - Hawaiian Chicken and Rice Casserole! An easy weeknight dinner that uses ingredients you probably already have in your pantry!
Ingredients
1 1/2

cups

uncooked rice

13.5

oz

coconut milk

1 can

20

oz

pineapple chunks

1 can - drained, cut into smaller pieces

10.75

oz

cream of chicken soup

1 can

8

oz

water chestnuts

1 can - drained and diced

3

cup

cooked chicken

diced or shredded

6

green onions

thinly sliced

3/4

cup

sliced almonds

8

oz

shredded cheddar cheese

divided

2

cups

chow mein noodles
Instructions
Preheat oven to 350F.

Lightly spray a 9 x 13 inch baking dish with cooking spray.

Cook rice according to package directions substituting one cup of coconut milk for one cup of water.

Combine cooked rice and remaining ingredients (including the rest of the can of coconut milk) except for the chow mein noodles and half of the shredded cheese in the prepared dish.

Bake the casserole for 30 minutes. Remove the casserole from the oven and sprinkle with remaining cheese and chow mein noodles. Return the casserole to the oven and bake for an additional 8-10 minutes or until cheese if melted.

Serve immediately.
Nutrition
Calories:
524
kcal
|
Carbohydrates:
60
g
|
Protein:
24
g
|
Fat:
21
g
|
Saturated Fat:
11
g
|
Cholesterol:
48
mg
|
Sodium:
577
mg
|
Potassium:
353
mg
|
Fiber:
4
g
|
Sugar:
9
g
|
Vitamin A:
333
IU
|
Vitamin C:
6
mg
|
Calcium:
186
mg
|
Iron:
4
mg
Note: This recipe could totally be made using any cooked chicken, including rotisserie chicken, a personal favorite. If you like chicken, make sure to check out my new book 100 Creative Ways to Use Rotisserie Chicken in Everyday Meals. I love using rotisserie chicken to create meals that my family will love. You'll find casseroles, bakes, comfort food, soups, sandwiches and more!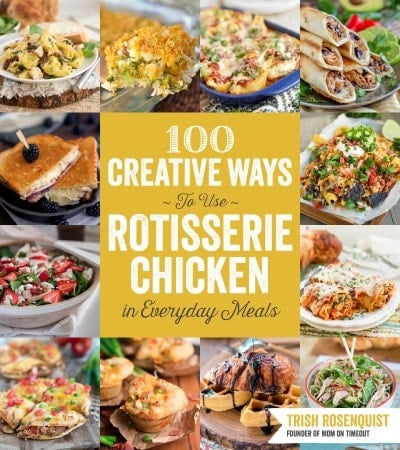 I have an entire chapter devoted to meals you can can create in 20 minutes or less and another devoted to recipes with 5 ingredients or less. This cookbook is filled with simple and fast recipes that your whole family will love.  Check it out!

More chicken dinner recipes we love: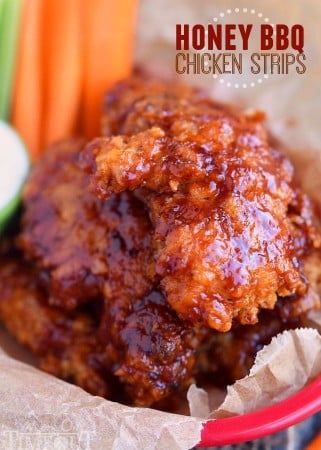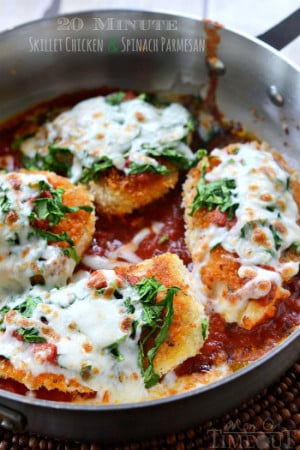 20 Minute Skillet Chicken and Spinach Parmesan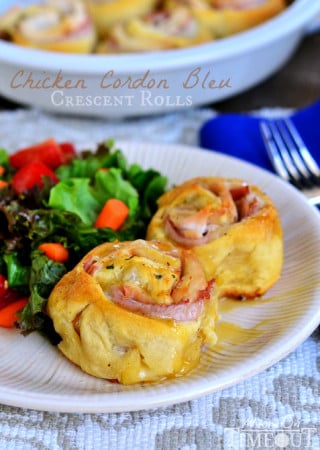 Chicken Cordon Bleu Crescent Rolls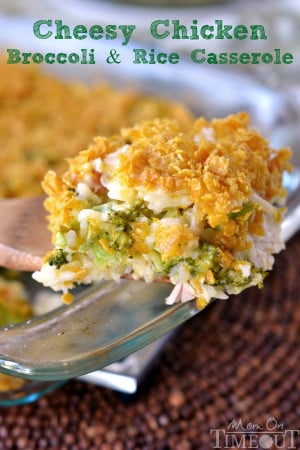 Cheesy Chicken Broccoli and Rice Casserole

For all dinner recipes, go HERE.
For all dessert recipes, go HERE.
Sign up to get emails when I post new recipes!
For even more great ideas follow me on Facebook – Pinterest – Instagram – Twitter – Bloglovin'.
Have a great day!
This is a sponsored conversation written by me on behalf of Albertsons & Safeway. The opinions and text are all mine.