These Ham and Cheese Breakfast Bars are loaded with veggies, ham and cheese and baked on a crescent roll crust!  Serve with a cold glass of milk for the perfect breakfast or brunch!  Thanks to Kitchen PLAY and The Breakfast Project for inspiring me to create these yummy breakfast bars as part of their Build a Better Breakfast with Milk and My Plate campaign.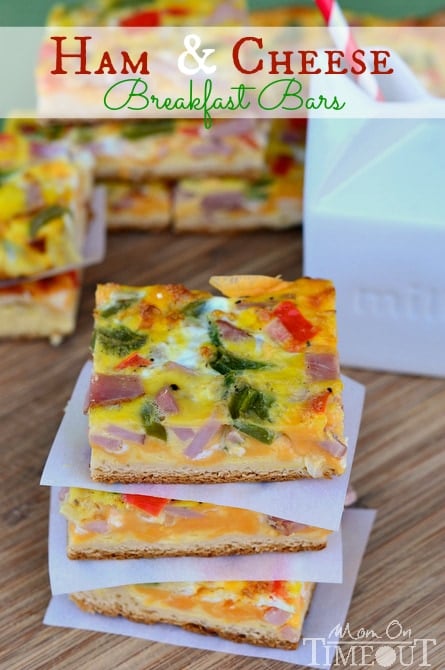 Oh, do I have a yummy breakfast recipe for you today!  You all know how much fun I have coming up with breakfast ideas that the whole family will enjoy, and these Ham and Cheese Breakfast Bars fit the bill perfectly!  Packed with fresh veggies, cheese, ham, eggs and milk – these breakfast bars are a terrific, protein-packed start to your day.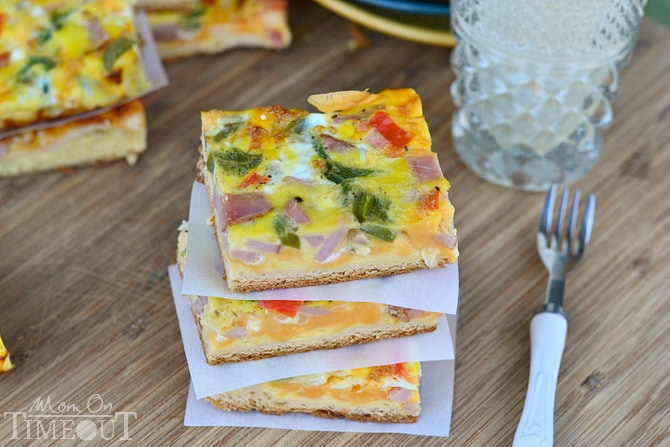 As much as I love my protein shakes (also made with 8 ounces of milk), there's just something about a hot breakfast that starts the day off right.  Not to mention that hot breakfasts are what my boys refer to as a "real breakfast". 🙂
These breakfast bars are super easy to make and taste amazing!  You can serve them hot right out of the oven or even at room temperature, much like a quiche.  And I'm going to let you in on a little secret; I actually prefer these bars cold!  In addition to a fabulous breakfast, they make the perfect afternoon snack.  Paired with a glass of milk, these breakfast bars are hard to beat!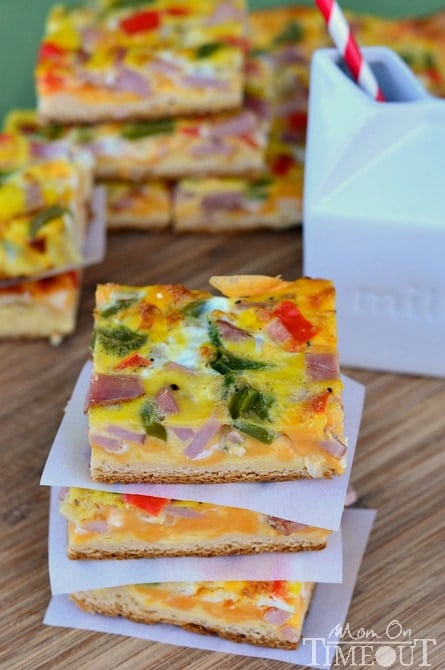 Did you know that 85% of Americans fall short of milk recommendations?  Use MyPlate as your guide and include lowfat and fat free milk at breakfast to help close the gap between actual and recommended milk consumption.  Milk is packed with nine essential nutrients, including high-quality protein, which makes it a strong choice each and every morning.
I've always loved milk, and I am fortunate that my kids do too.  There's just nothing like a cold glass of milk – so refreshing!  And 8 ounces of fat free milk has just 80 calories AND 8 grams of high quality protein – that's more than an egg!  I know from experience that protein is an essential part of any breakfast.
Need another reason to include milk at breakfast? Research even shows that milk drinkers and those that eat breakfast have more nutritious diets AND tend to be leaner than those who skip breakfast and don't drink milk.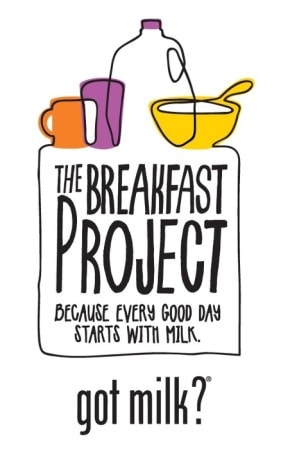 Visit TheBreakfastProject.com for more tips and recipes to help you build a better breakfast plate that follows MyPlate, getting you closer to meeting recommended daily milk intake as outlined by the US Dietary Guidelines.  And make sure you join us for a Twitter party on November 19th @ 7 p.m. EST!  The hashtag for the twitter party is #MyMilkMyPlate. Register here to join in on the fun!

Ham and Cheese Breakfast Bars
Ingredients
1 can reduced-fat crescent rolls
8 oz reduced-fat cheddar cheese, shredded
1 cup diced ham
1 Tbls butter
⅓ cup chopped red bell pepper
⅓ cup chopped green bell pepper
⅓ diced cup onion
8 eggs
½ cup lowfat or fat free milk
Salt and pepper to taste
Instructions
Preheat oven to 375 degrees.
Line a 9x13 baking dish with parchment paper.
Lay out crescent rolls on bottom of dish and press together.
Sprinkle cheese on top of crescent rolls.
Sprinkle ham on top of cheese.
Melt butter in a small saucepan.
Sauté bell peppers and onions for 3-5 minutes.
Sprinkle cooked veggies over ham.
Whisk eggs, milk, salt and pepper together.
Gently pour over veggies and ham.
Bake for 30-35 minutes or until the center is set and a knife inserted comes out clean.
Let cool for a few minutes before cutting into squares and serving.
Can be made ahead. Refrigerate and slice into bars before serving.
So tell me, what's your favorite way to get protein in your breakfast?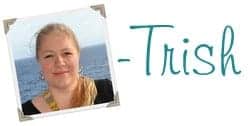 Connect with me!








Disclosure: 
This post is sponsored by the National Milk Mustache "got milk?"® Campaign. All opinions expressed are, as always, my own.