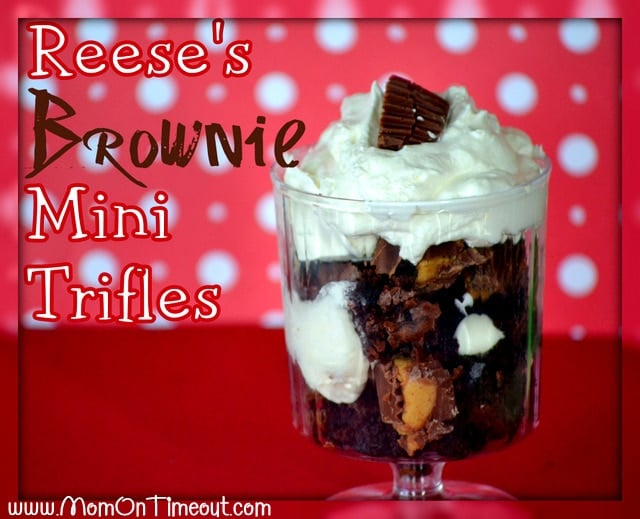 I don't know about you but my kids love dessert! In fact, I'm pretty sure it's their favorite part of a meal 🙂  I certainly don't have time to be baking away every day but I've found simple ways to make desserts easy AND special. COOL WHIP Whipped Topping is one very simple way to turn an everyday dessert into something extra special. My boys love JELL-O and pudding but let me tell you, when I serve it with a dollop of COOL WHIP, it's like a whole new dessert and one that makes them feel special. My family loves the creamy goodness that COOL WHIP adds to desserts and I love watching my boys lick their spoons making sure they get every last little bit – too cute!
One of my very favorite desserts is a layered dessert that starts with a shortbread cookie crust and is layered with pudding and COOL WHIP and then topped with chopped nuts. My Aunt Lana makes this for almost every family occasion and is kind enough to make one half chocolate and the other half banana so we can each enjoy our favorite. I think most of us usually take a little of each 🙂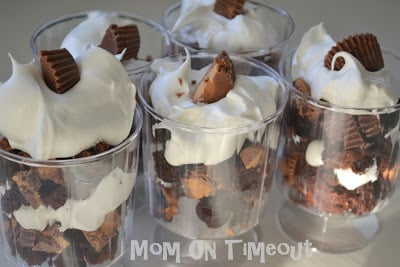 The one on the left is all mine!
Today I'm going to share a very simple, but very decadent and delicious recipe that you can make any day of the week – Reese's Brownie Mini Trifles. I love trifles because they are gorgeous and look like they take a lot of skill and time when really, they are very simple! I love working my way through the layers and enjoying the creamy goodness of the COOL WHIP along the way.
Start with brownies – made from scratch, from a box, or bought at the store – it doesn't matter! Next, layer chopped Reese's Miniature Peanut Butter Cups – my favorite! (You might have been clued in to this little fact since my first child's name is Reece.)  I use about 1-2 miniature cups per layer. Add a dollop (or TWO) of COOL WHIP and repeat the layers. Top with one half of a Reese's and you've got a beautiful mini trifle that is sure to please! Please note that it is important to taste test as you build these trifles – you want to make sure you're getting it just right 😉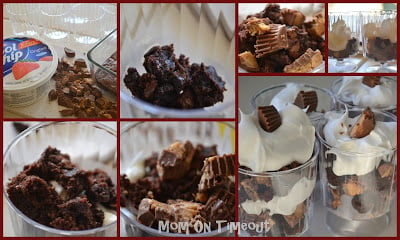 These trifles are perfect to make for a crowd. You can even make them the day before – just cover with plastic wrap and stick in the fridge. The next day, pull them out and look like the super star that you are! I love serving desserts in individual containers – so cute!
Now this is a treat that I can enjoy every week night!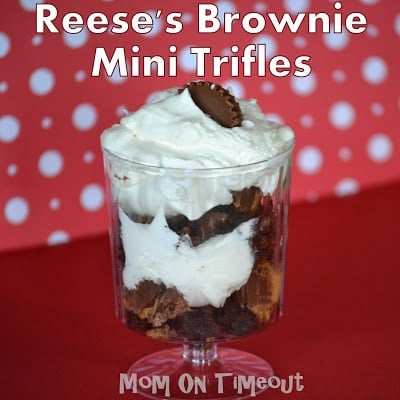 More desserts to try!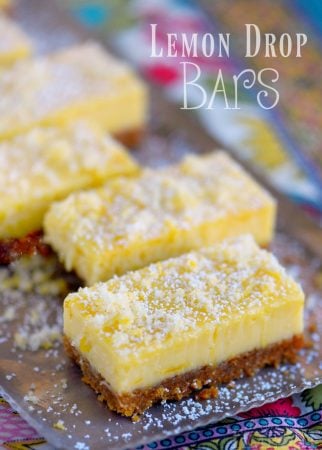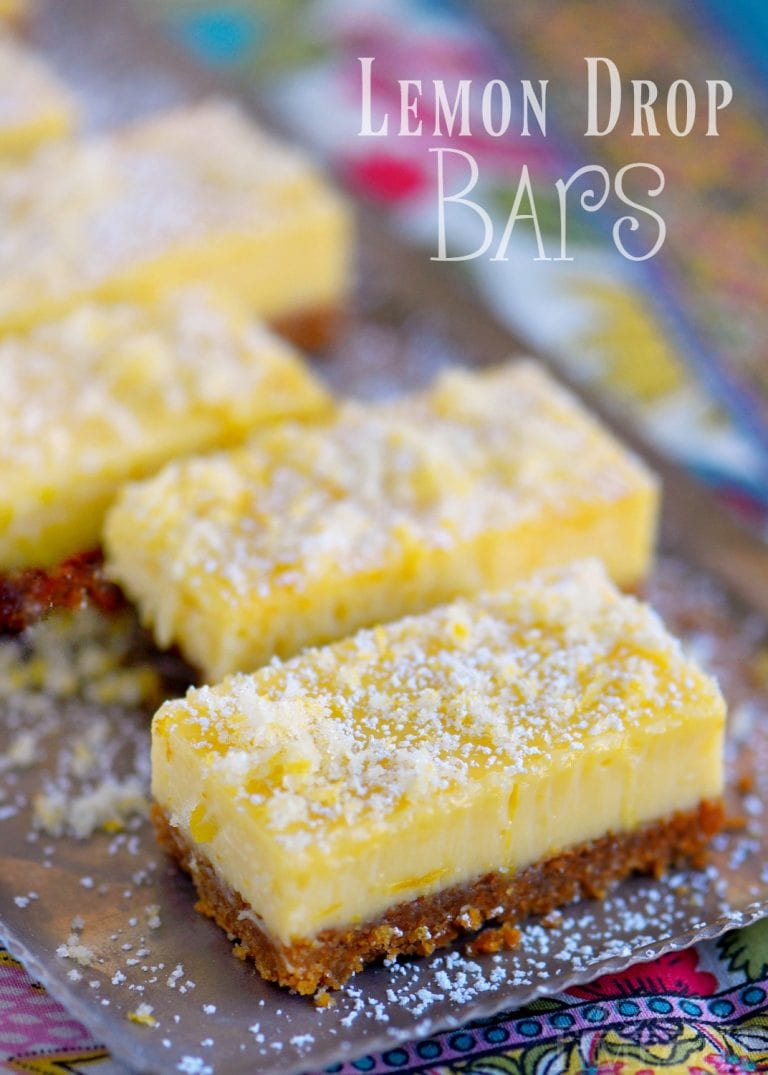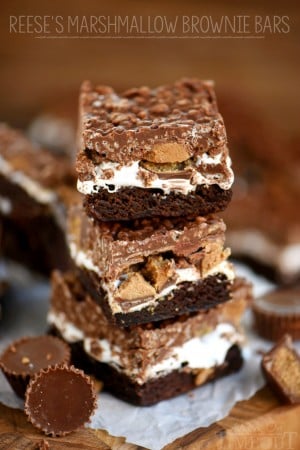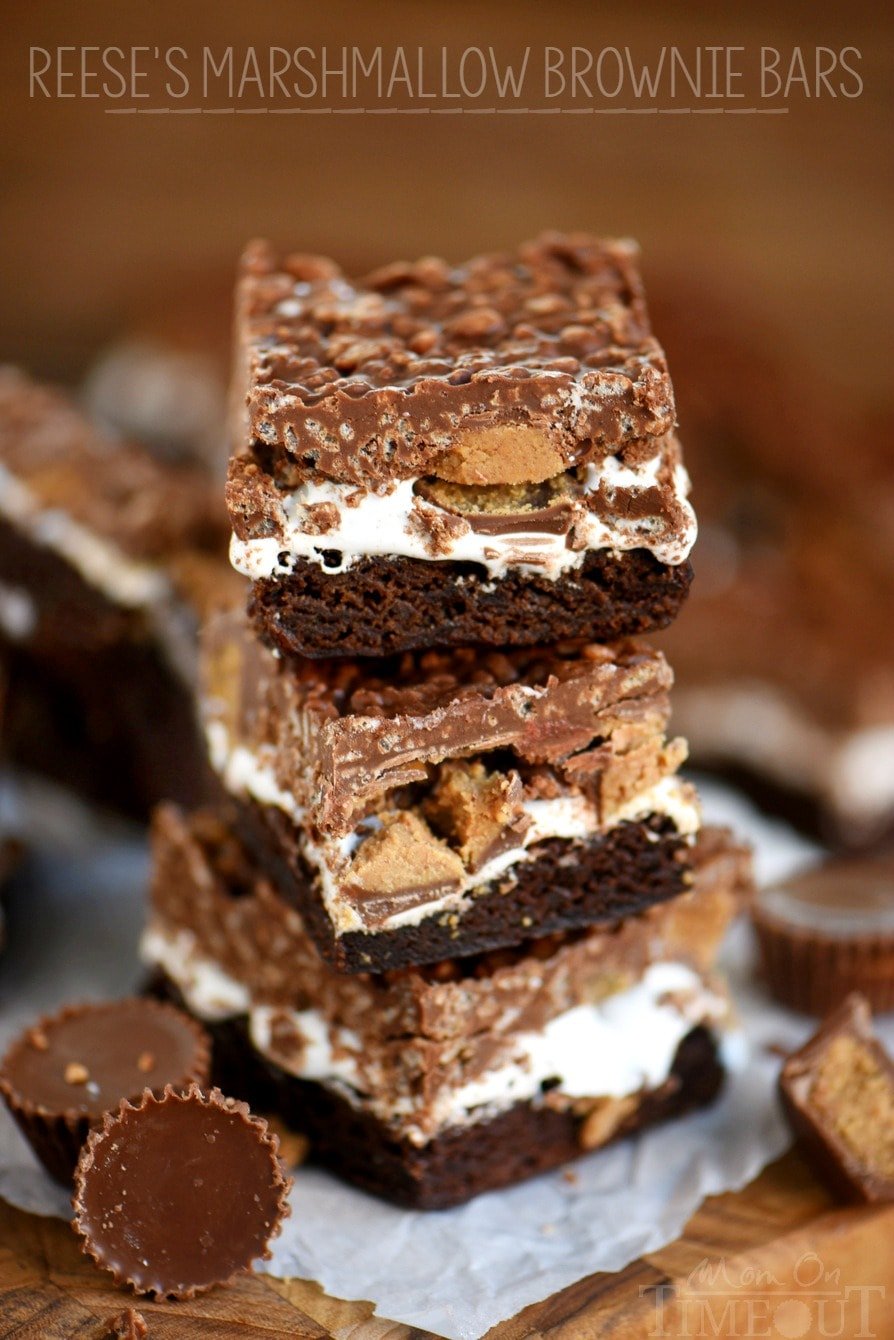 Reese's Marshmallow Brownie Bars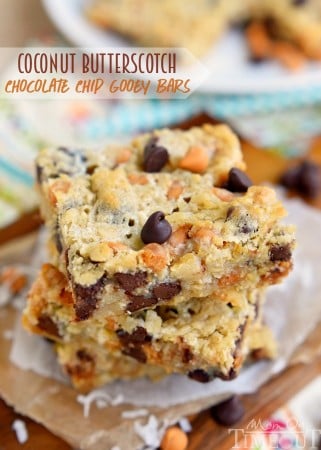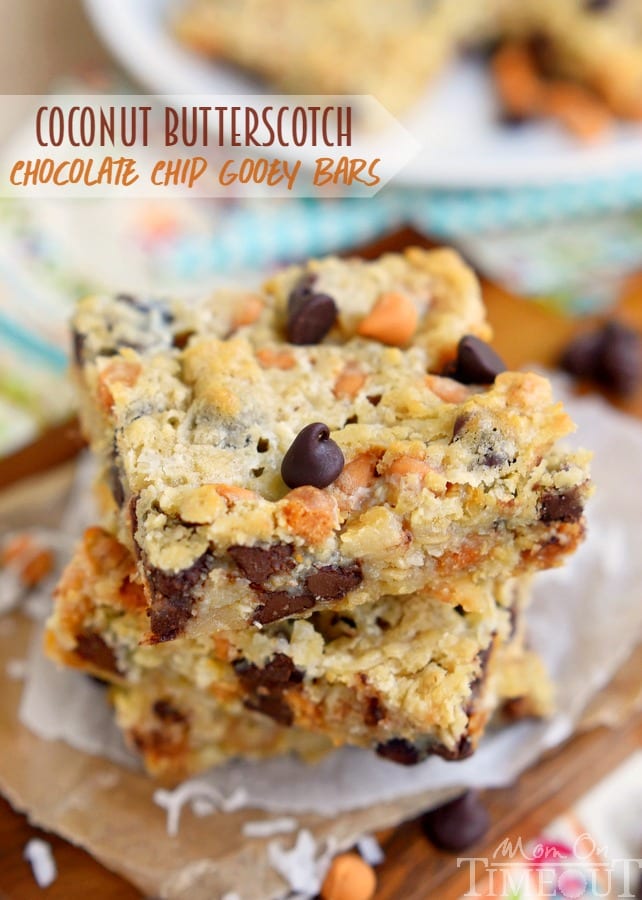 Coconut Butterscotch Chocolate Chip Gooey Bars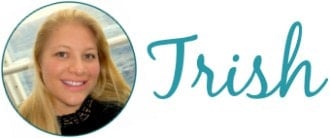 For all fudge recipes, go HERE.
For all dessert recipes, go HERE.
Sign up to get emails when I post new recipes!
For even more great ideas follow me on Facebook – Pinterest – Instagram – Twitter – Bloglovin'.
Have a great day!
Sponsored posts are purely editorial content that we are pleased to have presented by a participating sponsor. Advertisers do not produce the content. I was compensated for this post as a member of Clever Girls Collective, but the content is all my own.