This Easy Mexican Rice is the perfect addition to your favorite Mexican meal!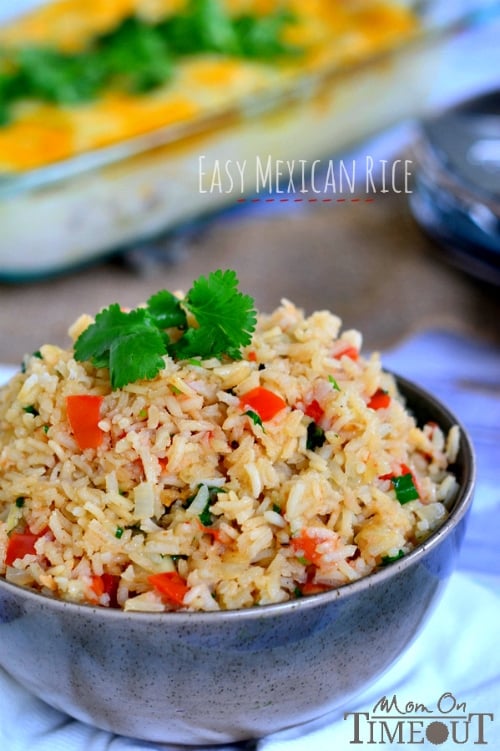 Last week we had the BEST time on Spring break. We drove down to Southern California did a couple of days at Disneyland and then headed to San Diego.  San Diego is seriously where I want to live.  LOVE the weather. Love the people. It's just awesome.
We did Sea World, San Diego Zoo Safari Park and then headed to Carlsbad to go to Legoland on Friday.  We finished up our week at Magic Mountain and then made it back just in time for Easter.
Tired mommy.
I wanted to share some pics of our trip over the next few weeks. Today we're looking at Sea World.  This was our second visit to Sea World and the boys just adored how hands on everything was.
The turtle and penguin exhibits were so impressive and it was a totally chill and relaxing day.  Our killer whale from Discovery Kingdom (Shouka) now lives here at Sea World so it was fun to go to the killer whale show and see who his new friends are.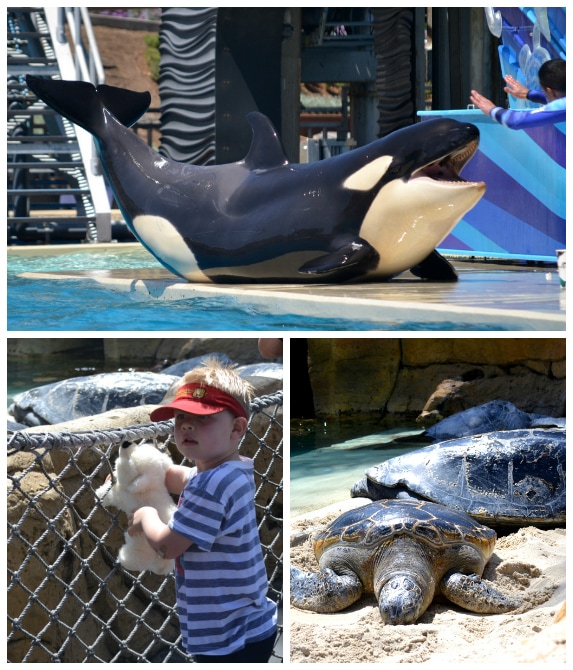 We've been catching up on sleep all week and yesterday Chris had his monthly BBQ at work.  This month's theme – Mexican.  Kind of an early Cinco de Mayo party.
He let me know Wednesday that he had signed up for rice and asked me to make this recipe.  It occurred to me that I had photographed the rice months ago and hadn't posted it yet.
Perfect timing.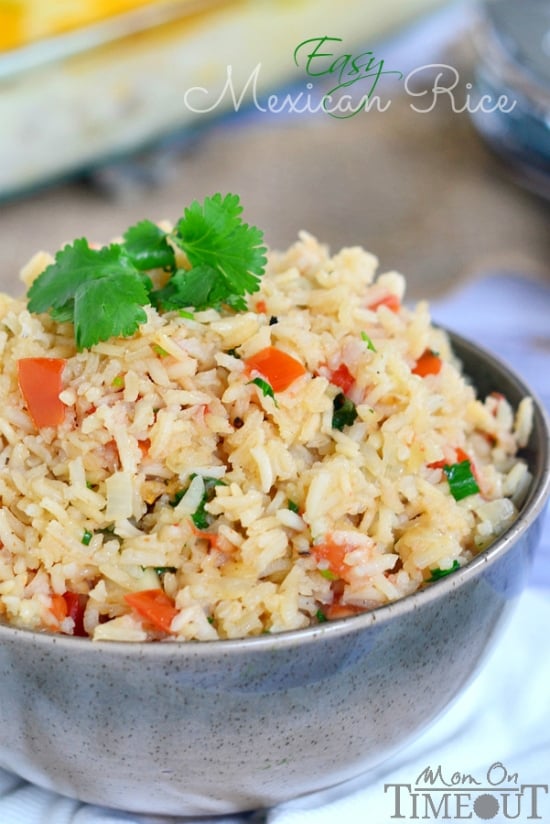 A Mexican meal is not complete without this rice. No joke.  This recipe has been tweaked consistently over the past several years till it's just perfect. We make this rice at least a couple of times a month.  The boys LOVE it. My husband LOVES it. And me? I'm not much of a rice person but I can eat this straight out of the pot.  It's just really that good.
It takes a couple steps more than regular rice but it's worth the extra ten minutes.  Trust me on this one.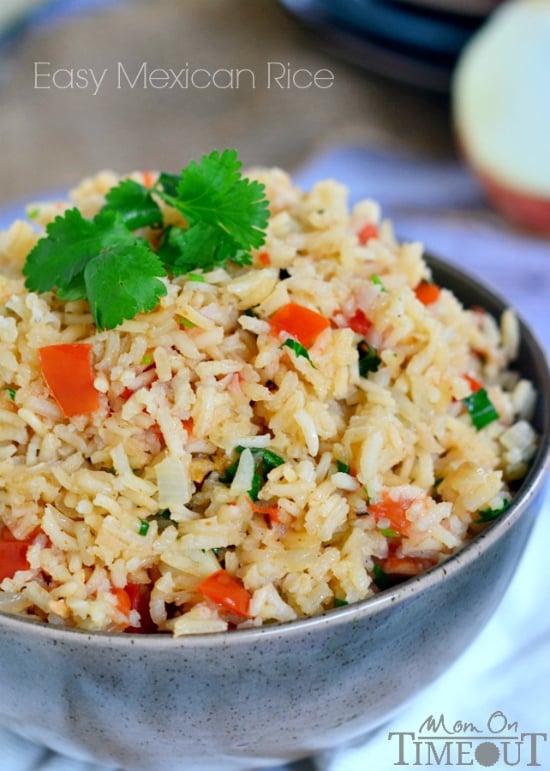 Easy Mexican Rice
Author:
Trish - Mom On Timeout
Ingredients
1 Tbls canola oil
1 cup long grain white rice
½ cup chopped onion
2 cloves garlic, crushed
1½ cups water
1 chicken bouillon cube
1 tomato, seeded and chopped (2 Roma tomatoes)
1 jalapeno pepper, halved and seeded
1 tsp ground cumin
salt and pepper to taste
½ cup chopped cilantro
Instructions
Heat oil in a medium saucepan.
Add rice to oil and cook for 3-5 minutes or just until rice begins to color.
Add chopped onion and continue cooking for another 1-2 minutes.
Add garlic and cook for an additional minute.
Dissolve bouillon cube in hot water.
Add to saucepan and bring to a boil.
Stir in tomato, jalapeno, cumin, salt and pepper.
Cover with lid and reduce heat to low. Cook for 20 minutes.
Remove from heat, fluff rice with a fork and stir in cilantro.
Remove jalapeno and garlic.
Serve immediately.
More Mexican favorites: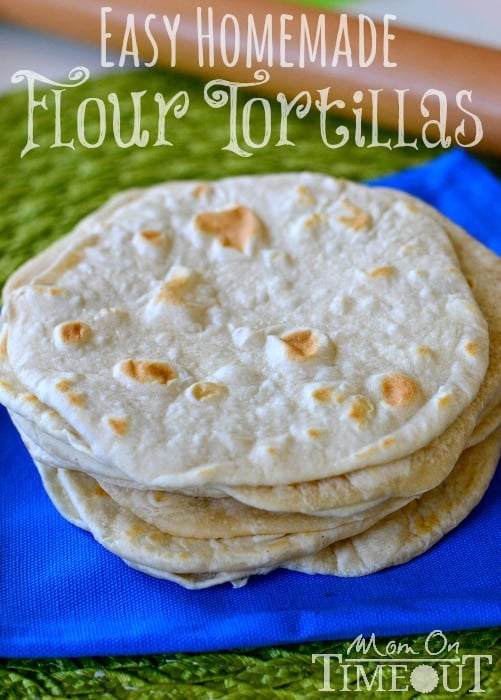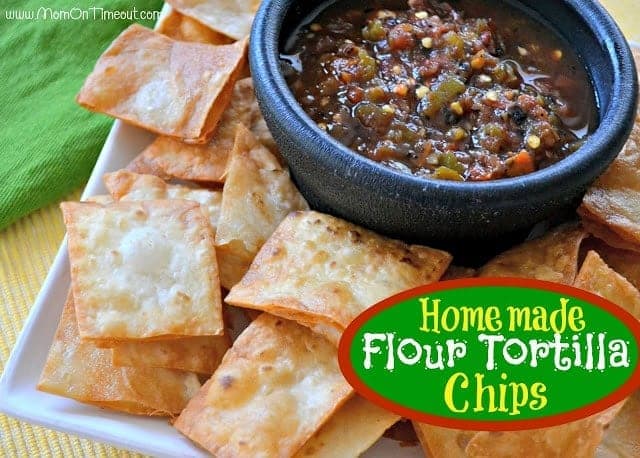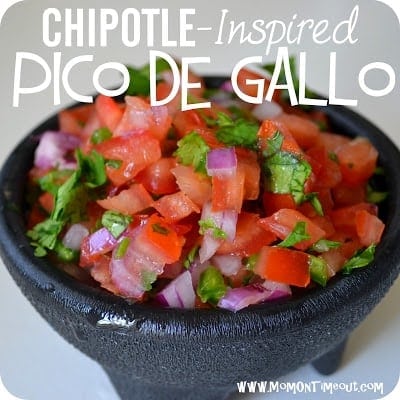 Chipotle Inspired Pico de Gallo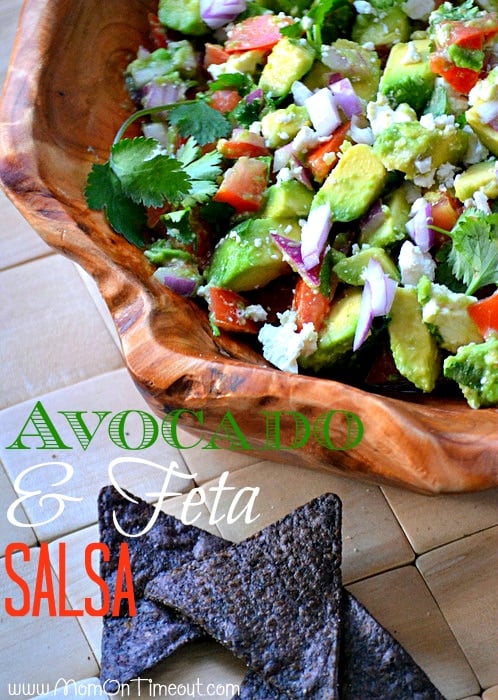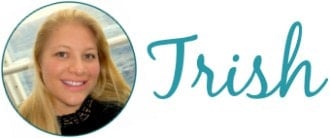 Connect with me!
 Linking up at some of these parties.