Apricot-Orange Slow Cooker Chicken is so simple to prepare and is perfectly delicious!  Enjoy this lovely, light meal on busy weeknights!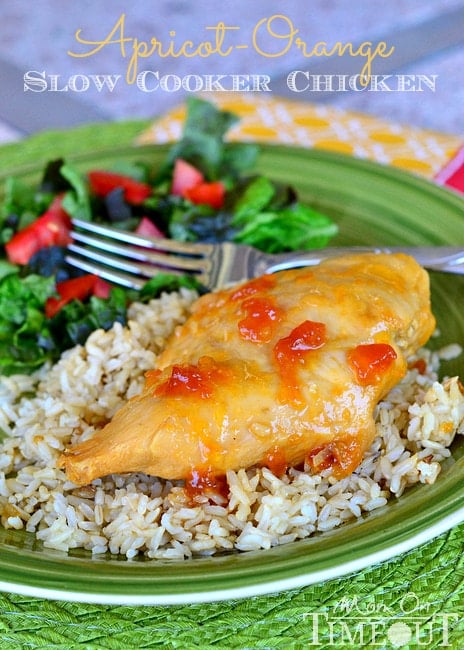 I know I've said this a bajillion times but I really, really LOVE my slow cooker.  I know a lot of people think stay-at-home moms have all the time in the world to prepare dinner (ha!) but that's just not the case around here.  We have swim practice (I say we meaning Reece of course) five nights a week.  And then swim meets on Saturdays.  Soccer is on Wednesday and there are all kind of other activities going on in between.  I like to use my slow cooker at least twice a week to prolong my sanity and to further maintain my "nice mommy" status.
Apricot-Orange Slow Cooker Chicken is about the easiest slow cooker recipe you will find and it's just delicious!  My mom used to make a version of this in the oven but it works like a charm in the slow cooker and we enjoy it served over brown rice with a salad.  It's got just enough sweetness that the boys gobble it up and my hubby and I enjoy the tenderness of the chicken as well as the tantalizing flavors.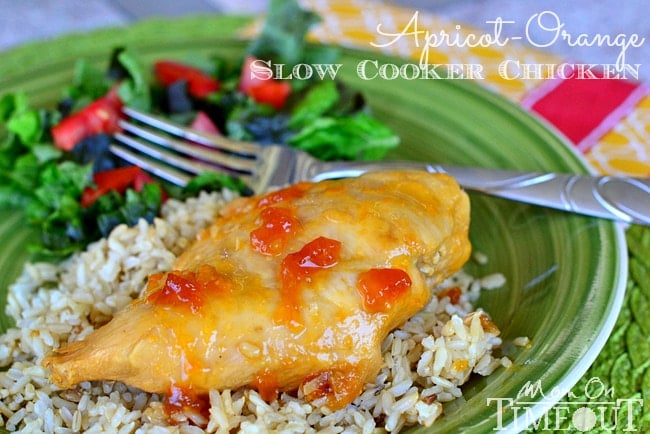 This recipe can be easily doubled to feed a larger family or crowd but it serves us four perfectly.  Chris and I each eat a breast, the boys split one, and then I've got a fabulous lunch for the following day.  It really doesn't get any easier 🙂  If you put your slow cooker away for the summer – go pull it back out!  Slow cookers are fabulous for the summer and are a terrific way to get a hot meal on the table in minutes during busy weeks.  Apricot-Orange Chicken is perfectly light and delicious for the summer!
Apricot-Orange Slow Cooker Chicken
Ingredients
4 boneless, skinless chicken breasts
1 18 oz jar apricot preserves
1 cup orange juice (or orange juice blend)
1 envelope onion soup mix
Instructions
Place chicken in slow cooker.
Combine preserves, juice, and onion soup mix in a small bowl and pour over chicken.
Cook on low for 4-5 hours or until chicken is tender.
Serve over brown rice.
Try this recipe with an orange juice blend!  We used an orange-mango juice this last time and it was incredible!
More easy dinners: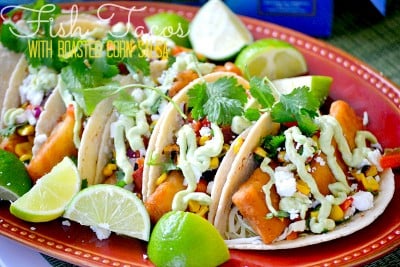 Fish Tacos with Roasted Corn Salsa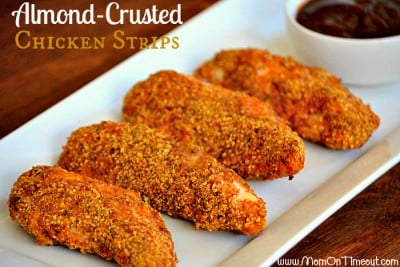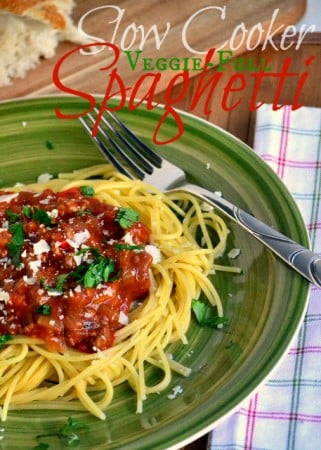 Slow Cooker Veggie-Full Spaghetti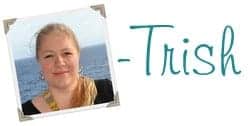 Connect with me!