The refreshing flavors of orange, pineapple and coconut pair beautifully in this easy to make, one-bowl Tropical Orange Jello Salad!
My little sister flew home to Virginia this past Tuesday.  It's tough because we only get to see her once a year and the boys get really attached to her during that time.  Ashley is the "fun" aunt for sure :)  She's a teacher so she really loves kids – especially her two nephews.
We had so much fun with her over the past two weeks. We went to Disneyland, the California State Fair, up to the lake to go swimming, bowling, the movies and so much more.  She was able to watch a swim meet, watch swim practices and catch Reece working his magic at skateboarding camp.
Her vacation was topped off with a really amazing time at my Uncle Tim's house where all of the girl cousins from my mom's side of the family were together for the first time in forever.
Everyone was asked to bring a salad or side dish to the get together.  I love it when we go potluck because I end up getting to try so many amazing dishes. I thought for awhile about what I wanted to bring and realized it would be cool to make something that was familiar to all of us.  Familiar but with a twist :)
I decided to bring a 7-layer dip and a twist on my grandma's orange jello salad.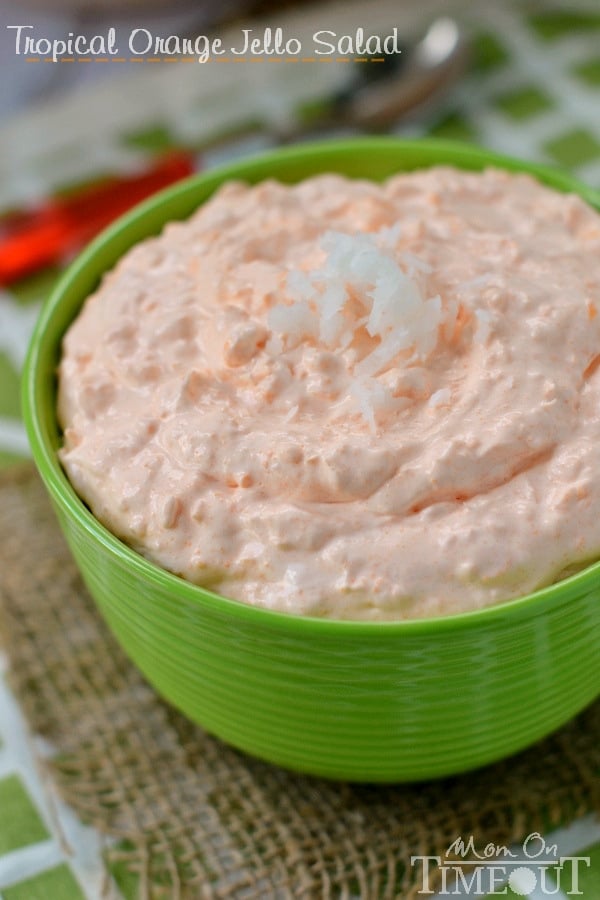 I went tropical with this salad and it had everyone wondering why it tasted so good :) Pineapple and coconut my friends.  Orange is their good friend and the flavors pair beautifully together to create this wonderfully refreshing salad.
I know some people are like "Ewww! Cottage cheese?" But trust me, it really works.  Just make sure you get the small curd – it really makes a difference.
Now, this recipe makes a lot so feel free to halve the recipe if you're not making it for a party :) It's an easy recipe to scale down and makes a delicious salad or light dessert after dinner. Enjoy!

Tropical Orange Jello Salad
Ingredients
1 20 oz can crushed pineapple, drained
2 3 oz packages orange Jell-O
1 24 oz container cottage cheese (small curd)
2 8 oz containers Cool Whip
1 cup sweetened coconut flakes
Instructions
Mix pineapple, Jell-O and cottage cheese together in a large bowl.
Fold in Cool Whip and coconut.
Cover and refrigerate until ready to serve.
More super yummy salads!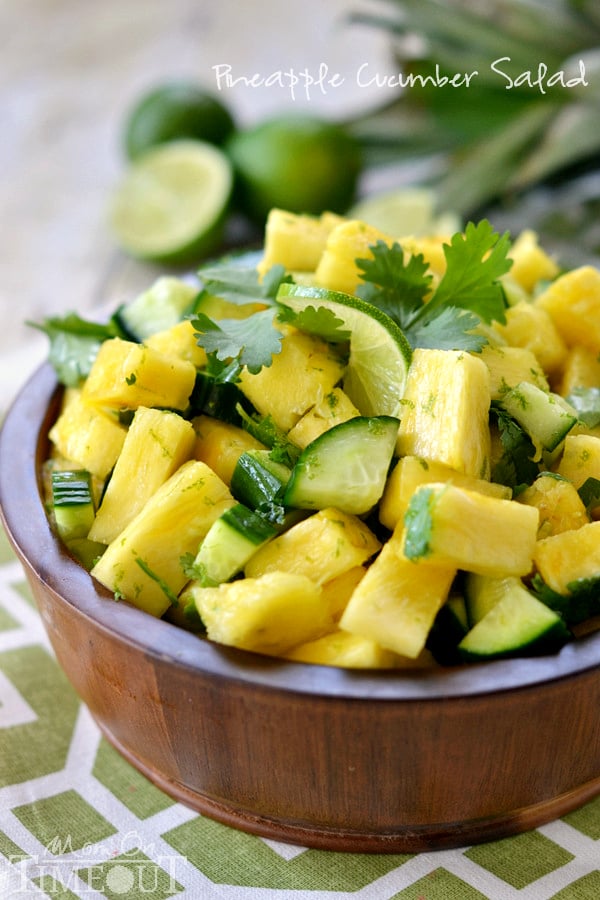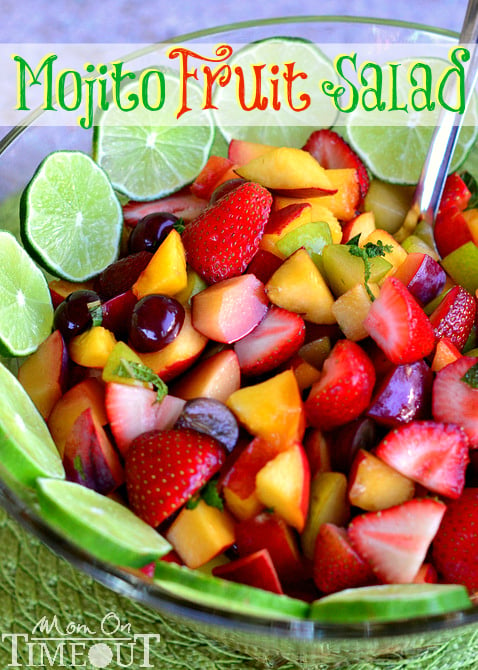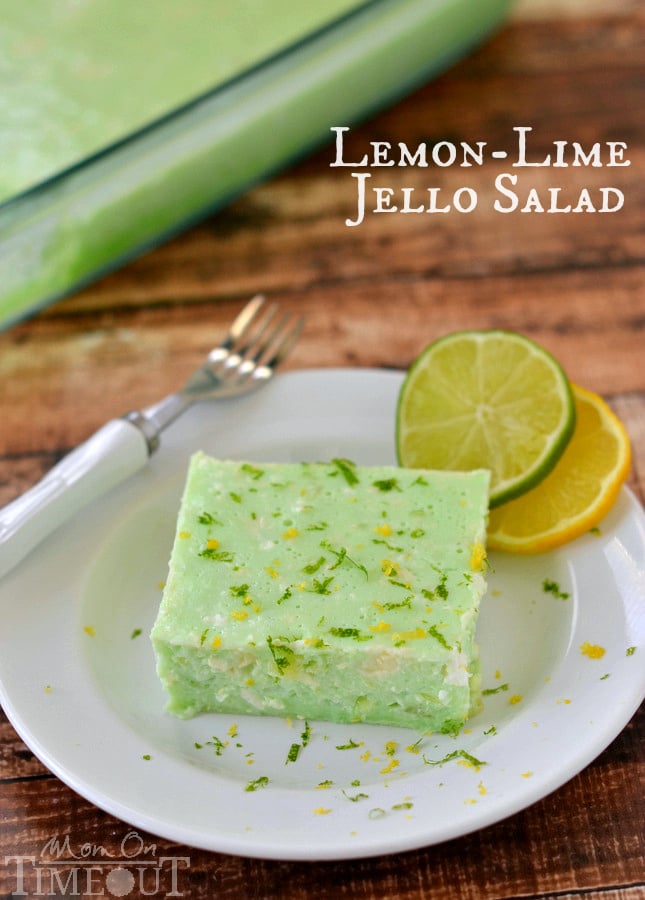 Connect with me!
 Linking up at some of these parties.