This one-bowl Chocolate Banana Applesauce Cake is made without oil or butter and is perfect for snacking! Beautifully moist and perfectly decadent, you won't even miss the frosting!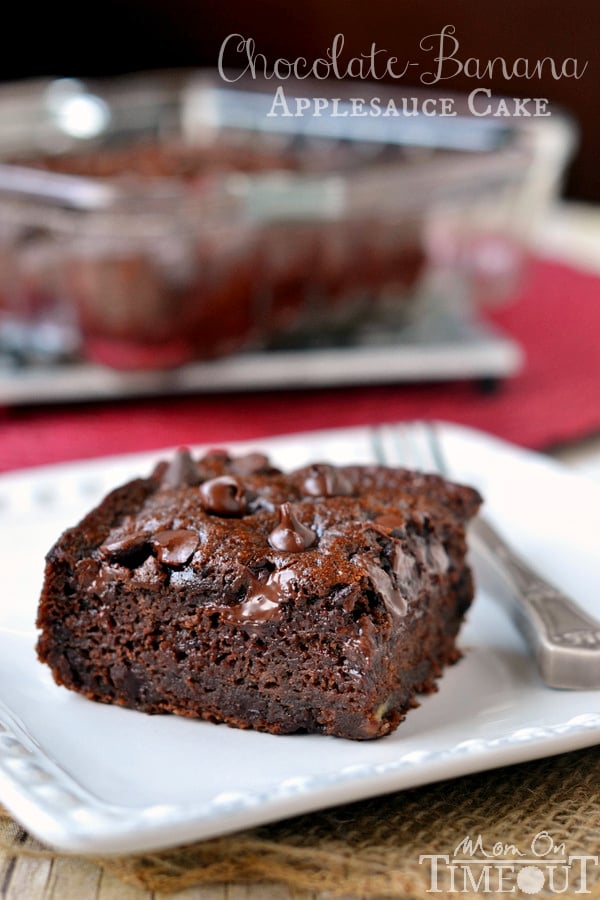 As much as I love banana bread, and believe me, I love it A LOT, sometimes I want something different. Something like this cake for instance.  Incredibly moist and fudgy this cake is almost brownie-like in consistency and texture.  The bold chocolate flavors mingle beautifully with the banana and the gooey pockets of melted chocolate chips are pure heaven.
This cake is perfect for snacking on since it's made without oil or butter – applesauce only!  I make it in an 8×8 baking dish so there's just the right amount of cake for a couple of day's worth of snacks. Or one day if we're really hungry.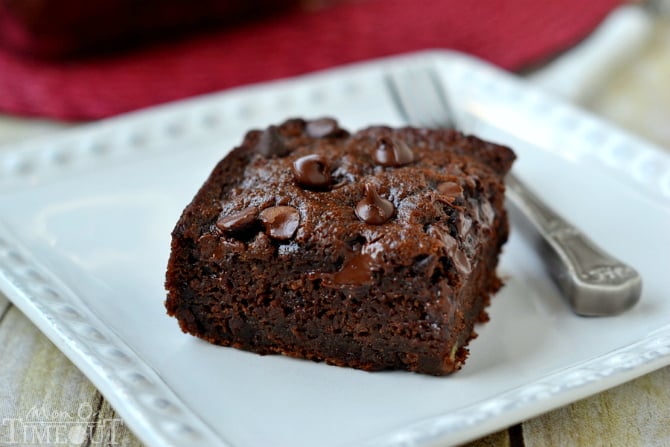 The boys enjoy this cake with a big, cold glass of milk and I have to say that's my favorite way to indulge as well.
There's no need to frost this cake either.  It's perfectly sweet with being overwhelmingly so and the sprinkling of chocolate chips on top of the cake serve as the "frosting".  I've yet to hear a complaint about missing frosting.
The flavors of this cake only get better with time and the cake stays beautifully moist for several days – even up to a week if it happens to last that long.
Next time you have a couple of ripe bananas lying around, try this cake out instead of banana bread. I know you'll just love it!
Chocolate Banana Applesauce Cake
Ingredients
2 very ripe bananas
½ cup granulated sugar
¼ cup brown sugar
½ cup applesauce (no sugar added)
⅓ cup water
1 tsp white vinegar
1¼ cups all-purpose flour
¼ cup unsweetened baking cocoa
1 tsp baking soda
¼ tsp salt
⅔ cup semi-sweet chocolate chips, divided
Instructions
Preheat oven to 350 degrees.
Spray 8x8 baking dish with non-stick cooking spray.
Mash bananas in a medium size bowl.
Stir in sugars, applesauce, water, and vinegar until thoroughly combined.
Stir in flour, cocoa, baking soda and salt just until combined.
Fold in ⅓ cup of chocolate chips.
Pour batter into prepared dish.
Sprinkle remaining chocolate chips on top.
Bake for 33-37 minutes or until toothpick inserted into cake comes out clean.
Let cool, slice and serve.
Our favorite cake recipes: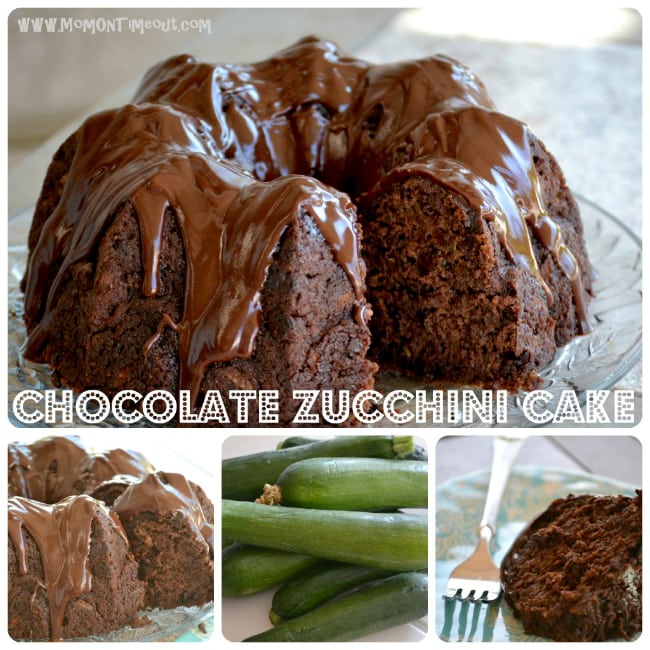 Reese's Peanut Butter Mini Cheesecakes
Connect with me!
 Linking up at some of these parties.