This delightful Hummingbird Bundt Cake with Cream Cheese Glaze will be the star of the show! Made with bananas, pineapple, pecans and spiced with cinnamon, cloves and nutmeg – every bite of this easy cake is pure bliss!
Let's be friends! Sign up to get my new recipes in your inbox! Follow me on Facebook too!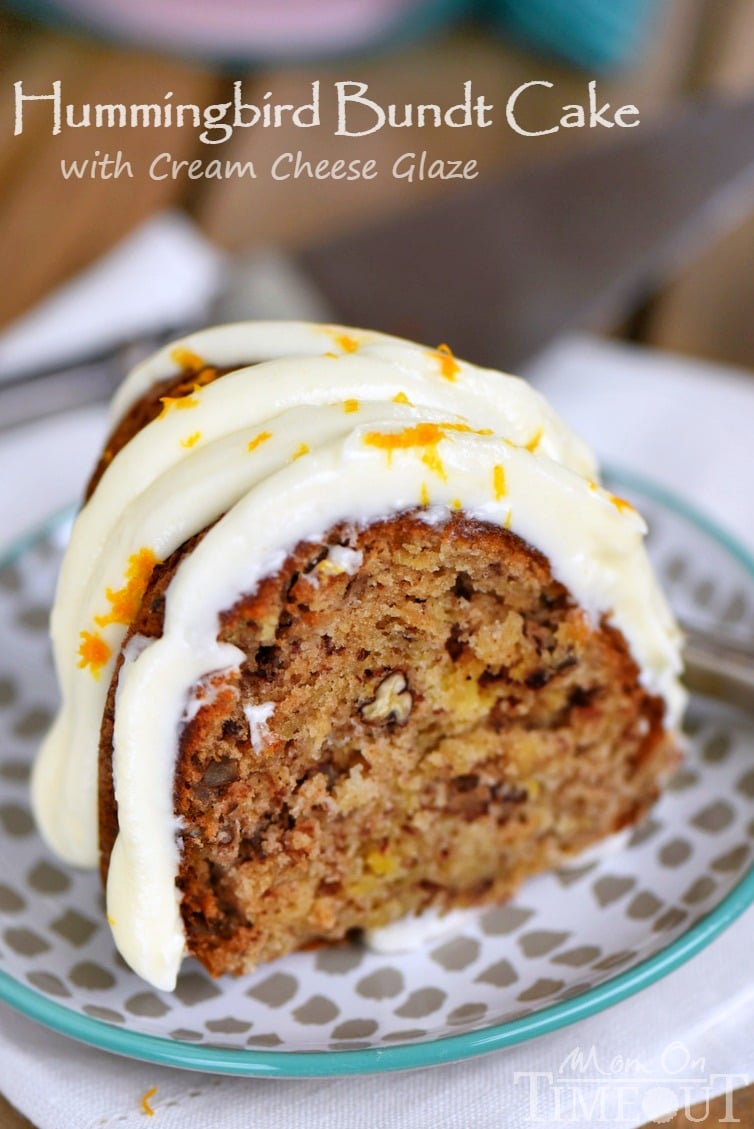 With Easter just around the corner, I wanted to share a few recipes this week that will really wow your guests. I've been sitting on this Hummingbird Bundt Cake recipe for ages and knew that now was the perfect time to share it. As most of you know, my Nana's To Die For Carrot Cake is a top contender around here when it comes to cake requests. This Hummingbird Cake isn't far behind. Made with many of the same ingredients, including pineapple and pecans, it's decadently moist and perfectly spiced.
Cinnamon, nutmeg and cloves ensure that every bite of this delicious cake is filled with flavor. The bananas and pineapple ensure a moist cake no matter what – this cake is impossible to mess up.
The cream cheese glaze is something else entirely and over the years I started to add a bit of orange juice to my standard recipe. I love how the orange plays with the cinnamon and cloves in the cake. A bit of orange zest on top really brightens up the cake too.
I use the term "glaze" loosely here. It's really a cross between a frosting and a glaze. Add more orange juice to the glaze for a thinner consistency.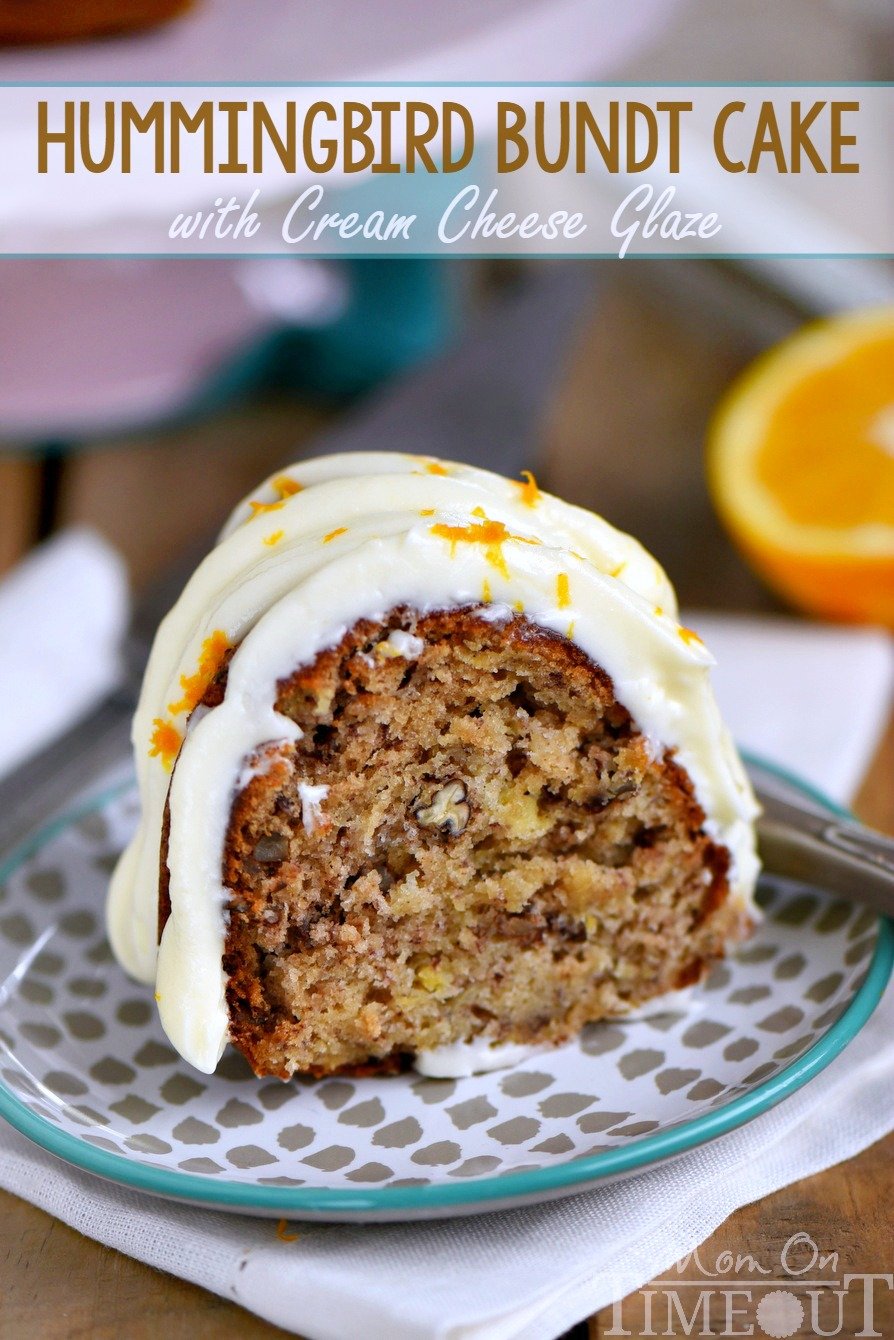 There's a lot to love about bundt cakes. First, you can pick from a variety of awesome pans. I have six or seven that I rotate through depending on the cake. For this particular recipe, I go with a simpler design because the cake is so incredibly moist that I don't want to risk it sticking to the pan. Avoid all stickiness by thoroughly greasing and flouring your bundt pan or using a baking spray that has flour in it like this one.
As you know, I'm all about recipes that use up ripe bananas and this cake is definitely one you're gonna want to add to the list. Make sure to check out my favorite cake recipes!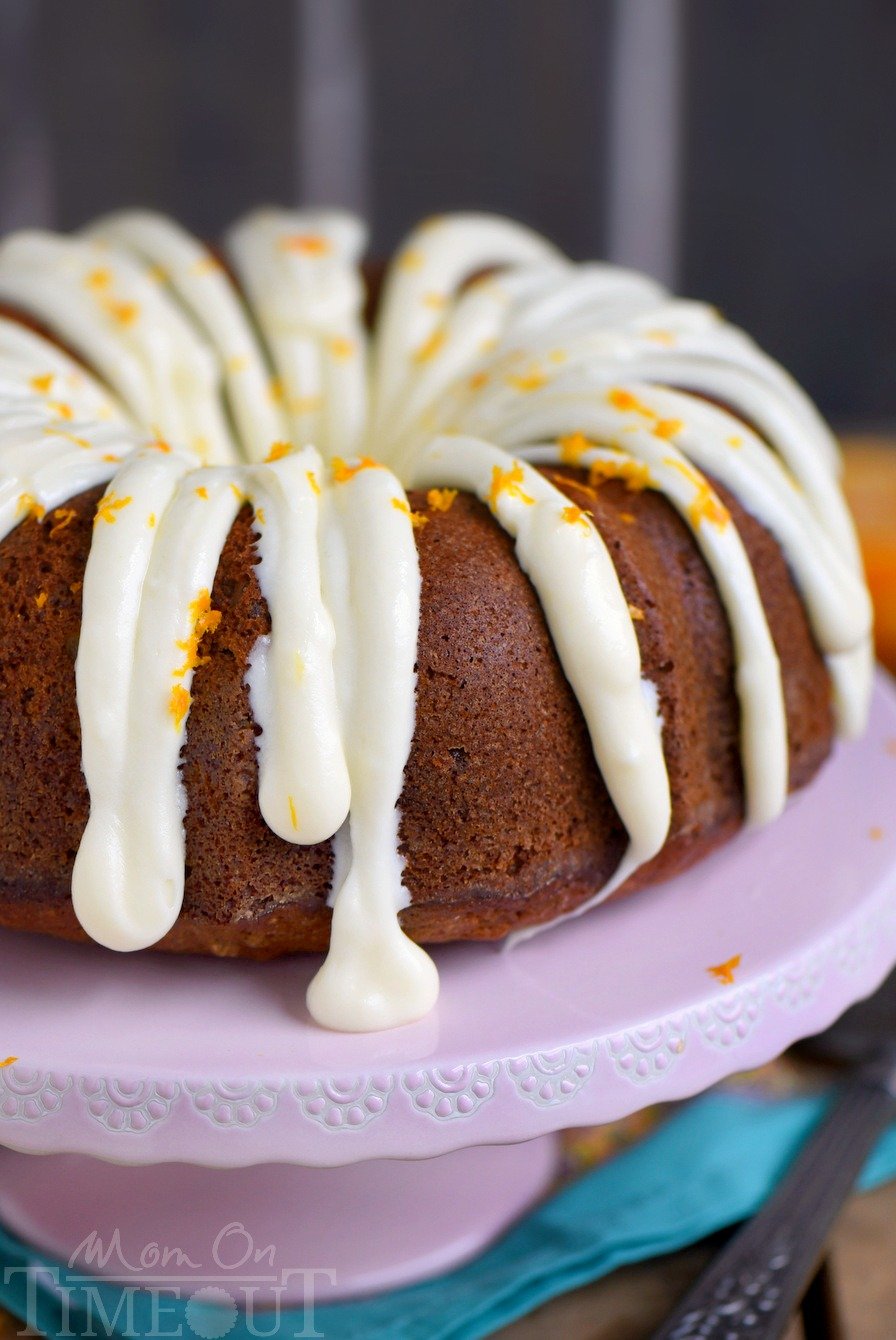 Pin it now!

Hummingbird Bundt Cake with Cream Cheese Glaze
Hummingbird Bundt Cake with Cream Cheese Glaze will be the star of your party! This delightfully moist cake is made with bananas, pineapple, pecans and spiced with cinnamon, cloves and nutmeg - every bite of this easy cake is pure bliss!
Author:
Trish - Mom On Timeout
Ingredients
3 cups all-purpose flour
2 cups sugar
1 tsp baking soda
½ tsp salt
½ tsp ground cinnamon
1 tsp ground nutmeg
½ tsp ground cloves
¾ cup salted butter, softened
3 eggs, room temperature
1 tbsp vanilla extract
3 ripe bananas, mashed (approximately 2 cups)
1 8.25 oz can crushed pineapple (do not drain)
1 cup chopped pecans
Cream Cheese Glaze
8 oz cream cheese, softened
¼ cup butter, softened
2 cups powdered sugar, sifted
1 tsp vanilla extract
3 - 4 tbsp fresh orange juice
1 orange, zested
Instructions
Preheat oven to 325F.
Grease and flour a standard bundt pan.
Whisk together flour, sugar, baking soda, salt, cinnamon, nutmeg, and cloves in a large bowl. Set aside.
In a large mixing bowl, beat butter until fluffy. Add in eggs and vanilla and beat until combined.
Beat in bananas and pineapple. Fold in pecans.
Stir in flour mixture just until combined.
Carefully pour batter into prepared bundt pan and bake for 65 to 75 minutes or until an inserted toothpick comes out clean.
Let the cake cool in the pan for 10 to 15 minutes before inverting onto a wire rack, Let cool completely.
Cream Cheese Glaze
Beat cream cheese and butter together until light and fluffy.
Beat in powdered sugar until combined.
Beat in vanilla and orange juice. Start with 3 tablespoons of orange juice and add more as needed. If the glaze is too thin, add some more powdered sugar. Too thick? Add more juice.
Drizzle the glaze over the top of the cooled cake and top with orange zest.
More cake recipes!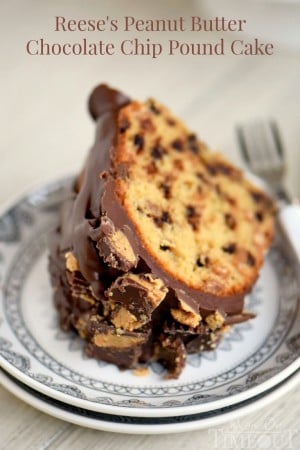 Reese's Peanut Butter Chocolate Chip Pound Cake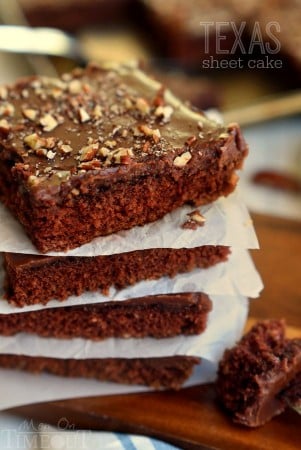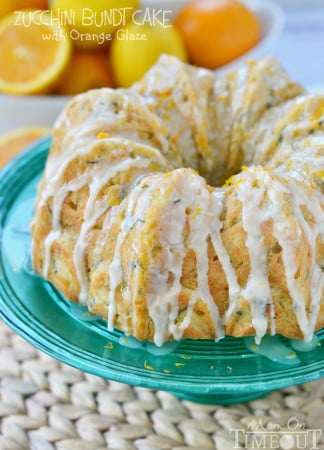 Zucchini Bundt Cake with Orange Glaze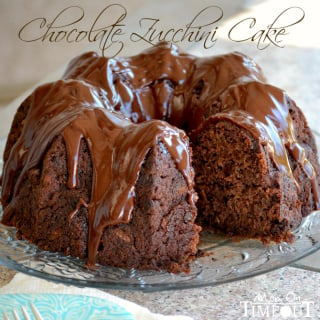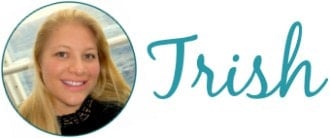 For all Easter ideas, go HERE.
For all dessert recipes, go HERE.
Sign up to get emails when I post new recipes!
For even more great ideas follow me on Facebook – Pinterest – Instagram – Twitter – Bloglovin'.
Have a great day!