Bacon Cheeseburger Pizza Pinwheels are a fun way to enjoy all the fantastic flavors of a Bacon Cheeseburger Pizza in a fun crescent roll package!
If there's one meal I can always count on my kids eating (and by eating I mean crushing) – it has to be pizza.  They like it in every form imaginable and if they could, would eat it every day.  Of course, now that I think about it, so would I :)
Growing up I was the resident child cook.  I LOVED preparing meals for our family (I know, big shocker there) and one of my favorites was pizza.  The one pizza that was sure to please all five kids and the parents, was Cheeseburger Pizza.  I can still vividly remember handing off little handfuls of shredded cheese with a cooked piece of ground beef in the center to my little brothers and sister because they were just starving.
It's still my favorite type of pizza to prepare for my family today but sometimes, it's fun to switch things up a bit.  Pizza Pinwheels are kind of awesome.  They start with a crescent roll "crust" and from there you just add your favorite pizza toppings.  You don't have to go the bacon cheeseburger route, although I highly recommend it.  You can add peppers, onions, olives, pepperoni – anything at all!
My family happens to be hardcore bacon fans and I have to say, it does something extra special to the standard cheeseburger pizza flavor.  This may be the way to go from now on :)
The kids love the pizza pinwheels because it has all the pizza flavor in a nifty little package – what's not to love?

Bacon Cheeseburger Pizza Pinwheels
Ingredients
1 can Pillsbury Crescent Rolls
1 cup shredded cheddar cheese
1 cup shredded mozzarella cheese
½ lb lean ground beef, cooked and drained
8 slices bacon, cooked and crumbled
3 Tbls pizza sauce
Instructions
Preheat oven to 375°F.
Remove crescent rolls from can and lay out in a long rectangle. Pinch the seams together well. (See here for more details.)
Sprinkle cheddar and mozzarella cheeses on top of crescent rolls.
Sprinkle ground beef and bacon.
Drizzle with pizza sauce.
Roll up like a cinnamon roll and cut into 8 rolls.
Place in a lightly greased pie pan or 9-in square baking dish and bake for 18-20 minutes or until golden brown.
 More of our favorite dinners:
Slow Cooker Philly Cheesesteaks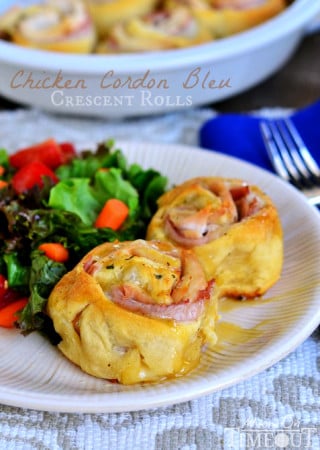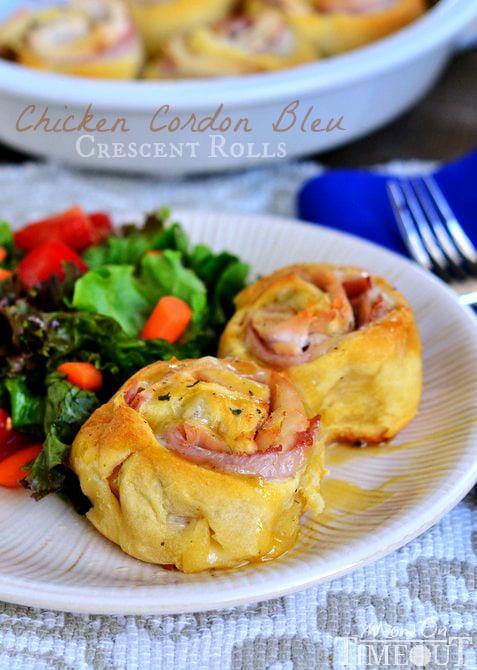 Chicken Cordon Bleu Crescent Rolls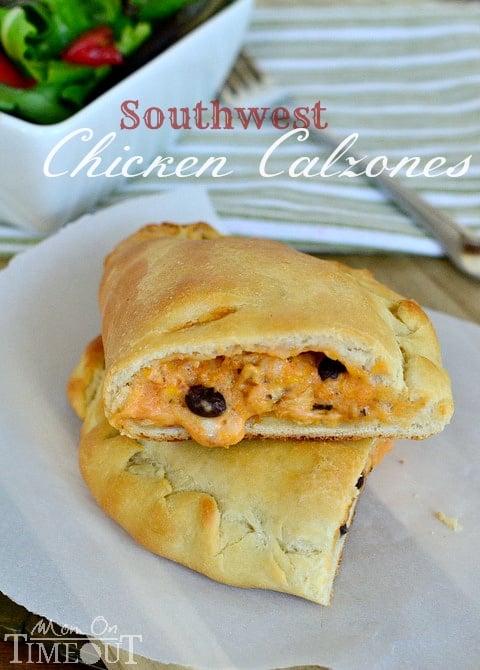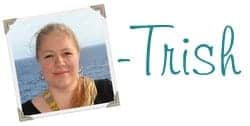 Connect with me!