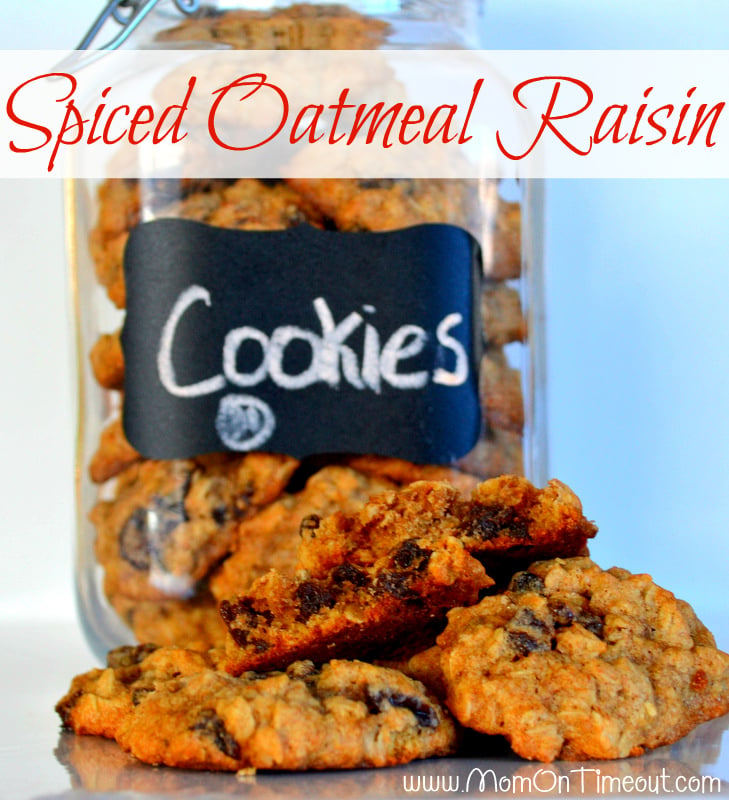 There's nothing quite like the
tantalizing aroma of cookies
baking in the oven.  I find that the entire process of making cookies, from taking out the ingredients to pulling them out of the oven, is just so satisfying.  I really enjoy having my kids help me in the kitchen – well, most of the time!  For this particular batch of cookies, I had to walk out of the kitchen to go check on Reece and came back to find an extra teaspoon or so of
something white
scattered on top of the cookie dough.  
My little helper, Bryce, loves to add ingredients into the mixing bowl – even when I'm not there!  Crossing my fingers and hoping it was sugar or even flour, I tasted it only to find out that it was a little extra baking soda.  
Aaaagghhhh! 
I removed as much as I could, sacrificing a small portion of this tasty cookie dough, because nothing is worse than a cookie that tastes like baking soda!
This recipe is sure to make your home smell wonderful and make your taste buds happy.  Much like a classic oatmeal raisin cookie recipe, the addition of
ground cloves
adds a satisfying spice that makes you sit up and take notice of this delicious cookie.  Soft and chewy, these cookies are downright delectable.  I sure hope you'll give this one a try.
Ingredients:
1 c butter, softened
1 c brown sugar
1/2 c white sugar
2 eggs, room temp.
1/2 Tbls vanilla
1 c white flour
1/2 c wheat flour (you can sub in all white)
1/2 Tbls ground cinnamon
1 tsp baking soda
1/2 tsp salt
1/2 – 1 tsp ground cloves (I go with the full 1 tsp)
3 cups old-fashioned or rolled oats
1 1/2 c raisins
Directions:
Preheat oven to 350 degrees.  Cream butter and sugars together in a large mixing bowl.
Add in eggs, one at a time until well blended.
Add in vanilla and mix until combined.
In a large bowl, combine flours, baking soda, cinnamon, cloves and salt.  Add to the creamed mixture and stir until just combined.  I like to use 1 full teaspoon of cloves but if you are hesitant at all you can try 1/2 of a teaspoon.  

Finally, mix in the oats and raisins.  The cookie dough should be nice and thick.  I like to refrigerate my cookie dough for about 15 minutes before baking.  I find that the cookies bake more evenly.  So if you have the time and the patience, give it a try 🙂
Drop by rounded teaspoonfuls on lightly greased cookie sheets.  The cookies need about 10-12 minutes – start checking at 10 – you do not want to over bake these cookies!
Let the cookies cool for a couple minutes on the baking sheet before moving them to a rack.  These cookies stay soft and moist for several days when stored in an airtight container.  I can't really tell you past that because they simply don't last long around here 🙂
Spiced Oatmeal Raisin Cookies
This recipe is sure to make your home smell wonderful and make your taste buds happy.
Ingredients
1

cup

butter

softened

1

cup

brown sugar

1/2

cup

white sugar

2

eggs

room temperature

1/2

tbsp

vanilla

1

cup

white flour

1/2

cup

wheat flour

you can sub in all white

1/2

tbsp

ground cinnamon

1

tsp

baking soda

1/2

tsp

salt

1/2 to 1

tsp

ground cloves

I go with 1 full tsp

3

cups

old fashioned oats

or rolled oats

1 1/2

cup

raisins
Instructions
Preheat oven to 350 degrees.

Cream butter and sugars together in a large mixing bowl. Add in eggs, one at a time until well blended. Add in vanilla and mix until combined.

In a large bowl, combine flours, baking soda, cinnamon, cloves and salt.  Add to the creamed mixture and stir until just combined.  I like to use 1 full teaspoon of cloves but if you are hesitant at all you can try 1/2 of a teaspoon.

Finally, mix in the oats and raisins.  The cookie dough should be nice and thick.  I like to refrigerate my cookie dough for about 15 minutes before baking.  I find that the cookies bake more evenly.  So if you have the time and the patience, give it a try 🙂

Drop by rounded teaspoonfuls on lightly greased cookie sheets.  The cookies need about 10-12 minutes – start checking at 10 – you do not want to over bake these cookies!

Let the cookies cool for a couple minutes on the baking sheet before moving them to a rack.  These cookies stay soft and moist for several days when stored in an airtight container.  I can't really tell you past that because they simply don't last long around here 🙂
Nutrition
Calories:
328
kcal
|
Carbohydrates:
50
g
|
Protein:
4
g
|
Fat:
13
g
|
Saturated Fat:
8
g
|
Cholesterol:
51
mg
|
Sodium:
270
mg
|
Potassium:
209
mg
|
Fiber:
3
g
|
Sugar:
20
g
|
Vitamin A:
384
IU
|
Vitamin C:
1
mg
|
Calcium:
33
mg
|
Iron:
2
mg