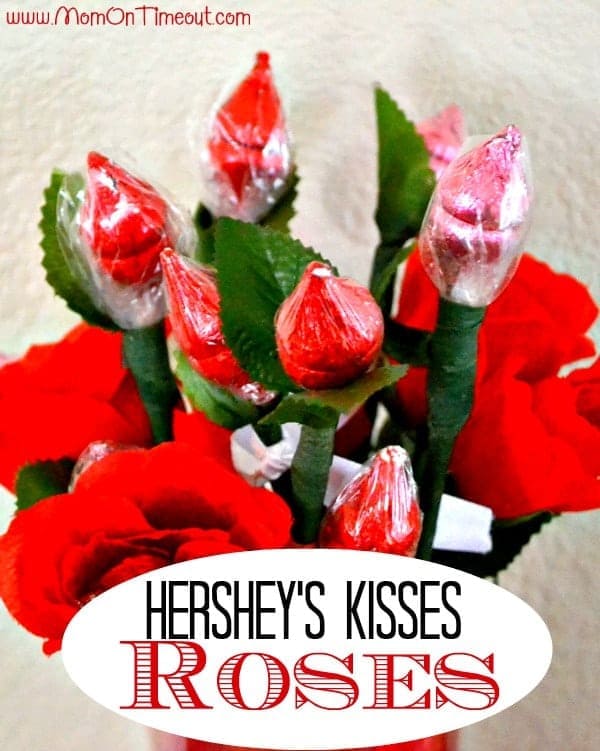 Hershey's Kiss Roses are a simple and sweet craft to make for Valentine's Day. My Mom was the one that introduced these to me many years ago. She helped me make the roses as favors for my wedding so they definitely have special meaning to me. While I was on my honeymoon my Mom had this made for me: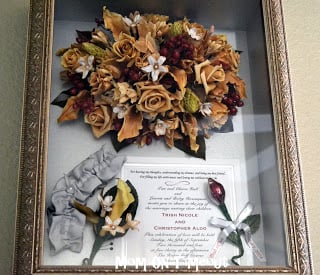 You can see the Hershey's Kiss Rose on the bottom right. The ribbon had our names and the wedding date printed on it. This hangs in my bedroom on my side of the bed so I see it every night and every morning. (I had the most beautiful wedding!)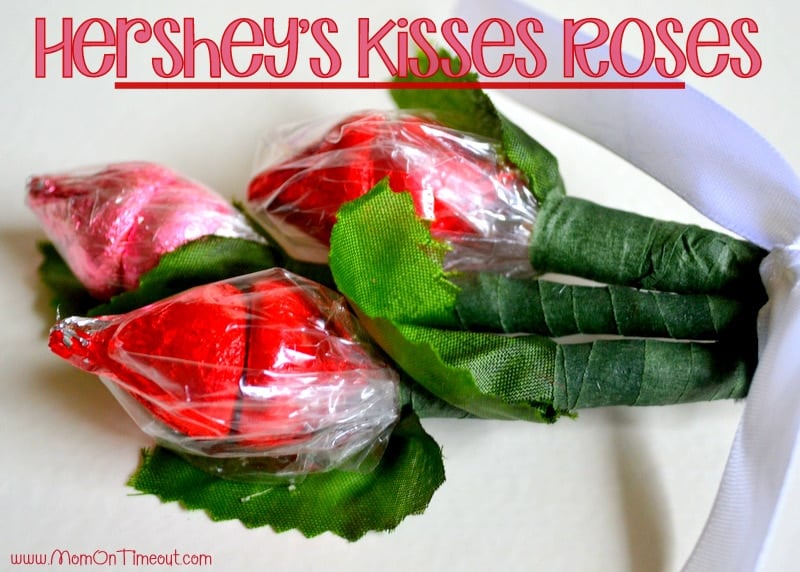 They are really a breeze to make and you can have a "sweet" bouquet for the love of your life in no time.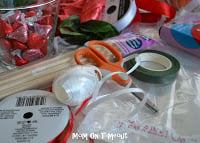 Materials:
Hershey's Kisses
floral tape
wood dowels or floral sticks
glue dots or double-sided tape
clear or tinted cellophane
ribbon (optional)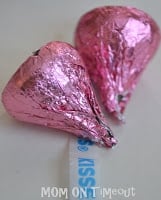 Pull out the white paper from the top of the candy. It may pull out easily or it may tear off. Just make sure no paper is showing at the top. If the foil gets loose around the top of the kiss – just push it back together.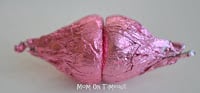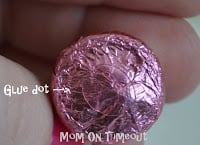 Use the glue dots or double-sided tape to attach the bottom of the kisses together.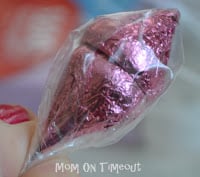 Wrap the kisses with a square piece of cellophane (about 3″x3″), drawing the edges together at the bottom.

Insert the stick into the base of the rose to create the stem. (Be careful not to push the stick into the Hershey's Kiss. Wrap the cellophane tightly around the stick.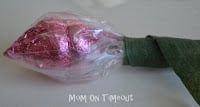 Use the floral tape to secure the rose to the stem and continue taping down the stem. Wind the tape diagonally down the stem.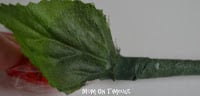 Add in some rose leaves as you are taping. I used 1-2 per stem and placed them near the rose but you can place them anywhere along the stem.

Finish wrapping the floral tape along the length of the stem. Cut the tape and press tightly to make sure the tape doesn't come off.
If you make up a bouquet, add in some floral roses and place a Hershey's Kiss inside each rose: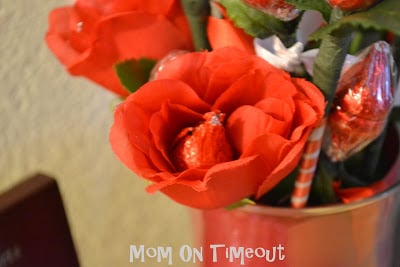 Add a bow…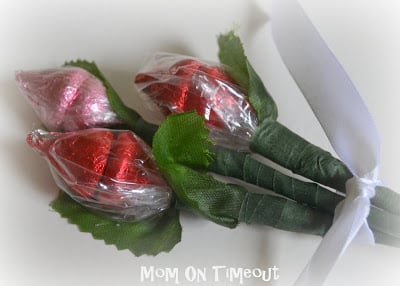 or ribbon to the stem…