Chocolate and peppermint are one of my favorite flavor combinations – especially during the holidays! These Peppermint Chocolate Truffle Cookie Cups are filled with a peppermint chocolate ganache for a truly decadent holiday experience!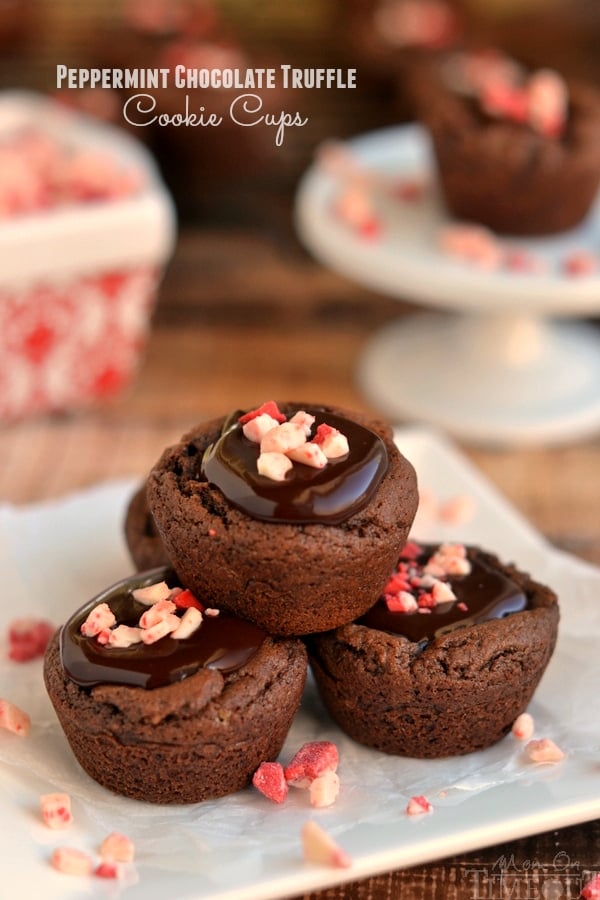 It's time for peppermint!! I look forward to this time of year every year – peppermint time! It just makes me happy!! This is my favorite time of year and it is SO hard for me to hold back the excitement until after Thanksgiving.
My husband has this hard and fast rule about no decorating for Christmas until after Thanksgiving. Boo!  But, he didn't say anything about holiday baking 🙂
We love baking (and eating) together as a family during the holiday season – even more so than we do during the rest of the year.  The boys love to get involved and I truly do enjoy having them help me in the kitchen…for the most part.
These cookie cups are fun to make with the kids and feature a ganache center that will prove hard for anyone to turn down.  I used Andes peppermint chips to top the cookie cups but a sprinkling of crushed candy canes would also be delicious.
I snuck peppermint flavor into the ganache using International Delight's Peppermint Chocolate Truffle creamer (ohmygosh so good!) so there is plenty of peppermint flavor throughout.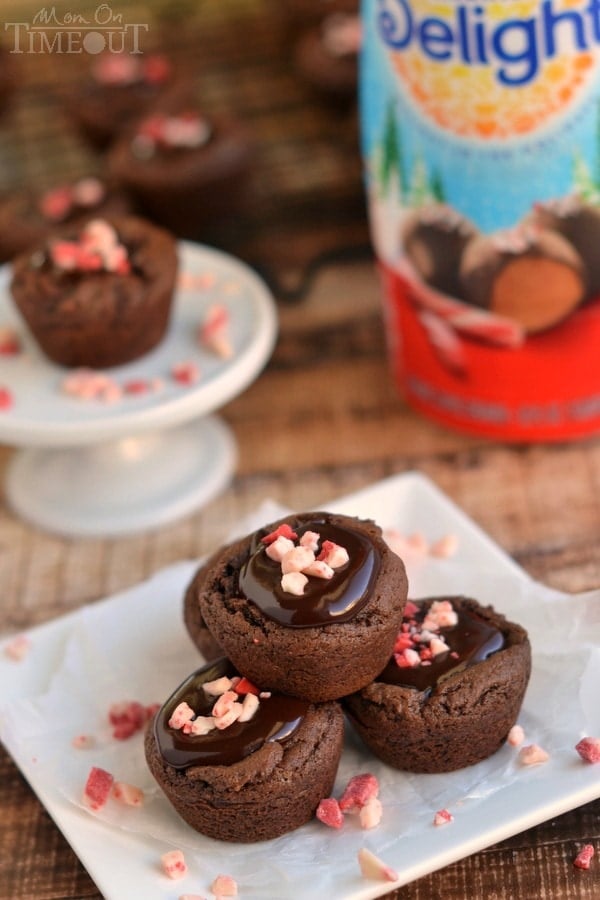 I love making cookie cups because they are just so darn cute and people just LOVE to eat them.  I was considering making thumbprint cookies with the ganache center but I think the cookie cups were definitely a lot easier.
The ganache will be more of a liquid when you pour into into the cookie cups but will set up nicely as it cools completely.  These cookies are quite the decadent treat – perfect for the holidays!
Peppermint Chocolate Truffle Cookie Cups
These Peppermint Chocolate Truffle Cookie Cups are filled with a peppermint chocolate ganache for a truly decadent holiday experience!
Ingredients
1½ cups all purpose flour
½ cup unsweetened baking cocoa
½ tsp baking soda
½ tsp salt
2 tsp corn starch
¾ cup light brown sugar
½ cup granulated sugar
½ cup unsalted butter, melted
1 tsp vanilla extract
1 egg, room temperature
2 Tbls water or Peppermint Chocolate Creamer
½ cup Andes Peppermint Crunch baking chips plus more for sprinkling on top
⅓ cup heavy whipping cream
3 Tbls International Delight's Peppermint Chocolate Truffle creamer
4 oz bittersweet or semi-sweet chocolate, chopped
Instructions
Whisk together flour, cocoa, baking soda, salt and corn starch. Set aside.
Cream sugars and butter together until light and fluffy.
Add in egg, vanilla and water and beat until well blended.
Gradually stir in dry ingredients.
Refrigerate dough for 1 hour.
Preheat oven to 350 degrees.
Spray mini muffin tin with cooking spray.
Use a cookie scoop to scoop dough into muffin tin wells.
Bake for 7-9 minutes or until the cookies are set.
Remove from oven and let rest for 2-3 minutes.
Using the back of a measuring spoon, create a well in the center of the cookie cups.
Sprinkle ¼ tsp of Andes peppermint crunch baking chips or crushed candy canes into the well
Let rest for another 10 minutes before gently twisting to remove. Let cool.
Place chopped chocolate into a heat-proof container. (I use my Pyrex 2 cup measuring cup for easy pouring.)
To make the ganache, combine the heavy cream and creamer in a microwave safe container. Heat on medium heat in 30 second intervals until cream is almost at a simmer.
Pour hot cream over chopped chocolate. Let it sit for 8-10 minutes without touching.
Gently whisk the chocolate and cream together making sure to scrape down the sides. Continue whisking until nice and smooth.
Gently pour ganache into cookie cups.
Sprinkle top with Andes peppermint chips or crushed candy canes.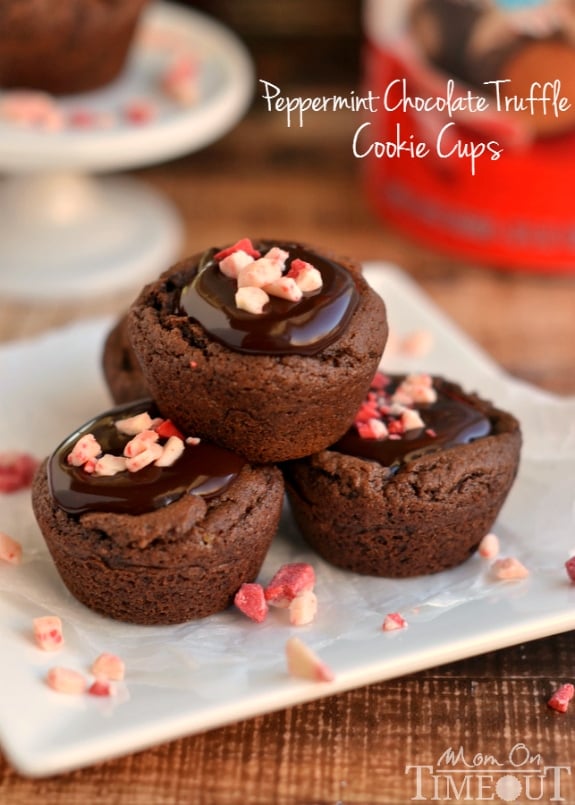 Make sure you connect with International Delight!
Website | Pinterest | Twitter | Facebook
More peppermint creations: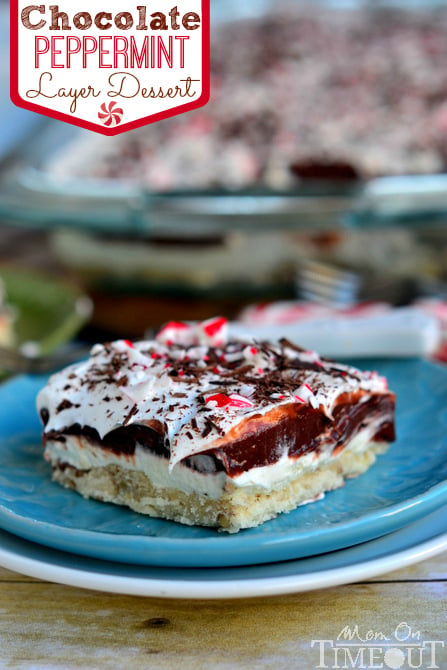 Chocolate Peppermint 4 Layer Dessert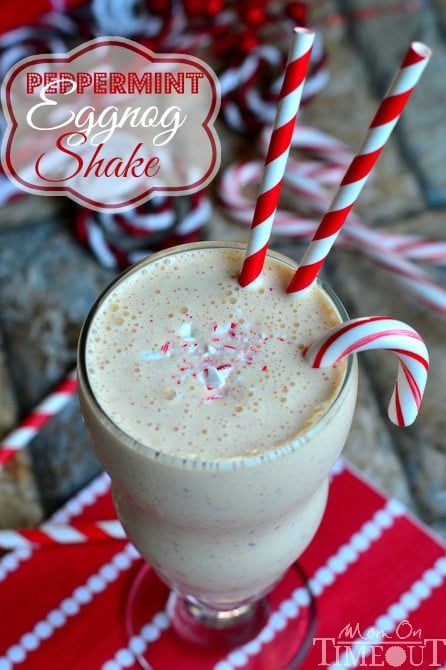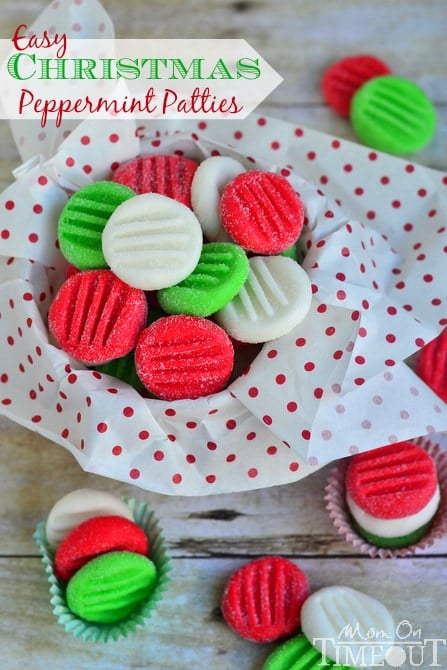 Easy Christmas Peppermint Patties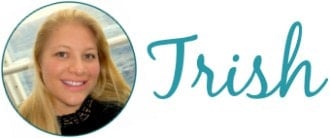 Connect with me!
 Linking up at some of these parties.
This is a sponsored conversation written by me on behalf of International Delight. The opinions and text are all mine.