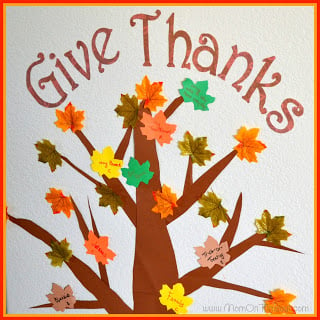 I often feel bad for
Thanksgiving
. It seems that it is often overlooked in the rush of excitement to get to
Christmas
.
Thanksgiving
is an important holiday for families and I love that there is not much stress involved in the planning and preparation. It's a holiday that can be enjoyed by everyone and a chance to express what we are thankful for in our lives.
To help my children experience the true meaning of
Thanksgiving
and to place more emphasis on this sometimes forgotten holiday, I made a
Thanks Giving Tree
. I put it up right in our entry hall so we will all pass by it many times a day
reminding us of all that we have to be thankful for.
This tree would be awesome for any Thanksgiving guests you are having. Have each guest write down one or two (or more!) things that they are thankful for in their lives and watch the tree grow right before your eyes. Just a fantastic way to visualize and represent how much we all have to be thankful for.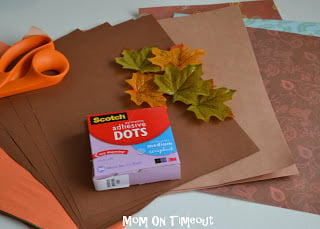 Materials:
brown and fall colored paper
leaf template
scissors
glue dots, adhesive putty, or tape
 Instructions:
I made the tree out of brown paper. Just cut out a trunk and some branches and stick it to your wall. I used glue dots but adhesive putty or even tape would work just fine.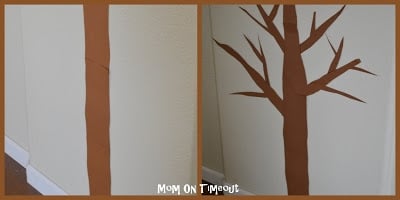 Once your tree is looking good, it's time to cut out some leaves. I traced the leaf onto four different colors of paper and cut them out. You can use the template
here
. Make sure you cut out plenty so that when you want to add a leaf to the tree you don't have to cut more out.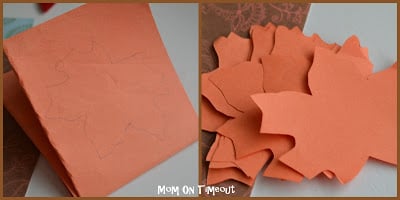 I supplemented the paper leaves with some leaves that I got at the dollar store. I don't have any fancy machines but I printed out "Give Thanks" in a font and size that I liked. Cut it out and put it above the tree.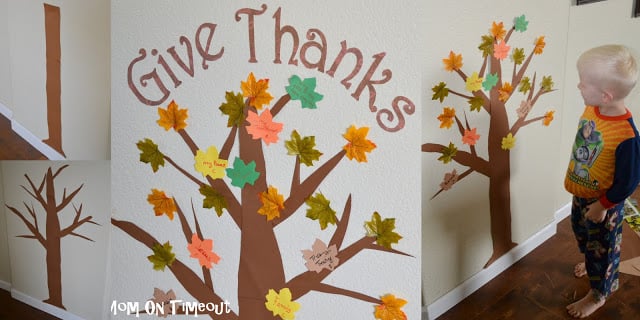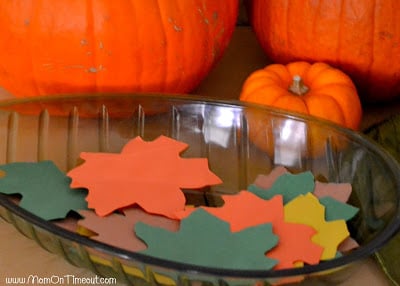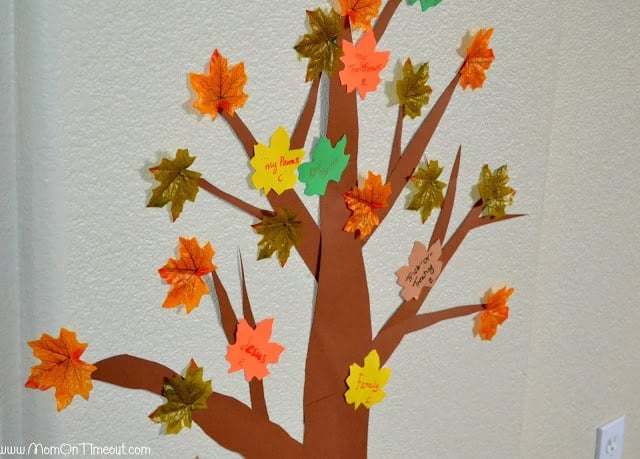 Each person in our family has different color leaves and anytime we are feeling thankful for something, we can write it down on the leaf and add it to the tree. As we realize how much we have to be thankful for, our tree continues to grow.