These Oatmeal Cranberry Cheesecake Bars are so incredibly delicious and can be made ahead of time to help with your busy holiday schedule!
This post brought to you by Carton Smart. All opinions are 100% mine.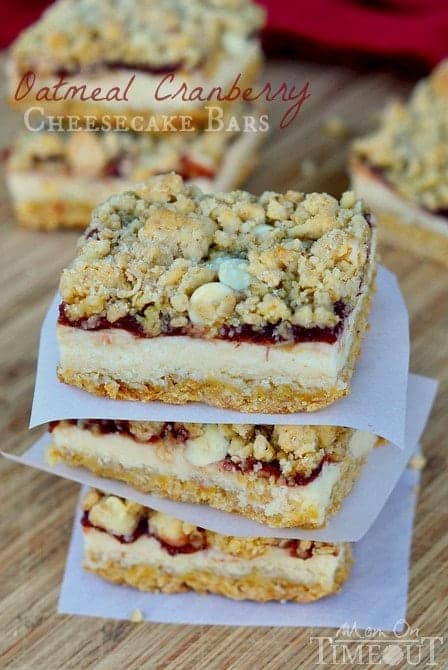 The holiday baking season is here!  I am so excited for Thanksgiving and Christmas this year.  We are hosting Thanksgiving (after several years off) and I am happily preparing our menu for the big day.  I LOVE having my family over and making them something special.  Too often the food I make for my blog is sent to Chris's work the very next day and no one in my family really gets a chance to enjoy it.
One of my favorite things about the holiday season is just diving into the kitchen and getting to work.  I'm often surprised at the sheer amount of garbage I amass at the end of a baking day.  Boxes, cans and all sorts of packaging have to be thrown out or recycled with each and every recipe.  Sure, I recycle as much as I can, but it's a little scary to think about.
Can you imagine the impact we would have this holiday season if each of us made a small, smart decision each day?  Tetra Pak cartons are one way you can make those smart decisions and our Earth will love you for it 🙂 It's time to Become Carton Smart.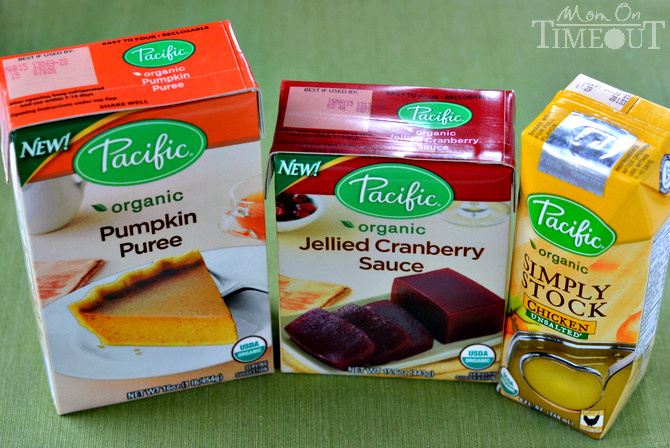 Tetra Pak cartons are design for maximum efficiency and are environmentally friendly.  I was sent a collection of Pacific Foods to try out and to see how easy it is to use Tetra Pak cartons.   I have been buying Pacific foods stocks for a long time but had never tried the Pumpkin Puree or Jellied Cranberry Sauce – both of which are organic.  I am currently obsessed with pumpkin but decided to veer into a different direction and give the cranberry sauce a whirl.
First thing I did was look at the ingredients…impressive right?  And then I flipped the carton over and read about Pacific foods and That's exactly the kind of food I want to feed my family!
The package was super easy to open and as I took a taste of the cranberry sauce I was immediately impressed with the bold, fresh flavor.  Time to do some baking!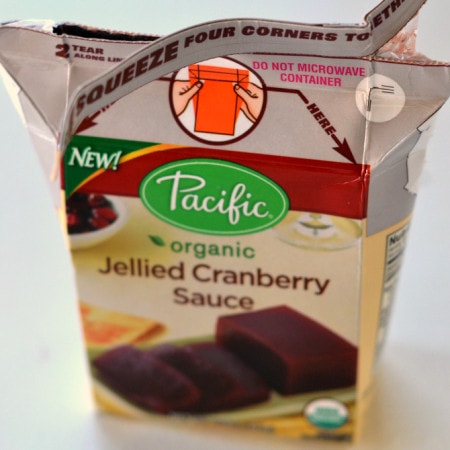 I went with these Oatmeal Cranberry Cheesecake Bars because I LOVE bars and I happen to know that cranberries and cheesecake go very well together 🙂  I used the base from my Blackberry Crumble Bars and followed it with a smooth cheesecake layer.  I topped the cheesecake with the cranberry sauce and then sprinkled on the remaining crumb mixture.  Totally. Divine.  And it was a recipe I could feel good about.  See how easy it is to use cartons in your holiday cooking?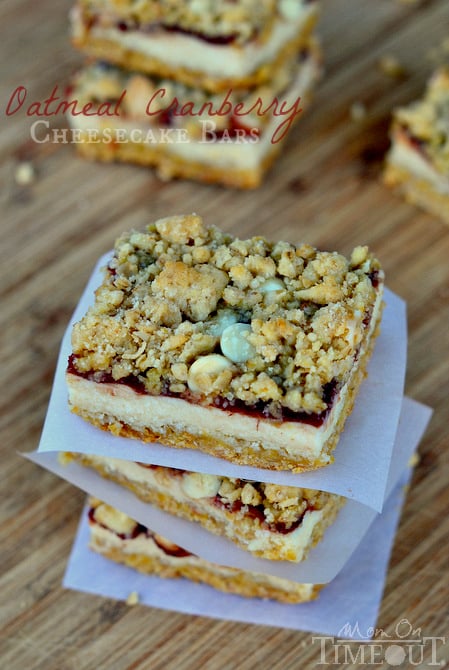 Oatmeal Cranberry Cheesecake Bars
Ingredients
1 package yellow cake mix
2½ cup quick cooking oats
¾ cup butter, melted
8 oz cream cheese, room temperature
1 14 oz can sweetened condensed milk
2 Tbls lemon juice
1 tsp vanilla extract
½ cup white chocolate chips
16 oz jellied cranberry sauce
2 Tbls cornstarch
Instructions
Preheat oven to 350 degrees.
Line 9x13 baking dish with parchment paper or grease with cooking spray.
Mix cake mix and oats in a large bowl.
Add melted butter and stir until crumbly.
Press two-thirds of the mixture onto the bottom of the dish.
Beat cream cheese in a mixer bowl until light and creamy.
Add sweetened condensed milk, lemon juice and vanilla and continue mixing until smooth.
Pour over crust.
Combine cranberry sauce and cornstarch in a small bowl.
Spoon over cream cheese mixture and gently spread out.
Sprinkle white chocolate chips over tops of cranberry sauce.
Sprinkle remaining crumb mixture over the top and press down gently.
Bake for 35-40 minutes or until center iss set.
Cool on a wire rack.
Refrigerate and cut into bars before serving.
What you should know about  Tetra Pak:
Tetra Pak® cartons are made of 70% paper, a renewable resource, from selectively harvested, re-grown trees that are FSC-certified (Forest Stewardship Council)
Cartons use 1/3 of the packaging compared to cans…or even an egg!
Cartons are space saving, easy to store and open. Keep your pantry neat and toss your can openers. , stackable and space saving.
The unique packaging process preserves the flavor and nutrients of food without the use of preservatives.Product quality is exactly the way it was intended to be.
Recycleable and in fact result in 60% less landfill waste than cans
Cartons are re-closable so you can use what you need and save the rest for later.
Make sure to Follow #CartonSmart on Pinterest and Tweet @CartonSmart this holiday season!  Now let's get to the giveaway…
I am so excited to be able to offer one of my readers a $500 VISA Gift Card (hello Christmas shopping!) AND a $500 donation to the charity of your choice!
To enter, leave a comment below with a small, smart recipe that uses ingredients in cartons OR a "smart" entertaining tip that produces great tasting food with little waste.
Click here for the official rules and good luck!!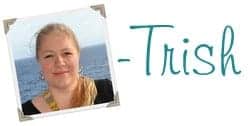 Connect with me!








 Linking up at some of these parties.