Totally decadent, totally delicious, these Mocha Chocolate Chip Brownies make a stunning, homemade treat that takes just minutes longer than a box mix!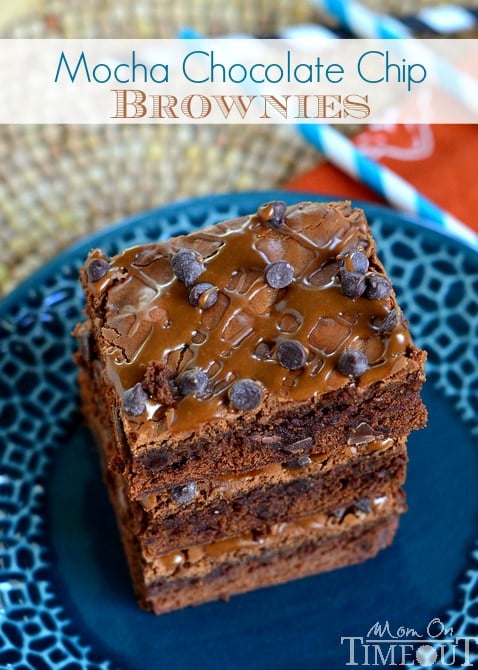 Sometimes I like to make a treat that is just.for.me.  When I'm making something that is just for me, I want it to be rich and indulgent and totally decadent.
You ever feel like that?
I mean, don't get me wrong, I LOVE making the boys treats that I know they'll love like Candy Corn Sugar Cookie Bark or Cookie Sliders, but sometimes, sometimes, I need a mommy treat.  You know – for my timeouts!
Mocha has long been one of my favorite flavors.  What's not to love about coffee and chocolate??  Iced Mochas are my go-to coffee house beverage.  I like to branch out every now and then, but when it comes right down to it – mochas and I are meant to be together.
Mocha and brownies are ALSO supposed to be together and this brownie recipe proves it!  This recipe is from scratch but whips up so quick you'll think you used a box mix.  Love recipes like that!  It's moist, chewy, fudgy, and pretty much perfect.  I put a mocha glaze and some mini chocolate chips on it because…well, I deserve it!  And so do you:)
Now the brownies have a lovely, light, mocha flavor – perfect for anybody!  The glaze has a much bolder mocha flavor which is perfect for coffee lovers but may be left off for a group with kids.  Either way – they're terrific!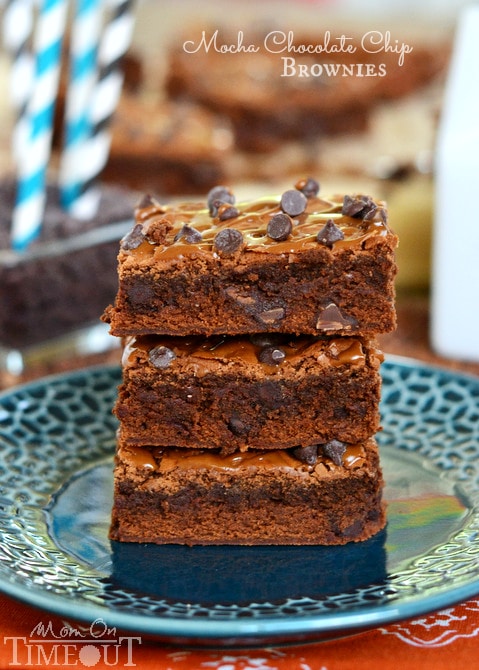 When you know it's time to indulge, what do you reach for?  Brownies?  Cookies? A drink????  I've found that chocolate and a big glass of milk and sure-fire mood boosters for me 🙂
Mocha Chip Brownies
Makes 16 brownies.
Ingredients
1 Tbls instant coffee
2 tsp boiling water
1½ cup semi-sweet chocolate chips, divided
½ cup sugar
¼ cup butter, softened
2 eggs, room temperature
½ cup all-purpose flour
Mocha Glaze (optional)
1 tsp instant coffee
1 Tbls milk
1 tsp unsweetened cocoa powder
½ cup powdered sugar
1 Tbls mini chocolate chips (optional)
Instructions
Preheat oven to 350 degrees.
Line and 8-inch square baking pan with foil.
Dissolve instant coffee in water and set aside.
Melt 1 CUP of chocolate chips in the microwave. Heat on medium heat in 20 second intervals, stirring in between. Set aside.
Cream butter and sugar together.
Beat in eggs and coffee mixture.
Stir in melted chocolate until well combined.
Slowly add in flour and remaining half cup of chocolate chips.
Spread into baking pan and bake for 25-30 minutes. Be careful not to overbake!
Cool completely.
To Make the Optional Glaze
Dissolve instant coffee in milk. Make sure all crystals are completely dissolved before moving on.
Stir in cocoa powder and continue stirring until smooth.
Slowly add in powdered sugar and stir until nice and smooth.
Drizzle over the top of brownies and sprinkle with mini chocolate chips.
Brownie Recipes from Friends:
Caramel Brownie Peanut Butter Cookie Bars from Crazy for Crust
Homemade Chocolate Chip Brownies from Inside BruCrew Life
Cookies and Cream Fudge Brownies from Kitchen Meets Girl
More drool-worthy recipes: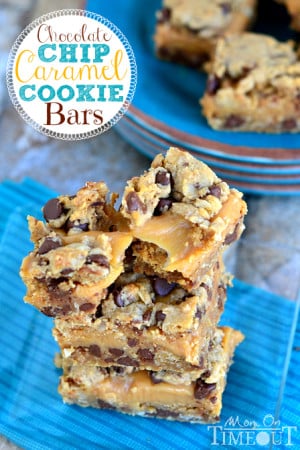 Chocolate Chip Caramel Cookie Bars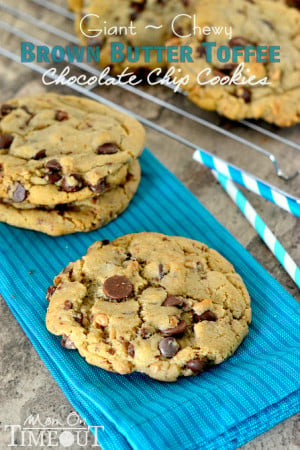 Giant, Chewy, Brown Butter Toffee Chocolate Chip Cookies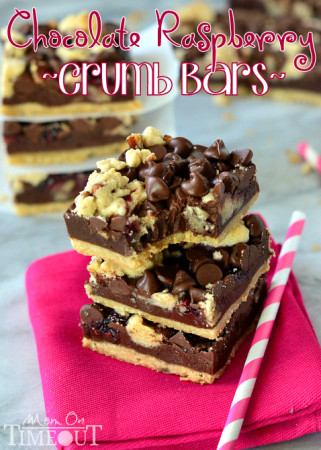 Chocolate Raspberry Crumb Bars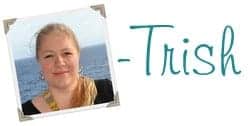 Connect with me!