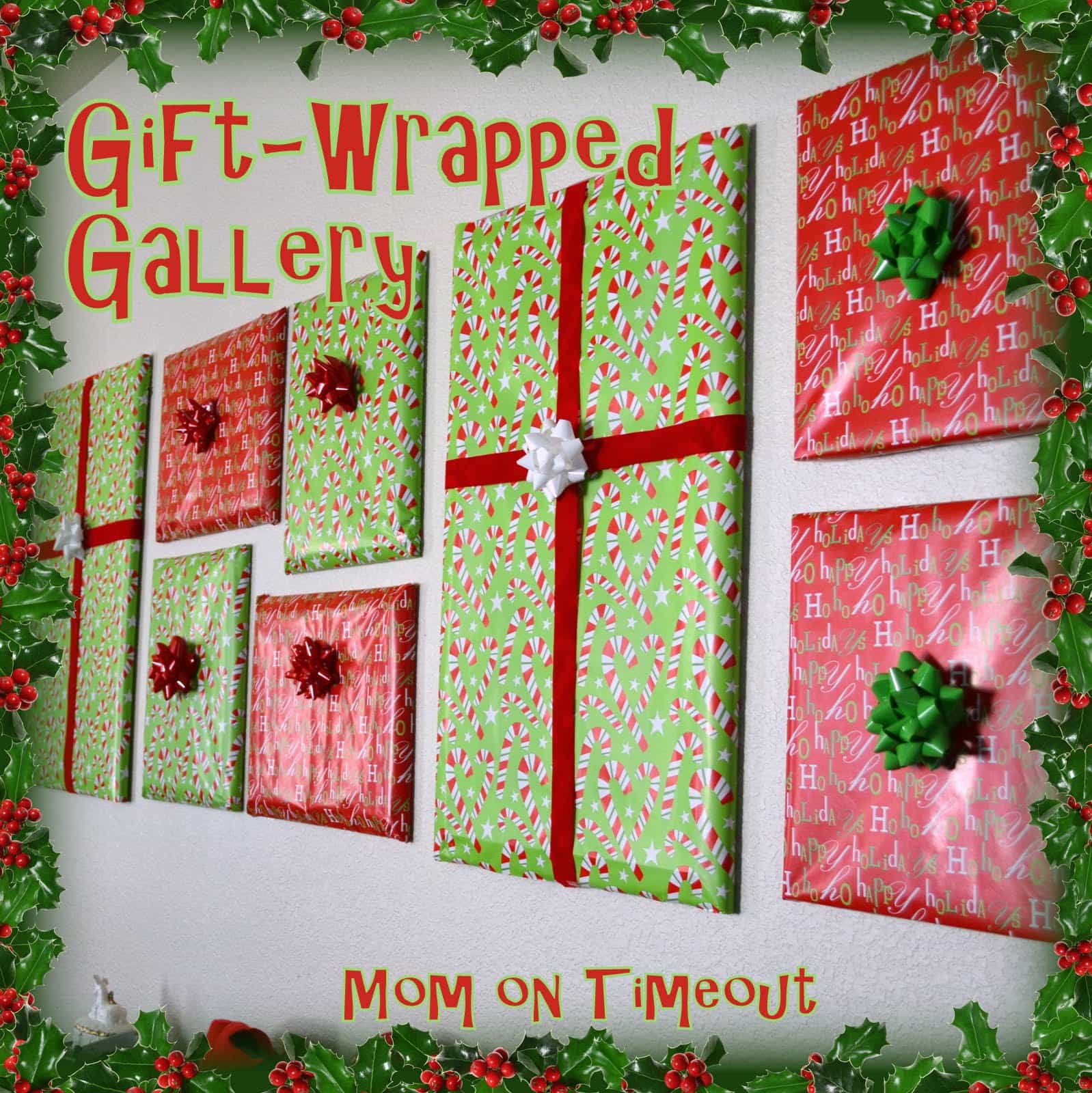 Last year we went on vacation the week after Thanksgiving. The hotel that we stayed at was busily transforming their lobby by wrapping all the art work in Christmas paper. 
 The kids just loved it. 
When we got home I did the same thing. I wrapped each frame in a different paper and it was just so much fun. This year I only used two different papers but I love the effect.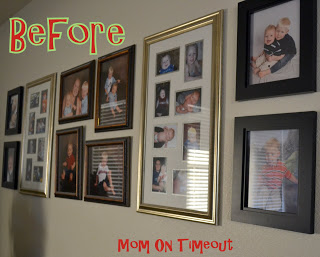 It's so easy to do and really transforms a room. It is sad to cover up all my pretty pictures but then by the time I get them all wrapped up (and dusted!) – the boys are super excited and the room looks
so festive
!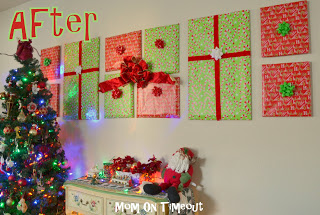 Don't have a gallery? Wrap up a single frame. Metallic paper is especially fun and catches the glow of Christmas lights. Wrapping a frame adds a festive flair to any room in the house…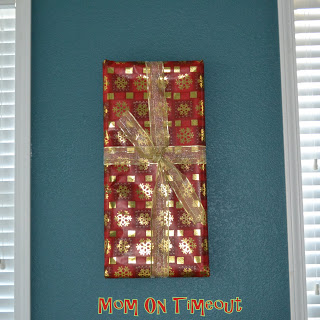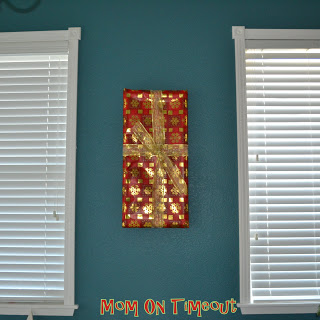 1. Make sure you are using tape that adheres well to the back of your frame. Some frames are wood, others are plastic, and so on.
2. When wrapping, make sure to not cover the hanger on the back of the frame.