Thank you Pillsbury for inspiring me to make these easy Dark Chocolate Peppermint Sugar Cookie Cups!  These festive cookie cups are perfect for your holiday celebrations!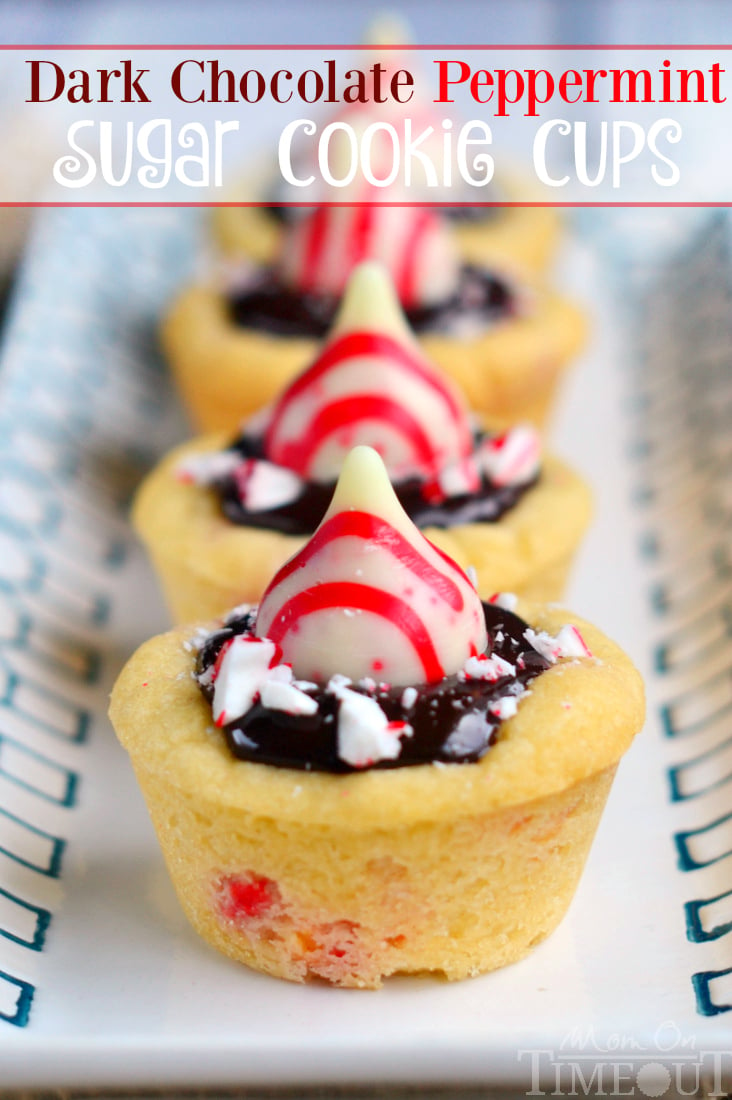 Last week I had the MOST incredible opportunity to travel to Minneapolis, Minnesota to visit the General Mills Headquarters.  I was so excited when I got the email from Pillsbury inviting me to the Pillsbury Holiday Bloggers event and even more excited when I found out who was coming!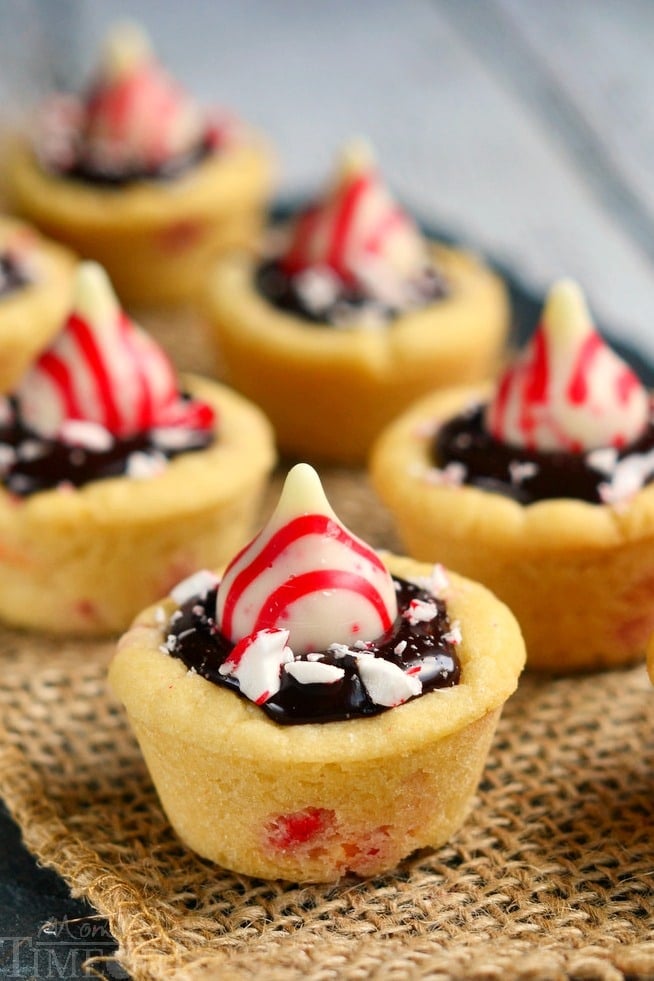 The entire trip was a whirlwind.  Action-packed from start to finish and filled with fun and excitement.  I had a blast hanging out with Ashley, Kate, Joan, Heather, Jocelyn, Lisa, Julie, Zainab, Tonia, Emily, Shawn, Sheryl, Dana, Jocelyn and Gerry.  It was kind of amazing how well we all got along with each other.  There was an instant sense of camaraderie and friendship that was surprising and wonderful at the same time.  This is seriously a great group of bloggers and I am honored and thrilled to say that we are now all friends.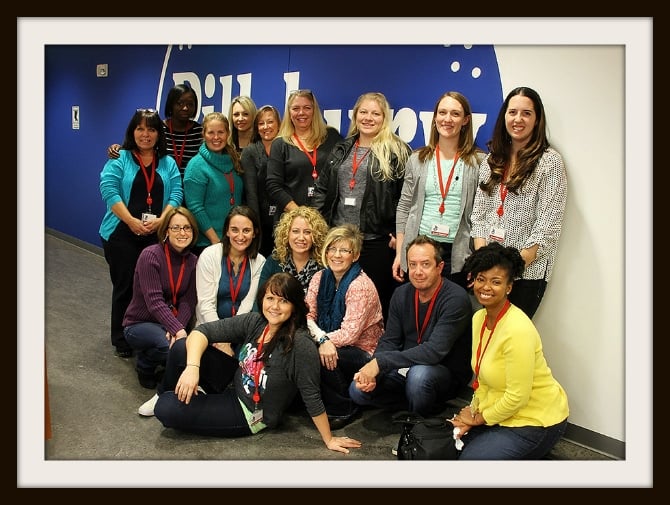 The event started with an amazing dinner on Thursday night.  We met up early the following morning and after a delicious breakfast we were ready to go!  The group got split up into two teams. The first team headed to the photography studio and our team headed down to the Pillsbury test kitchens to bake up a storm.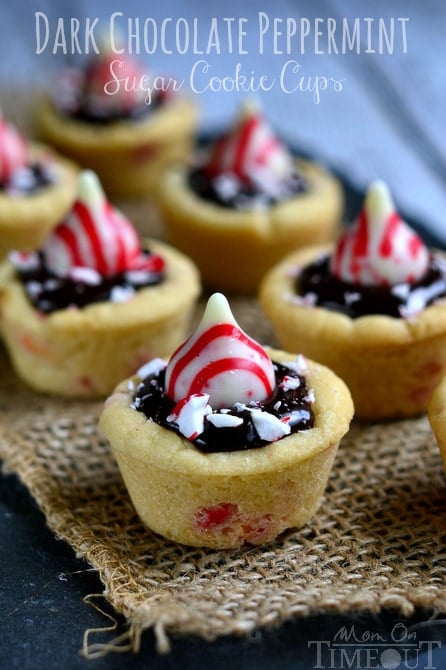 We made a variety of appetizers as well as Gingerbread-Turtle Thumbprint Cookies.  I was partnered up with my good friend Ashley and we had SO much fun!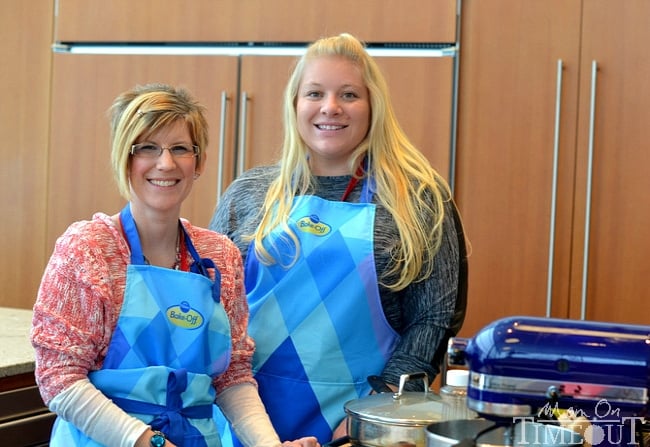 I was somewhat distracted during the baking as I knew that I was going to have chance to create my own recipe later on.   And this table…well, it was just staring at me!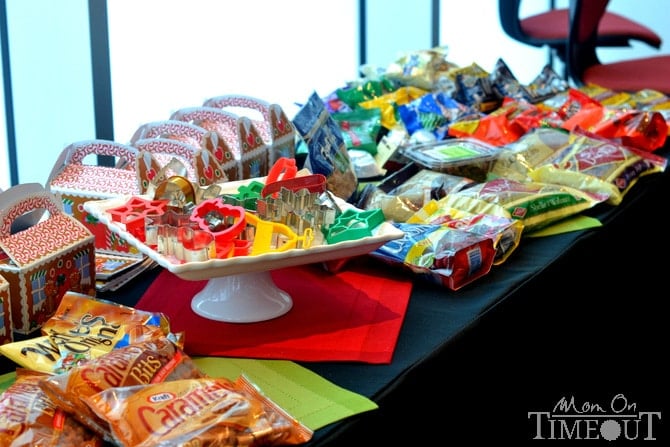 I changed my mind a half dozen times before deciding to make these cookie cups.  The deciding factor was that they had heavy whipping cream available in the test kitchen which meant I could fill these babies with dark chocolate ganache.
I heart ganache.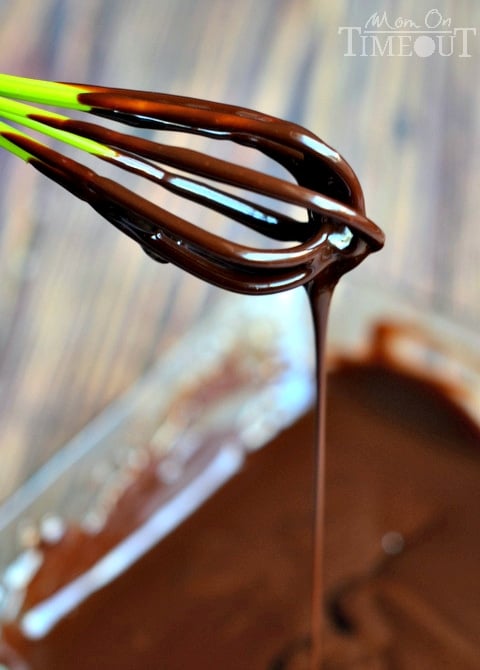 I topped the cookie cups with crushed candy canes and they were just ridiculously cute.  And good.  Very good 🙂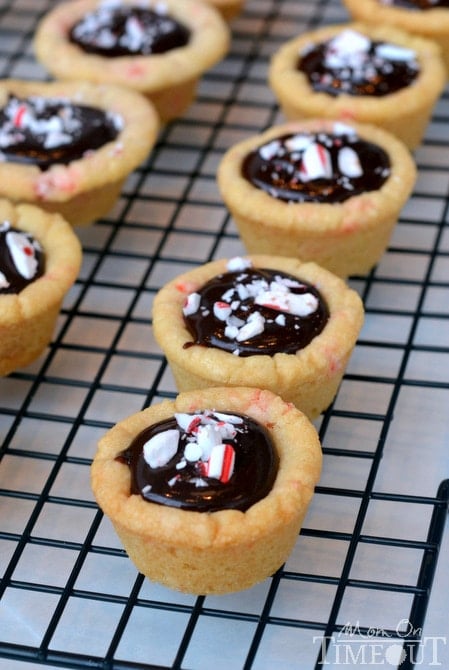 After our time in the test kitchens, we met back up with the other group for lunch and then switched spots.  I'll be sharing more about the photography studios in another post but one thing I learned that I took to heart immediately was looking at the horizon of your food.  Basically you want some hills and valleys, not a straight line across.  When I got home I realized that my sweet little cups didn't have enough movement so I added Candy Cane Hershey's Kisses to the top.  A wise choice if I do say so myself.
[amd-zlrecipe-recipe:210]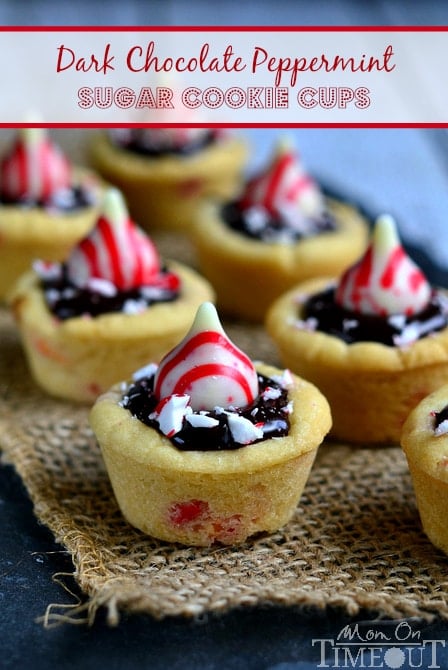 I'm still not quite sure that I didn't dream up the entire trip.  It was just too good to be true 🙂  I had such an amazing time and while I totally loved and respected Pillsbury and General Mills before – those feelings have increased infinitely after seeing what a wonderful company it is and how genuinely amazing the employees are.  I was treated like royalty from booking my flight to the second I left.  It was hard to leave Pillsbury but oh so fun to see my boys again!

So that's it.  My FINAL peppermint recipe of the season.  Back to peanut butter and chocolate for me 😉
More peppermint recipes to love!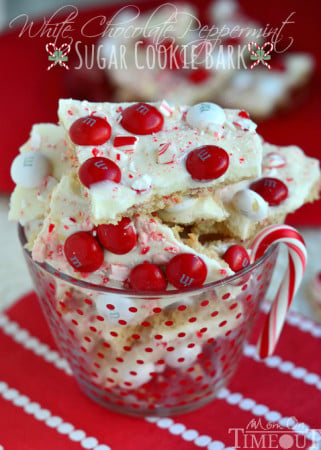 White Chocolate Peppermint Sugar Cookie Bark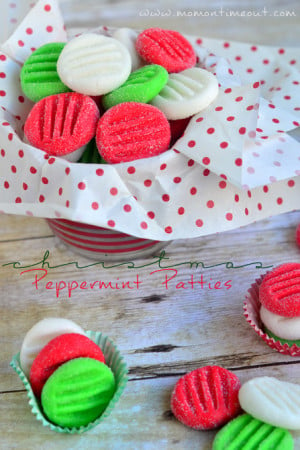 Easy Christmas Peppermint Patties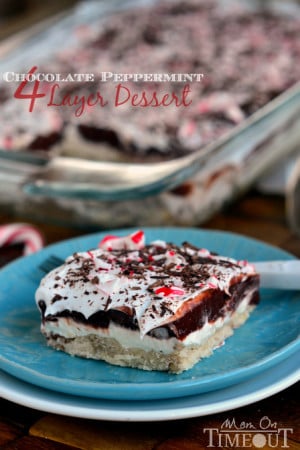 Chocolate Peppermint 4 Layer Dessert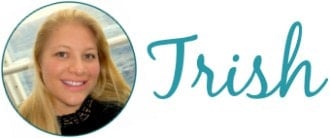 Connect with me!
 Linking up at some of these parties.
Disclosure:  Pillsbury hosted me as part of the Pillsbury Bloggers Holiday event.  Expenses for the trip were paid for by Pillsbury.  All opinions are, as always, 100% my own.