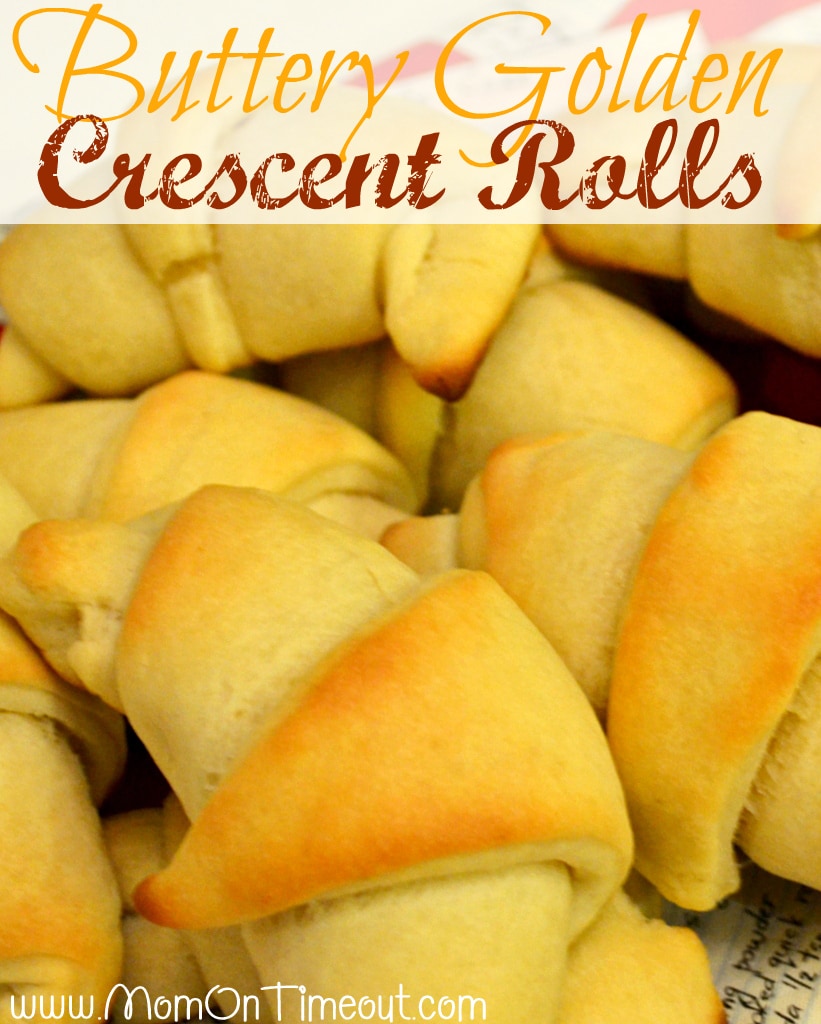 This recipe is a family recipe that means so much to me.  Every
Christmas
my Mom would make these for us and they were a treat all five of us kids looked forward to.  She would bake them so that one batch was ready right as we were sitting down.  She would put the second batch in and they would be hot out of the oven just as the first basket was emptied.  These crescent rolls are true perfection.  Beautiful and
golden
– they melt in your mouth and are guaranteed to make you smile.  I hope you will bake these up and share them with your family this
holiday season
.  Who knows – maybe they will become a tradition for you as well 🙂
Ingredients:
2 packages of dry yeast (or 5 tsps)
3/4 c warm water
1 tsp salt
1 c butter, softened + 4 Tbls
4 c all purpose flour
1/2 c sugar
2 eggs, room temperature
Directions:
Dissolve the yeast in warm water.  
Stir in sugar, eggs, one cup of butter, salt, and 2 cups of flour.  Make sure the eggs and butter are room temperature before you add them to the yeast mixture.  Beat until smooth.  
Add in the remaining flour a little at a time and mix until smooth.  The dough should be pulling away from the bowl.  
Shape the dough into a ball and let rise until it is doubled in size.  Cover the bowl with a towel and set the bowl in a warm area to speed up the rising process.
Divide the dough in half.  Roll each half into a 12 inch circle.  Melt the butter and spread onto the dough.  Cut the dough into quarters and then into wedges.  You should end up with 12 crescents per circle or 24 total.  Roll up the wedges.
Place the rolls on a lightly greased baking pan and let them double in size again.
Bake the crescent rolls at 400 degrees for 10 to 14 minutes.  Start checking at 10 minutes because these rolls can go from golden to dark in an instant.  Quickly spread a little melted butter over the top of the rolls to finish them off.  Perfection!  
I can't wait to hear from those of you who try this recipe.  My boys eat these plain but we used to put a little dollop of jam or jelly on top and me oh my!  Your mouth will be thanking you – of that I'm sure!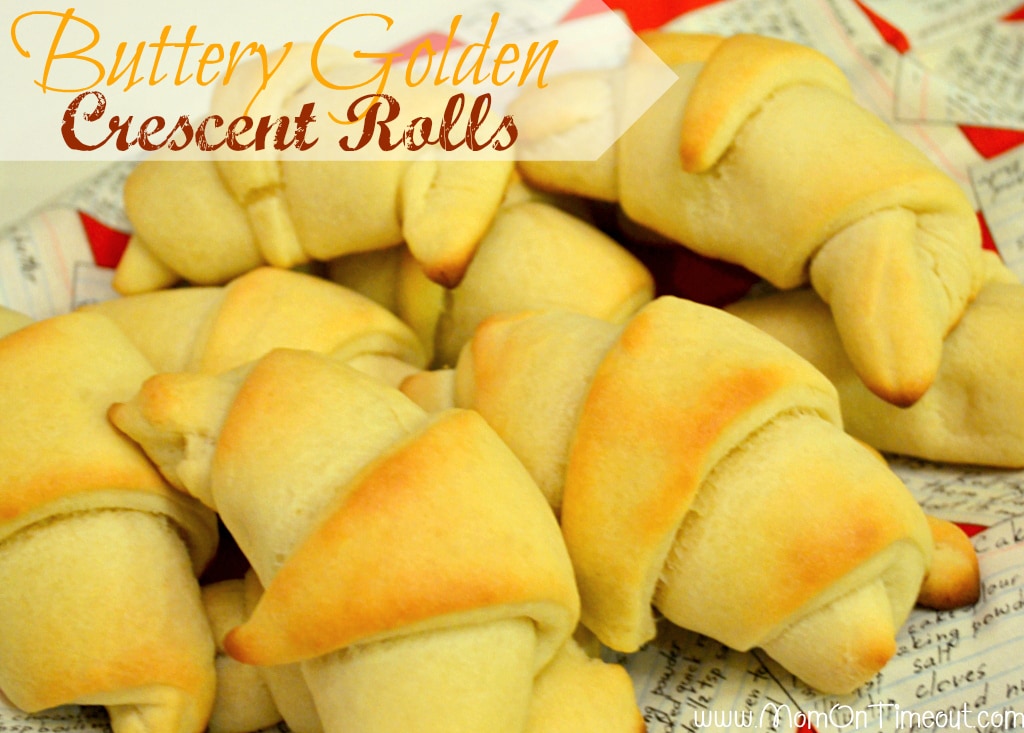 Connect with me!
  Linking up here, Home Stories A2Z, and My Repurposed Life.