I am really SO excited to announce my first cookbook: 100 Creative Ways To Use Rotisserie Chicken in Everyday Meals – IS ON SALE NOW!!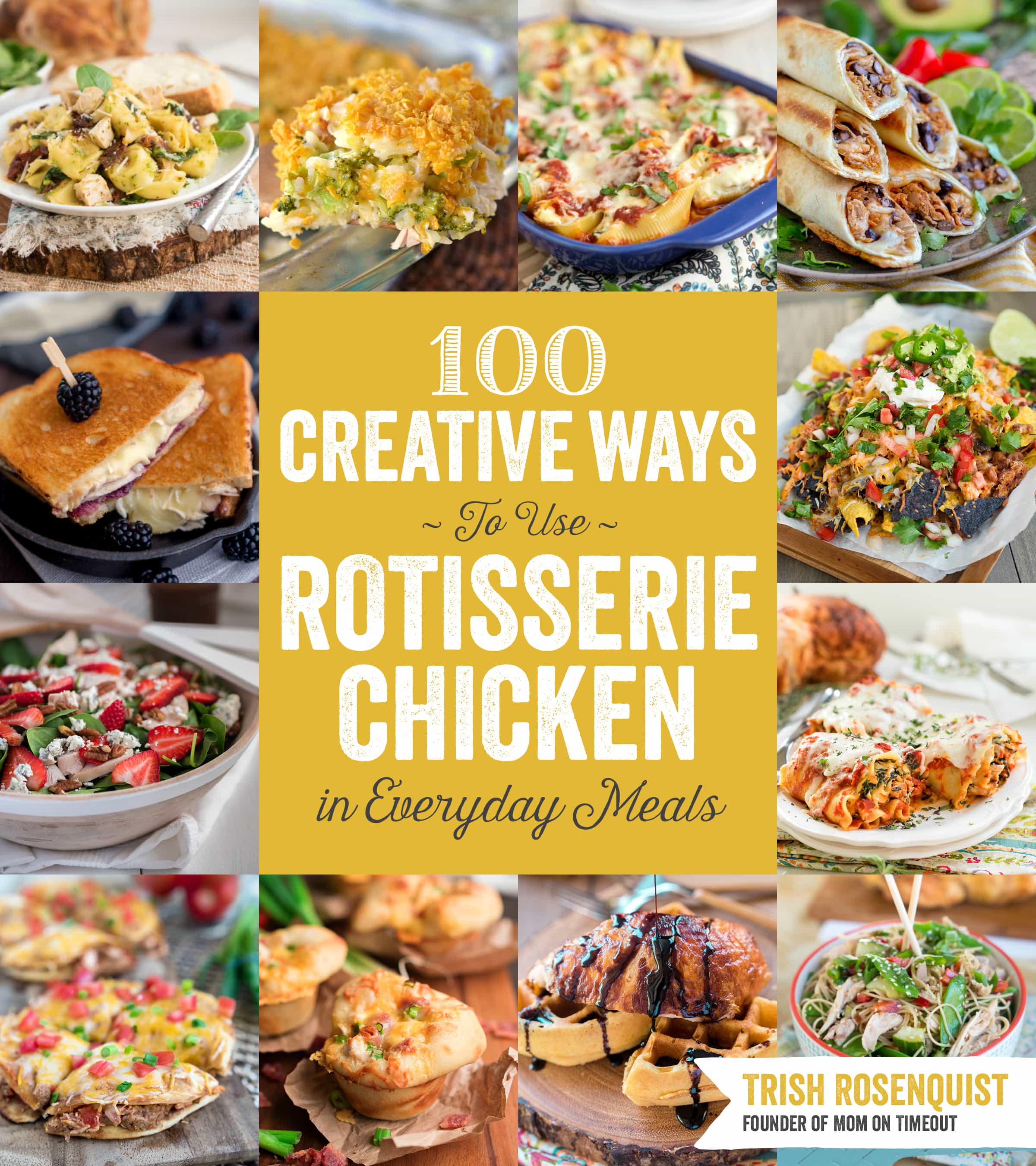 Today I am so proud to announce that my cookbook is available for pre-order RIGHT NOW and is being released on November 17th which is right around the corner!
I started working on this book at the beginning of the year and it has been a HUGE part of my life since then. The number of rotisserie chickens I bought during the recipe development stage of this book is staggering. Hundreds and hundreds of chickens were consumed in the making of this book 🙂
There is no way that I would have been able to do this without the support of my family and my faithful readers so THANK YOU!
Where can you buy my book?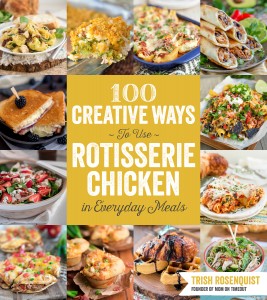 Amazon (Available in paperback and Kindle formats)
Barnes and Noble (Available in paperback and Nook Book formats)
Books-A-Million ( Available in paperback and e-book formats)
…and wherever books are sold!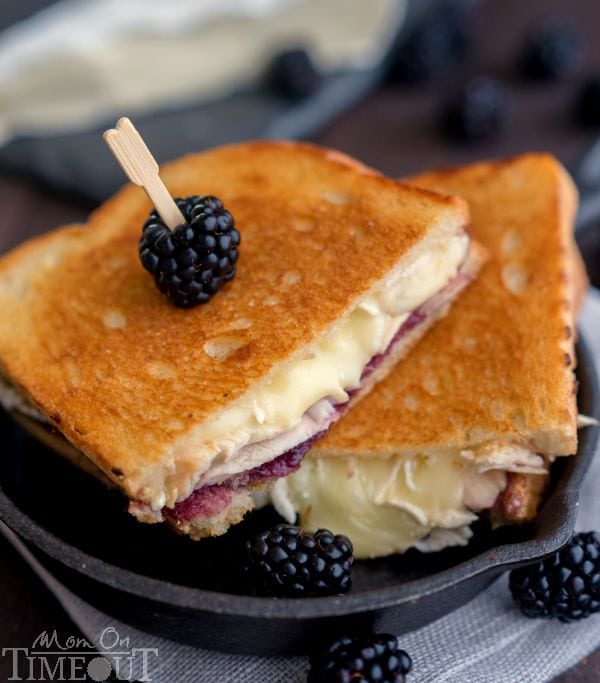 So, why did I write this cookbook?
I created this cookbook for families like mine – busy families that are looking to save some time in the kitchen utilizing one of my favorite convenience food  – rotisserie chicken!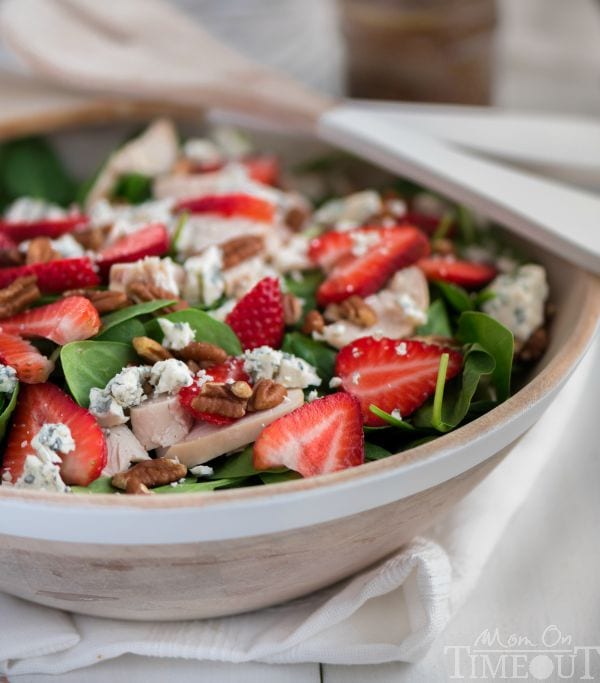 Saving time while still creating delicious and interesting meals for my family is the inspiration behind my book. I love how easy it is to incorporate rotisserie chicken into family favorites. I have had such great responses to the rotisserie chicken recipes that I shared here on Mom On Timeout (like Cheesy Chicken Broccoli and Rice Casserole or my original Rotisserie Chicken Casserole recipe) and it made me realize that many families are in the same position that I am in: they want to prepare delicious and creative meals for their families and are happy to use a healthy shortcut when possible.
What can you expect from this cookbook?
My book is filled with creative rotisserie chicken recipes that will have you utilizing your rotisserie chicken to the fullest extent (101 recipes!!). Chapters include:
Casseroles, Bakes and More
5 Ingredients or Less
20 Minute Dinners
Handheld Favorites
Slow Cooker Creations
Comfort Foods
Savory Sandwiches
Sensational Salads
Slurpable Soups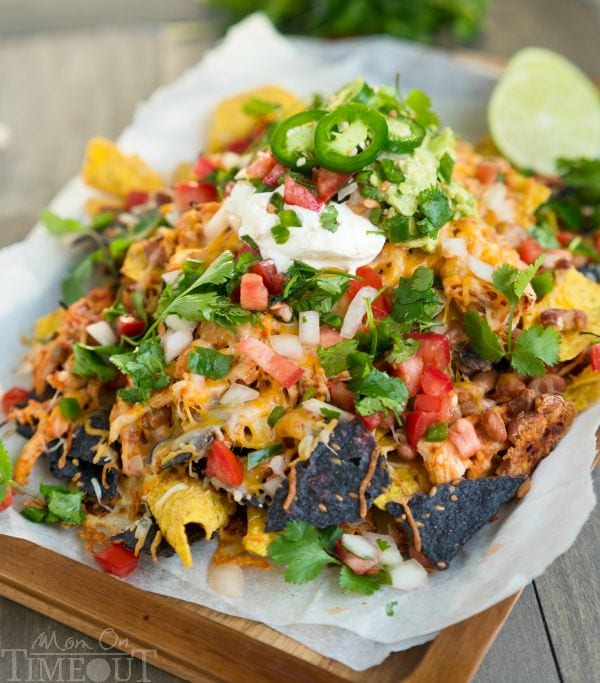 Some of my favorites that you HAVE to try…
Chicken Bakes. Just like the ones you eat at Costco…but better. And so easy too!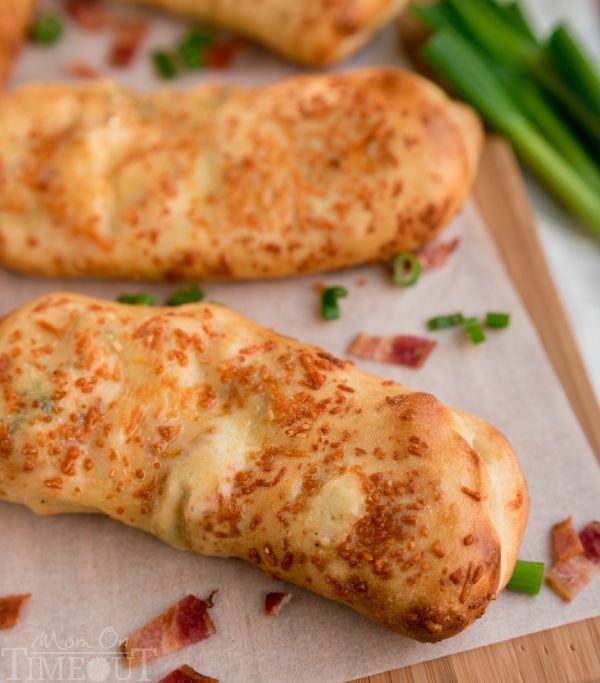 Chicken Cordon Blue Pull Apart Sandwiches. Um, can you say football food??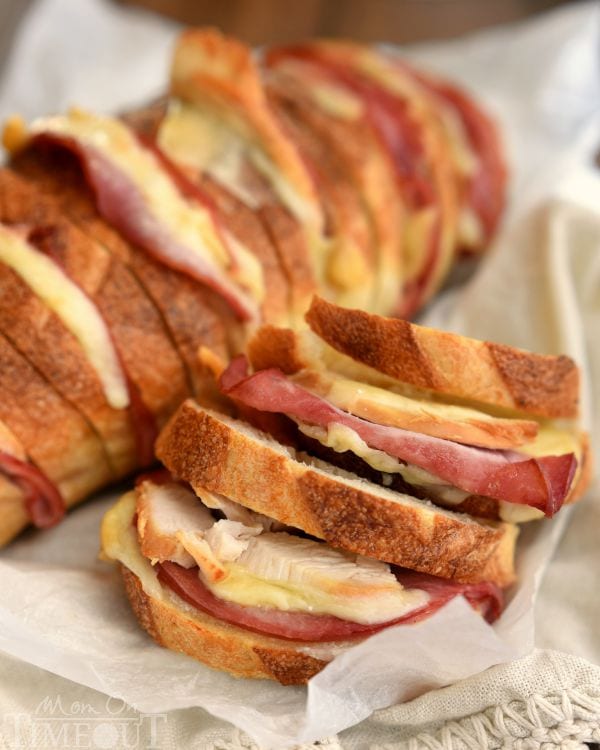 Slow Cooker Chicken and Spinach Lasagna Rolls. These are pretty darn phenomenal and don't forget – I have an entire chapter devoted to slow cooker recipes!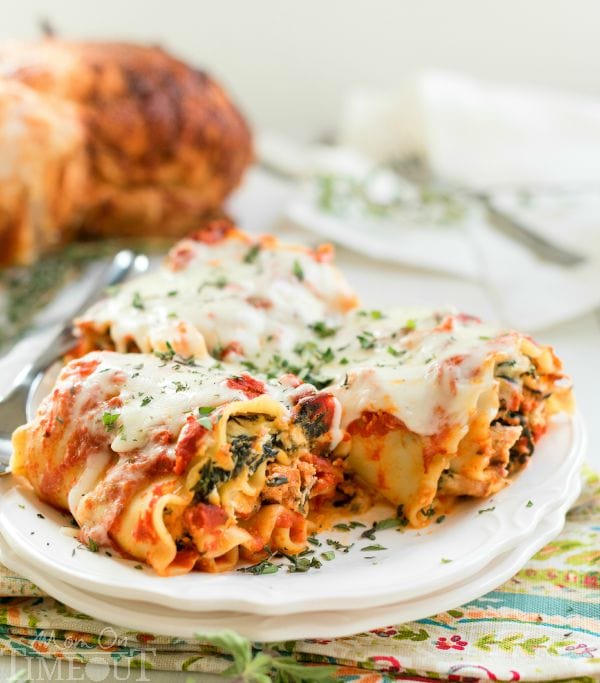 Stay tuned for some awesome giveaways and promotions. I am so incredibly proud of this book and I am excited to share it with all of you! If you have any questions or comments you can email me at trish@momontimeout.com.
Let me know in the comments below if you've preordered my book or are least thinking about it so I can thank you! Time for #100ChickenRecipes!
Thank you for your support!!