The BEST Homemade Apple Pie Filling is a must have recipe for the holiday season! Perfect for pies, cobblers, strudels, and more! Tastes SO much better than store bought!
Apple recipes are my FAVORITE! Make sure to try these Caramel Apple Cupcakes and Deep Dish Dutch Apple Pie. Don't forget the Homemade Apple Pie Spice (it's a money saver this time of year!)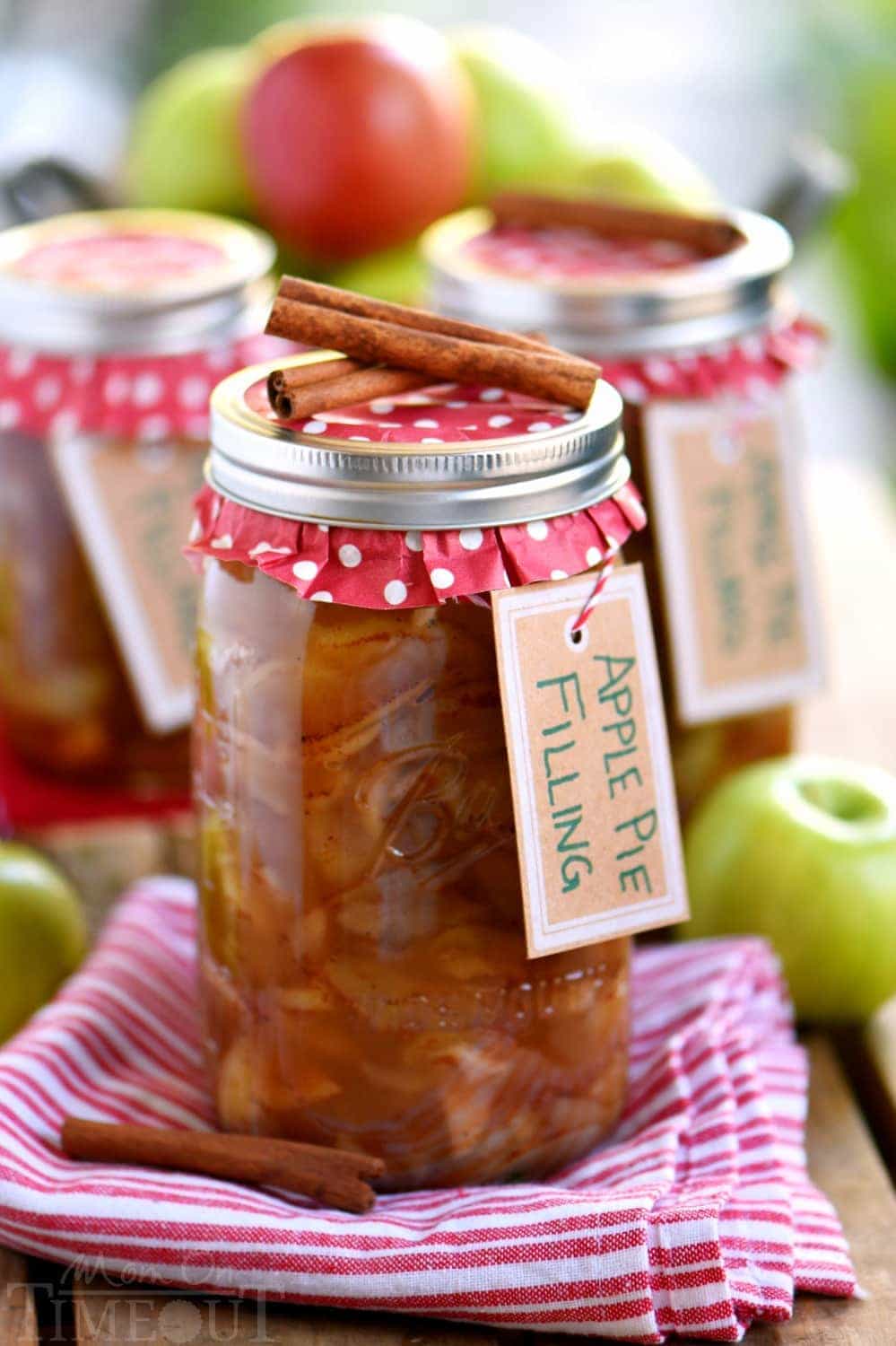 Apple Pie Filling
Hard to believe that summer is coming to an end – so soon! Summer is the greatest season of all for canning. Fruits and vegetables are available in abundance and my garden is in it's prime, showing off all that it has to offer. My Nana was an amazing canner (tomatoes were her specialty) and I just love what canning represents – preserving those fruits and vegetables that we may not have access to year-round and cutting out waste.
I've shared my plum jam recipe before and my homemade pasta sauce with you as well. Today, I'm excited to share one of my favorite canning recipes for homemade apple pie filling. One of our apple trees is an early bloomer resulting in lots of ripe apples ready to go in early July. By the end of July, the apple season is over – at least for that tree 😉
The tree is always laden with apples, producing much more than we can eat. Homemade apple pie filling is the obvious answer! Making pie filling ahead of time as we approach the fall season ensures that I have what I need on hand throughout the holiday season. Apple pies are something we enjoy A LOT and make in abundance. Having the BEST homemade apple pie filling on hand makes my life so much easier!
Make sure to refer to these helpful tips from Ace Hardware before you get started: If You Can Boil Water, You Can – CAN!
How to Make the BEST Apple Pie Filling
Peel, core, and slice apples. It's a lot. Use one of these great tools to make this process go by quickly.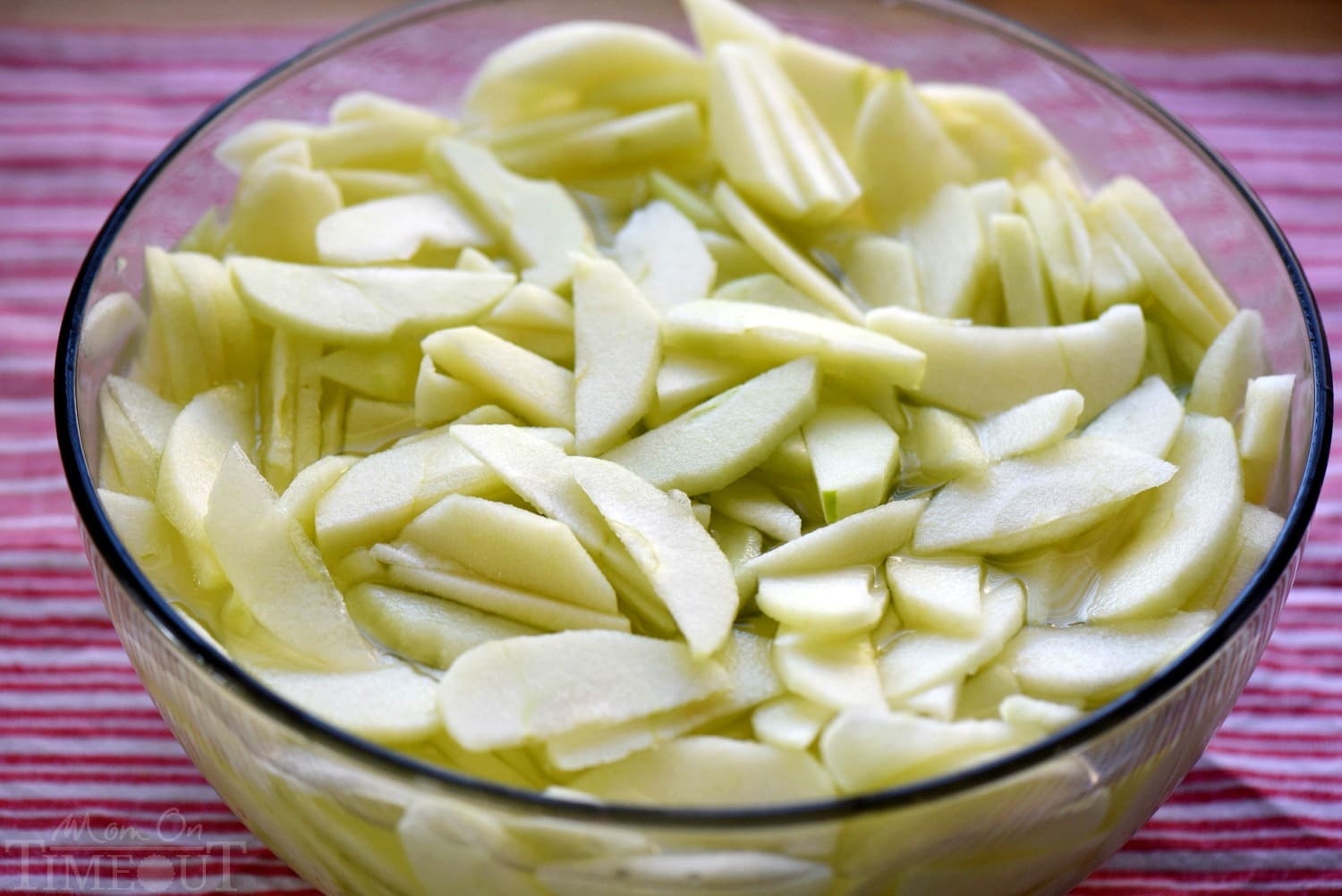 Now it's time to cook the apples. You are going to want to use the largest stock pot that you have available. It's going to seem like a crazy amount of apples, but bit by bit they cook down and look like this: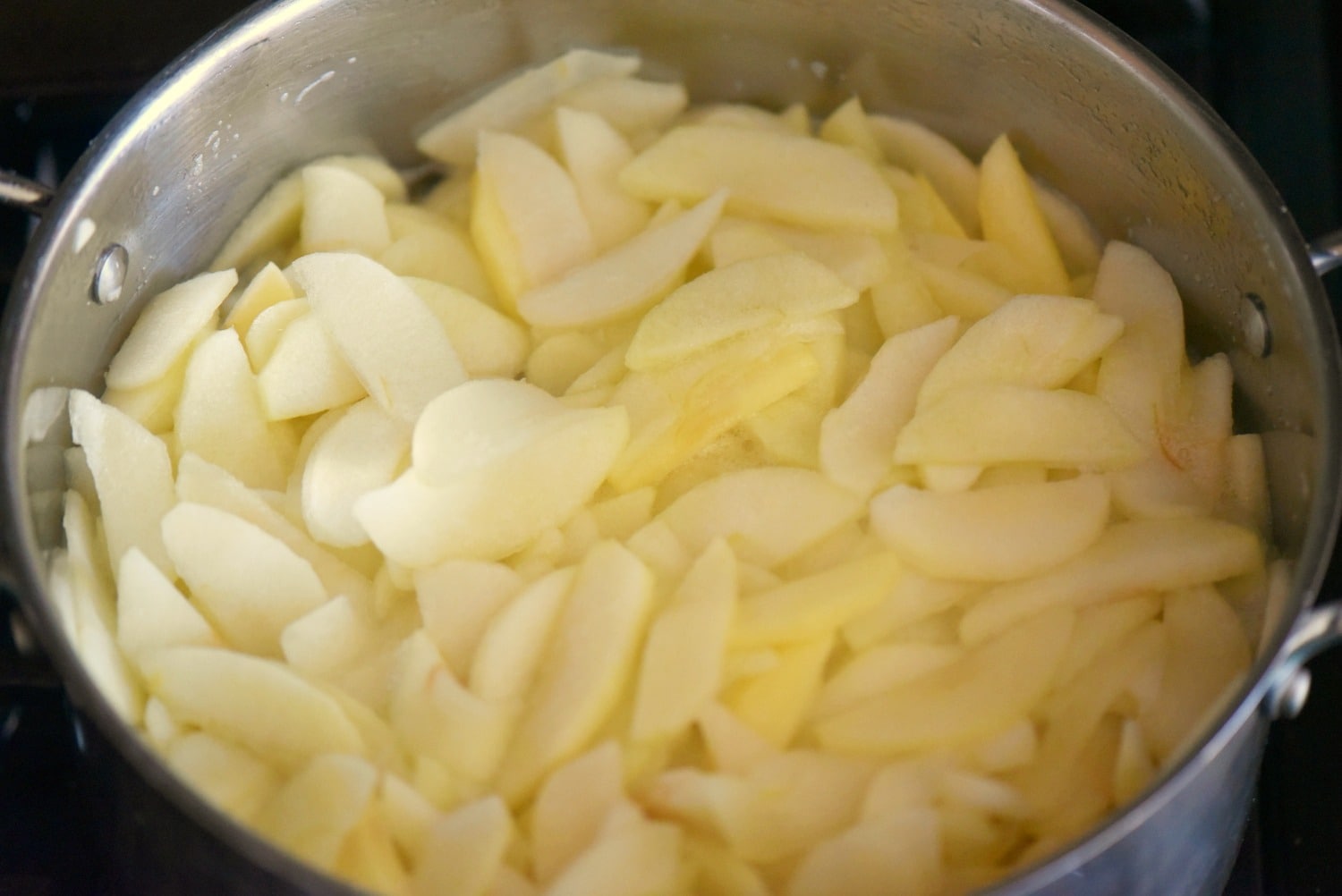 The fruit is brought to a boil and then simmers for just 5 minutes. Next it's time to stir in the spices and lemon juice. To make things easy, I used my homemade apple pie spice. (If you're not a fan of clove, I give measurements for using just cinnamon and nutmeg as well.)
The apples and juice are then ladled into hot jars (the jars are heating up in the canner while the apples are cooking)…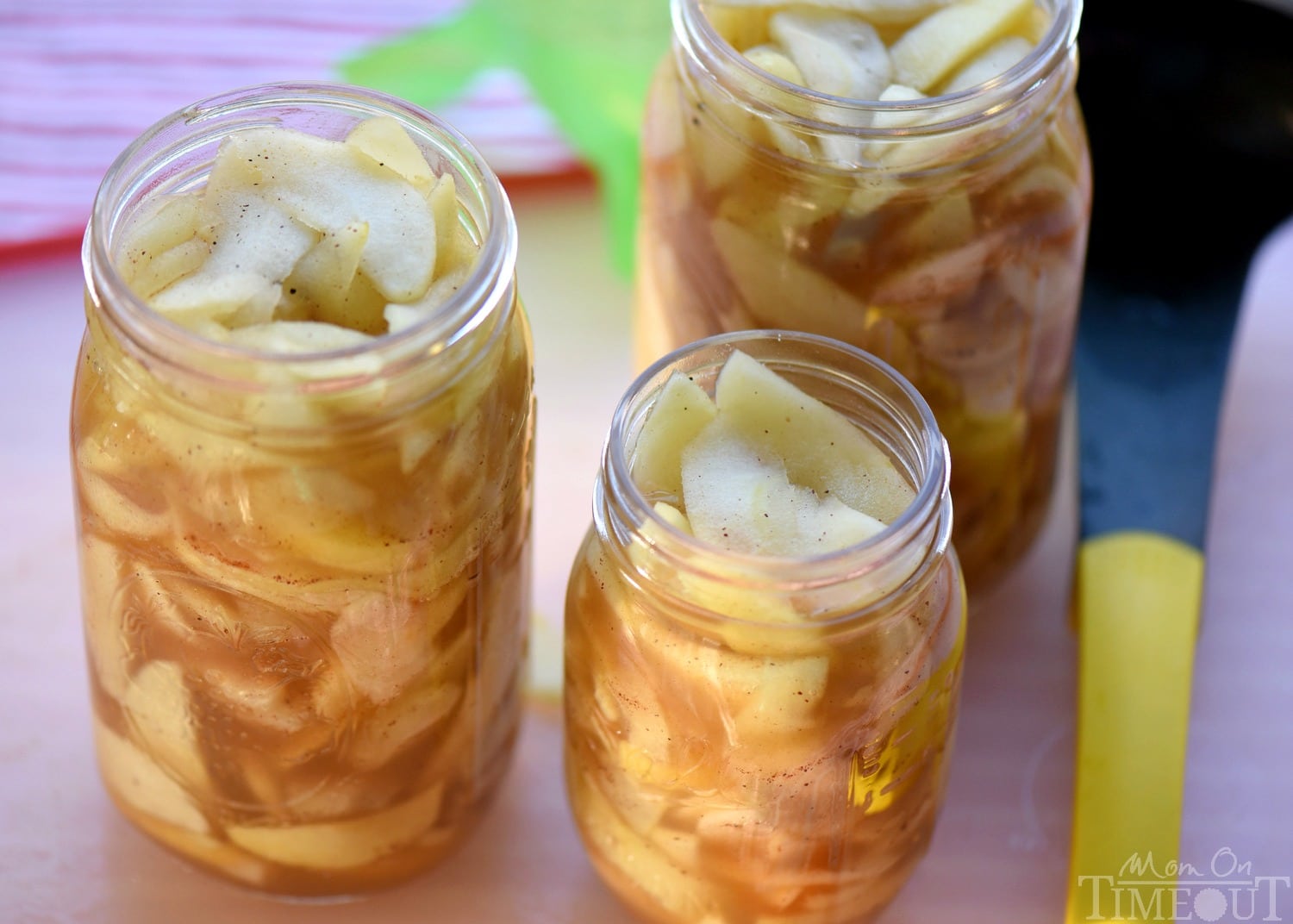 Once the lids are put on and the bands tightened, off to the canner they go. I am in LOVE with my Ball Electric Water Bath Canner – it's seriously amazing!
The jars are processed for 30 minutes and then…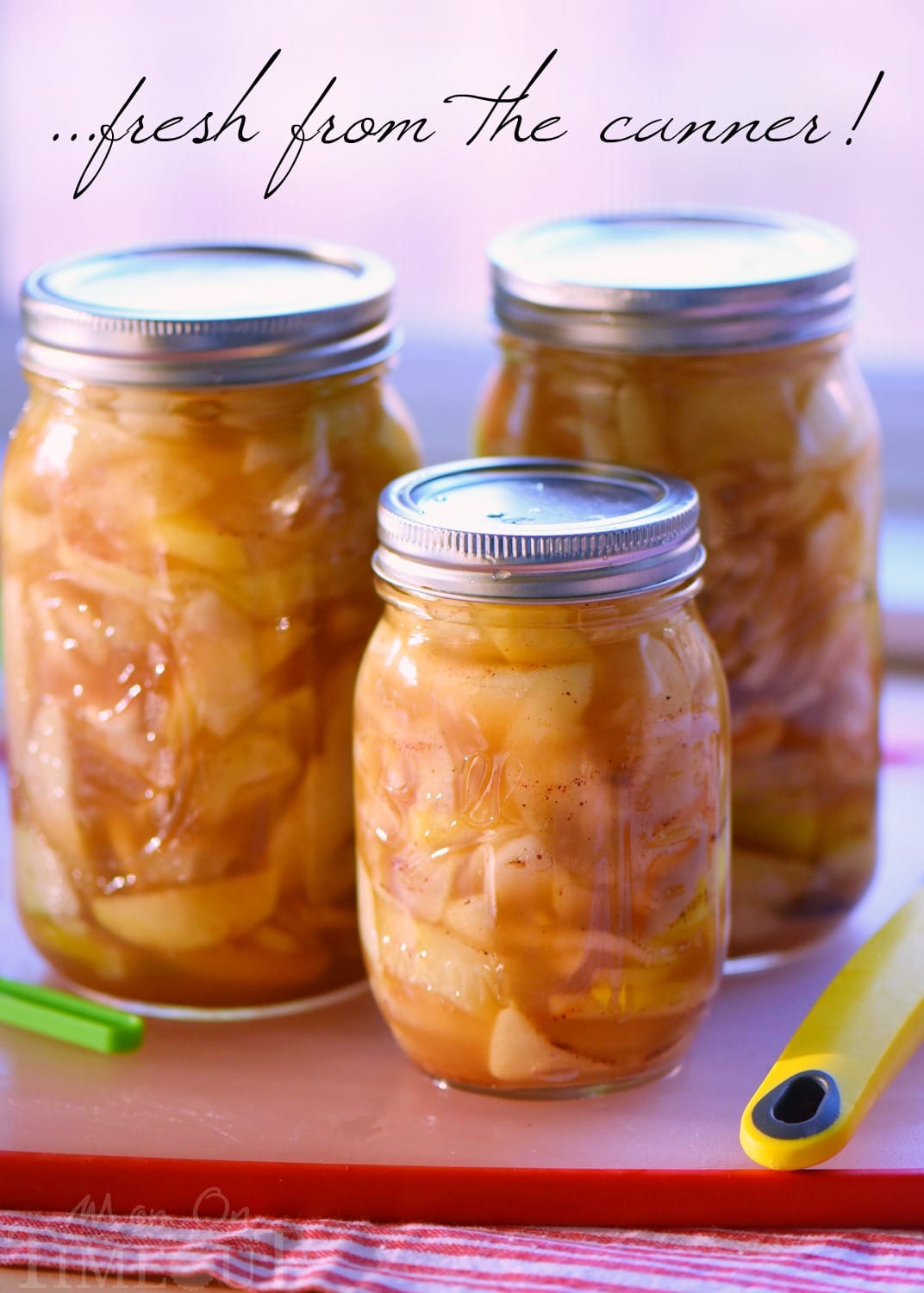 That's it! The jars sit out overnight and then off to the pantry they go! Jars of the apple pie filling make excellent gifts! I used a cupcake liner, some twine, and a label to add a little pizazz. When this filling is made into an apple pie…whoah! My husband and kids both agree that this is the BEST APPLE PIE around!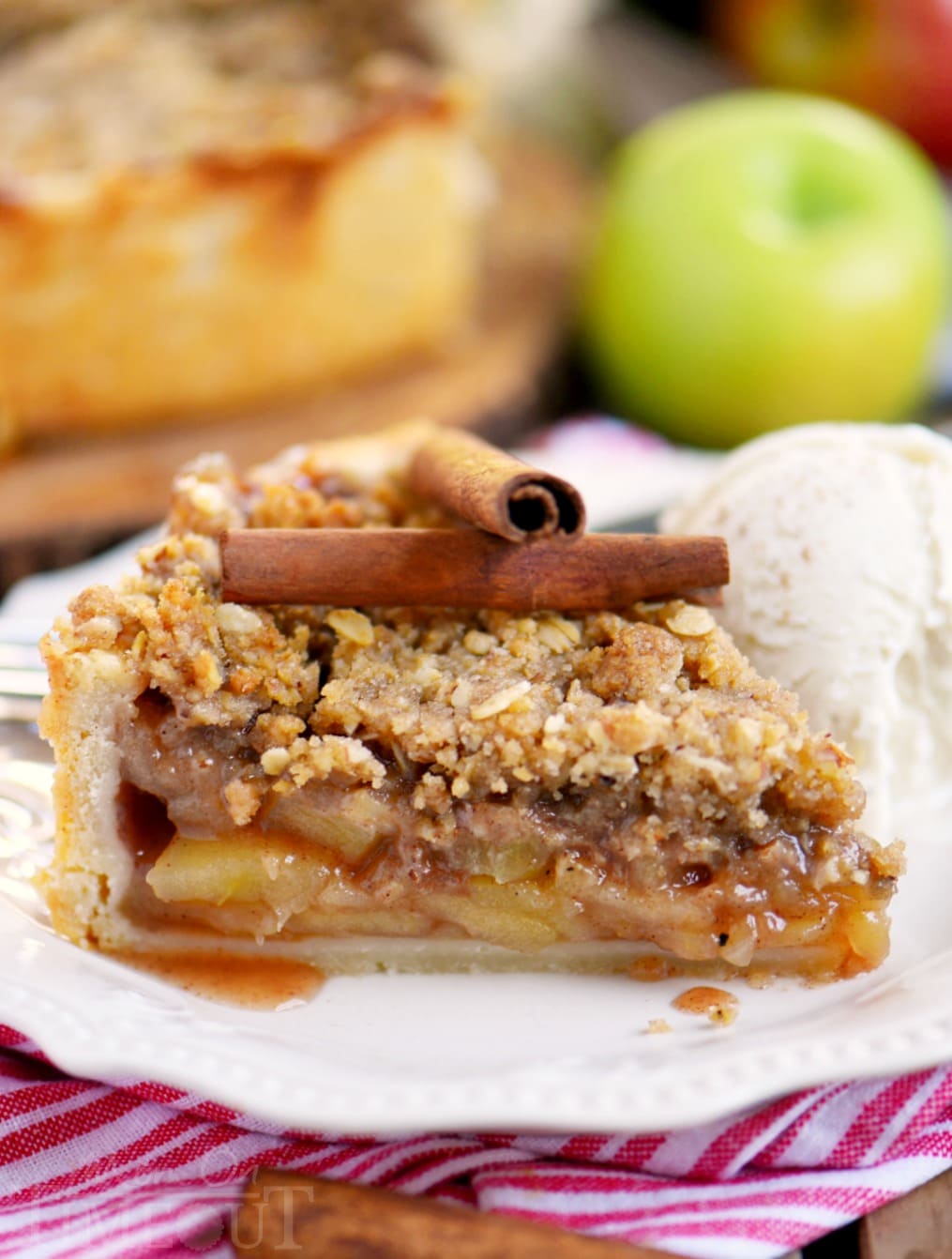 Tips for the Best Homemade Apple Pie Filling
Use the right tools for the job. I think canning can be overwhelming the first, oh, ONE HUNDRED times you do it. But, if you have the right tools, canning can be fun and oh so rewarding. I've included lots of links to the tools I use in this post to help you out. This is also a great recipe to start with because it really is very simple.
Read through the directions TWICE. Pull out all your tools and equipment before you get started. This will make the process more streamlined and easy to follow once you get going.
I use my homemade apple pie spice to season this apple pie filling. Please, feel free to use your own blend of spices to get the flavor you want. Adding more or less of the apple pie spice is also okay.
Using different varieties of apples can produce better flavor. I aim to have at least two varieties when I make the filling.
This recipe is very, very simple and I've provided what I hope to be detailed instructions on the canning process (which is easier than you might think!) but if this is your first time canning I highly recommend that you take a look at one or both of these Ball Canning Books:  The All New Ball Book Of Canning And Preserving: Over 350 of the Best Canned, Jammed, Pickled, and Preserved Recipes and/or the Ball Complete Book of Home Preserving.
How To Make Apple Pie Filling
The BEST Homemade Apple Pie Filling
The BEST Homemade Apple Pie Filling! Perfect for pies, cobblers, strudels, and more! Keep on hand for an easy holiday season! Makes a lovely gift too!
Ingredients
6

lbs

apples peeled

cored, sliced (about 18 cups)

1 1/2

cups

granulated sugar

6

tbsp

lemon juice

3

tbsp

Apple Pie Spice

or 2 1/2 Tbsp cinnamon + 1 tsp ground nutmeg
Pie Assembly
3

tbsp

cornstarch

pinch

of salt
Instructions
Fill your canner or stockpot halfway with water. Add cleaned jars to the water, filling the jars with water to make sure they don't float. Heat water almost to a simmer.

The jars need to be hot when they are filled so just keep them in the hot water until they are needed.

Combine apples and sugar in the largest stock pot you have available.

Bring mixture to a boil over medium-high heat, stirring occasionally.

Reduce heat to medium and simmer for 5 minutes, uncovered, stirring frequently.

Remove from heat and stir in lemon juice and spices.

Using a funnel, fill the hot jars one a time. The jar and the apples will be hot so be careful.

Measure 1/2 - inch headspace (the space between the food and the top of the jar).

Remove any air bubbles by sliding a spatula between the jar and the apples. A bubble remover also works great.

Use a damp paper towel to clean the rim and threads of each jar.

Place the lid on the jar. Add the band and tighten.

Use a jar lifter to place each jar into the canner.

Water should cover the jars by one to two inches.

Place lid on the canner (or stockpot) and bring water to a full rolling boil.

Once at a full boil, set timer for 30 minutes.

Once the processing is finished, remove the lid and turn off the heat. Let the jars rest for 5 minutes before using a jar lifter to remove jars.

Place jars on a towel and let rest, undisturbed for 12 to 24 hours. Do not touch the lids or bands.

Check lids to make sure that they sealed properly. The center of the lid should not move up and down when pressed and the lid should not come off easily when you try to pull it off with your fingers.

Finally, remove the bands, add labels, and store in a cool, dry place. The apple pie filling is good for up to 1 year.
Pie Assembly
When you are ready to make a pie, drain about 1/3 to 1/2 cup of liquid from the filling into a large bowl. Whisk in corn starch and salt until nice and smooth. Add remaining apple pie filling to the bowl and and stir gently to combine.

Make pie according to directions.
Nutrition
Calories:
228
kcal
|
Carbohydrates:
59
g
|
Sodium:
3
mg
|
Potassium:
259
mg
|
Fiber:
5
g
|
Sugar:
48
g
|
Vitamin A:
120
IU
|
Vitamin C:
13.7
mg
|
Calcium:
23
mg
|
Iron:
0.5
mg
Originally published August 27, 2016

More of my favorite apple recipes: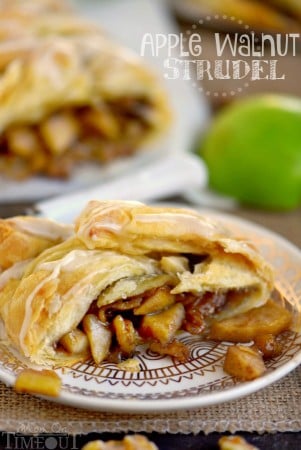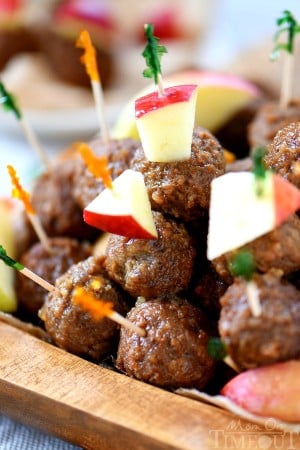 Slow Cooker Apple Cider Maple Meatballs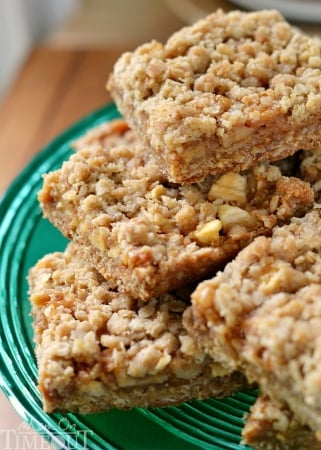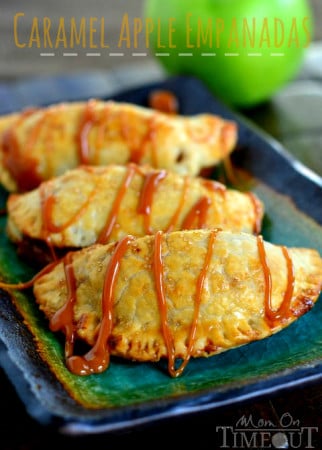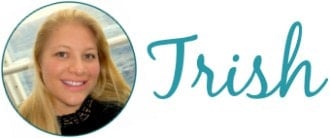 For all caramel recipes, go HERE.
For all dessert recipes, go HERE.
Sign up to get emails when I post new recipes!
For even more great ideas follow me on Facebook – Pinterest – Instagram – Twitter – Bloglovin'.
Have a great day!
Disclosure: Ace Hardware has provided me with the products used within this project. I was compensated for this blog post. All opinions are my own and do not necessarily reflect those of Ace Hardware. Thank you for supporting the brands that make Mom On Timeout possible!