This Best Ever Broccoli Salad recipe is bursting with flavor! Packed full of broccoli, bacon, grapes, almonds and more – every bite is delicious! The perfect addition to any BBQ, party, or potluck! I could eat this by itself for lunch but love serving it with the grilled chicken made with the Best Chicken Marinade and Ambrosia Salad!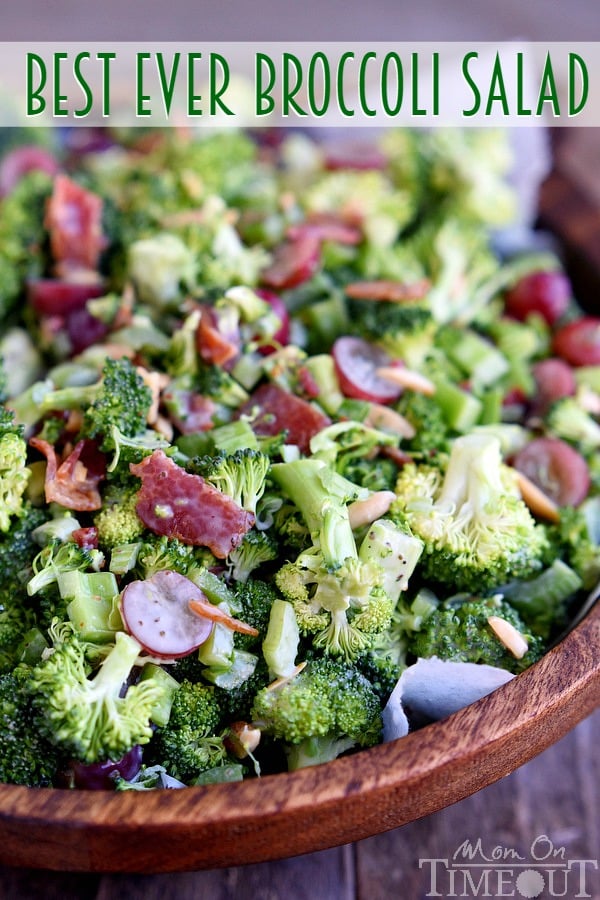 Best Broccoli Salad
I don't know why it's taken me so long to share my mom's broccoli salad recipe here but the day has FINALLY come. We went over to our friend's house this weekend for a barbecue and I was asked to bring dessert and a salad.
I immediately thought of this one. It's always such a big hit and my mom brought this to almost every family gathering. It was requested ALL THE TIME. It's our favorite side dish when making my super popular chicken made with the best chicken marinade recipe ever. A slice of my Best Key Lime Pie for dessert and I'm one happy girl.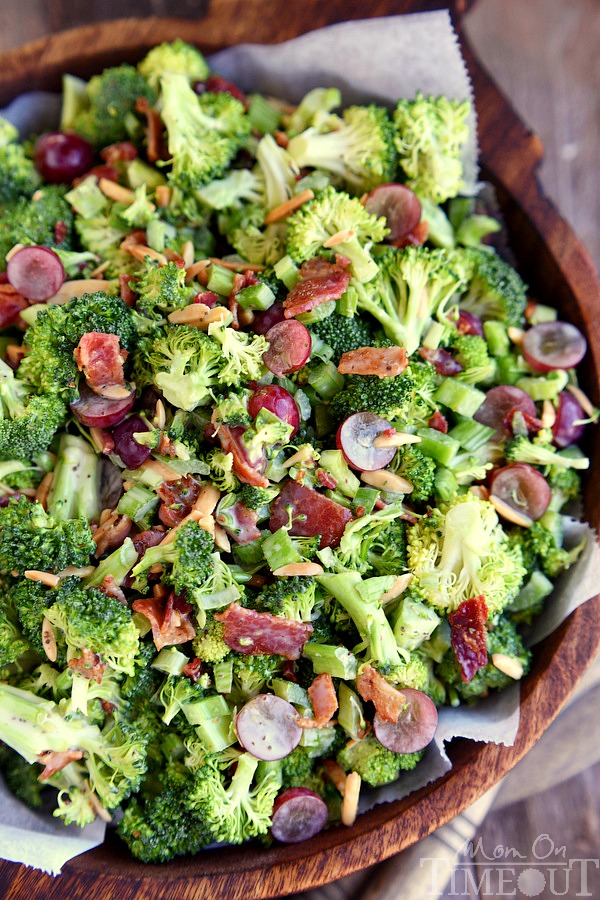 Now, I have had SO many different types of broccoli salads over the years but this one is BY FAR my favorite. And don't think it's because I'm biased because it's my mom's 🙂 It is by far the best broccoli recipe that I make and it's the most frequently requested by friends and family.
What Makes This So Special?
There are several key components that make this salad special:
First, the fresh seedless grapes. I've heard this salad referred to as a broccoli grape salad because it's such a unique twist on this classic recipe. The grapes provide a pop of sweetness and juiciness to the salad that other salads made with dried fruit just can't compare with.  The grapes are sliced in half and scattered throughout the salad so that every bite is accompanied with a pop of freshness.
Second, it's the toasted slivered almonds that do it for me every time. I love the nutty, crunchiness the almonds add to the salad and I try to get one in every bite.Truth time: My most vivid memories of this salad stem from the fact that my mom would burn at least one batch of the almonds while toasting them. I can remember hearing her shouting from the kitchen "Shoot!" and in another batch would go.Word to the wise: DO NOT LEAVE THE KITCHEN WHILE TOASTING ALMONDS. They will burn.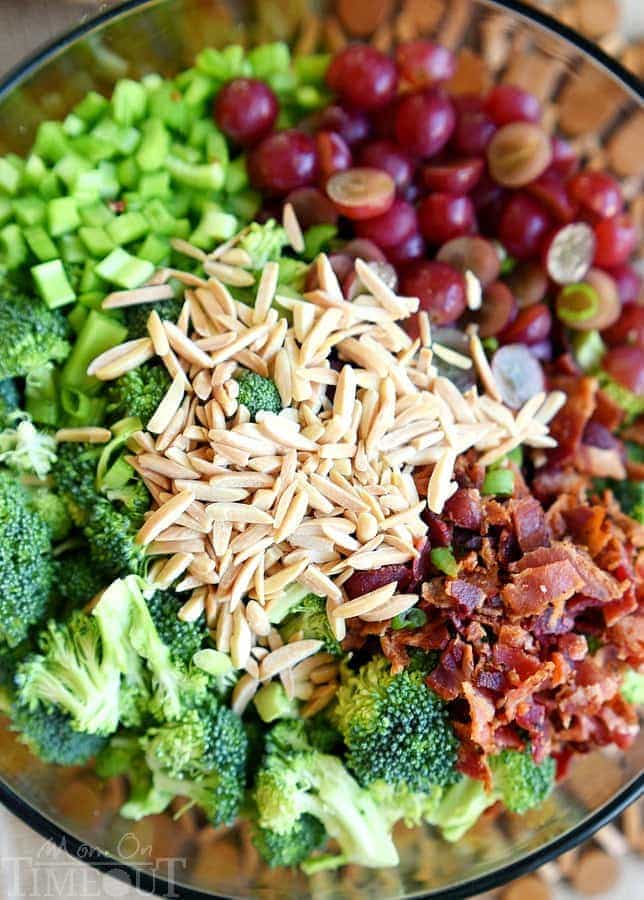 Third. BACON. Bacon, bacon, and more bacon. I think it's the bacon that converted my husband because for some reason "Broccoli Salad" didn't sound that appealing to him all on it's own. But then he found out about the bacon. Sold.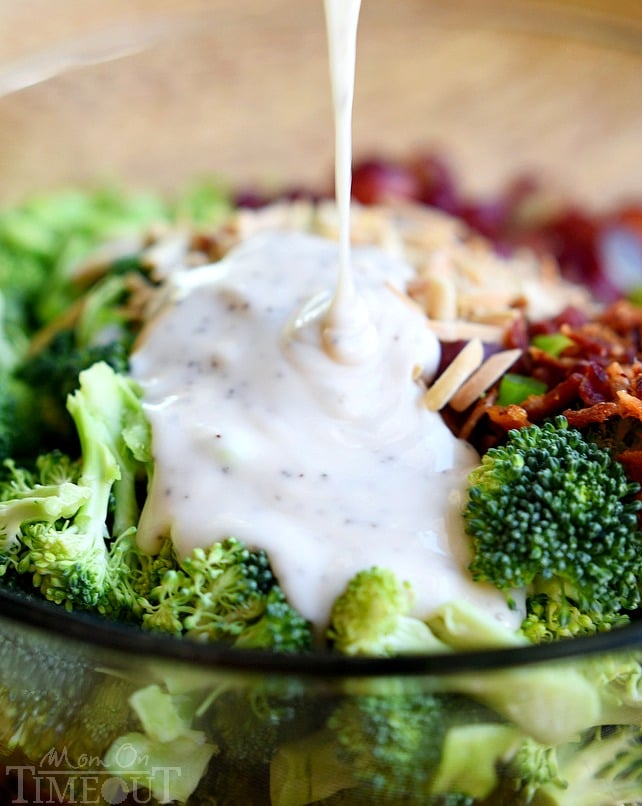 Broccoli Salad Dressing
The sweet dressing is poured over all this awesomeness and everything is tossed together. The dressing is super easy to make:
mayo
sugar
red wine vinegar
celery seeds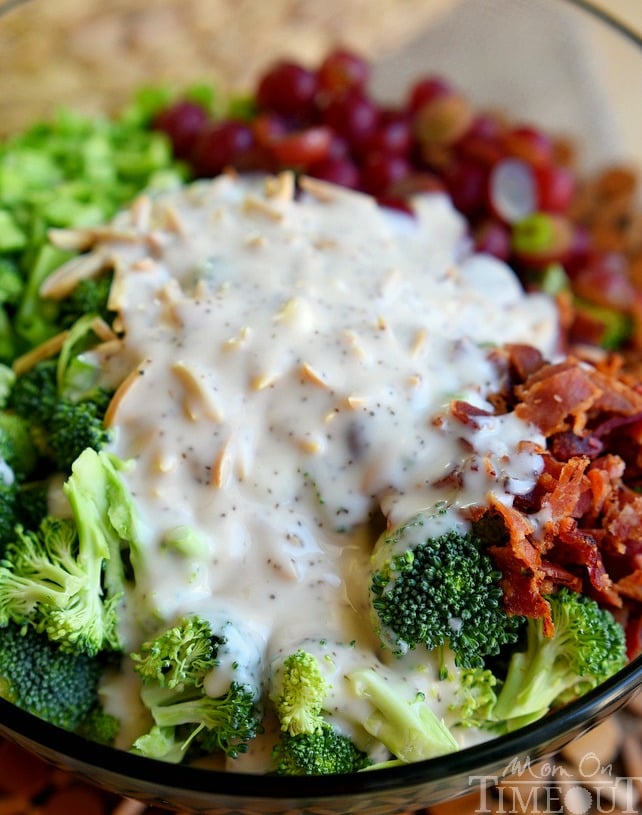 There is a  pretty amazing fragrance that starts in right about now that generates a lot of interest. My mom used to bring the dressing separate from the salad and toss it together at the last minute. I would totally do that if I ever was that prepared and thought of it. But honestly, it's perfect either way.
Tips for the Best Broccoli Salad
Don't forget to toast the slivered almonds before adding to the broccoli salad. Watch them carefully when toasting, they burn easily!
The salad can be made in advance. Just prep the dressing separately and toss together when ready to serve.
Make sure the broccoli pieces are bite-sized – keeping kids in mind as well.
You can't go wrong with more bacon. Feel free to add in more if you want.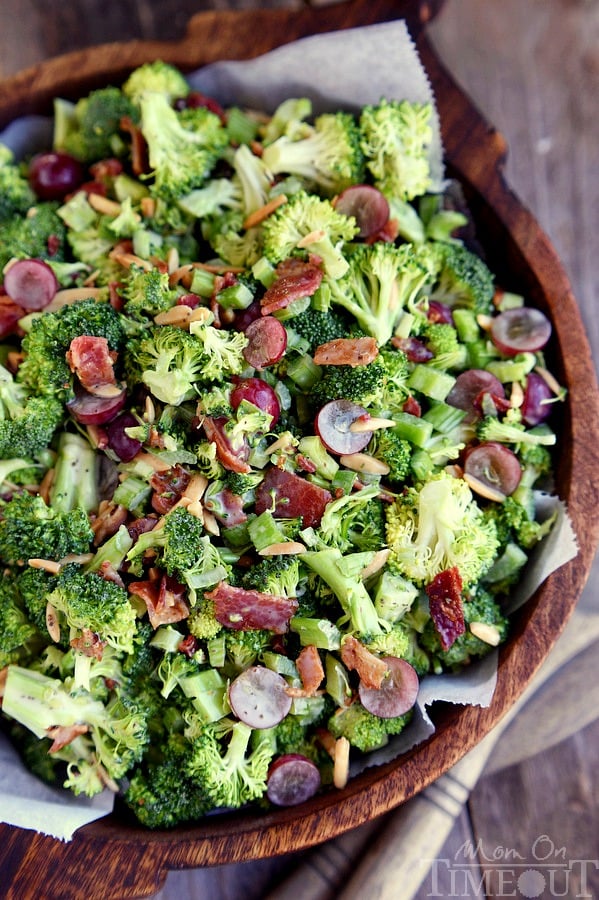 This salad is perfect year-round but is especially well-received at summer gatherings, picnics, potlucks, barbecues and more. But it's also a staple for us during the holidays. What can I say? We just LOVE this broccoli salad!
If you love broccoli salad, I urge you to give this one a try! I know you'll love it just as much as I do!
More Great Salads To Try
How To Make Broccoli Salad
Best Ever Broccoli Salad
Don't believe me? Just try it! This Best Ever Broccoli Salad recipe is bursting with flavor! Packed full of broccoli, bacon, grapes, almonds and more - every bite is delicious!
Ingredients
1

cup

light mayonnaise

1/3

cup

sugar

2

tbsp

red wine vinegar

1

tsp

celery seed

2

heads of broccoli broken down into small florets

3/4

lb

bacon

cooked and chopped into small pieces

1/2

cup

toasted slivered almonds

2

green onions

thinly sliced

1

cup

chopped celery

1 1/2

cups

red seedless grapes

halved
Instructions
Whisk together mayonnaise, sugar, red wine vinegar, and celery seed in a small bowl. Place in refrigerator for at least 30 minutes.

Combine broccoli, bacon, toasted almonds, green onions, celery and grapes in a large serving dish.

(To toast almonds, place on a large baking sheet and bake at 350F for 3-5 minutes stirring in between. Do not walk away! They will burn easily. The almonds are toasted when they turn light brown.)

Toss the dressing with the rest of the salad ingredients and stir.

Dressing can be added at the last minute if desired.
Nutrition
Calories:
260
kcal
|
Carbohydrates:
19
g
|
Protein:
7
g
|
Fat:
18
g
|
Saturated Fat:
4
g
|
Cholesterol:
21
mg
|
Sodium:
368
mg
|
Potassium:
477
mg
|
Fiber:
3
g
|
Sugar:
11
g
|
Vitamin A:
725
IU
|
Vitamin C:
91.7
mg
|
Calcium:
72
mg
|
Iron:
1.2
mg
Originally published July 14, 2015.

 More salads!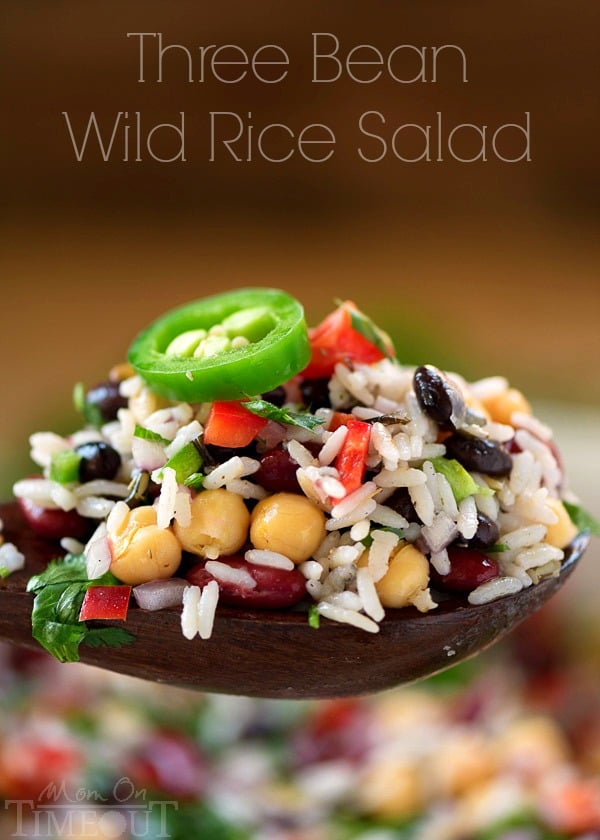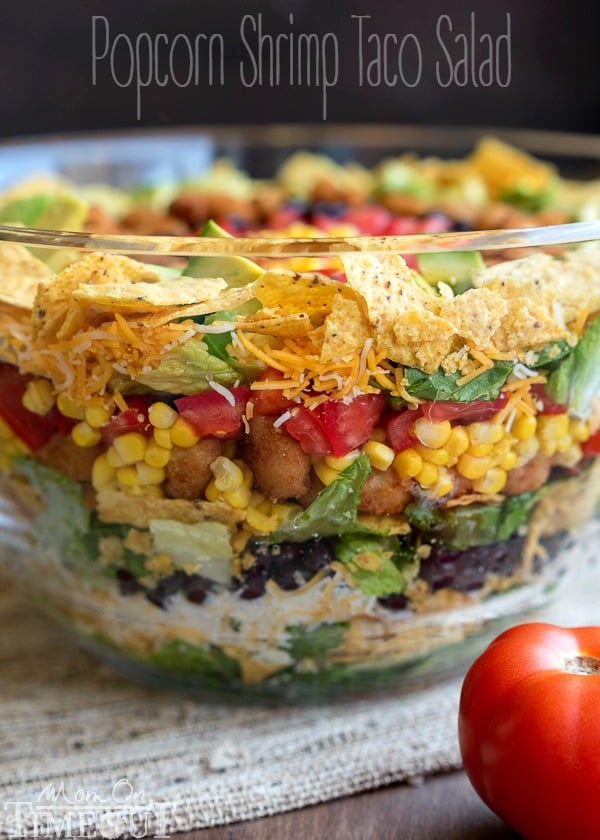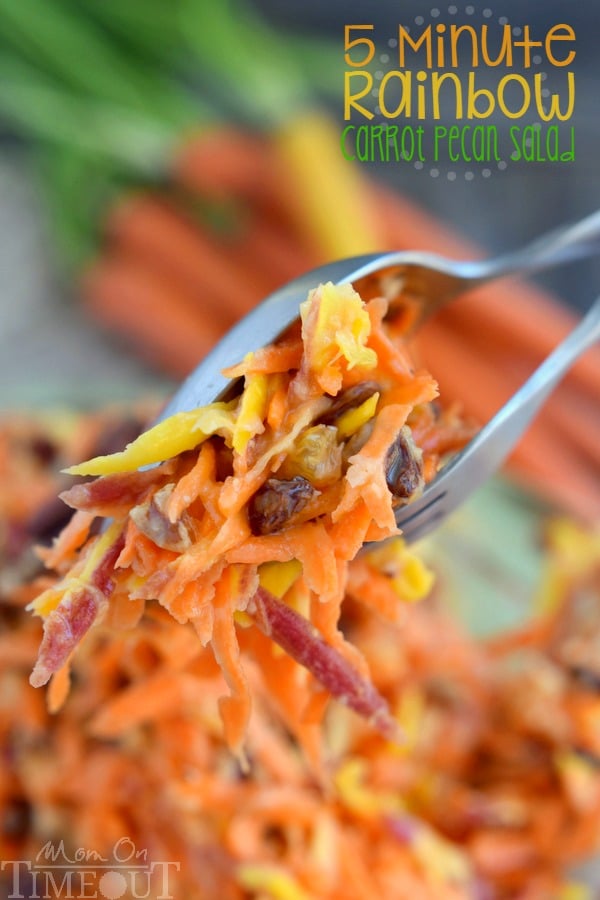 5 Minute Rainbow Carrot Pecan Salad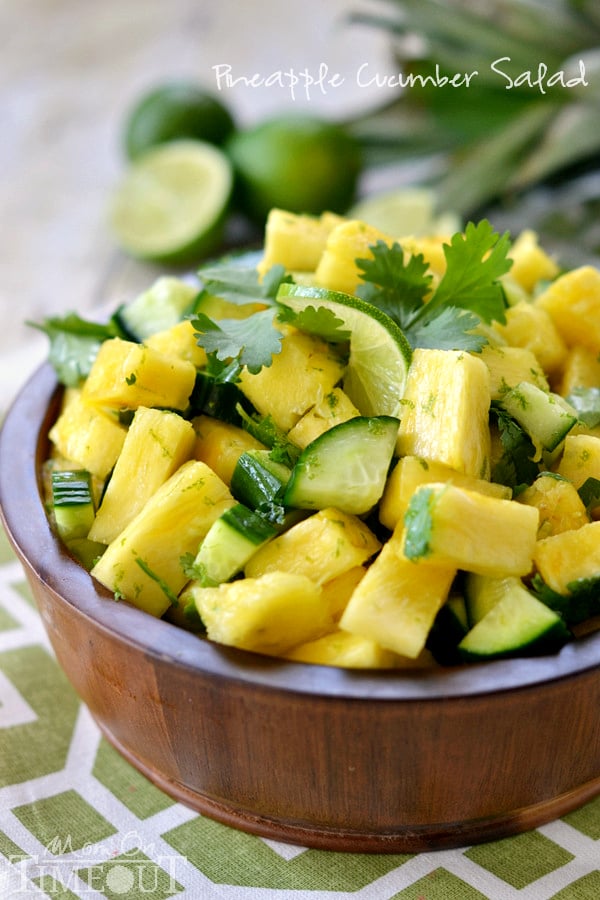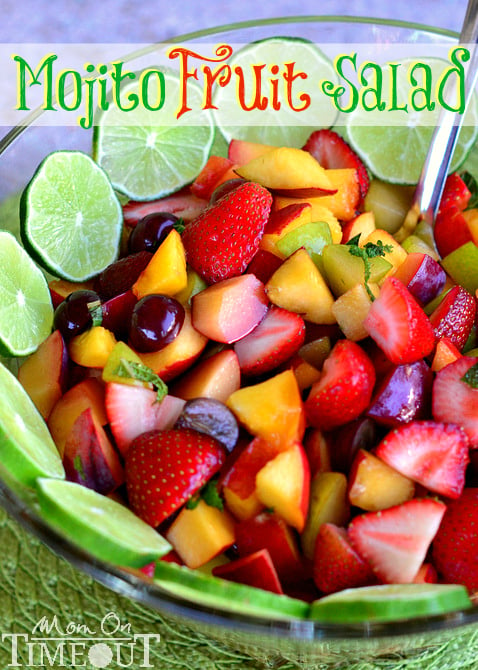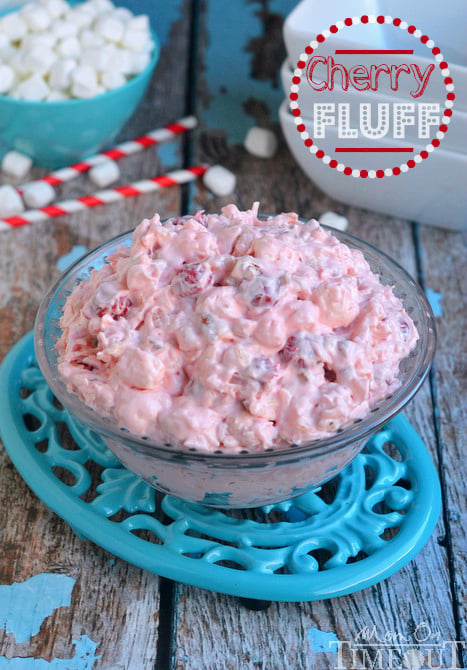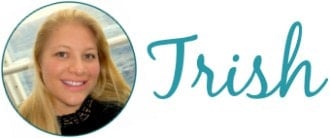 For all bacon recipes, go HERE.
For all sides, salads, and appetizer recipes, go HERE.
Sign up to get emails when I post new recipes!
For even more great ideas follow me on Facebook – Pinterest – Instagram – Twitter – Bloglovin'.
Have a great day!