Practically Perfect Pineapple Punch is totally refreshing on a hot summer day!  Cocktail or punch – it's your choice!
There is simply nothing more refreshing during the hot summer months than an ice cold, tasty beverage.   When temperatures start to rise, I start dreaming of cold drinks that will help me through the hot summer days.  I particularly like preparing beverages that can be made once and served to both kids and adults.  Something a lot like this punch.
Practically Perfect Pineapple Punch.
I made up this refreshing treat for Reece's birthday party this weekend.  It was 107 degrees.  Hot people. Very hot.  I knew that we were going to need lots of drinks to keep everyone cool during the party and this punch fit the bill perfectly.
Sweet and cold and just so refreshing – it was the perfect punch to serve on a hot summer's day.
Kids and adults alike were gulping this punch down – it's just that good!  I think the flavor is a little bit surprising and absolutely wonderful.  The base of the tea is Dole pineapple juice and Mighty Leaf Tea.  Basically, you make a lemon-flavored simple syrup, brew the tea, and add the pineapple juice.  Mix it up, chill, and serve over ice.
Now if you are serving this to adults…rum.  A shot of rum turns this fantastically refreshing punch into an out of this world cocktail that everyone will love.  I know I did!
I used Mighty Leaf Vanilla Bean Tea for the punch but any fruit or mint flavored tea would work perfectly with this recipe.  I love the Sunburst Green Tea as well as the Calypso Mango for this recipe – can't go wrong with either of those!  Mighty Leaf Tea wants to give one of you a prize pack that will have you making this fantastic punch up in a jiffy!  For those of you not familiar with Mighty Leaf Tea here is what makes their tea exceptional:
Hand-picked whole leaves, blossoms, herbs, fruits, and spices
Hand crafted artistry of carefully chosen blends
Heady and intoxicating aromas
Flavors and nuances that dance on your palate
Silken to the touch, hand crafted hand-stitched tea pouches.
"Take fresh brewed tea with you wherever you go in your new Takeya glass water bottle. Say goodbye to bottled iced teas. Once you have enjoyed the natural freshness of fruit-infused Mighty Leaf Iced Teas, bottled iced teas will seem wasteful, artificial, too sweet, and high in calories. For the frugal-minded, DIY Mighty Leaf Iced Tea costs about $.37 per 16 oz serving. Compare this to bottled iced tea at $1.50 or more (16 oz)!"
Practically Perfect Pineapple Punch
Ingredients
2 bags of tea
2 cups boiling water
2 lemons, halved and juiced
1 cup sugar
3 cups water
1 tsp vanilla extract
46 oz can Dole Pineapple Juice
sliced lemons and fresh mint for garnish
rum for cocktails if desired
Instructions
Brew tea according to package directions in boiling water.
Place lemon havles (not juice), 3 cups of water and 1 cup of sugar in saucepan. Bring to a simmer. Continue simmering until sugar has dissolved. Remove from heat. Discard lemon halves.
Stir in vanilla extract and lemon juice.
Combine tea, lemon mixture, and pineapple juice in a large pitcher and chill.
Serve over ice.
For cocktails - add 1 oz of rum to each serving.
Garnish with sliced lemons and fresh mint if desired.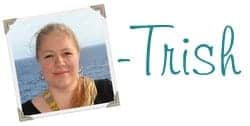 Connect with me!
 Linking up at some of these parties.
Disclosure:  I received product from Mighty Leaf Tea to facilitate this post.  No compensation was received.  All opinion are, as always, 100% my own.