Celebrate Earth Day with this fun Stained Glass Earth craft!
There are so many ways to celebrate Earth Day and I love teaching Reece and Bryce about our wonderful planet. I think this Earth Day craft is a great way to get the kids involved in creating their own Planet Earth and if the continents are a little irregularly shaped – no big deal! You know how I love to make stained glass projects (for more projects go here and here.)  All you need is green and blue tissue paper, wax paper, and glue for this project. You can make these any size you like!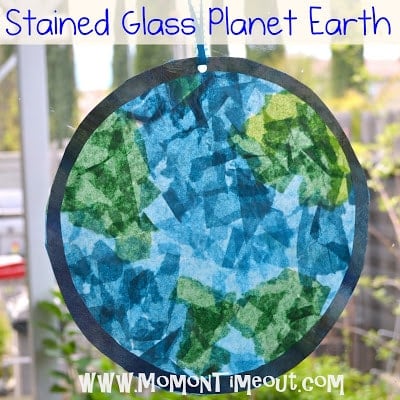 Start having the kids tear the tissue paper into small pieces – the smaller the better! I recycled some tissue paper that had been used in a gift bag (you know you should save that stuff!). I gave them two shades of green and blue to work with.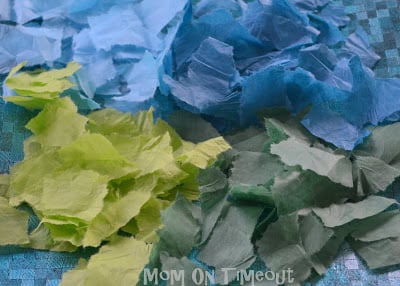 Tear off a piece of wax paper that is double the width that your project will be. Spread glue on one half of the waxed paper. You don't need a lot of glue – just spread it nice and thin.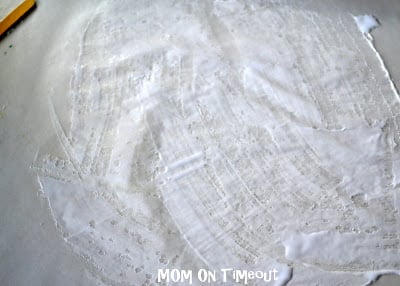 I showed the boys an image of Earth so they could get an idea of what it looked like from space. Now obviously I didn't expect a perfect replica but with some guidance I think it turned out great.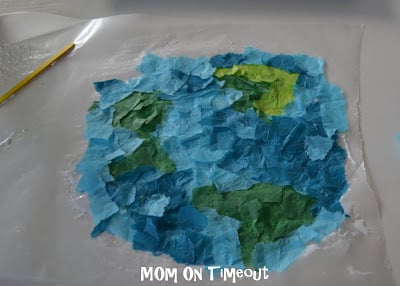 Spread glue on the other half of the wax paper and fold over the top of the tissue paper. Smooth out the surface and allow to dry.
Using a bowl or plate (whatever you have really) cut out a circle from a piece of paper that will be used as Earth's border. Using a slightly smaller circle, cut out the inside leaving yourself with a thin circle.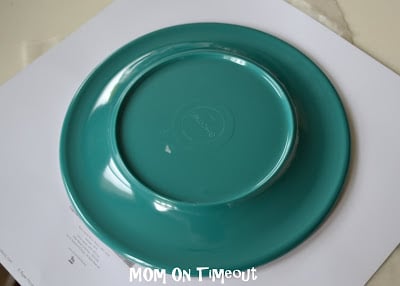 Apply a thin line of glue to the circle and glue it on to  your Stained Glass Earth.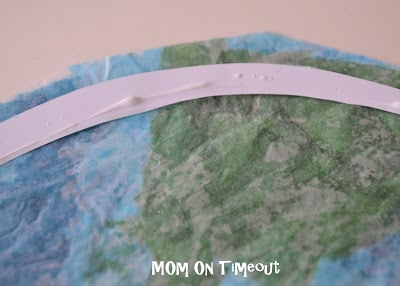 Trim up the edges so it looks nice and neat (well, mostly nice and neat!)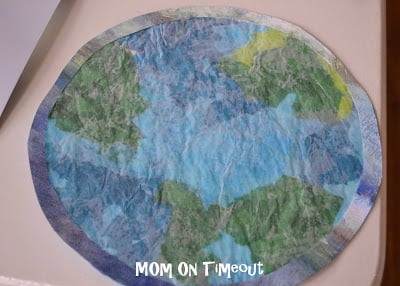 You can punch a hole in it to hang it up or just tape it to a window or door. Let the light shine in and it looks so pretty!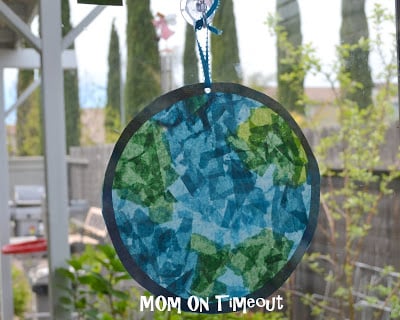 More stained glass projects and Earth Day fun: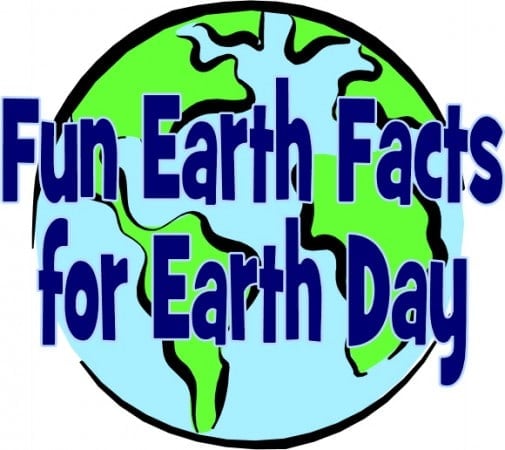 20 Fun Earth Facts for Earth Day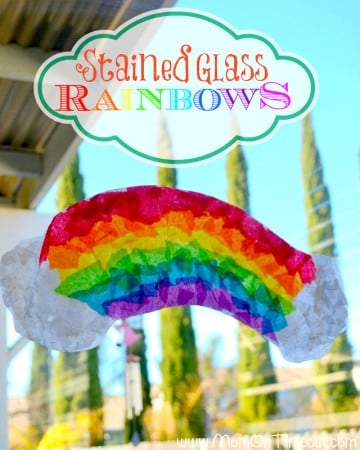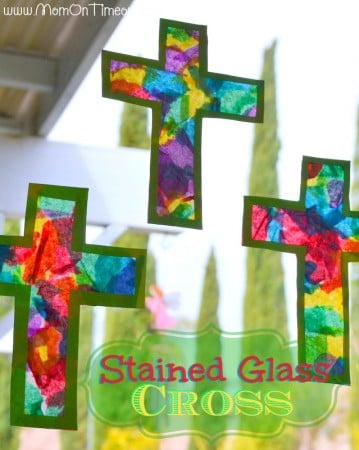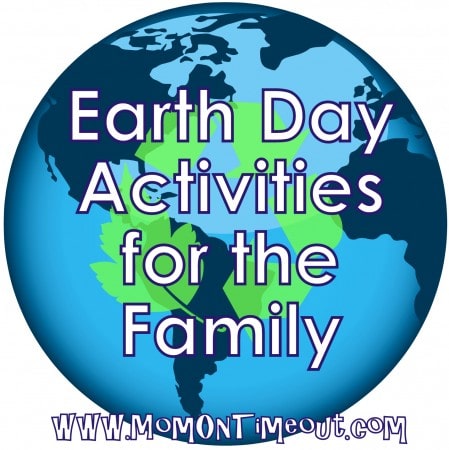 Earth Day Activities for the Family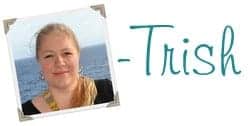 Connect with me!
 Linking up here, Home Stories A2Z, Savvy Southern Style, Serenity Now, and My Repurposed Life.