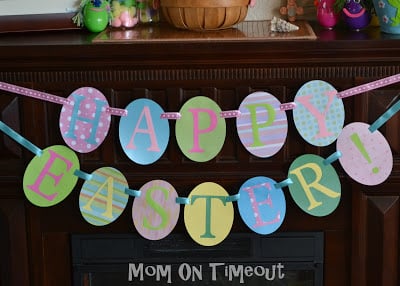 I'm working on decorating for Easter and realized that I needed an Easter banner for our mantel. I decided that to make a little more special I would put the letters onto Easter Eggs and I wanted to make it two-tier. I realized that I had the perfect resource to use – all my scrapbook paper! I look through some of my scrapbook paper and found prints that resembled Easter Eggs and cut them out in ovals. For this banner you will need 12 ovals. If you want the ovals to be egg-shaped you will need to trim one end of the oval. I cut out coordinating paper with the letters I needed for "Happy Easter!" I laid them out and switched up the letters and eggs until I was happy with how it looked.
Next I used Mod Podge to glue the letters to the eggs. Quick and super easy 🙂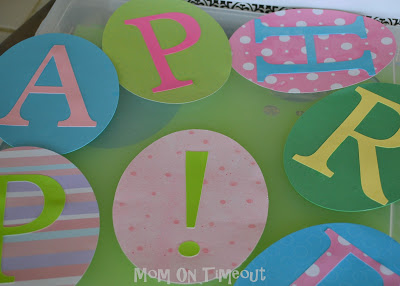 I used a rectangle punch to punch out slots to weave the ribbon through.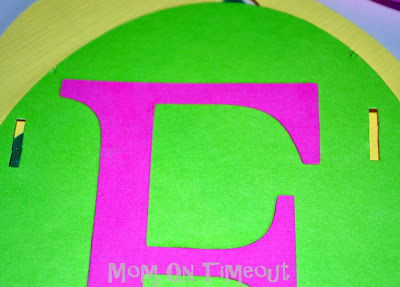 I threaded the ribbon and hung up Happy first to see how it was going to look.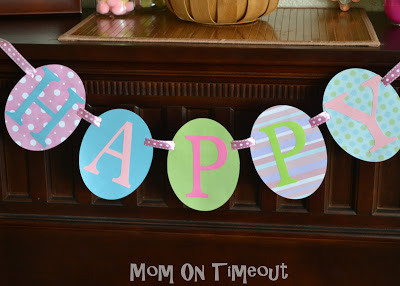 I used a different ribbon for "Easter" because I ran out of the pink polka dot 🙂  I really like how it turned out too!