Sweet and easy Chocolate Football Patties are the PERFECT addition to your game day celebration! Delicious and fun – this game day treat will always be a top pick!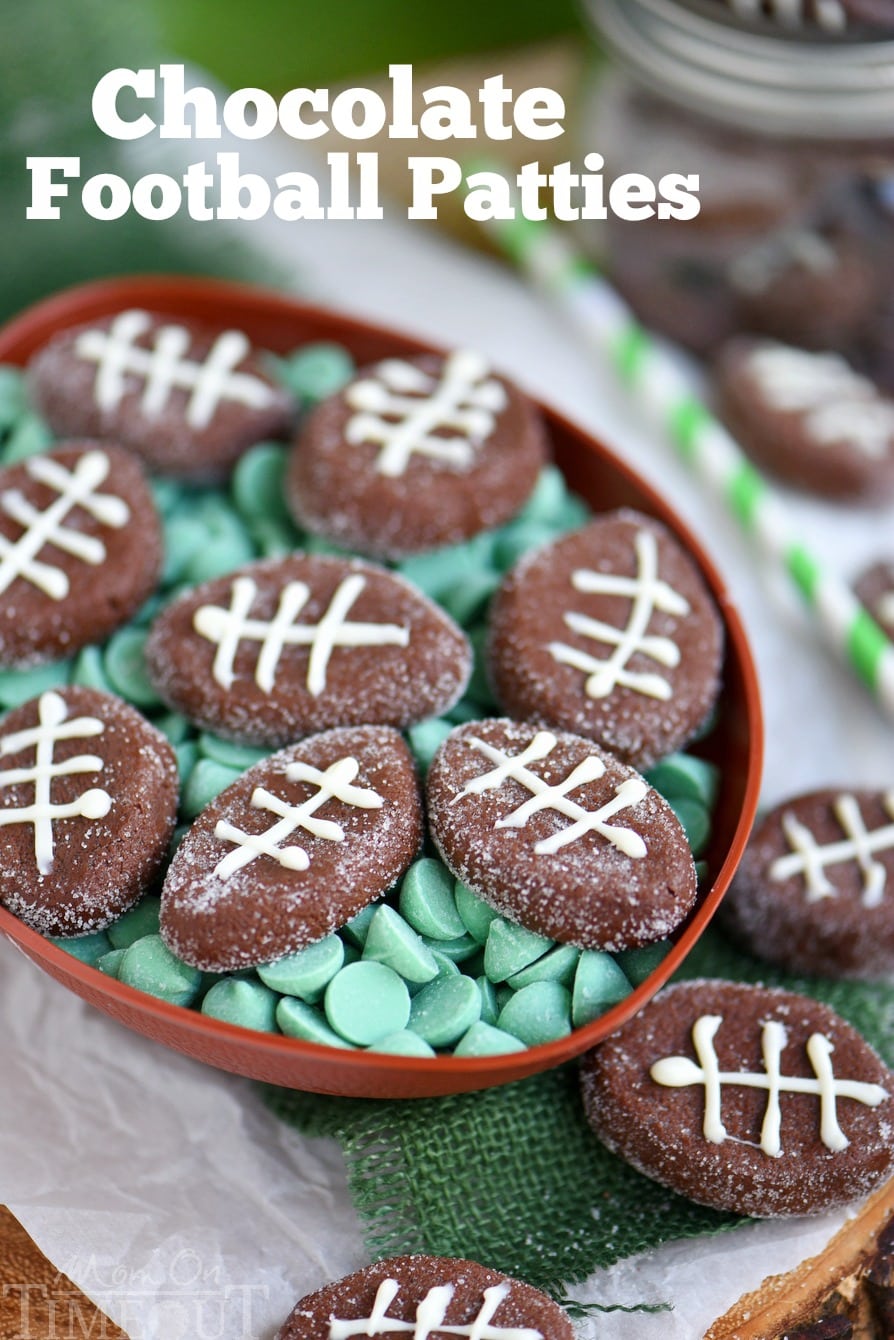 Ha! You totally thought I was going to let the Super Bowl pass by without another football-shaped recipe – didn't you? Not so fast! These little patties have been floating around in my head since October and I finally figured out how to make them come to life…
And then I made a video to show how EASY they really are! Check it out!
So here's the deal, I knew that I wanted brown for these patties because, duh, footballs are brown. I was working on the exact combination of food coloring that would give me the best color and I was so fed up with all of it that I needed a timeout.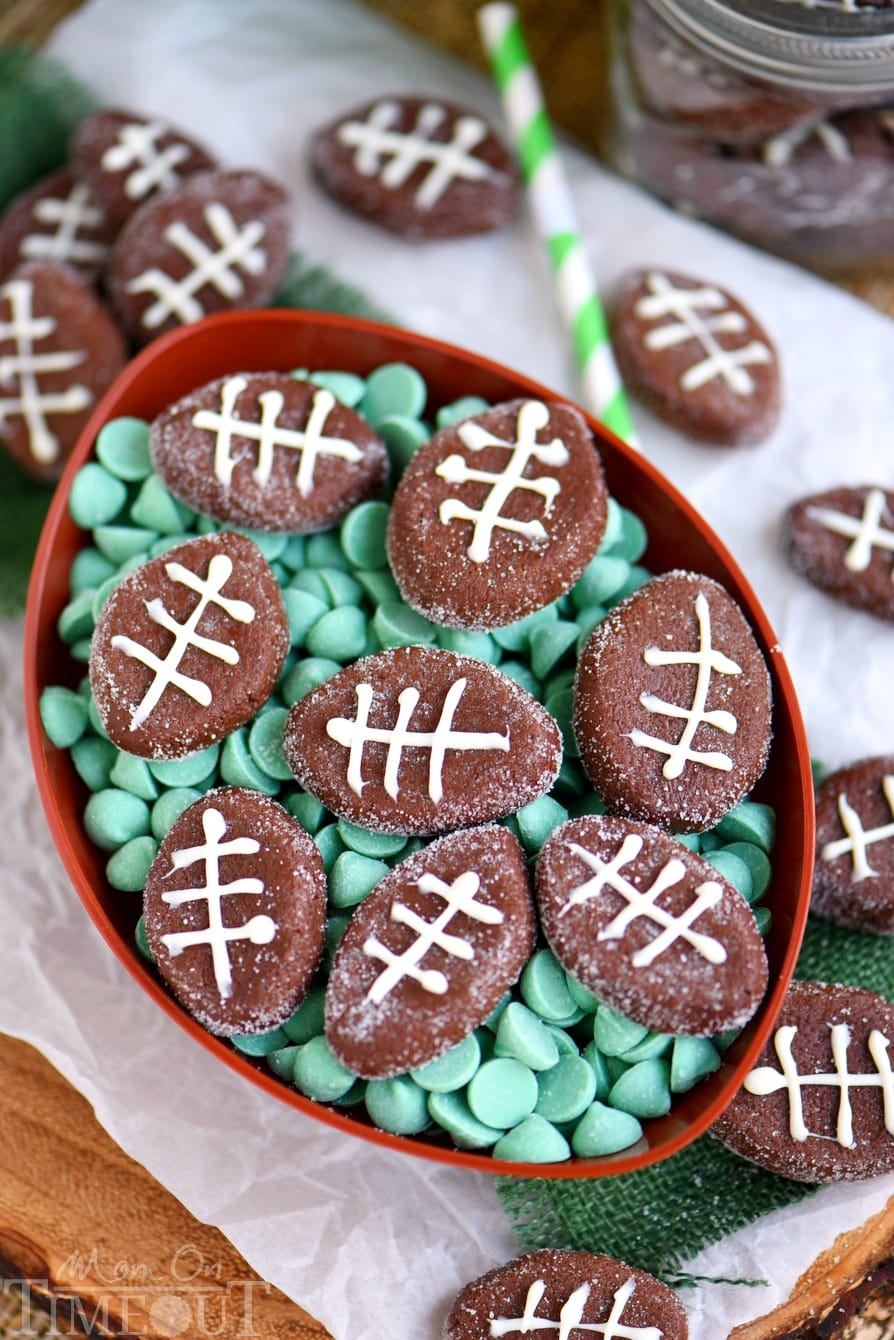 A few weeks ago it occurred to me (notice that I've never claimed I'm crazy smart or anything, right?) that duh! cocoa powder would not only make the patties brown, but would also make them a delicious chocolate flavor as well! Bingo!
Here's the cool part: you can add any extract flavor here that you want. Vanilla. Cherry. Mint. Coconut. Whatevs. It's all AWESOME.
So let's talk about how easy these bad boys are to make…here are your ingredients, plus you'll need some white chocolate chips or candy coating to make the laces. Boom!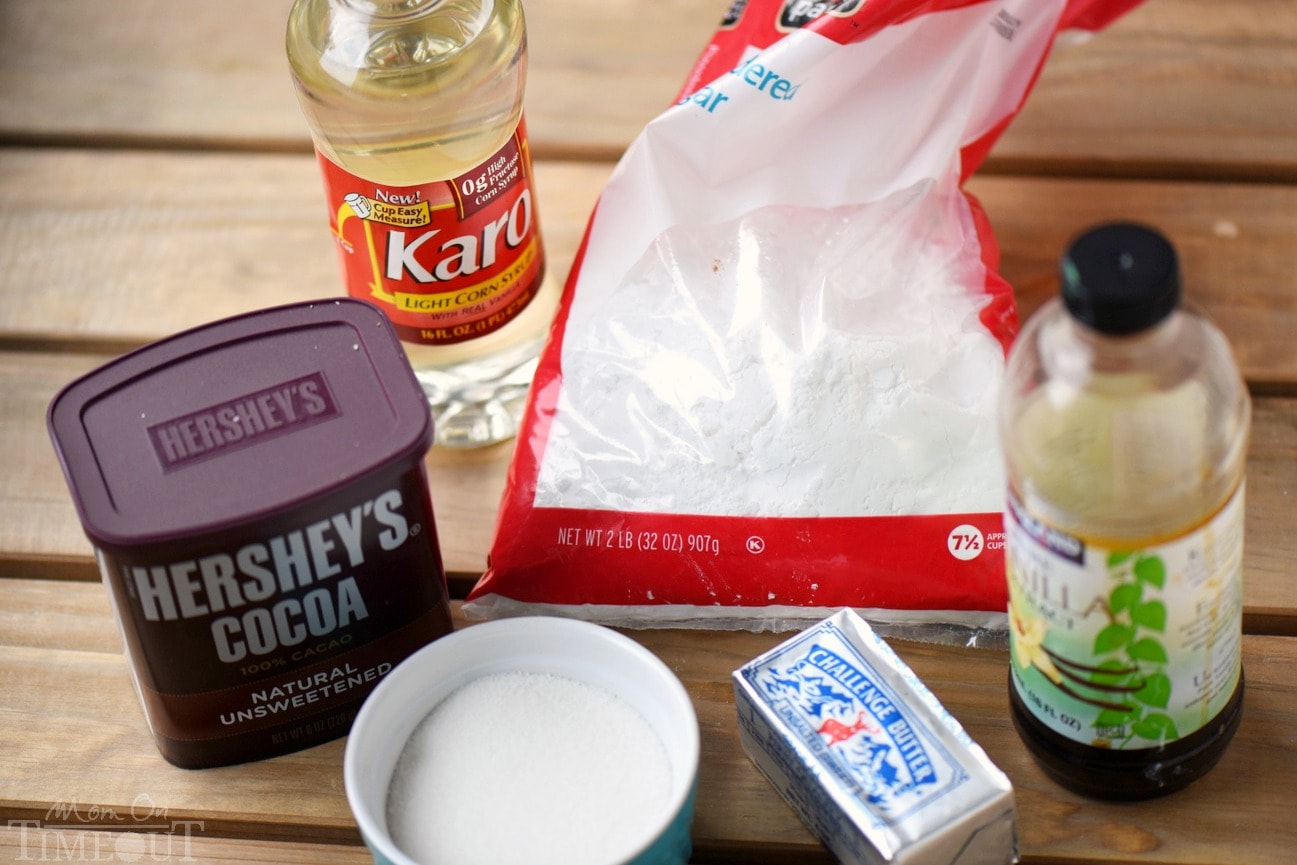 After the corn syrup and butter are mixed together, stir in your extract, cocoa powder, and powdered sugar. You will need to get your hands in there. The dough ends up nice and stiff.
Pinch off a piece of dough and roll it in the palms of your hands until nice and smooth.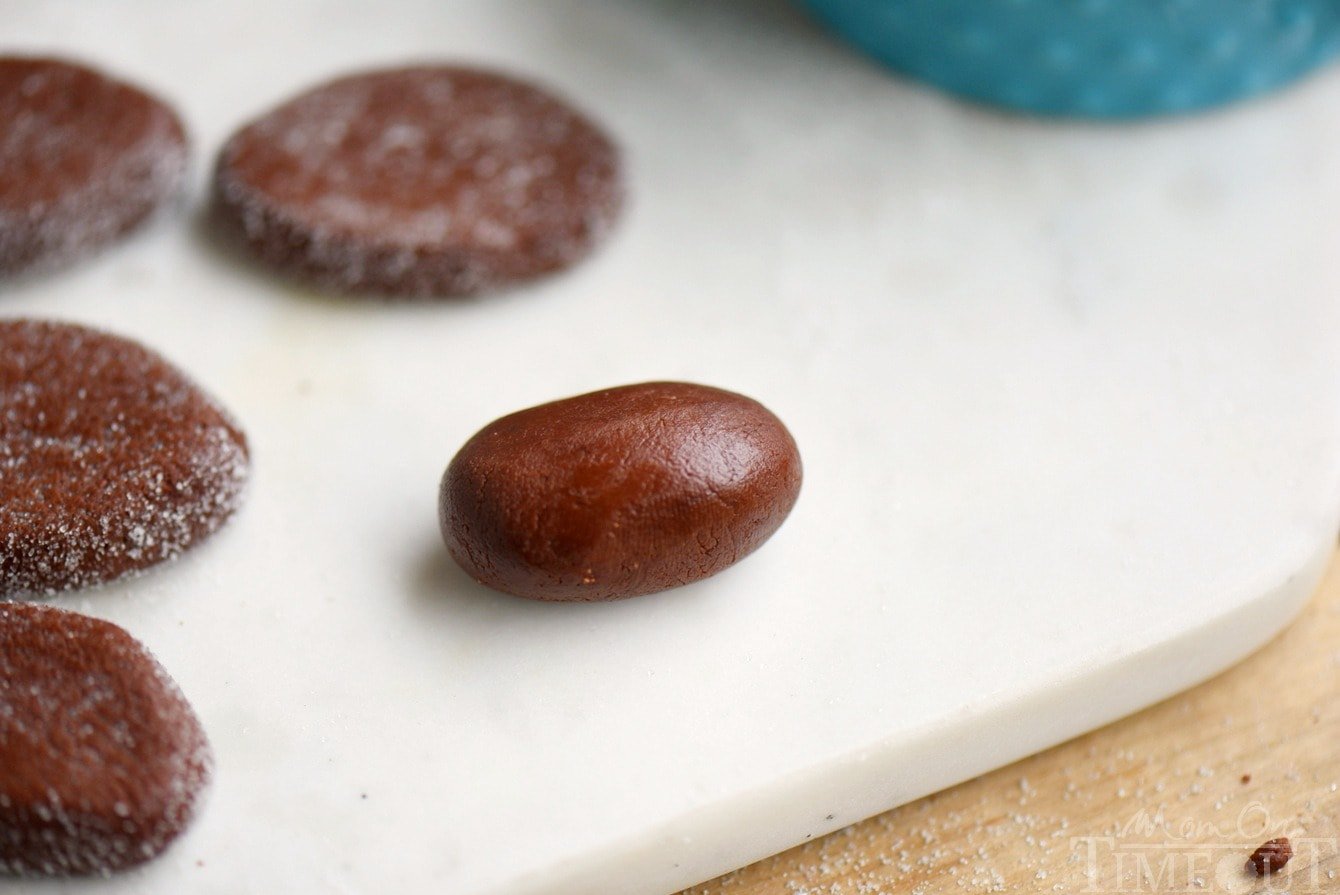 You don't want any major cracks because your football will look cracked. Form the ball into a log shape. I found that the footballs were much easier to shape if I started like this.
Roll the log in sugar and flatten. Note that you can make these patties whatever size your heart desires. It doesn't really matter.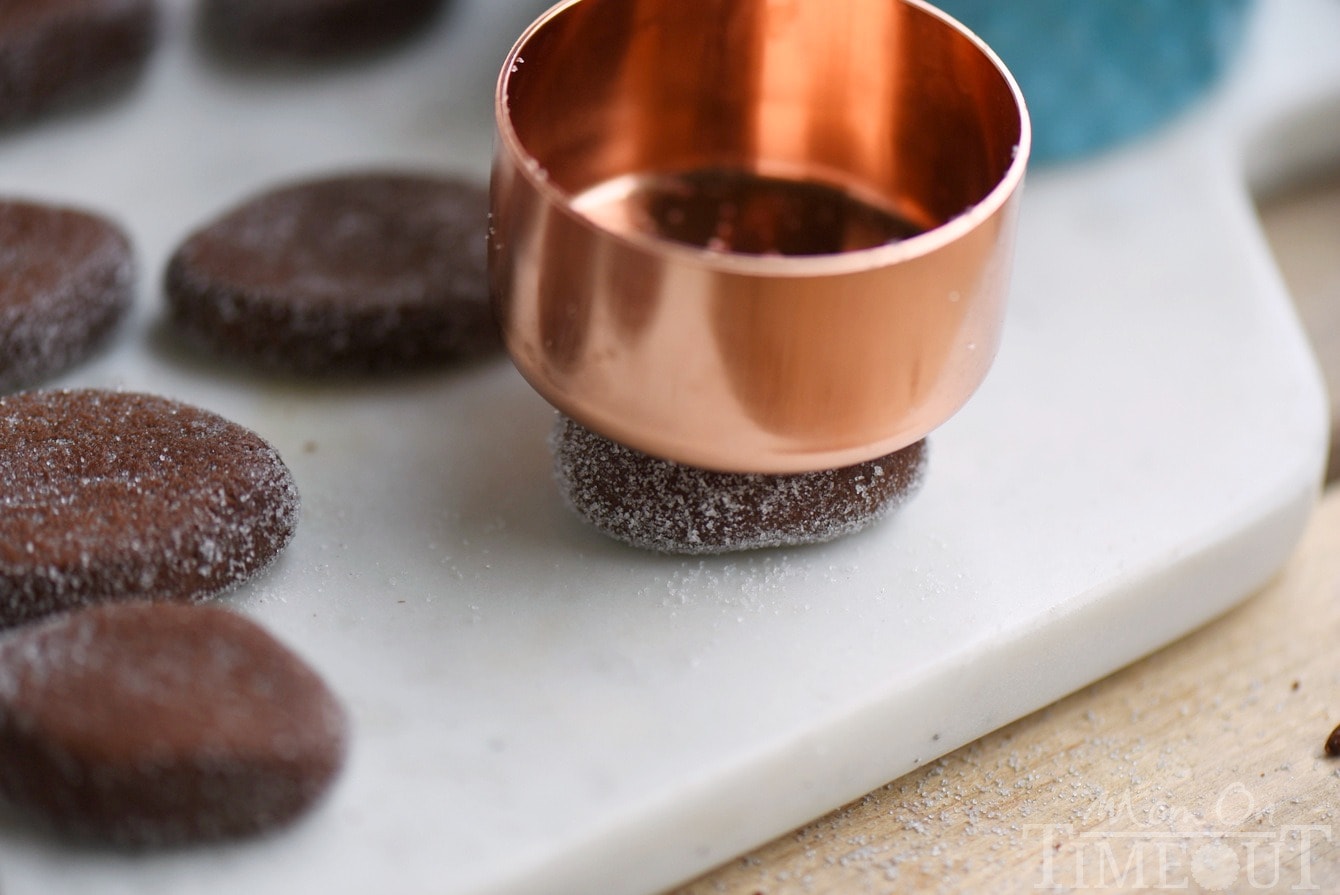 This is what it will look like once you've flattened it. Simply pinch the ends to make a more official football shape. Easy!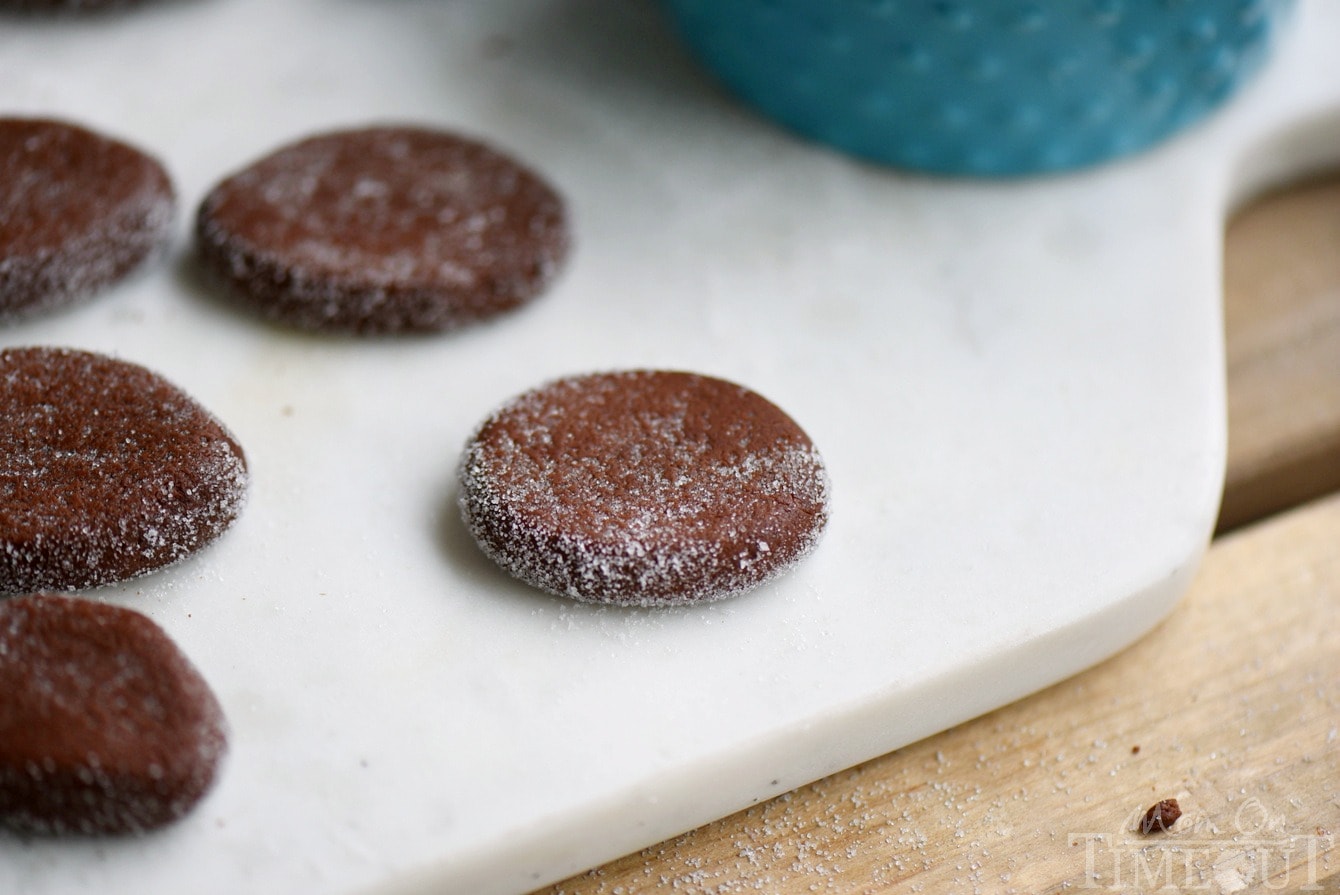 Let the patties set until the exteriors become firm. Now it's time for the laces! Melt the candy coating or white chocolate chips according to the package and place in a ziploc bag. Snip off one corner and pipe on the laces. Let set and you're good to go!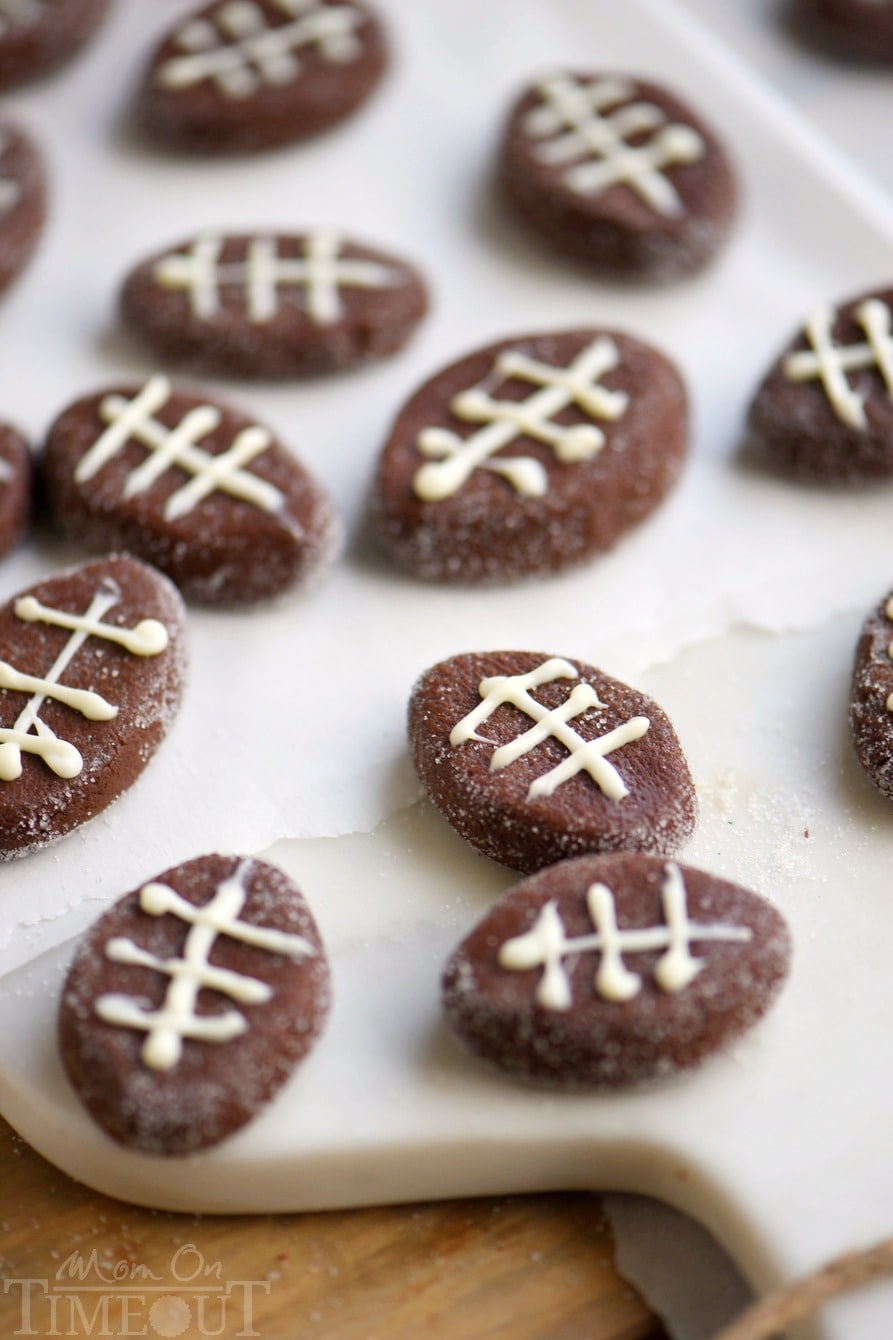 Not only are these candies perfect for game day and especially the Super Bowl, but they'd also be great for a sports-themed party as well! Super easy and absolutely delicious! Enjoy!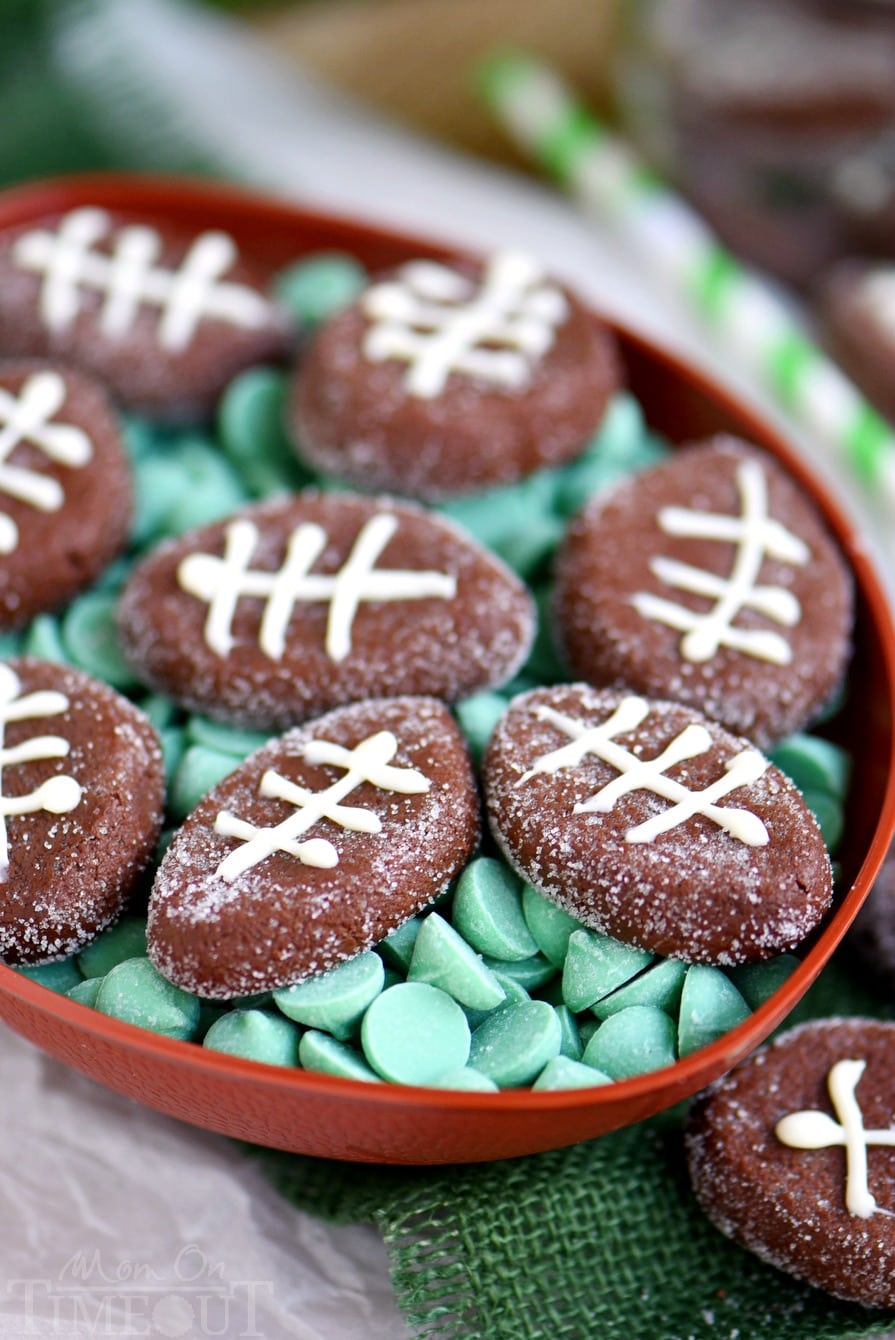 Easy Chocolate Football Patties
Sweet and easy Chocolate Football Patties are the PERFECT addition to your game day celebration! Delicious and fun - this game day treat will always be a top pick!
Ingredients
¼

cup

butter

softened

⅓

cup

light corn syrup

1

tsp

vanilla extract

or cherry, coconut, mint, your choice

1/2

cup

unsweetened cocoa powder

3

cups

powdered sugar

½

cup

granulated sugar

to roll balls in

4

oz

white chocolate chips or candy coating
Instructions
Combine butter and corn syrup together in a small bowl.

Stir in extract cocoa powder and powdered sugar.

Knead the mixture until sugar is absorbed and is completely smooth.

Shape into ¾ inch balls and form into a log. Roll in granulated sugar.

Flatten gently with the bottom of a measuring cup.

Use your fingers to pinch the ends of the football so that it resembles a football shape.

Let sit for 4 hours or overnight until the exterior is dry and firm to the touch.

Melt chocolate chips or candy coating according to package directions. Transfer to a ziploc bag and snip off one corner. Pipe the laces onto the footballs. Let set up.

Store in an airtight container for up 2 weeks.
Nutrition
Calories:
809
kcal
|
Carbohydrates:
160
g
|
Protein:
4
g
|
Fat:
22
g
|
Saturated Fat:
14
g
|
Cholesterol:
36
mg
|
Sodium:
149
mg
|
Potassium:
245
mg
|
Fiber:
4
g
|
Sugar:
152
g
|
Vitamin A:
355
IU
|
Calcium:
77
mg
|
Iron:
2
mg

Game day food at it's best!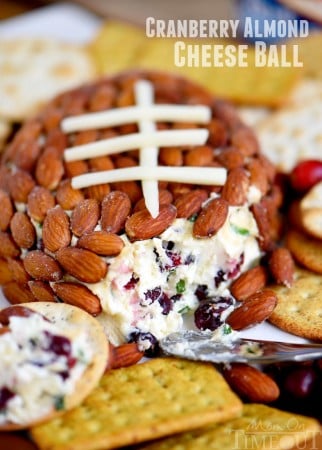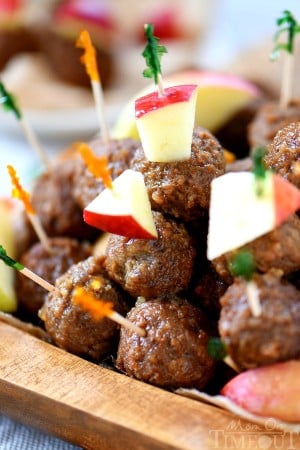 Slow Cooker Apple Cider Maple Meatballs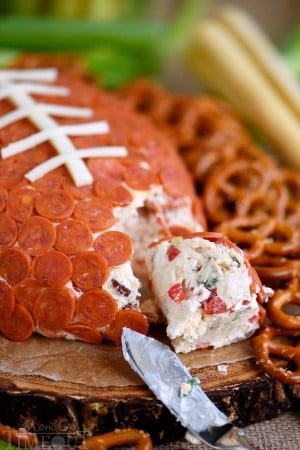 Pepperoni Pizza Football Cheese Ball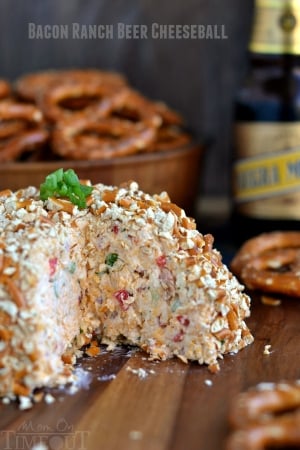 Slow Cooker Cocktail Meatballs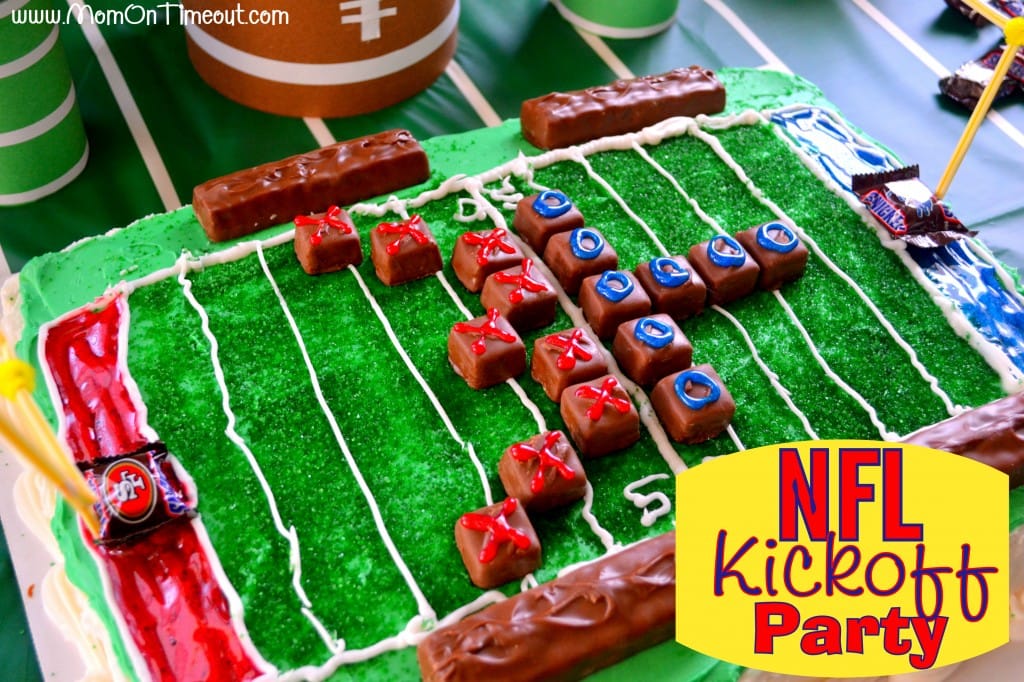 NFL Kickoff Party and Football Field Cake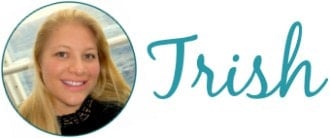 Connect with me!