A Red, White, and Blueberry breakfast for Memorial Day weekend or the 4th of July!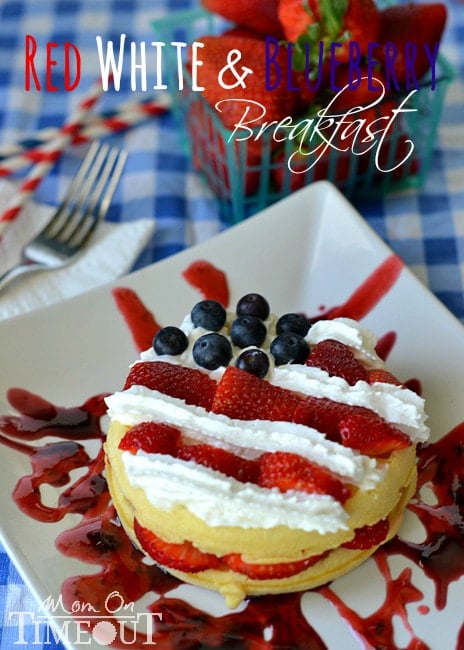 Can you believe that Memorial Day is just around the corner? I for one am totally looking forward to the three day weekend and all the scrumptious food that I'll be enjoying 🙂  Reece only has school for a couple of days the following week so in his mind Memorial Day is kind of the beginning of summer vacation and he is SO ready for that. After all the fun I had with my Chief Waffle Officer gig with Eggo Waffles I hadn't had a chance to share with you one of Eggo's newest products – the Eggo Drizzlers. Once I saw that they came in strawberry and blueberry I knew just what to do!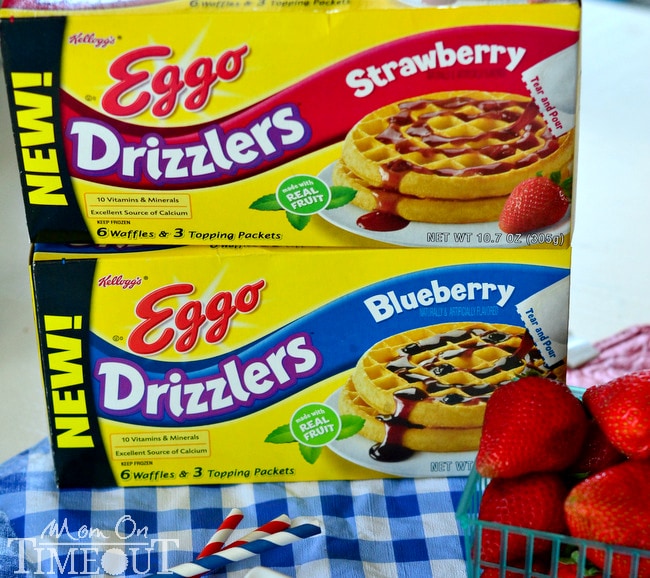 The boys absolutely adore these waffles and it's hard to say which variety is their favorite. I love that the Drizzlers are made with real fruit and you can actually see chunks of fruit in the sauce. My boys are big fans of blueberries and strawberries so I thought it would be fun to make a waffle flag for Memorial Day breakfast. Using Eggo waffles makes this fun and patriotic breakfast come together in a snap. I covered the bottom waffle with strawberry slices and placed the second waffle on top. (The boys love anything with a "filling".)
Next, I make the plate look super fancy with the Drizzler packets. The boys couldn't wait to start dipping their waffles into the drizzles!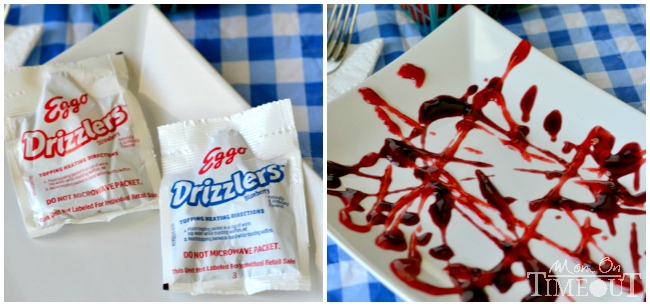 Now it's time for the flag. Use the waffle as a guide to make your lines filling every other line with whipped cream. Also fill in the top left hand corner. Next, cut up small pieces of fresh strawberries and create the red stripes of the flag.
Finally add the blueberries in the top left hand corner and you're done!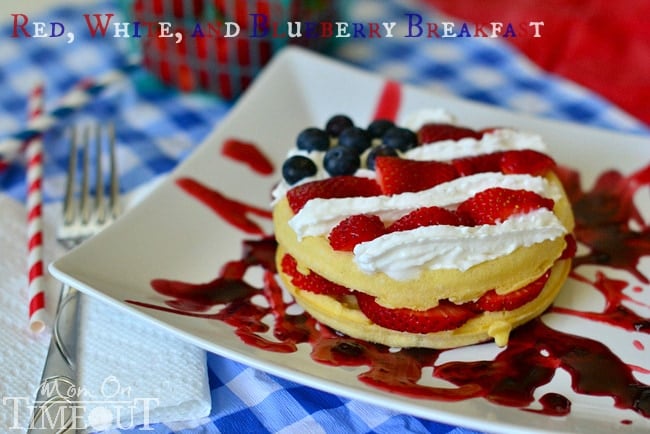 I love how fun this breakfast idea is for any patriotic holiday. Eggo waffles make this breakfast super easy to prepare and it's one that my kids will eat any day of the week with a smile 🙂
 If you are a fan of Eggo waffles like we are, make sure to check out some of these other Eggo recipes: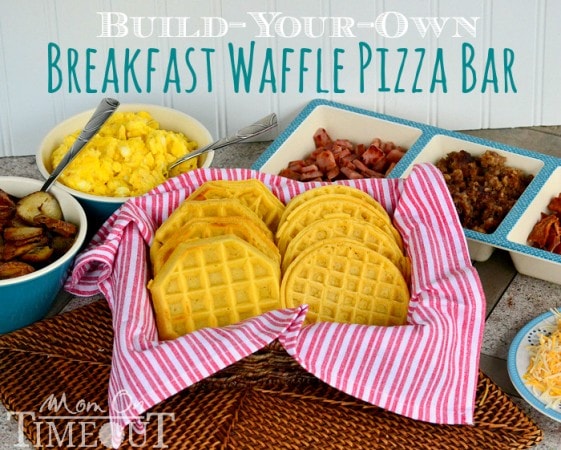 Build-Your-Own Breakfast Waffle Pizza Bar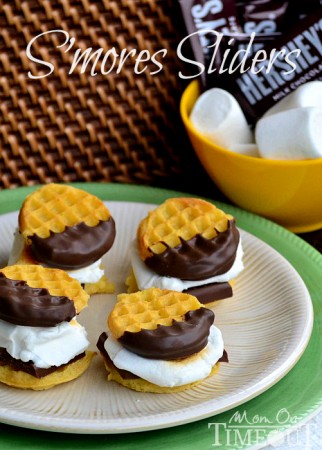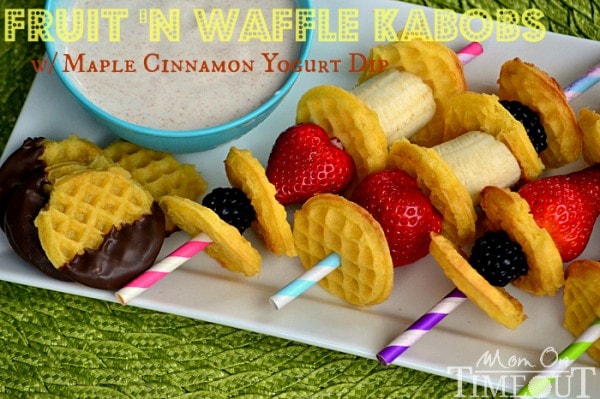 Fruit 'n Waffle Kabobs with Maple Cinnamon Yogurt Dip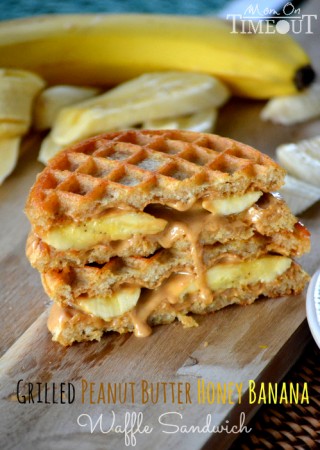 Grilled Peanut Butter Honey Banana Waffle Sandwich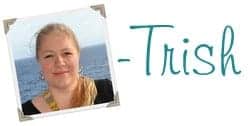 Connect with me!
 Linking up here, Home Stories A2Z, Savvy Southern Style, Serenity Now, and My Repurposed Life.
Disclosure: Kelloggs sponsored this post and provided me with compensation to develop this Eggo waffle recipe. All opinions are, as always, 100% my own.