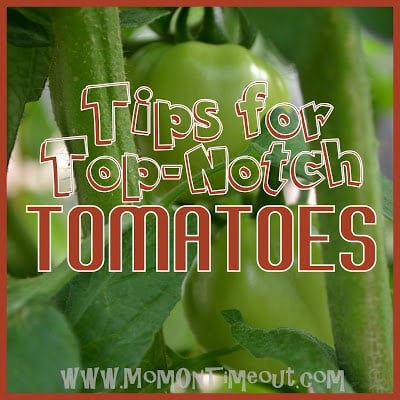 Tomatoes are an essential plant for any garden. They come in dozens of varieties, grow quickly, and are an incredibly versatile ingredient in your kitchen. Perfect for
salsas
,
sandwiches
, and
sauces
– tomatoes are well worth the effort in the garden. Almost everyone can plant tomatoes no matter how much space they have. Tomatoes thrive in containers, planters, and in the ground.
Here are some helpful tips to keep your tomato plants in tip-top shape this summer: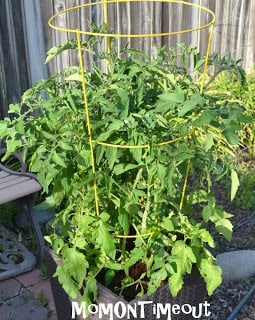 Do not overwater your tomato plants. 
Tomatoes prefer a constant moisture level which can be achieved with a drip system or regular and timely watering.
Mulching helps to achieve even water-saturation levels. Be sure to mulch around your tomato plants – so helpful!
Fertilize!
 Feed your tomato pla
nts regularly. Follow the instructions on your fertilizer to make sure you are not over or under-fertilizing.
Avoid water on the leaves of your tomato plants.
The tomato leaf doesn't respond well to sitting water on it's surface and this can also lead to tomato blight.
Tomato plants
 need between 
6 and 10 hours of sun
 each day so plant your tomatoes in a sunny location.
Pinch 
off all growth below the first vine that actually has fruit set on it.
  This allows the nutrients to bypass all those extraneous vines and get right to the fruit. This helps your tomatoes grow bigger and faster.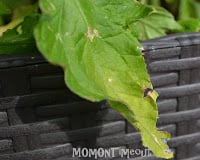 Pinch off any leaves that are dead or discolored to prevent the spreading of diseases to the rest of the plant. This also helps your plant look it's best.
Plant marigolds around the base of your tomato plants to ward off insects. (Marigolds do attract slugs so keep that in mind!)
Plant deep!  When your tomato packaging says to bury half (or more!) of the tomato plant in the soil – do it! I know that it makes your tomato plant look smaller BUT only for a week of so. It will grow faster and stronger and the fruit will be closer to the ground level as well since the first few rows of vines aren't fruit bearing generally.
Take care of your tomato plants and they will reward you in the weeks to come with beautiful and delicious tomatoes!
  I love planting a variety of tomatoes so I have everything I need on hand. I enjoy Roma tomatoes, cherry tomatoes, and then several larger varieties including Heirloom and Brandywine. I'd love to know if you plant tomatoes and what tips you might have for beginning gardeners.