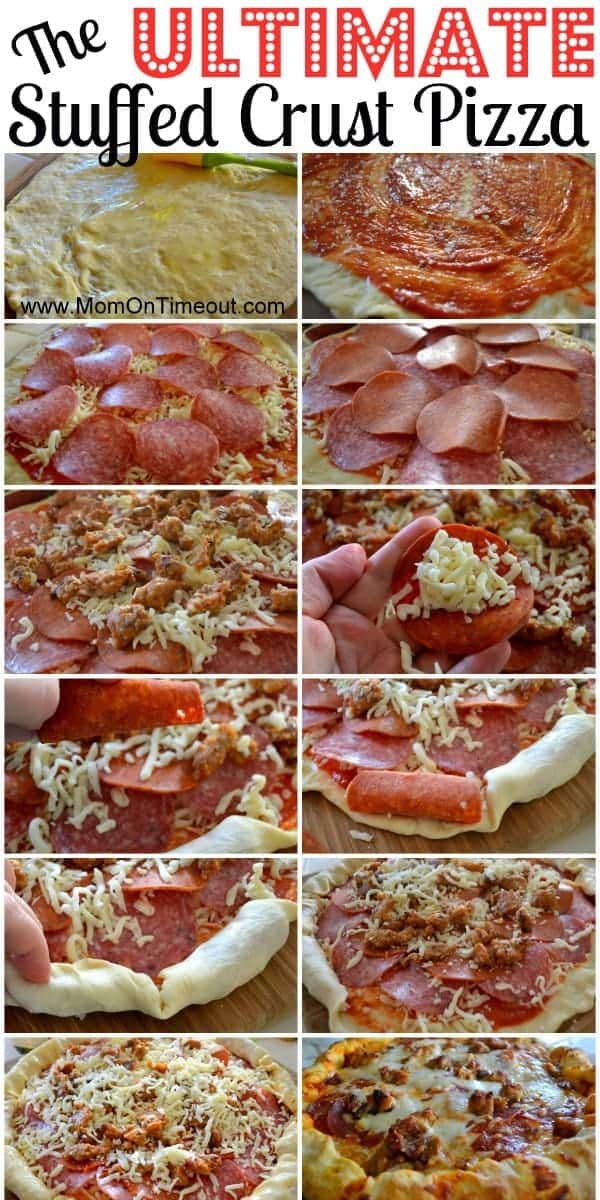 One of my family's favorite type of food is Italian.  I love making it because it is easy to prepare and so yummy!  I also love that my kids actually EAT their dinner when we make Italian.  Spaghetti & meatballs, lasagna, and especially PIZZA are some family favorites.
Italian is probably one of the simpler cuisines to prepare because the recipes require common ingredients such as sauce,meat, and cheese.  I was recently introduced to the La Romanella line of products at my local Smart & Final.  Now, I'm a bit of a snob when it comes to food – particularly Italian food – and I am seriously impressed with the fantastic flavor and quality ingredients found in La Romanella products!
This recipe is inspired by all the years of throwing away the leftover pizza crusts that reside on my children's plates after dinner.  NO MORE I SAY!  The reason the crusts aren't eaten is because they are lacking a few essential ingredients – namely cheese and meat.  This recipe solves the age-old problem and LEAVES NO CRUST BEHIND!  Now, if only I can figure out how to get them to eat the crusts of their sandwiches. 
I headed over to Smart & Final and picked up some of my favorite La Romanella products to make this divine pizza.  (You can check out my entire shopping trip here on Google+.) Sausage, pepperoni, salami, pizza sauce, cheese and olive oil.
Warning: Vegetarians – you may need to look away.  This gets pretty meaty!
Ingredients:
Pizza Dough (my recipe here)
La Romanella Prepared Pizza Sauce
Mozzarella Cheese
La Romanella Pepperoni
La Romanella Sliced Salami
La Romanella Grated Parmesan Cheese
La Romanella Extra Virgin Olive Oil
La Romanella Mild Italian Sausage
Remove the casings from two sausage links, crumble and cook.  Roll out your pizza dough.  You can make it any shape you want – whatever works for you!  I made mine into a circle. Kind of.  Spread some olive oil onto your pizza dough.  Add the pizza sauce and sprinkle with parmesan cheese.
Layer on some mozzarella cheese. Now it's time for the "meat lovers" part of the recipe 🙂  I started with salami but you can start with whatever meat you like.  After the salami, top with pepperoni (this pepperoni is my FAVORITE), a little more cheese, and then finally the sausage.
Now we get to the crust.  The stuffed crust.  Grab a piece of pepperoni or salami and add a little shredded mozzarella cheese to the top.  Roll it up and then place it at the edge of the pizza crust.  Pull the crust up and over the meat and cheese roll and press the crust together.
Keep working your way around the pizza, rolling and crimping…
Until it looks like this!
Bake the pizza according to to your pizza dough instructions.  I make my own dough and bake it at 425 degrees for about 15 minutes.  The pizza is done when the crust is golden and the cheese is bubbly and melted.  Yum!
Now when you tell your kids to eat their crust – they won't mind!
[amd-zlrecipe-recipe:153]
Besides for pizza – what's your favorite type of Italian food?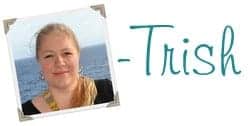 Connect with me!
Disclosure: This project has been compensated as part of a social shopper insights study for #collectivebias #CBias.  The recipe and opinions are, as always, 100% my own.