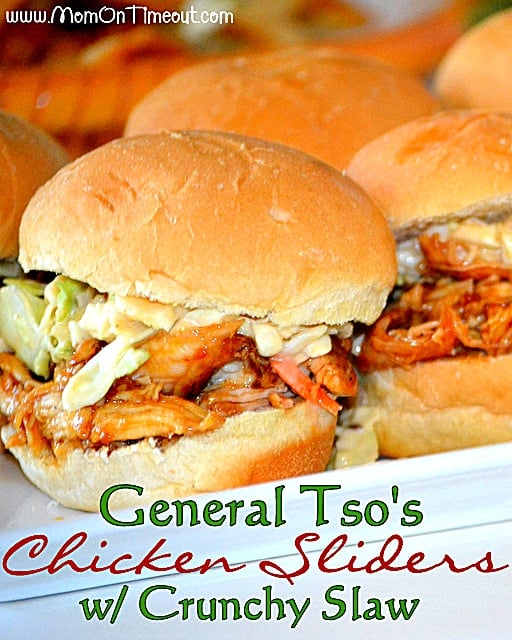 Earlier I shared my Thai Kitchen House Party with you and I wanted to provide you with some of the recipes that were big hits at the party.  The sliders were very well received.  I doubled the recipe and had people eating the chicken straight out of the bowl before I could make up more sliders!  Very delicious and really easy to do.
General Tso's Chicken Sliders with Crunchy Slaw make a fantastic dinner but are also great to serve at parties and get-togethers.  The flavor is unbeatable and both kids and adults just eat these right up!
General Tso's Chicken Sliders With Crunchy Slaw
Ingredients
1 pouch of Simply Asia General Tso Stir-Fry Sauce
2 Tbls packed brown sugar
2 Tbls orange juice
1 tsp minced garlic
1 tsp grated ginger
¼ tsp crushed red pepper
1 lb boneless skinless chicken breasts
1 Tbls oil
3 cups shredded coleslaw mix
¼ c mayonnaise
8 slider sandwich rolls
Instructions
Mix stir fry sauce, brown sugar, orange juice, garlic, ginger, and red pepper in medium saucepan until well blended.
Bring to a low boil on medium heat, stirring to dissolve sugar.
Place 2 tablespoons of sauce in a medium bowl.
Reserve remaining sauce in saucepan.
Brush chicken with oil and grill over medium high heat 6-8 minutes per side or until cooked through, turning occasionally.
Shred chicken with two forks and add to reserved sauce in saucepan. Toss until well coated.
Toss coleslaw mix and mayonnaise with sauce in bowl.
Spoon shredded chicken mixture on to the rolls and then top with slaw.
Serve immediately.
More favorite recipes: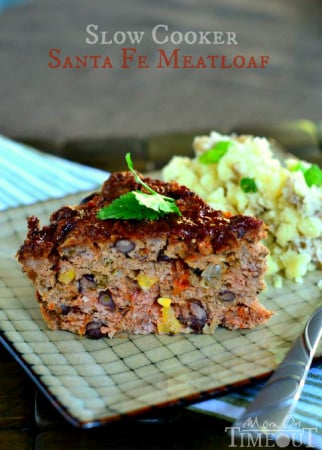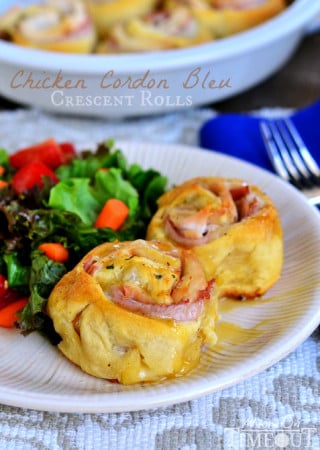 Chicken Cordon Bleu Crescent Rolls