20 + Non-Candy Easter Egg Stuffers that will make this years egg hunt better than ever!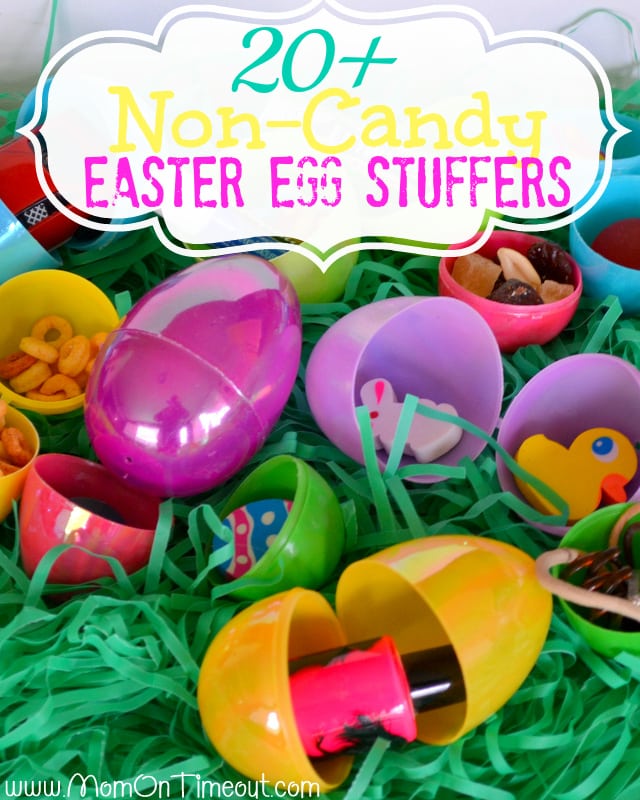 We go overboard for our Easter Egg hunt every year.  It's fun for me and fun for the boys.  We usually hide between 100-200 eggs!  If I were to put candy in every egg I would have some super hyper children and some expensive dentist bills so I've come up with some ideas that aren't candy and are still fun.  Check out this list of Easter Egg stuffers that aren't candy and see if some of these will work for you:
Money – dollars are good but coins are better!  The coins make a fun sound inside those plastic eggs and my kids get so excited!
Cheerios – Who doesn't love cheerios?
Trail Mix – healthy and filling!
Stickers – get the kind that come on a roll and tear off – easy!
Seed packets – it is Spring after all!
Socks – cute Easter socks fit in the larger eggs and are fun for the kids.
Raisins, craisins– sweet and don't require any sort of refrigeration.
Finger Puppets – make your own or buy some.
Party size play doh – You can find these in the party section or near the rest of the Play-doh.
Fish crackers – one of my boys' all-time favorite snacks.
Tattoos – gives the kids something to do.
Erasers – I picked up some cute Easter erasers at Dollar Tree.
Grapes – cool, sweet, and yummy!
Bouncy Balls – sure to get a smile!
Gum (make sure age appropriate) – a treat for the older kids.
Race cars – Matchbox or Hot Wheels fit inside eggs.
Clips/rubber bands for girls – some pretty clips and/or rubber bands are a perfect Easter surprise.
Marbles – (make sure age appropriate) – just don't lose these on your lawn.  Your lawn mower will NOT thank you!
Chapsticks/lip gloss – for that perfect Easter smile!
Nail Polish – again, make sure age appropriate
Pencil toppers
Rubber bugs, reptiles, and spiders
Bath fizzles – change the color of the water in the tub
What else can you think of?
You get the idea!  There are tons of options besides candy that are lots of fun for the kids!  What do you put in your Easter eggs?
Here is some more Easter inspiration: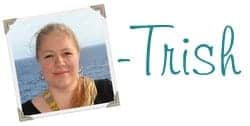 Connect with me!
 Linking up here, Home Stories A2Z, Savvy Southern Style, and My Repurposed Life.