Egg Peeps are a super fun kids Easter craft!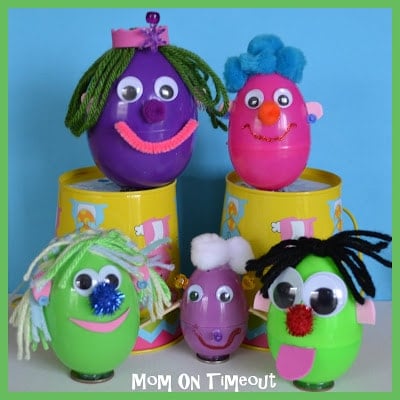 If you're anything like me, you  may have compiled hundreds of plastic Easter eggs over the years. And yet for some crazy reason, each year I buy more – go figure! Egg Peeps are the perfect Easter craft to help utilize some of those extra plastic eggs you have lying around and a great way to spend the afternoon with your kids. My boys treated these almost like Mr. Potato Heads – adding appendages and hair and various noses to make each one wonderfully unique. I hope you'll give these a try because they are so fun, inexpensive, and make wonderful Easter decorations.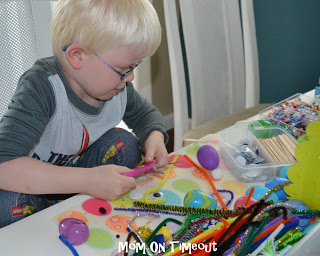 Materials Needed:
Plastic Eggs
coins (quarters, nickels)
hot glue
pom poms
yarn
googly eyes
fuzzy sticks
foam
beads
(basically whatever you have on hand)
Instructions: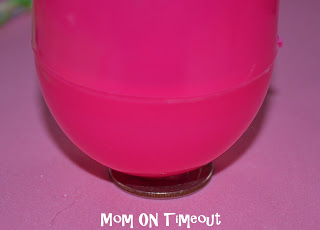 Start by hot gluing a coin to the bottom of the egg so it has a flat surface to rest on. (The hot glue will peel off easily whenever you need your quarter back 🙂 )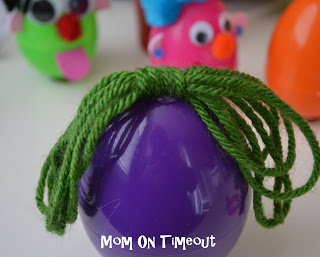 Glue on any hair you might want. As you can see, green hair is totally okay. I even did braids on one of my Egg Peeps.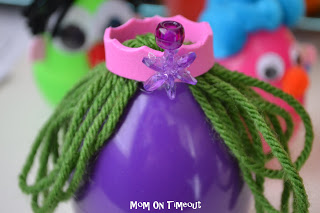 Reece thought that since this purple egg was the biggest that she would be a queen so we made her a crown out of some foam and beads.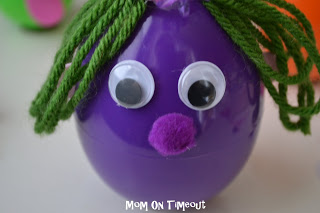 Glue on some eyes and a nose. I think the size of the eyes and the nose makes the biggest impact on the personality of your Egg Peeps.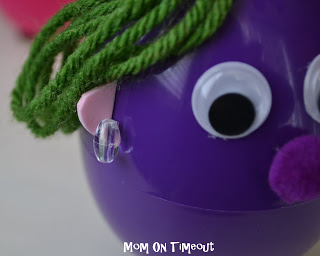 We evened added some pink foam ears, and some earrings.
The mouth is always tricky for me. I let Reece make the tough decisions and we used pipe cleaner, glitter glue, and foam on our various Egg  Peeps. Just make sure that when you glue the mouth on that you are not gluing over the opening – you want to be able to still open the egg and fill it with treats!
We had a lot of fun going crazy with the hair and Reece though the one with the black hair had so much attitude that we had him sticking his tongue out 😉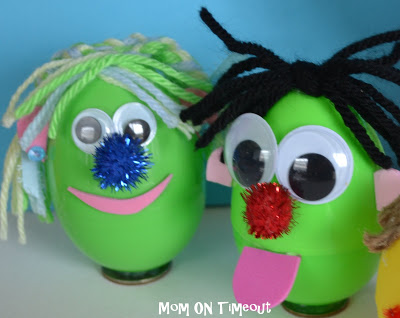 Check out the braids and bangs on this Egg Peep!
Such a fun craft project and it really gets the imagination going! As you can see, each Egg Peep is totally different and has it's own personality – so fun!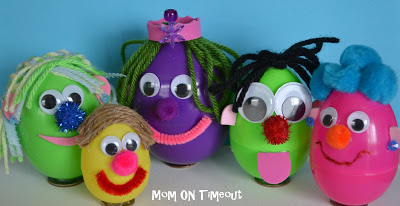 More Easter ideas!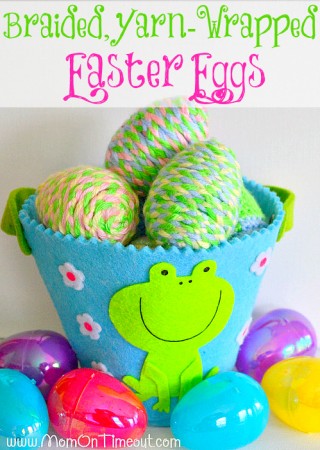 Braided, Yarn-Wrapped Easter Eggs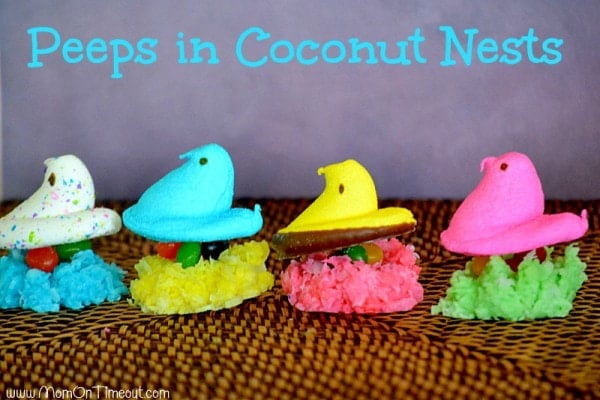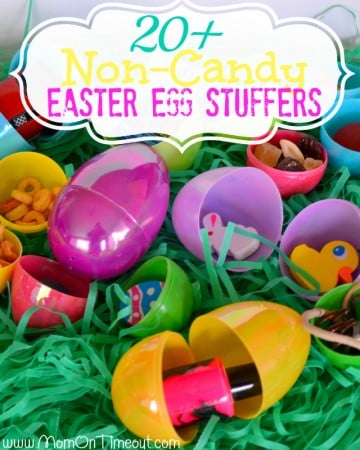 20+ Non-Candy Easter Egg Stuffers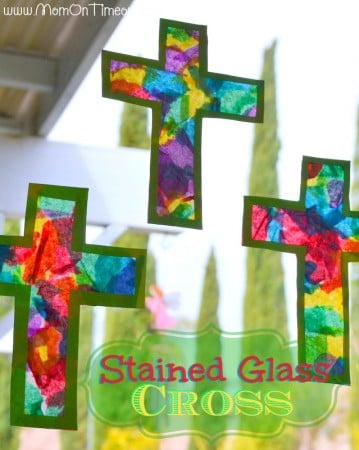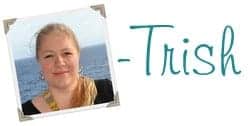 Connect with me!
 Linking up here, Home Stories A2Z, Savvy Southern Style, Serenity Now, and My Repurposed Life.