Do your kids love marshmallows?  Mine do!  If I ever leave a bag of marshmallows open on the counter…watch out!  These cookies combine two of my kids favorite things: chocolate and marshmallows.  The chocolate cookies are great by themselves but the marshmallows do add a lot of fun!
The boys really like to help out with this recipe.  I think it may have something to do with the marshmallows…  These cookies are great to take to get-togethers and they ALWAYS get gobbled up super quick :)
Marshmallow and Chocolate Cookies
Ingredients
½ c butter, room temp
1 c sugar
¼ c milk
1 egg, room temp
1 tsp vanilla
1¾ c flour
⅓ c baking cocoa
½ tsp salt
½ tsp baking soda
18 large marshmallows
Icing
6 Tbls butter, softened
2 Tbls baking cocoa
¼ c milk
2 c confectioners sugar
1 tsp vanilla
Instructions
Cream butter and sugar together.
Add in the milk, egg, and vanilla. Mix until well combined.
Combine the flour, cocoa, salt, and baking soda.Gradually add to the creamed mixture. Beat until well combined.
Drop by rounded teaspoonfuls onto parchment-lined baking sheets.
Bake at 350 for 8 minutes.
While the cookies are baking, cut the marshmallows in half.
Press a marshmallow half onto each cookie (cut side down).
Return the cookies to the oven for an additional 2 minutes and then let the cookies cool completely on a rack.
Icing
To make the icing, combine milk, cocoa, and butter in a small saucepan and bring to a boil.
Boil for one minute stirring continuously.
Let the icing cool slightly and then transfer to a small bowl.
Add the confectioners' sugar and vanilla and beat until smooth.
Spoon icing into a plastic bag. Cut the corner (do this over the bowl) and ice the cookies.
Let the icing harden and enjoy!
You're going to love how simple this recipe is and how wonderfully decadent!
More cookies we love:
Brown Butter Toffee Chocolate Chip Cookies
Red, White and Blue Sparkler Cookies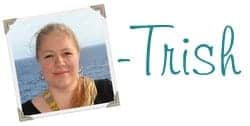 Connect with me!