A copycat recipe for Chipotle's Pico de Gallo Salsa!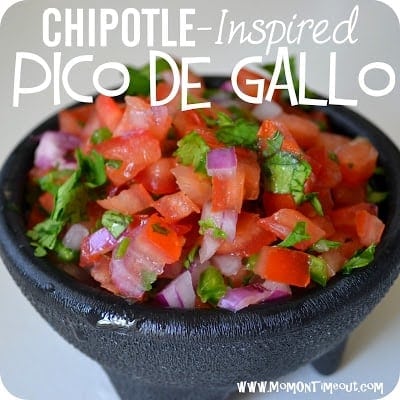 On Father's Day, my little sister brought over some ingredients to make what she called "Chipotle's salsa".  I was of course intrigued and then later delighted when I tasted it.  Pico de gallo is such an amazing salsa because you don't daintily dip your chip.  No, you scoop that salsa and enjoy a delicious mouthful of tantalizing fresh flavors that makes you dive right back into the bowl.  It takes all of 5 minutes to pull together and you can serve immediately or let is sit in the fridge for a couple hours – very flexible.  The recipe calls for Roma tomatoes but use what you have on hand.
INGREDIENTS:
Double (or triple) this recipe for a crowd.
1 1/2 c Roma tomatoes, chopped (seeds removed)
1/2 c cilantro, chopped
2 1/2 Tbls jalapeno pepper, finely diced (leave seeds in if you want spicier salsa)
1/2 red onion, finely diced
1/2 Tbls Kosher salt
2 Tbls fresh lime juice
DIRECTIONS:
Combine all ingredients and stir.  Doesn't get any easier (or yummier)!
This salsa goes great with my Homemade Flour Tortilla chips – yum!
More recipes we love: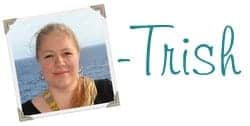 Connect with me!
 Linking up here, Home Stories A2Z, Savvy Southern Style, and My Repurposed Life.