Got back home from BlogHer Food early Monday morning after a slight delay at the airport.  You have no idea how awesome my own bed felt!  I peeked in on the boys and gave them each a dozen kisses or so and then crashed in my own bed.  I've taken a nap every day since and I'm still tired 🙂  Caught some sort of stomach flu on the last day I guess and it's just not going away.  Fingers crossed tomorrow I'll finally be feeling back to normal.
I had such an incredible experience that I wish I could have shared it with all of you.  Some of the highlights though…
Meeting Ree Drummond AND actually getting the chance to talk to her.  About her life, her kids, everything.  She has always been my hero but this changed everything for me – what an amazing woman!
I had the privilege of going on the Dole lunch excursion.  We took a shuttle to this incredible mansion where Chef Ben Ford (mmmhhmm…that would be Harrison Ford's son) performed a cooking demonstration and prepared us lucky girls lunch.  INCREDIBLE.  This guy didn't just disappear either.  He stayed at the table and talked to all of us while we enjoyed lunch.  Thank you Dole and Chef Ben Ford!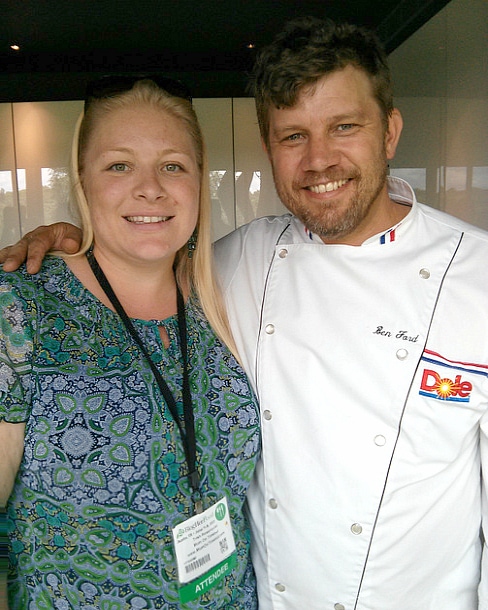 new
I had so much fun hanging out with lots of my friends including Dorothy, Hayley, Karly, and Jocelyn.  Here's a picture of me with my friend Wendy who I met at the last conference I attended in Phoenix.  She's so much fun!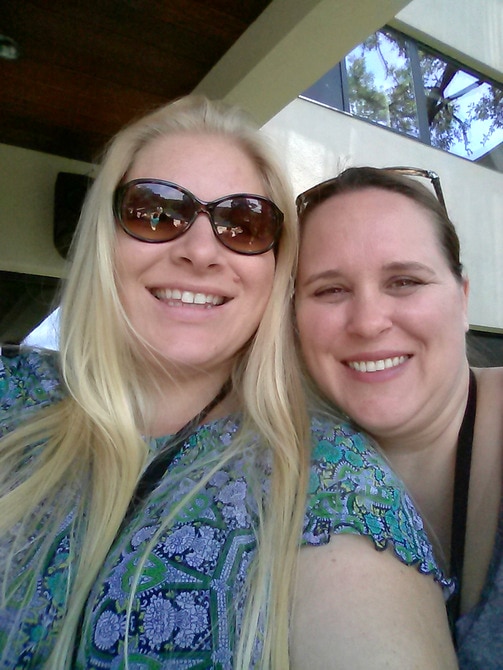 I did manage to get a few posts up…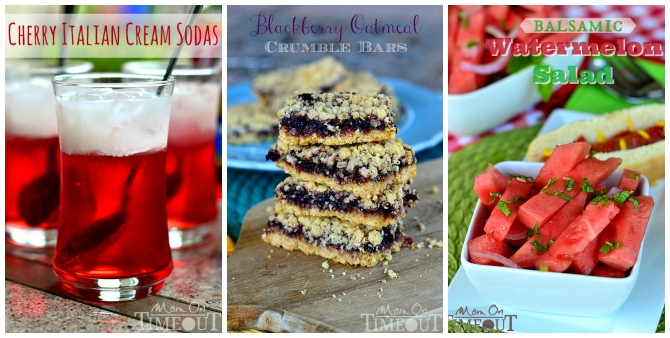 Cherry Italian Cream Sodas | Blackberry Oatmeal Crumble Bars | Balsamic Watermelon Salad
And now let's get to this week's features…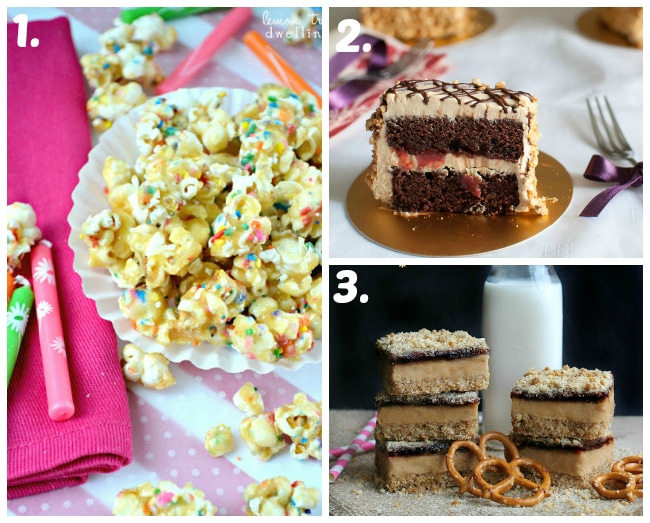 1. Birthday Cake Caramel Corn from Lemon Tree Dwelling
2. Devil's Chocolate Cake with Peanut Butter and Jam from Food Is My Life
3. Peanut Butter and Jelly Pretzel Bars from The Brunette Baker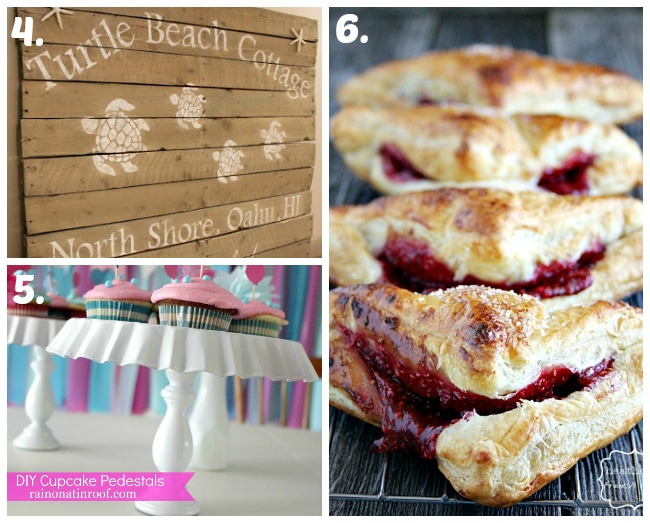 4. Pallet Cottage Art from Turtles and Tails
5. DIY Cupcake Pedestals from Rain On A Tin Roof
6. Raspberry Turnovers from Heather's French Press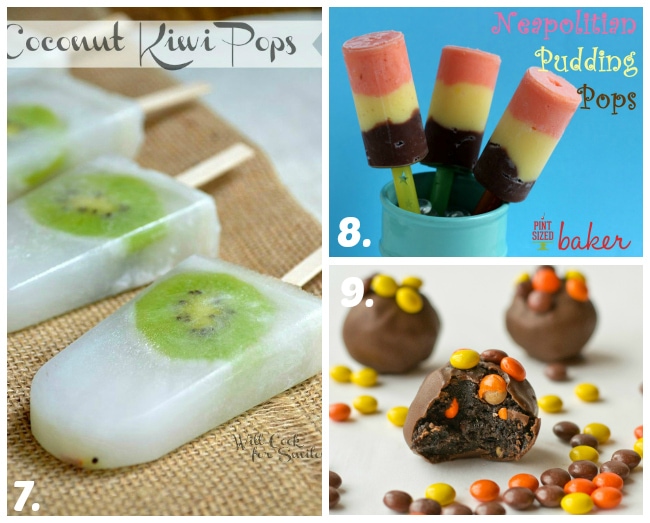 7. Coconut Kiwi Popsicles from Will Cook for Smiles
8. Neapolitin Pudding Popsicles from Pint Sized Baker
9. Reese's Tornado Truffles from Tastes of Lizzy T
**********************************************************
If you have been featured here grab a button from my buttons tab! 
I have a few easy, peasy rules for everyone to follow:
-Posts must be family-friendly.
-Please visit other posts and leave a friendly comment.
-No Etsy shops or giveaways.
-Follow Mom On Timeout.
Grab my button (or link back)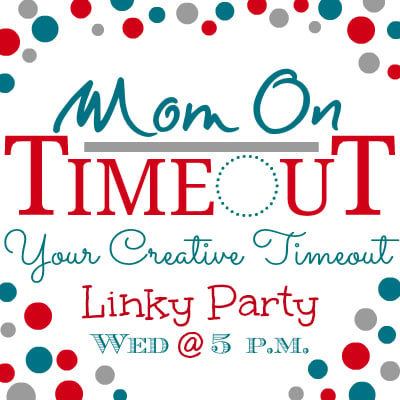 Each week I will feature the most clicked on links as well as my favorites.  I also pin and share on Facebook.  Thanks for taking a timeout with me!
Please remember to visit a few other posts while you're here and leave a comment – everyone loves comments!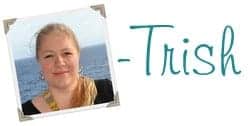 Connect with me!