First of all I want to say Happy 4th Birthday to my sweet little baby boy Bryce!  He's sporting a black eye right now but I keep telling myself I'll be laughing over these pictures in twenty years 😉  We had a Jake and the Neverland Pirates birthday party and yes, Bryce is wearing a Jake costume.  I couldn't resist when I saw it at Costco 🙂
I'm heading to Bloggy Boot Camp Las Vegas this weekend…anyone else going???  I'm hoping to learn all sorts of wonderful things to improve my blog and your experience at Mom On Timeout.  Let me know if you're going to be there so we can meet for real!
My Candy Corn Fudge and Candy Corn Star Burst were featured today at the Huffington Post.  You can find some more amazing candy corn recipes here.
If you missed the announcement, I am co-hosting an Iron Chef Mom competition with six other amazing bloggers.  This week's ingredient is CHOCOLATE so head on over and link up your chocolate recipes – new or old!  Next week the featured ingredient is PUMPKIN so get those pumpkin recipes ready!
I can't wait to see what you've been up to this week!
Please remember to visit a few other posts while you're  here and leave a comment – everyone loves comments!
Here are this week's features…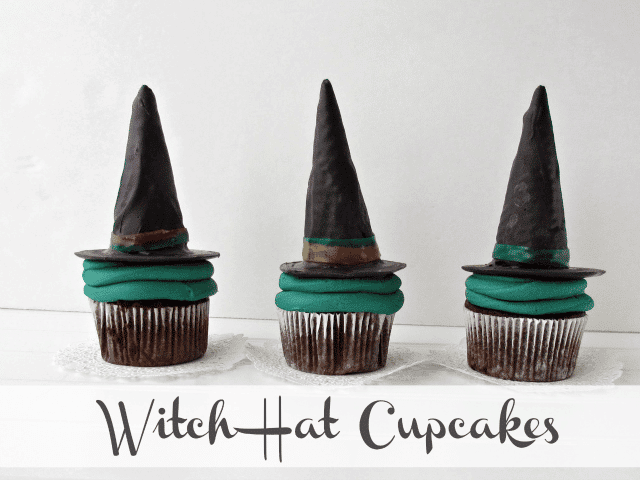 Witch Hat Cupcakes by Dorothy at Crazy For Crust
How can you not love these Witch Hat Cupcakes?  Guess what…there's even a treat inside!  Head on over to find out what!
Ginger Spiced Cranberry and Pear Pie Jars by Angi at AKM Designs and Delights
Pie.  In a jar!  So cute and would you check out those flavors….mmmmm!  Hello Fall!


Princess Merida Costume by Cheryl at Sew Can Do
I know!  I know!  First – pick your jaw up off the floor and then go check out the incredible detail to this beautiful costume!