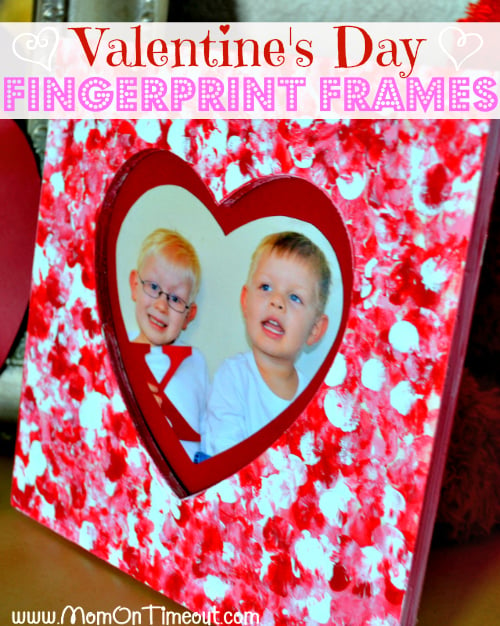 This craft project is lots of fun for little and big people. There is something quite soothing in using just your finger to paint a frame. I purchased several wood frames from Michaels for $1 each. (You can find these at any craft store.)  I consider $1 an excellent investment considering it yields at least 20 minutes in craft time and a special gift!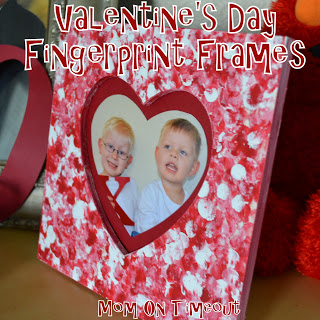 You can apply a base coat to start if you would like. We started with red and white paints. I put them right in the middle of the frame so Reece would not be dripping paint on the table.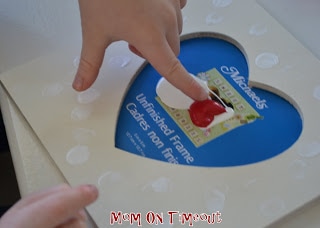 He started with just red and white finger prints and then eventually mixed the colors to get pink.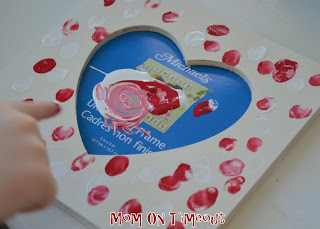 Keep on fingerprinting until the frame is covered. Paint the edges of the frame with your finger to finish the frame off.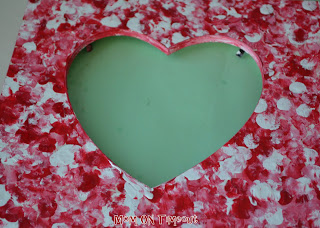 Craft projects just don't get any simpler than this and the overall effect is really wonderful. Beautiful texture created by hundreds of little finger prints – too sweet!
I cut out a picture using a cookie cutter as a template.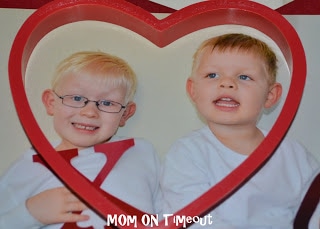 I taped the picture onto some red card stock.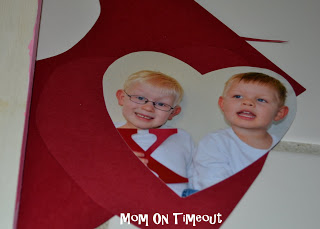 Super simple! Super sweet! Just perfect for Valentine's Day!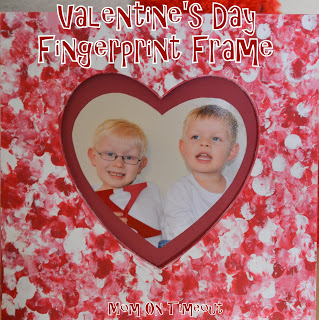 There is lots of fun to be had with wood frames and a little bit of paint and maybe some glitter thrown in for good measure 🙂