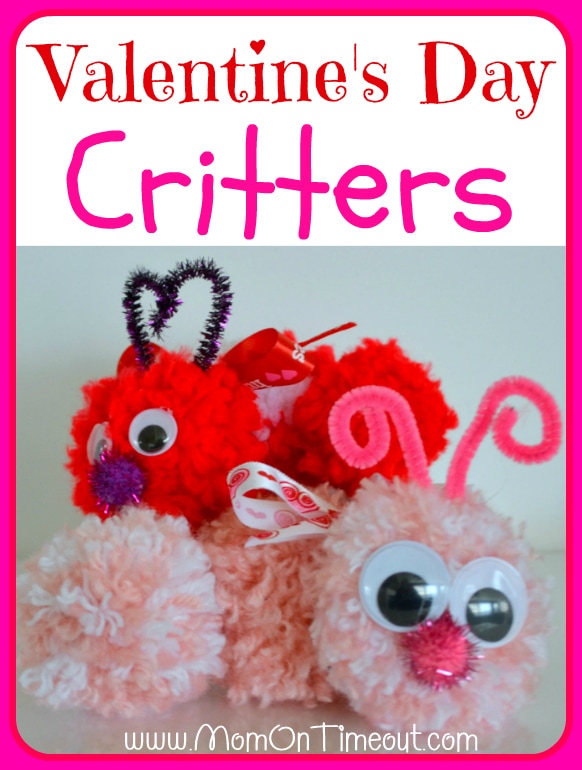 Do you remember those pom poms I showed you how to make back in December? Well I'm bringing them back to make these absolutely adorable Valentine's Day Critters. Three pom poms, some googly eyes, pipe cleaner, and another pom pom for the nose is all it takes to make these little critters!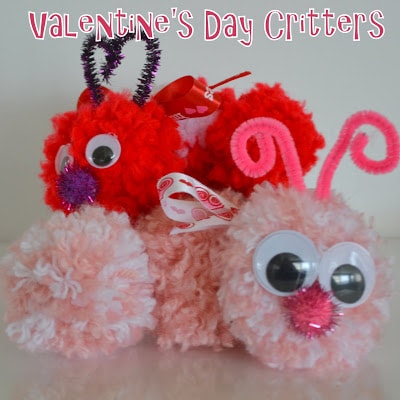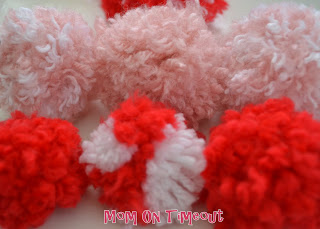 You're going to need three yarn pom poms for each critter. I made two-finger pom poms and trimmed to size. You can make these any size you want.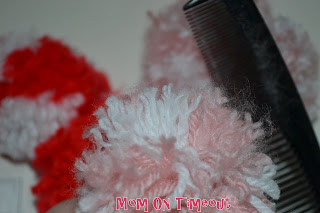 Brush the pom poms to get them more fuzzy.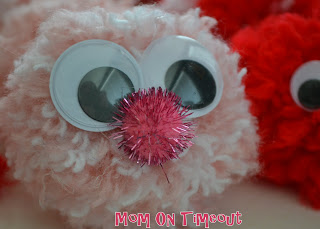 Glue on the googly eyes and a small pom pom for the nose.
Cut two small pieces of pipe cleaner to connect the pom poms.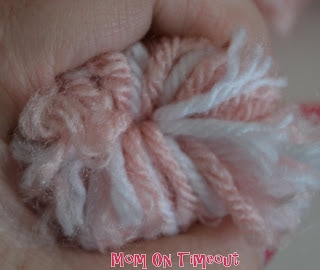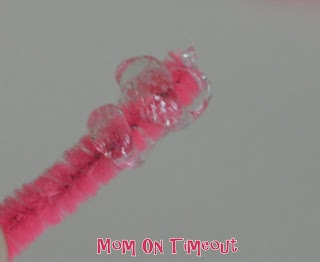 Put a lot of hot glue on the end of the pipe cleaner…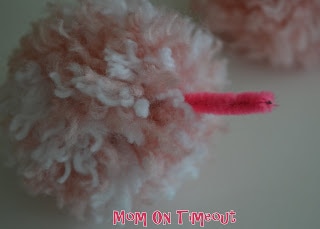 Stick the pipe cleaner in and press the yarn around the pipe cleaner.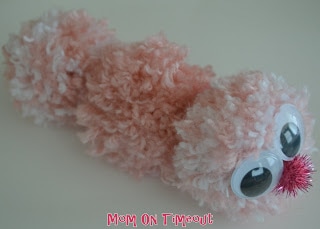 Repeat until all three pom poms are together. Because the pom poms are connected with pipe cleaner, you can bend your little guy into a curve shape.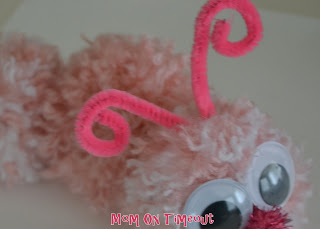 I added antenna to my critters and a cute little bow.
Now if this isn't cute, I don't know what is!