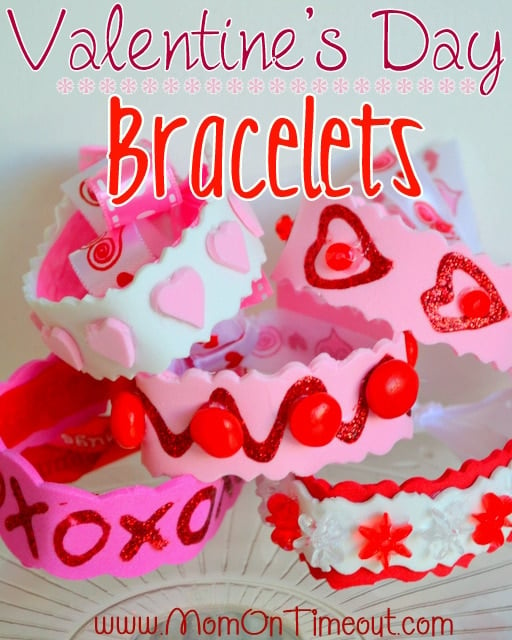 Well now that we all have our fabulous Valentine's Day Bling Rings on I was thinking we needed a few more accessories. Enter Valentine's Day Bracelets! We have a few play dates coming up before Valentine's Dayand most of the kiddos involved are girls. I want to have a fun, simple craft, that everyone can enjoy.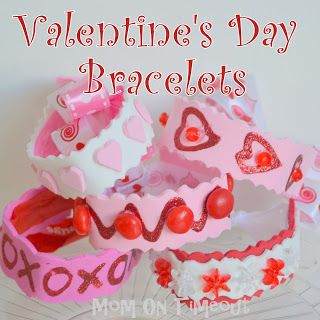 These take just minutes to put together and are cuter than cute! The sky is the limit here and the more embellishments you have available, the more fun they'll have. (If you are working with a younger crowd, have them lay out how they want the bracelet to look and have an adult use the hot glue when necessary.)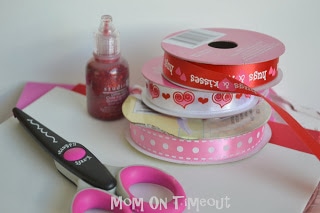 Material:
Foam (pink, red, white)
Scissors (use decorative if you have them)
Ribbon (Got mine at the dollar store!)
Hot Glue
Embellishments (glitter glue, beads, candy, stickers, etc.)
Instructions: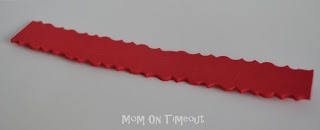 Cut a strip of foam that will fit loosely around the wrist. I used decorative edge scissors to give my bracelets some extra pizzazz but they are not required.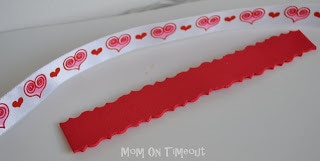 Cut a length of ribbon that is three times the length of the foam strip (roughly) and glue to the foam.

Make sure that the side you want facing out is glued facing down onto the strip.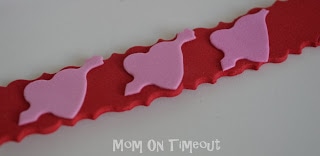 Flip the foam over and get your craft on! This can be as simple as adding foam stickers, gluing on beads, using glitter glue – whatever you want to do!
Here are some that we came up with: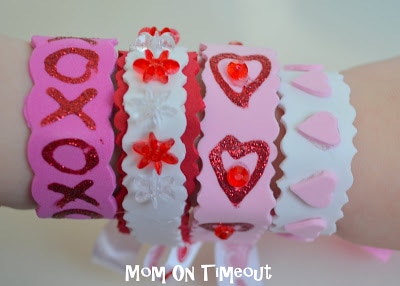 Use the ribbon to tie the bracelet on. I actually made mine loose enough that the kids can slip them on and off but that's entirely up to you.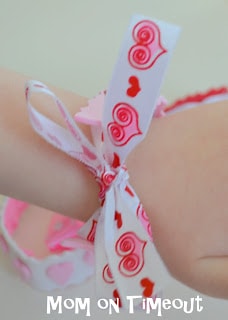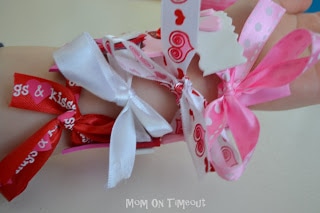 You can use plain, thin ribbon if you want or you can really make a statement with your bow using Valentine's Day ribbon.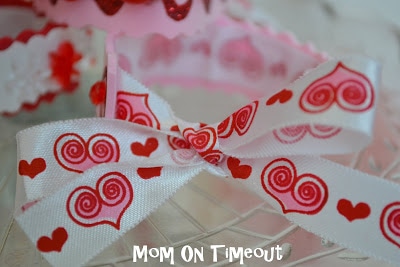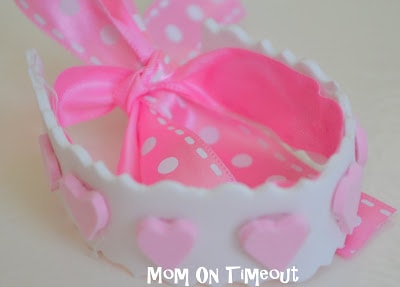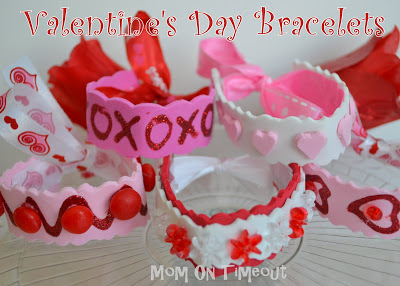 Linking up here, Home Stories A2Z, and My Repurposed Life.