Welcome to the Google+ Blog Hop for March!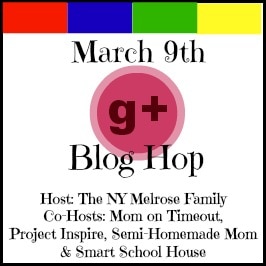 I am so excited to be co-hosting the Google+ Blog Hop today!  Jenny of The NY Melrose Family has been my go-to source for all things G+ for as long as I can remember!  I was so hesitant to add yet more social media to my life but I am so glad I took that first step because now I love it!  Google+ isn't just for bloggers – my whole family uses it.  We use it to share pictures and communicate because Google+ just makes it sooo easy.
 If you're new to G+ and need some quick tips, make sure to check out Jenny's 8 Tips to Maximize your Google+ Presence. Make the most of what you're doing! You can also find great tips for the beginner to the advanced G+ user on her Conquering Google+ article.
So, are you ready to expand your circles and find some amazingly talented crafters, foodies, techies, and diyers? I know I am! To join this G+ blog hop, link up your Google+ profile page URL (NOT your blog's homepage). For the "name" section, use your name or your blog's/website's name. Use your personal photo or your blog's/website's button/logo for the thumbnail picture.
Important note: If you have problems linking up your profile page, try linking the "about" section of your profile page instead of the "posts" section. Also, problems loading a thumbnail picture usually can be solved by loading the picture directly from your computer instead of your G+ page.
Please join us and our co-hosts as we support and connect with each other on this growing social network. 
HOSTS: The NY Melrose Family
CO-HOSTS:
We would appreciate it if you would follow the hosts and co-hosts of this blog hop (add them to your circles). Their G+ profiles are the first five links.This blog hop is only for G+ pages…please do not link up your blog's url. We encourage the sharing of your personal, blog or business' G+ (profile) page. After you link up your G+ profile page, please visit some of the other profiles that are linked up and add them to your circles. We want you to help your fellow bloggers' G+ page grow!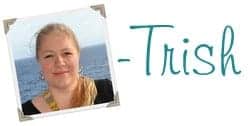 Connect with me!
 Linking up here, Home Stories A2Z, Savvy Southern Style, Serenity Now, and My Repurposed Life.