This Thanks Giving Tree Centerpiece  is a lovely, visual way for your family and guests to give thanks this year!
This post is sponsored by Scotch Brand. All opinions are, as always, 100% my own!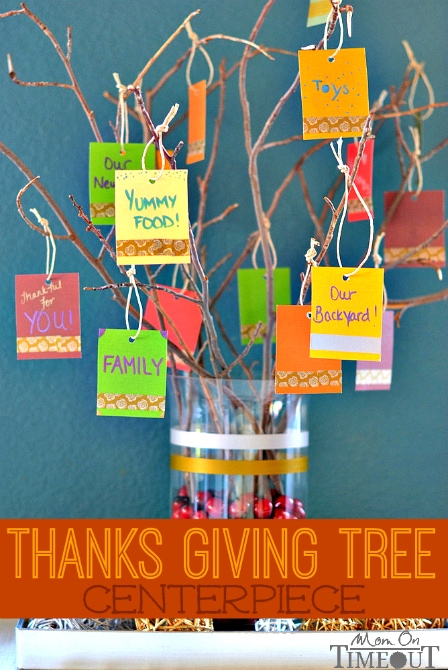 I am so excited for Thanksgiving this year! I haven't hosted in a few years and now that I have the chance I'm really going to make it special and memorable for all of my guests. Every year for Thanksgiving our family makes a Thanks Giving Tree. They have taken many forms over the years but I really, REALLY like this year's tree 🙂
I made this tree as a centerpiece for our Thanksgiving table. I think it's such a beautiful reminder of what the day is all about and it's been fun watching the boys really stop for a minute and think about ALL that we have to have to be thankful for. Each night at dinner we've been adding our thanks to the tree and it's a pleasure to watch it grow.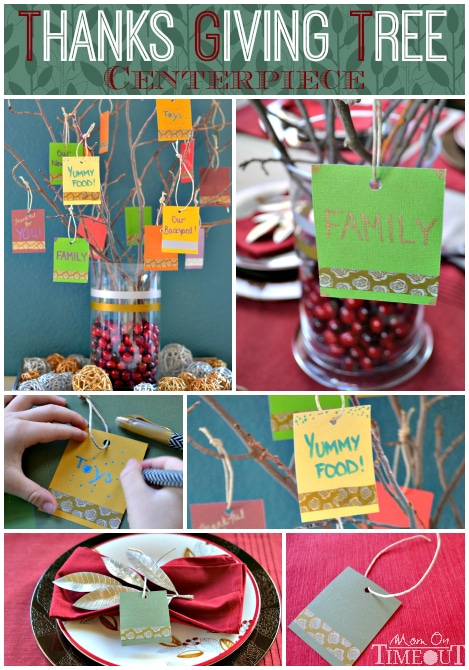 I've incorporated the tree into the place settings as well. Each place setting has a card as a napkin ring. The guests can write down what they're thankful for and hang them on the tree during dinner. I'm so excited to see this tree in full bloom with all that we are thankful for this year!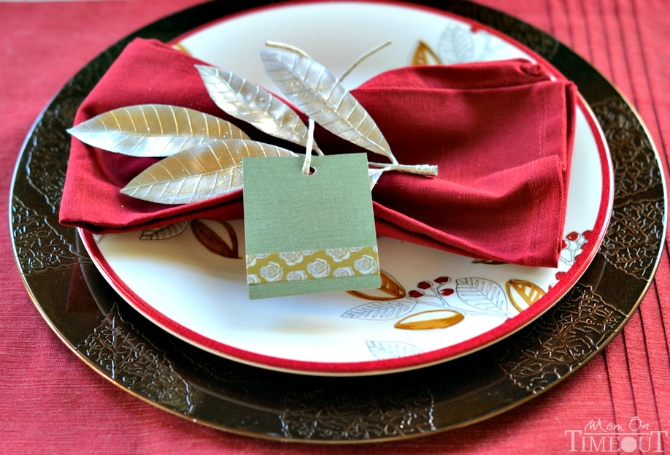 Let's get started!
Materials Needed:
Scotch Expressions Washi Tape (Gold, Gold Vintage Rose, Silver, Zig Zag)
Scotch Precision Scissors
Hole puncher
Cardstock in assorted colors
Twine
Metallic markers
Twigs/Branches
Straight-sided vase
Vase filler (berries, pinecones, pebbles, glass rocks, etc.)
Instructions:
1. Clean vase, and dry thoroughly. Apply one strip of Scotch Expressions Washi Tape about three inches from the top of the vase. I used Silver tape. Then apply a second strip of tape about one inch below the Silver strip of tape. I used Gold tape for the second strip. * Make sure to apply the tape evenly so that the ends meet at the back of the vase. The washi tape is easy to work with and is initially repositionable so if you mess up (like me!) you can pull it off and start again 🙂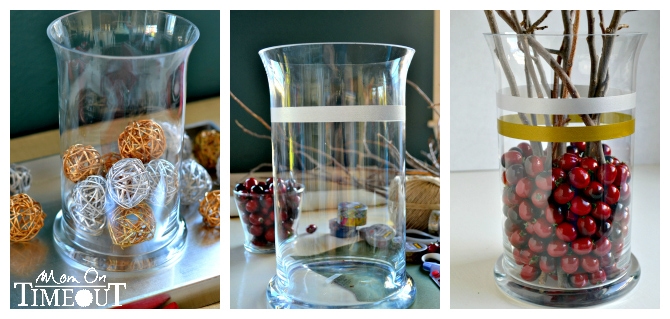 2. Fill vase with filler. (I used berries to fill my vase but you could use glass rocks, pebbles, pinecones, etc.)  Then place the base of the twigs/branches in the filler, with the tops of the branches extending out the top of the vase. The branches should resemble a tree. *Make sure they are nicely spaced so the cards won't be all bunched up in one spot on the tree later.
3. Cut 2.5″ x 3.5″ rectangles out of cardstock. I cut out around 30 rectangles but you can cut out as many or few as you need for your guests and family.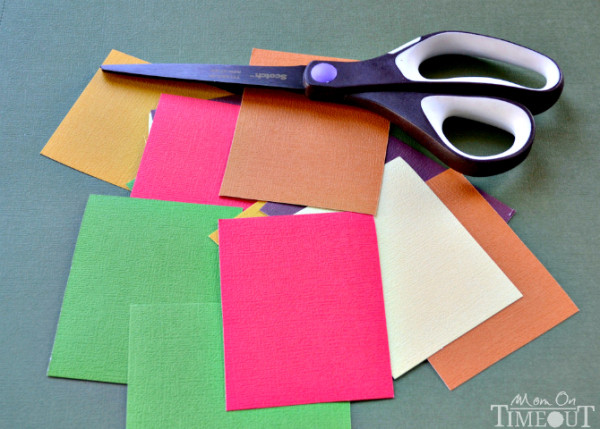 4. Next, select a coordinating Scotch Expressions Washi Tape for the cards. (I used Gold Vintage Rose.)  Wrap coordinating Scotch Expression Washi Tape all the way around the cardstock approximately 1/4 inch from the bottom of the card. Since the thankful cards will be hung from the tree, ensure the strips of tape are evenly applied to both sides of the cardstock. Both sides will be visible to guests.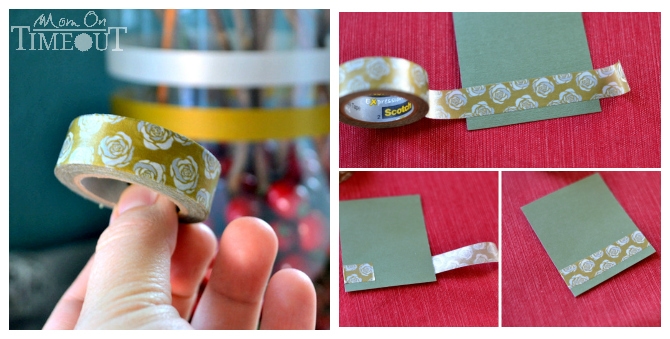 5. Punch a hole in the top of cardstock – not too close to the edge!

6. Cut 10″ lengths of twine, and string one piece through the hole in each piece of cardstock. Then tie a knot at the top of the twine to secure the two ends together to create a loop.
7. Now it's time to write down what you're thankful for! Use metallic markers to write on the cardstock so it really stands out on the tree. You can fill out the cards all at once, at dinner each night of the week, or during Thanksgiving dinner with the entire family. This project is a terrific way for kids (and adults!) to realize all that they have to be thankful for.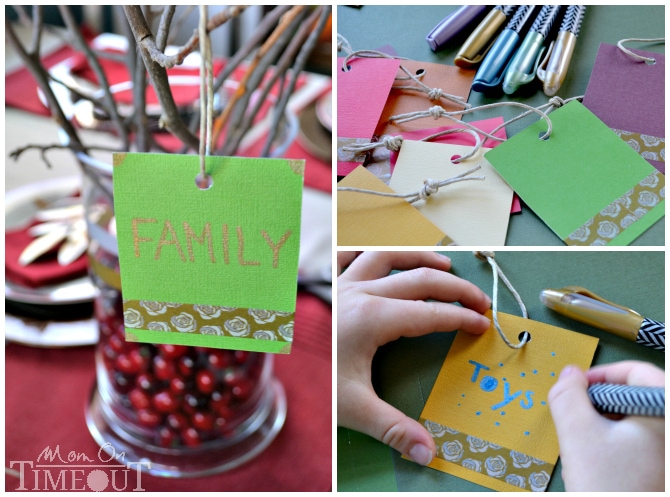 8. Another option is to use the tags as napkin rings. Cut the twine a couple of inches longer so it will fit around the napkin. During dinner, your guests can write down what they're thankful for and add it to the tree.
Soon you'll have a beautiful tree full of reminders of how easy it is to give thanks!
What are your family's favorite ways to give thanks?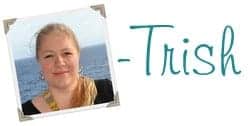 Connect with me!
 Linking up at some of these parties.
Disclosure: I have been selected to be a brand ambassador for Scotch Brands. I have been compensated for my time. All opinions expressed are 100% my own!