Fun Rainbow Fish book activities, crafts, and snack ideas!  Welcome to Week 2 of our Summer Reading Adventure!

We're back with Week 2 of the Summer Reading Adventure! Last week Mari, from Inspired By Family Magazine, amazed us all with her fabulous crafts, activities and recipes for Tickle Monster by Josie Bissett. This week I will be sharing activities and crafts that you can use to bring The Rainbow Fish, by Marcus Pfister, to life for your kids. The Rainbow Fish is a book that we have enjoyed in our house for several years. Not only do the shiny scales appeal to my boys but the underlying message of sharing is an important concept that I can appreciate as a parent.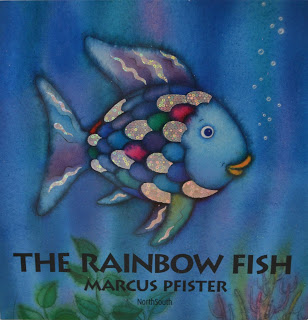 The book is written by Marcus Pfister and the story is about a fish who feels that he is more beautiful than other fish because of his shiny scales. He learns through his trials that when he shares his shiny scales with other fish who don't have them, it makes him feel good and the other fish happy. We started off with a fun Rainbow Fish craft: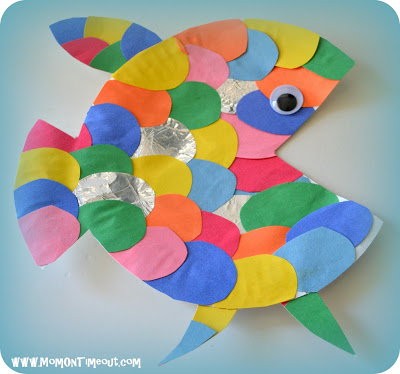 Cut a wedge out of a paper plate and glue it on the opposite side creating a fish tail and mouth. Cut out "scales" using construction paper, tissue paper, craft paper, foil or anything else you can think of 🙂  The foil is for the shiny scales from the book. Start gluing the scales onto the fish until you have covered the entire surface of the plate.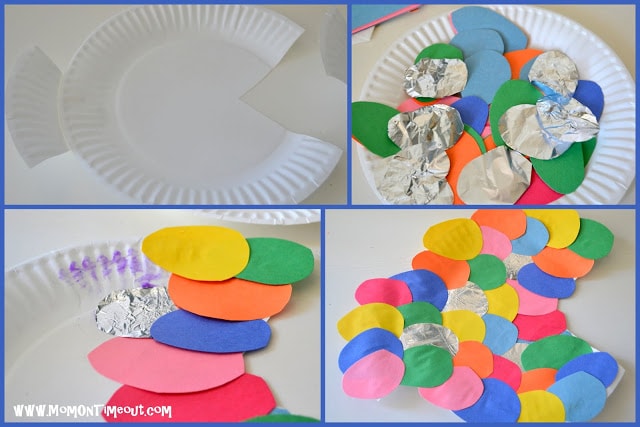 Turn the fish over and trim the excess paper along the edge of the fish. Add a googly eye and a couple of fins and you're done!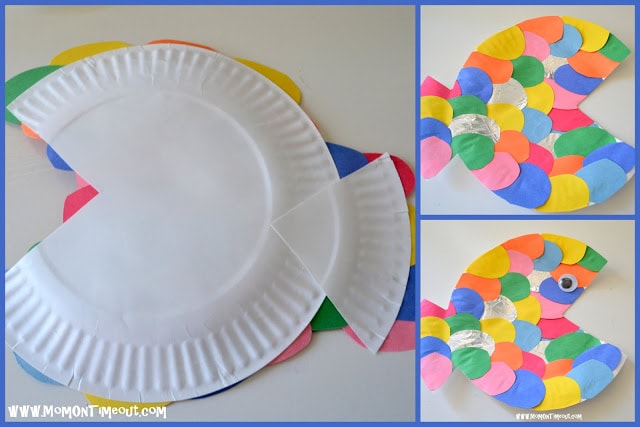 The boys made a rainbow using colored goldfish.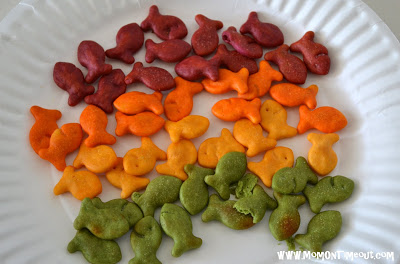 Next I had Bryce do some color sorting with rainbow fish crackers using a cupcake tin. Reece helped by supplying more fish for Bryce to sort. After sorting, depending on the age of the children, you can have them count the number of fish.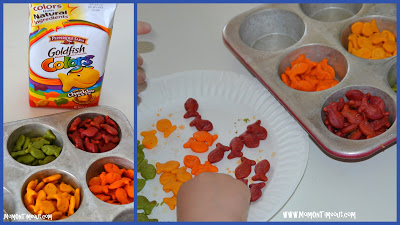 After talking about sharing with the boys, we went through their rooms and "fished out" toys that they could share with kids who might not have as many toys as they do. This is also a great way to get your closets organized!
Finally we made fish necklaces using colored fish and cord. The boys were able to share their fish with friends and it really helped to illuminate the underlying message in the story. This activity can really help children see that sharing not only makes others happy but that it makes them feel good too. It's never too early to learn about sharing our talents and possessions with others.
Now it's your turn, LINK AWAY!
Pick your favorite children's book
Blog about the book inspired activity, recipe or craft
Stop by and link up!
The post can be old or new – any and all book related posts are welcome!
You can link up below or at Inspired By Family Magazine and your post will be visible on both blogs
At the end of our 6 weeks 

ALL

 of you who have linked up will be eligible to win a copy of Tickle Monster by Josie Bissett!
Add our button below to your post so others can join in on the fun!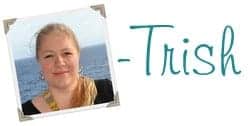 Connect with me!
Linking up here, Home Stories A2Z, Savvy Southern Style, and My Repurposed Life.