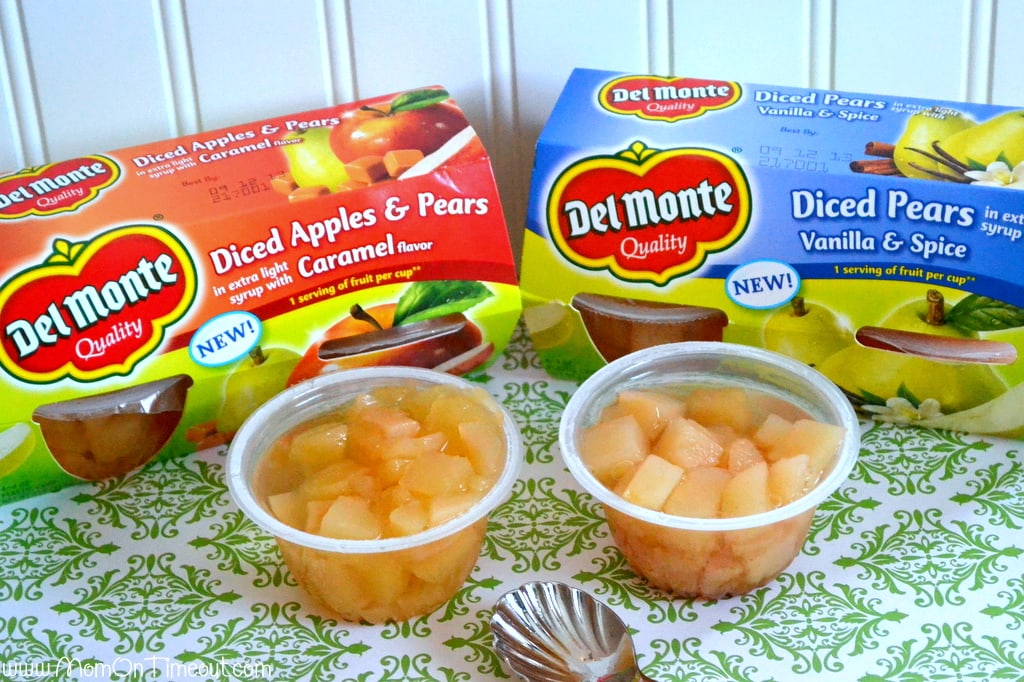 I hope everyone had a wonderful Thanksgiving!  We had a magical time at Disneyland and have just started getting the Christmas decorations up.  We bought the tree yesterday and got the lights up outside and I'm hopeful we can tackle decorating the Christmas tree tonight.   As usual, after returning from vacation I found our fridge pretty much devoid of anything we could really eat 🙂  Does this happen to everyone?  I headed to Walmart to pick up some essentials and most importantly some lunch items for Reece since he started back to school today.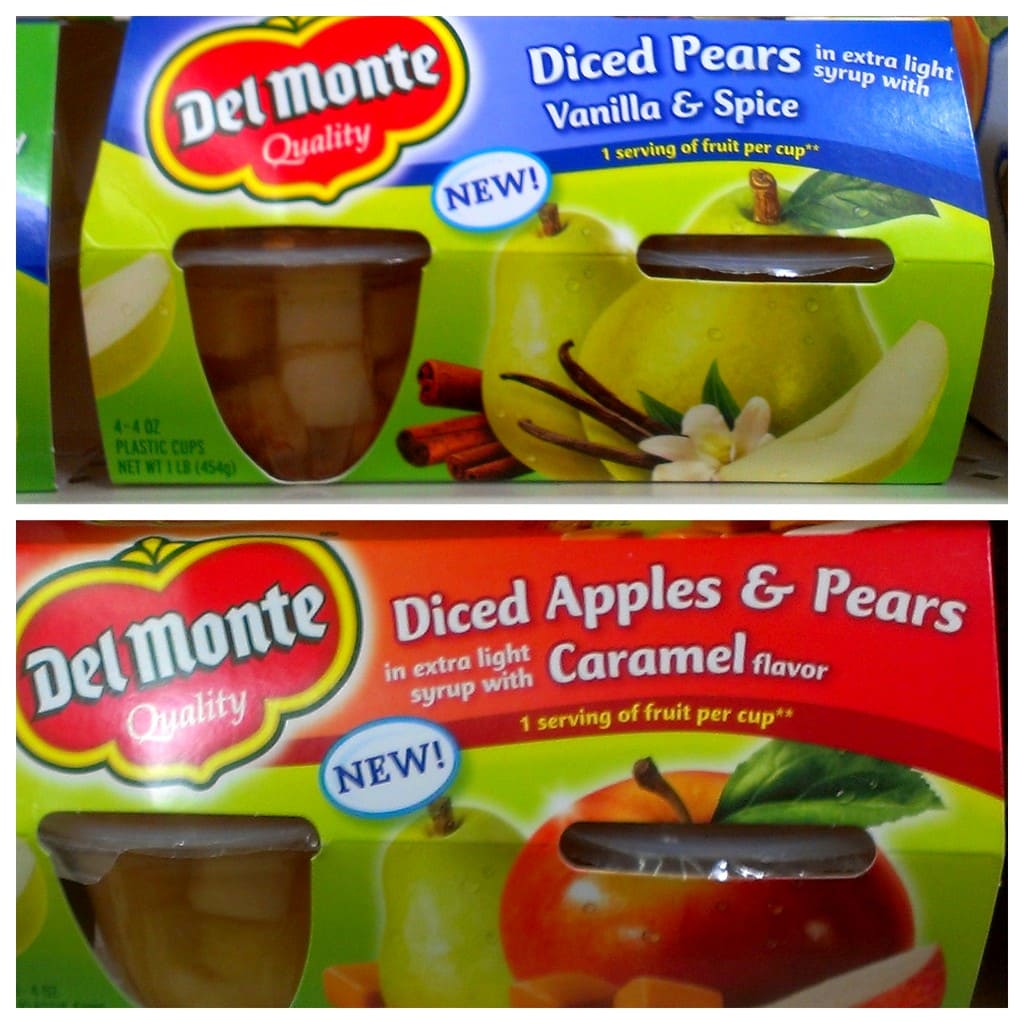 I was really excited to see some brand new flavors of Del Monte fruit cups because my boys love them!  I picked up two new flavors – Diced Apples & Pears with Caramel Flavor and Diced Pears with Vanilla & Spice.  They sounded delicious and I couldn't wait to have the boys give them a try.  I haven't had such great luck sending whole fruit with Reece in his school lunch but he loves the Del Monte fruit cups and I love that they are a healthy alternative.  With only 60 calories, no high fructose corn syrup and gluten free, Del Monte fruit cups are a smart and easy choice for snacks and lunches.   I finished up my shopping and headed home to finish unpacking and tackle the seemingly endless piles of laundry…
Sunday after working in the yard and getting the tree set up, I told the boys it was time for a snack and pulled out the chilled Del Monte fruit cups.  I let them choose which flavor they wanted.  Reece chose Diced Apples & Pears with Caramel Flavor and Bryce selected the Diced Pears with Vanilla & Spice.  I knew they were going to like the fruit cups but I was not prepared for what happened next.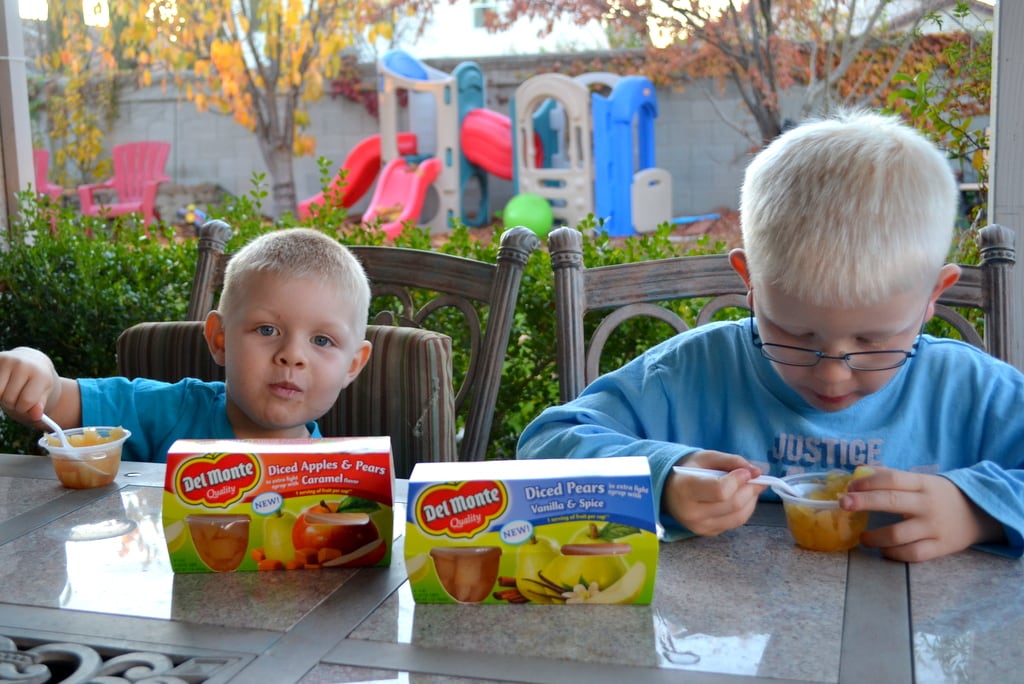 They didn't say a word.  Not one word while they demolished their fruit cups.  All I heard were sounds of pure pleasure and then slurping towards the end.  I honestly could not believe how fast those fruit cups disappeared.  Reece finished seconds before Bryce and tipped the cup to his mouth to drink the remaining juice.  Bryce, who always follows in the footsteps of his older brother, did the same.  Finally, Reece spoke.  "Can I have another one?"  Yeah.  These babies will be on future shopping lists for sure.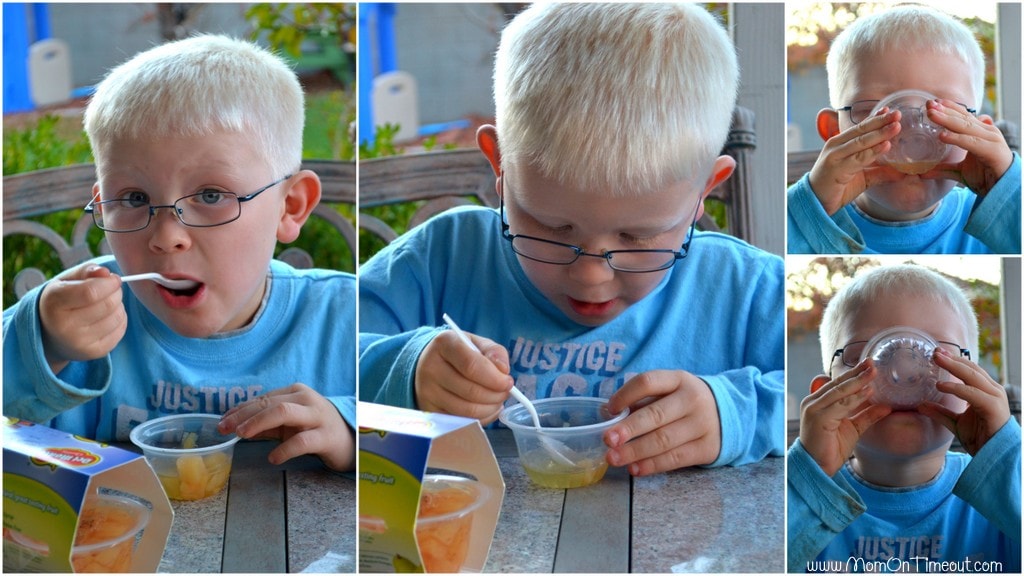 I gave both flavors a try myself today and they really are delicious!  I love having more flavor options and these two are really, really good!  I think my favorite is the Diced Pears with Vanilla & Spice.  I can trick myself into thinking this 60 calorie fruit cup is my dessert 😉  It's definitely a nice change to my typical apple or banana snacks.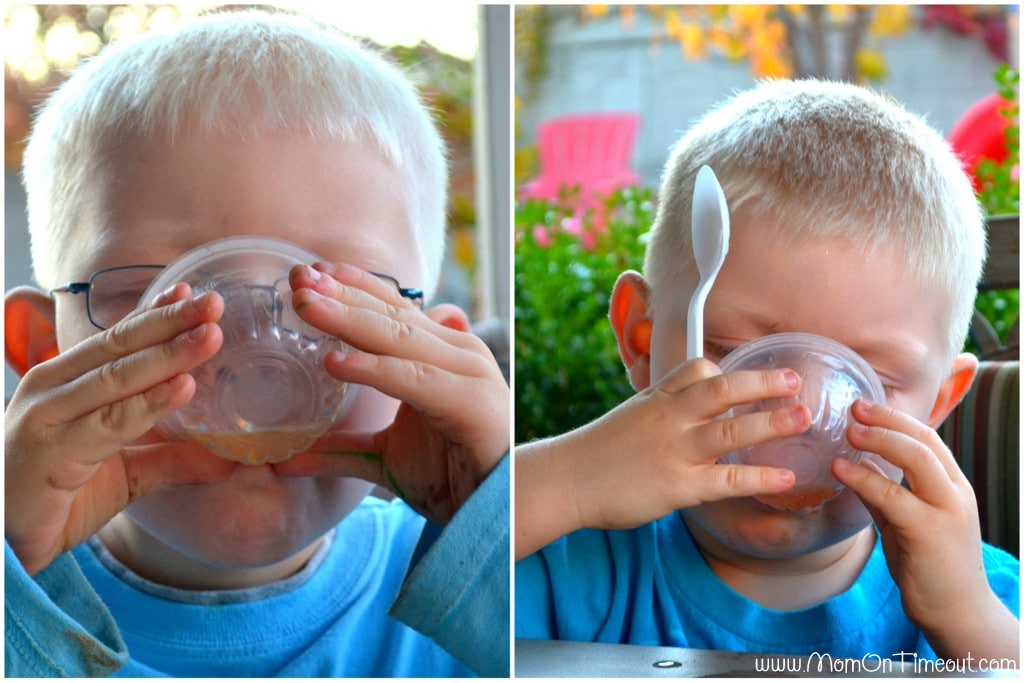 What are some of your favorite healthy snacks for you or your kids?  Find out more about Del Monte on Facebook and Twitter and make sure to print out a coupon for your next shopping trip!
Disclosure: I am a member of the Collective Bias®  Social Fabric® Community.  This shop has been compensated as part of a social shopper insights study for Collective Bias™ and Del Monte #CBias #SocialFabric