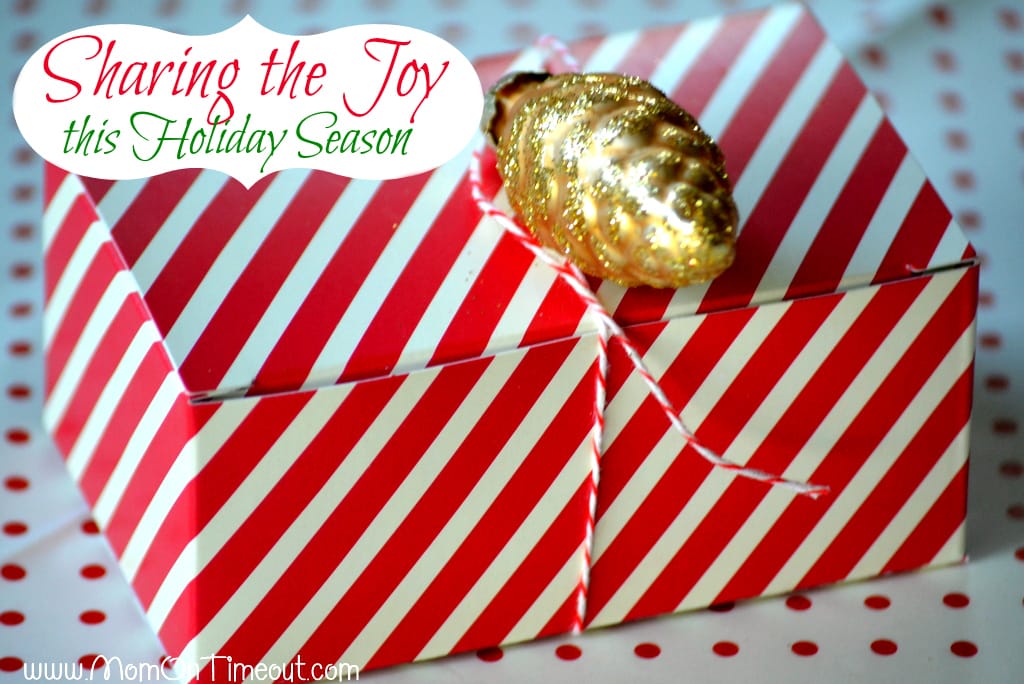 Christmas has always been about so much more than buying presents for my family. The holiday season is a time or sharing and giving and showing our children what that means by example. I remember a few years ago when Reece was old enough to help package up the Operation Christmas Child boxes and how hard it was for him to understand why it was that we were sending the boxes away.  I think it was the same year when my family adopted another family for Christmas from our church. We took care of everything from presents for the whole family, jackets for all of the kids, everything one could possibly want for Christmas dinner and all the extras we could manage. That experience was so personal and intimate and was more rewarding than you can imagine.  It was also a great time of learning for our children.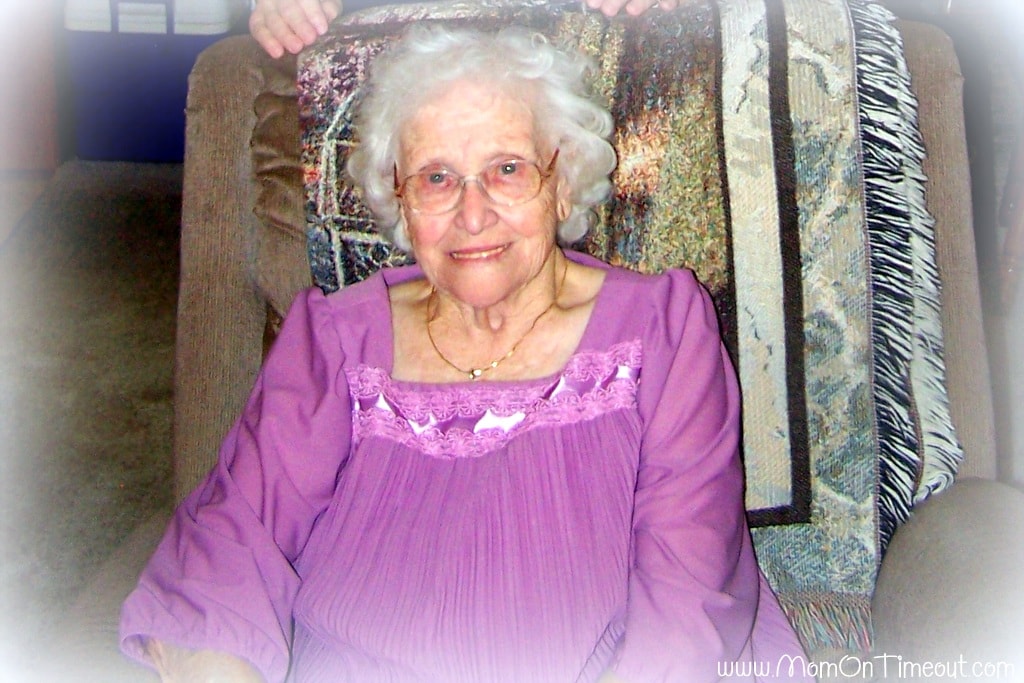 We are always looking for an opportunity to give back and to share with others and this year is no exception. This year I decided to take up some treats to my Nana's nursing home. I used to deliver cards and Advent Calendars to the nursing homes when I was in high school and it was such a moving experience that I wanted my children to participate in that this year.  I knew World Market would have everything we needed to pull this off and was excited to go shopping!  That weekend my Nana was admitted to the ER for a heart attack.
She passed away this past Friday.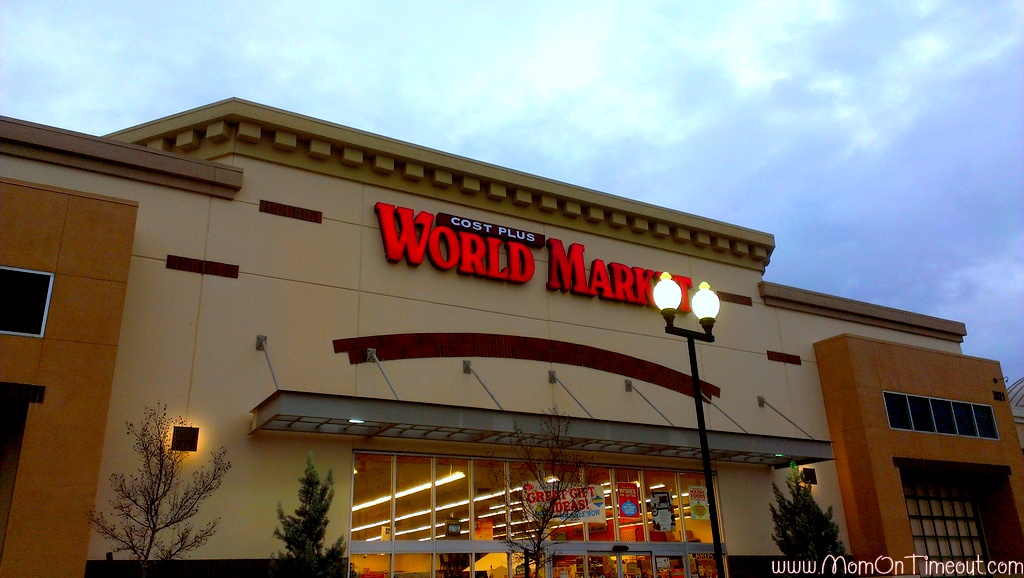 It has been an incredibly emotional past week and despite the sadness I was feeling, I was determined to not let it effect my plans. It would have been so much fun to push my Nana up and down the halls of her nursing home delivering goodies to her friends but it is equally important to show all of those wonderful people there that there are people who care about them and want to see them smile.  My sister and I headed to World Market with Reece in tow determined to pick up all that we needed to make this special delivery happen.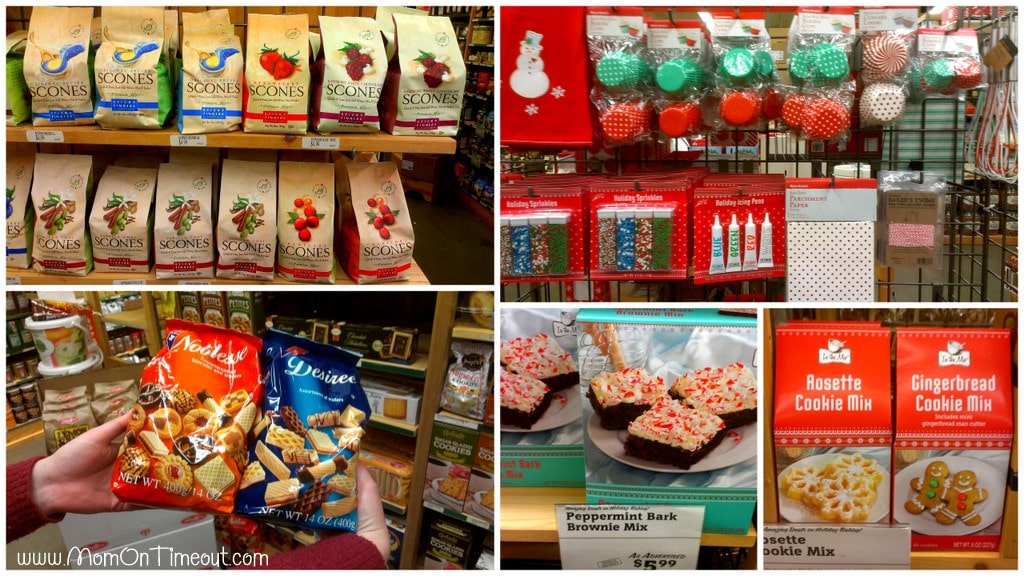 There were so many delicious baking mixes to choose from at World Market that it was hard to narrow it down!  We picked up all kinds of pretty packaging, baskets, trays, confectionery boxes, pretty parchment paper, cupcake liners and more! I wanted everything to look just perfect and I think packaging like this really shows someone you care and makes them feel special.  It was so fun to lay everything out and see what I had to work with once I got home.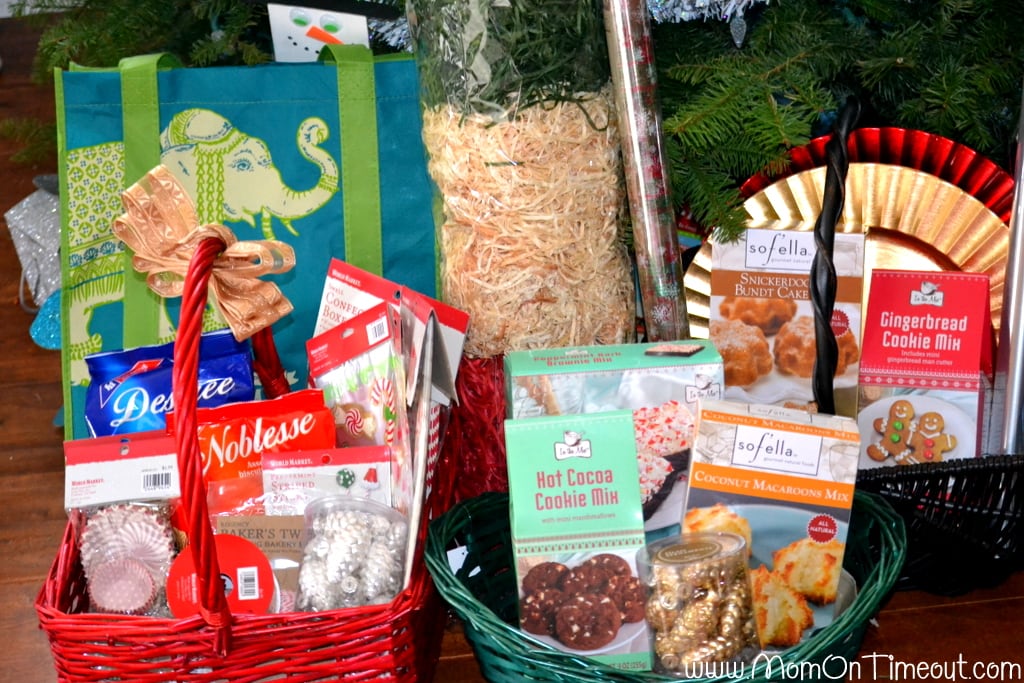 Reece and I spent several afternoons baking up the treats we picked up at World Market and I can honestly say I would not have been able to get this all together without those delicious baking mixes! World Market makes it so easy to get it all done and everything I sampled was just delicious.  The Gingerbread Cookie Mix even came with a cookie cutter so it was perfect!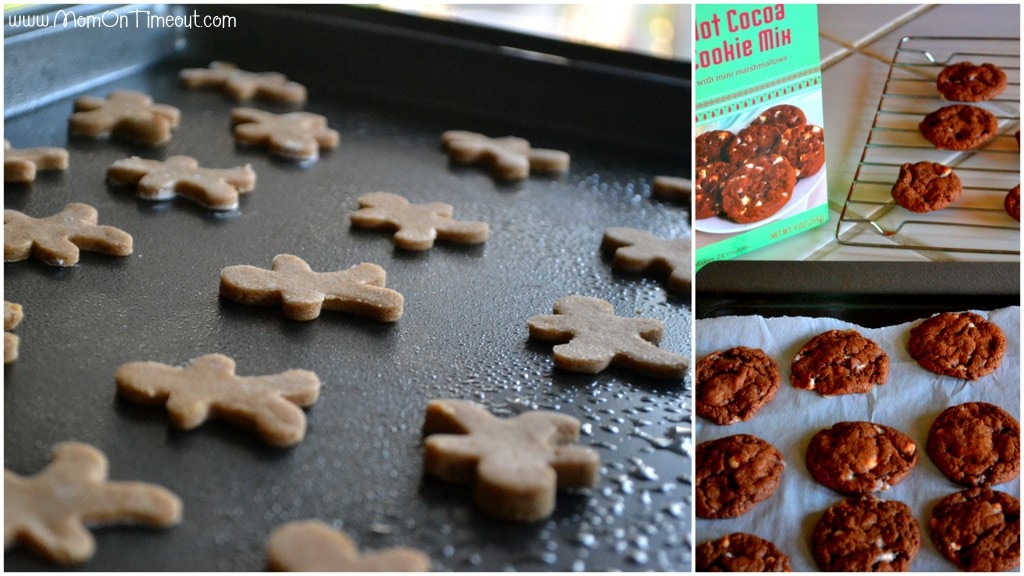 I made all the treats bite-size so they would be easier to enjoy.  The Peppermint Bark Brownies were out of this world – soooo good!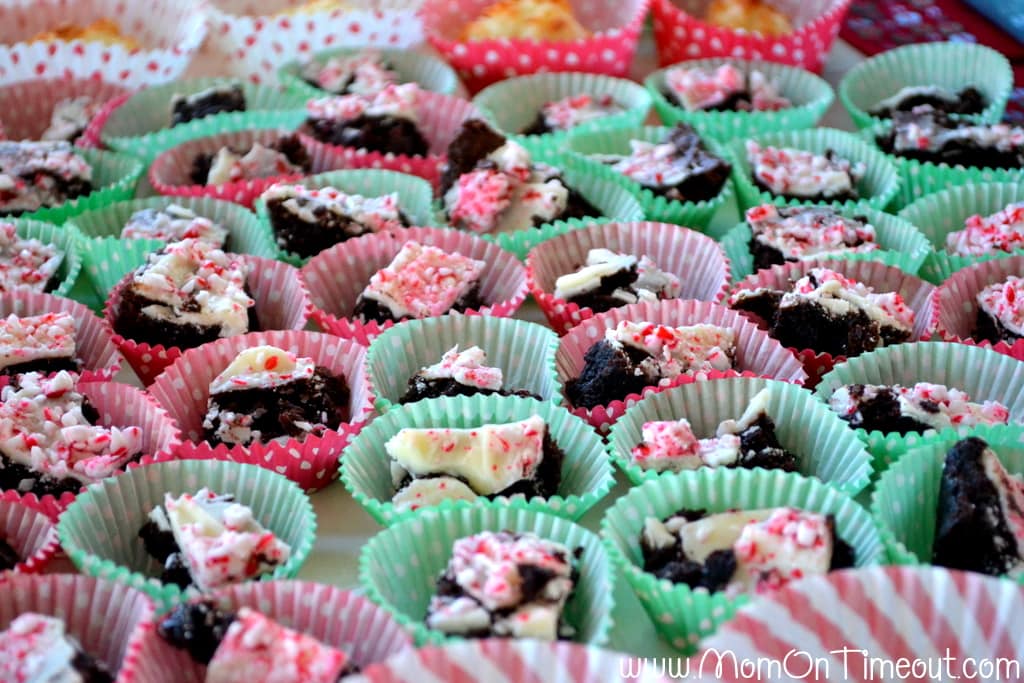 We set up an assembly line and placed all the goodies into liners…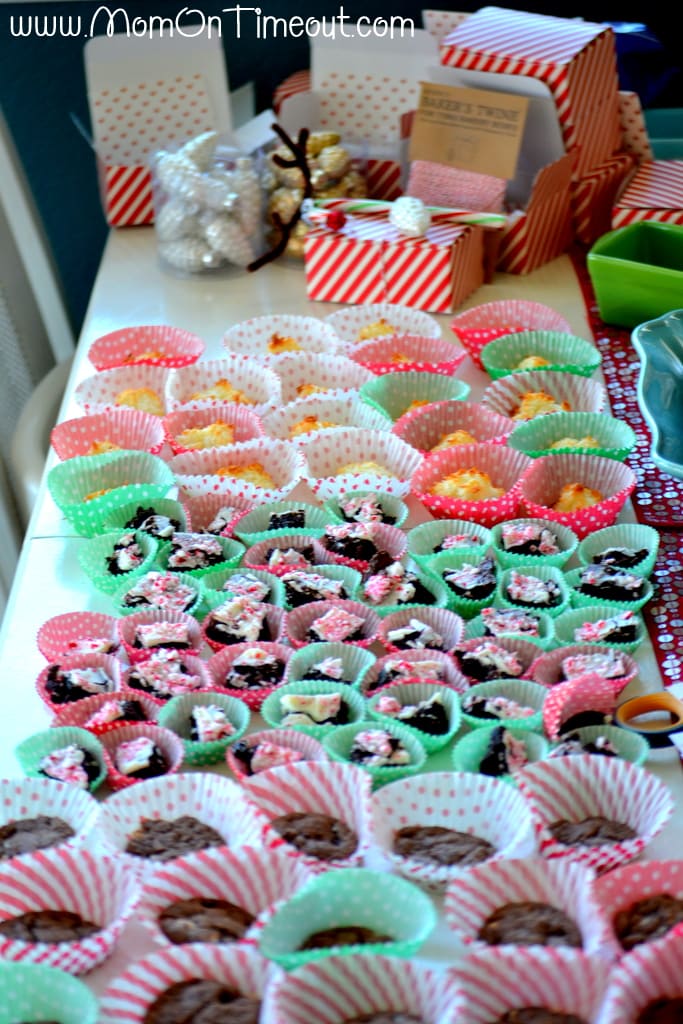 I cut the parchment paper to line each box and then filled the boxes with our baked goodies.
The boxes were tied with baker's twine and then I tied on a small ornament.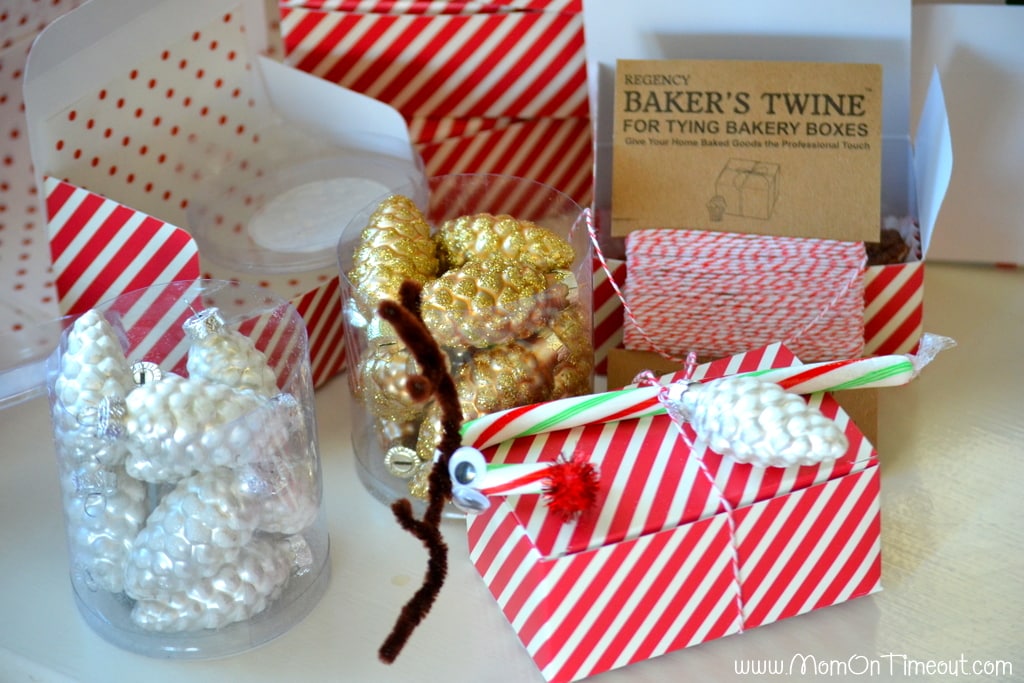 The confectionery boxes were just perfect!  The ornaments looked so lovely on top – I just love how they turned out!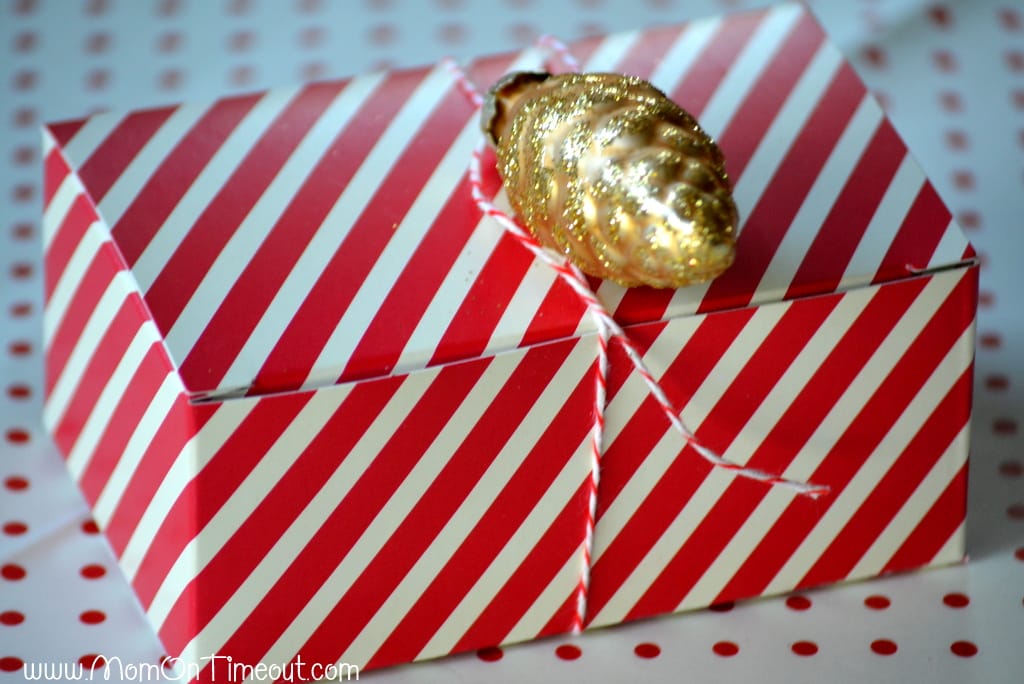 I tied the bakers twine so it could easily be slid off the box leaving them with an ornament that could be hung wherever they wanted.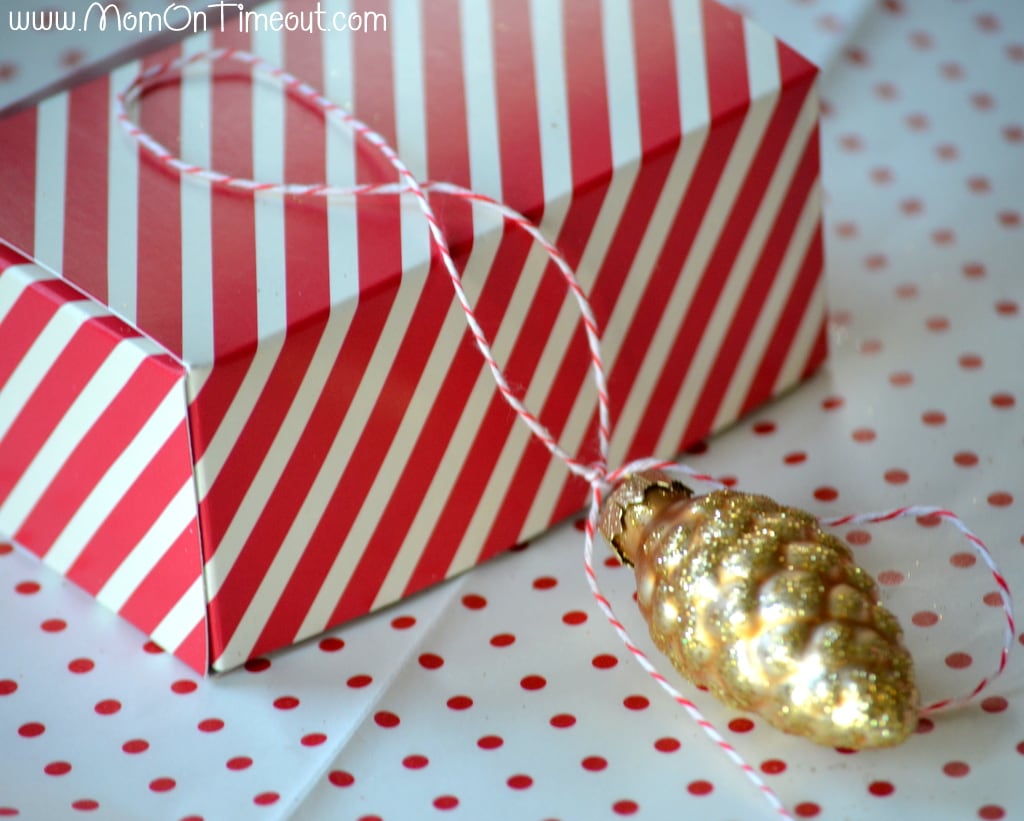 Reece and I also made up a whole herd of Candy Cane Reindeer to distribute to the residents. My Nana had a real sweet tooth and was partial to hard candies so I thought it would be fun to bring something she would have enjoyed.  Those little reindeer were a real hit too!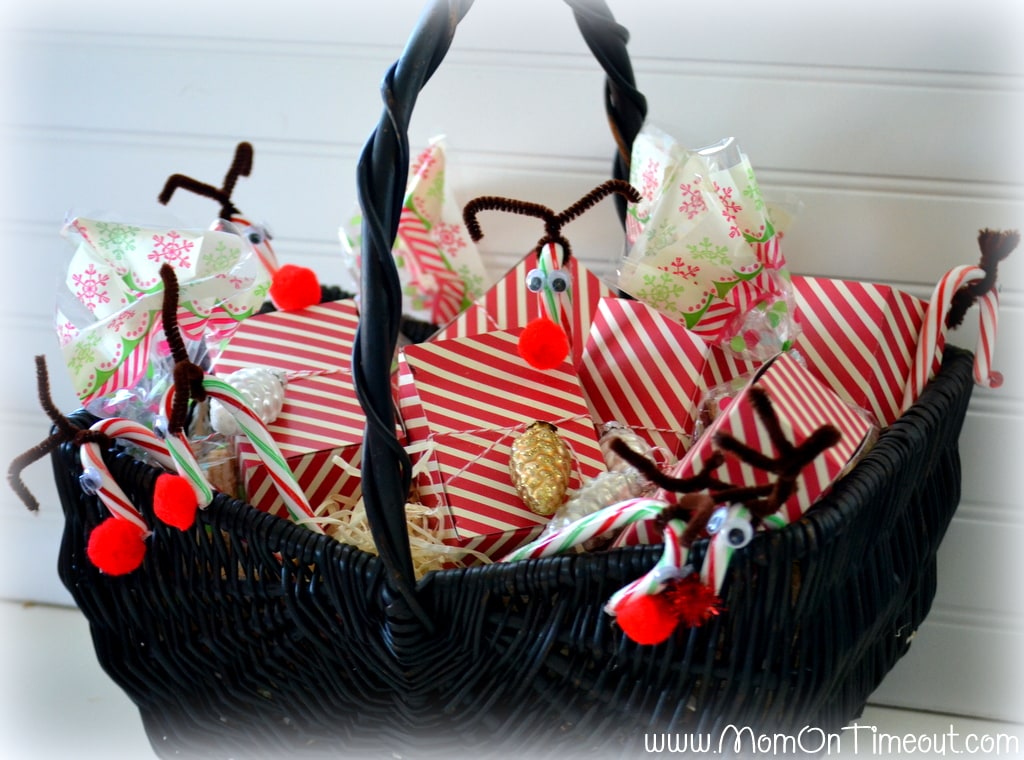 We finally had everything all packaged and ready to go…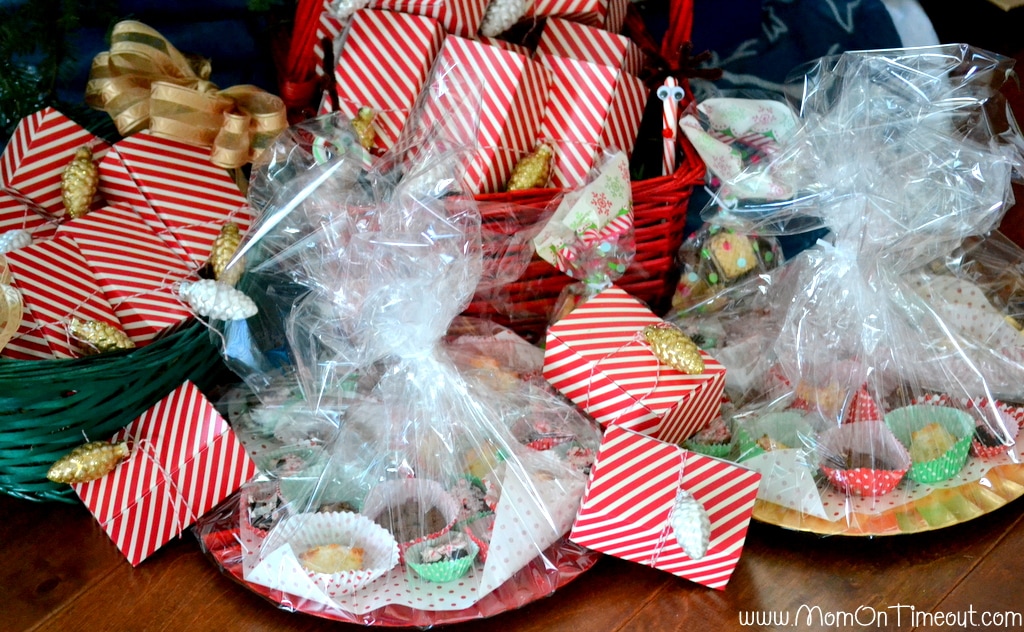 …including two trays for the employees!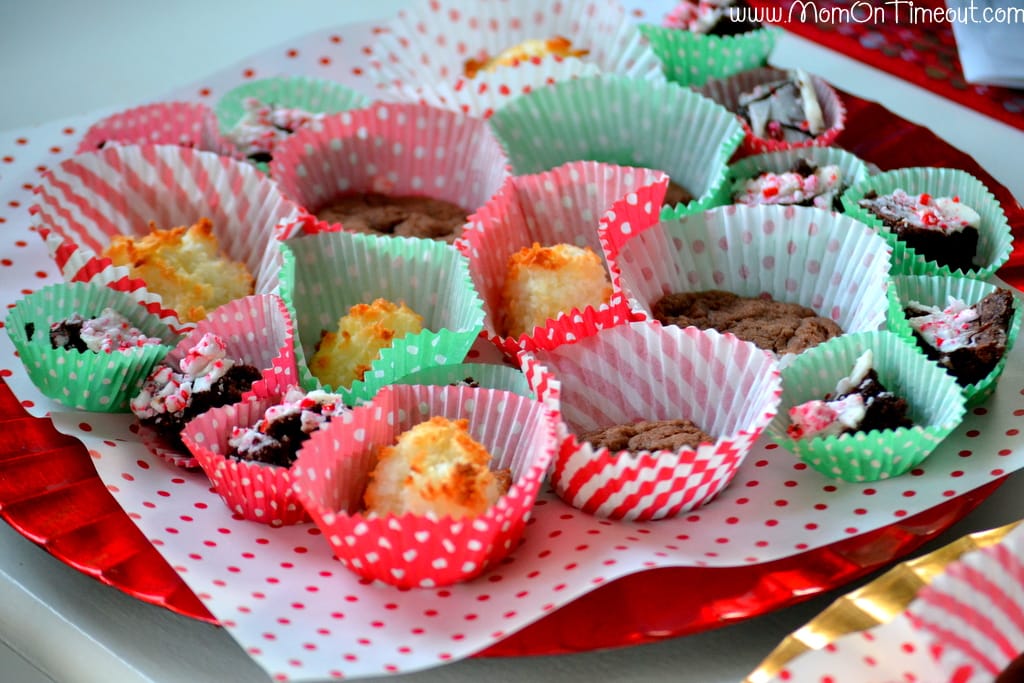 Everything looked just beautiful thanks to World Market!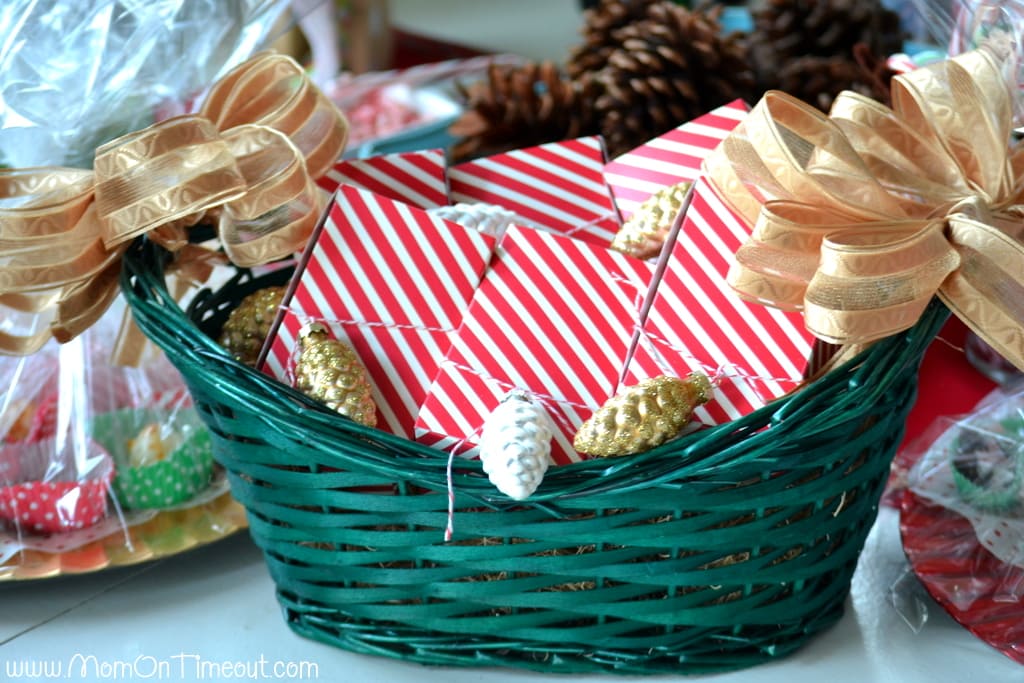 My husband and I went up with Reece on Sunday to make the delivery. It has originally been planned for Friday, the day my Nana passed away, but I am so, SO glad that we still went!  These dear, sweet people were so thankful for the small blessing that we were bringing their way that day. I think many of them were happier to see a chattering, smiling Reece, than their little box of goodies.  We ran into my Nana's old nurse who escorted us around the nursing home making sure that we were handing out all of treats to residents that could enjoy them.  We brought extra ornaments for those who were not able to eat the treats so no one felt left out.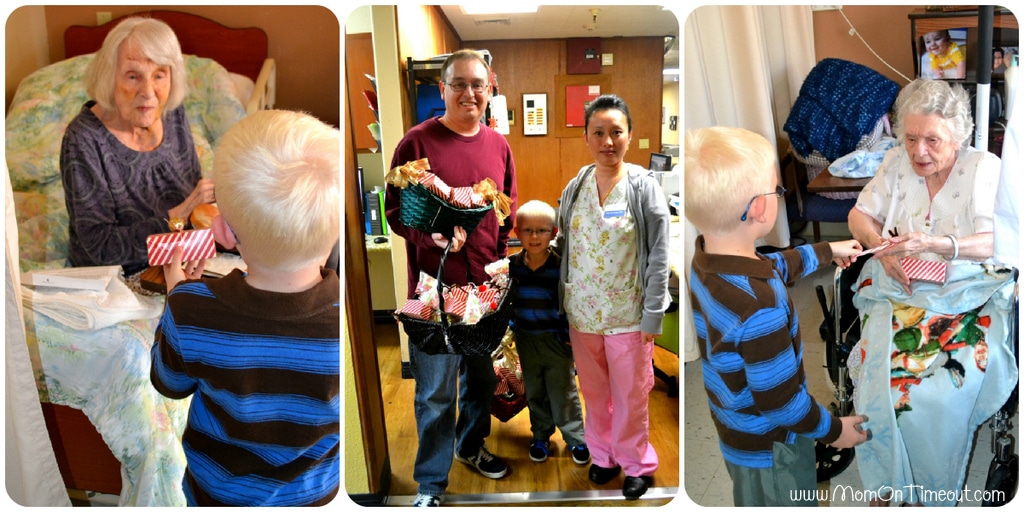 I was so proud of Reece!  He did such an amazing job and was so cheerful and polite and answered the same questions over and over again with a smile.  When we left I asked him how that made him feel, making so many people so happy, and he said "It feels really good Mommy!  Those are all Grandmas and Grandpas too!"  And that's just it.  My Nana is no longer there but every person in that nursing home is special to someone else.  Someone who would be so appreciative of our efforts.  There were many children visiting their parents while we were visiting and they were so grateful and thankful that someone was coming to pay special attention to their loved one.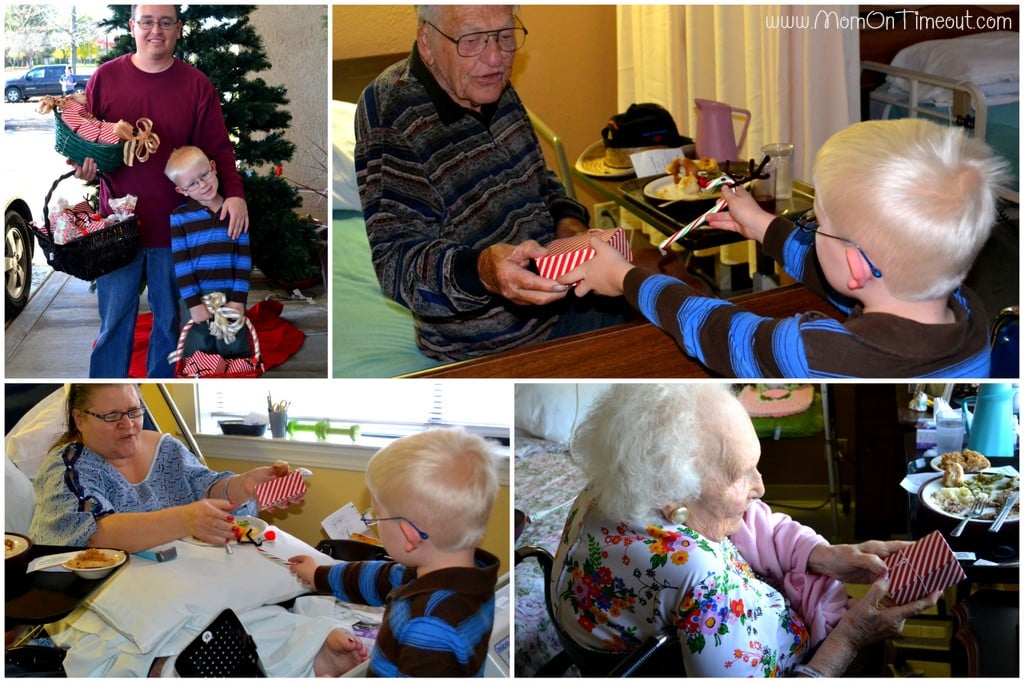 Sharing joy during the holiday season just doesn't get any better than this!  Right now World Market wants you to help share this joy this holiday season with their Share the Joy Sweepstakes!   It takes only seconds to enter and the prizes are fantastic!
Grand Prize package includes: A $5,000 American Express Gift Card for you and $5,000 for a charity of your choice
You could be one of 5 winners (one winner per week).
The Share the Joy Sweepstakes ends 12/21/12.
Find out more about World Market:
Website | Facebook | Twitter | Pinterest | Google+ | Instagram
Do you have plans to share the joy this holiday season?  I'd love to hear how!
Disclosure: This shop is part of a social shopper marketing insight campaign with Pollinate Media Group™.  All opinions are, as always, 100% my own.