This School Year Time Capsule is a fun and creative way to preserve all those special memories that are created all year long!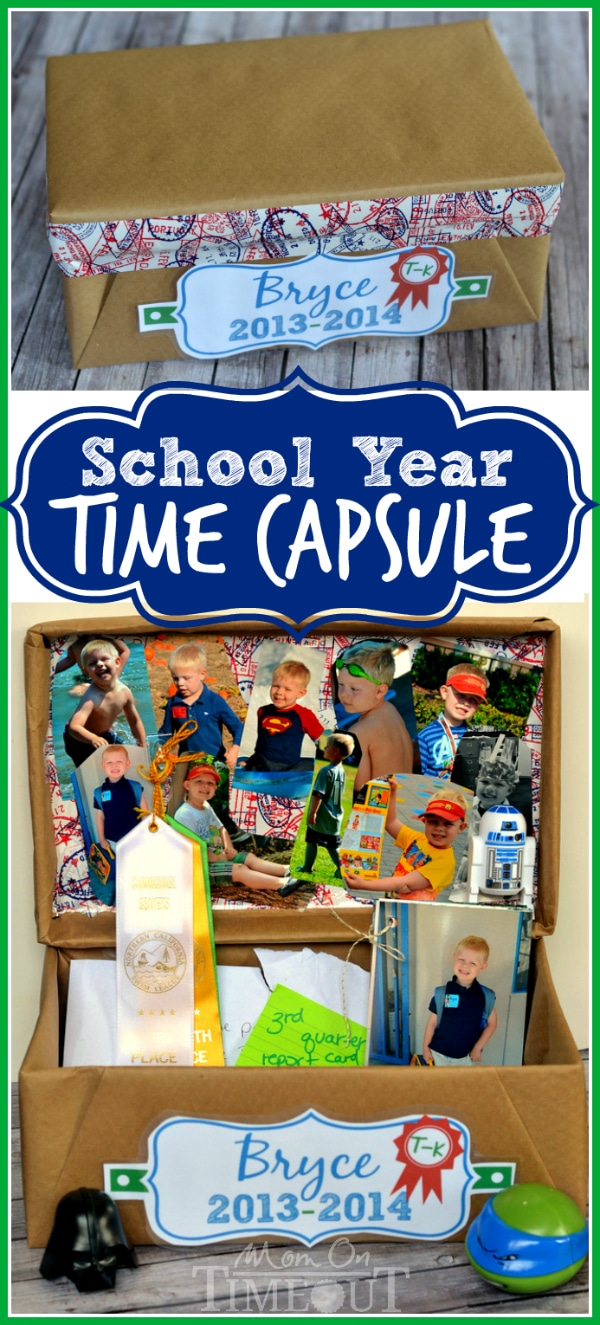 Now that the boys have been back in school for a few weeks, the paperwork is starting to come home…in droves. It's a struggle that I encounter every year – trying to decide what to  keep and what to trash. If the boys had it their way, I would save it ALL.
Fortunately, it's not up to them 🙂
I think this time capsule idea is SO much fun and the boys love picking out what they want to go in their time capsule throughout the year. All sorts of things go in:
party favors
awards
report cards
school work
pictures
and pretty much anything else they think is worth saving
The idea is really very simple: collect special things during the school year that you want to keep and preserve. Package them up in a shoe box (or other container) and tuck away to be opened at a later date, say, when they kids are in college 🙂  It'll be so fun to see what the boys were into, what they were learning, who their friends were, and so on. I love that the boxes are easy to store and don't take up a lot of space.
Let's get started!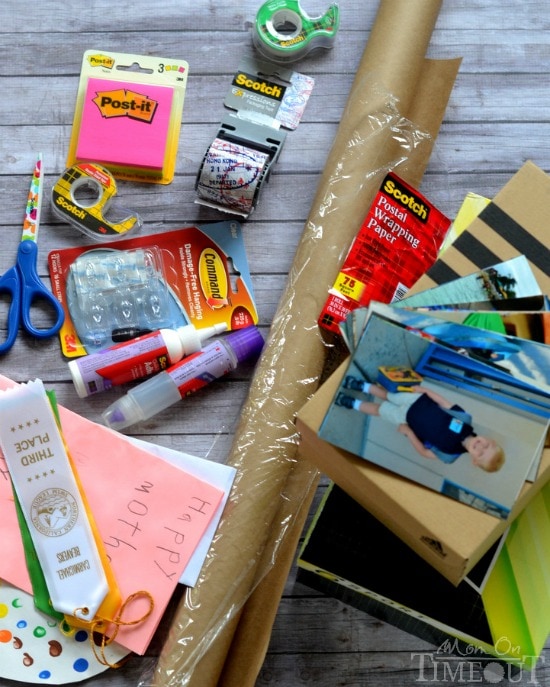 Materials Needed:
• Postal wrapping paper
• Scissors
• Sticky notes
• Double-sided tape
• Shoe box with detached lid
• Quick dry adhesive
• Transparent magic tape
• Hole puncher
• Twine
• Packaging tape in any color or pattern – this project used Passport
• Assorted memory items such as photos, report cards/art, and mementos from the year
• Scotch® Long Lasting Moving & Storage Packaging Tape
• OPTIONAL: Clear mini hooks
Start by gathering the materials you want to add to your time capsule. Cut the photos into various shapes and sizes.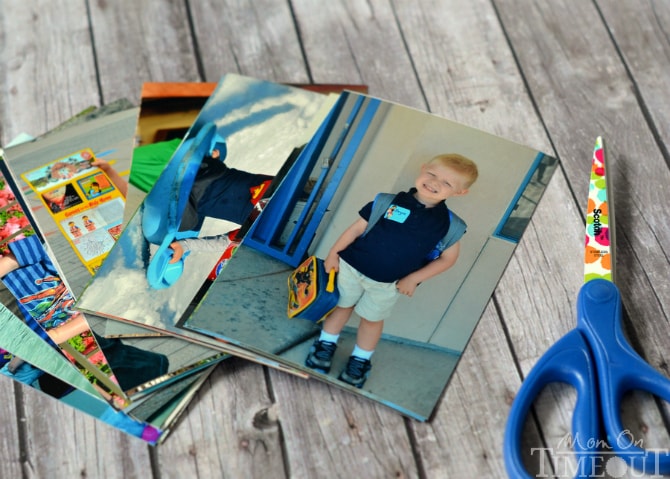 Lay out the photos on a flat surface and plan how you want the collage for the inside of the lid to look.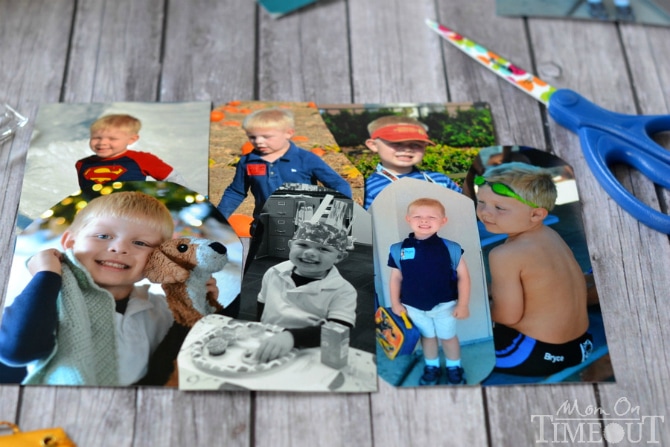 Next, wrap the shoe box with postal wrapping paper, using transparent magic tape to secure. Repeat to wrap the lid.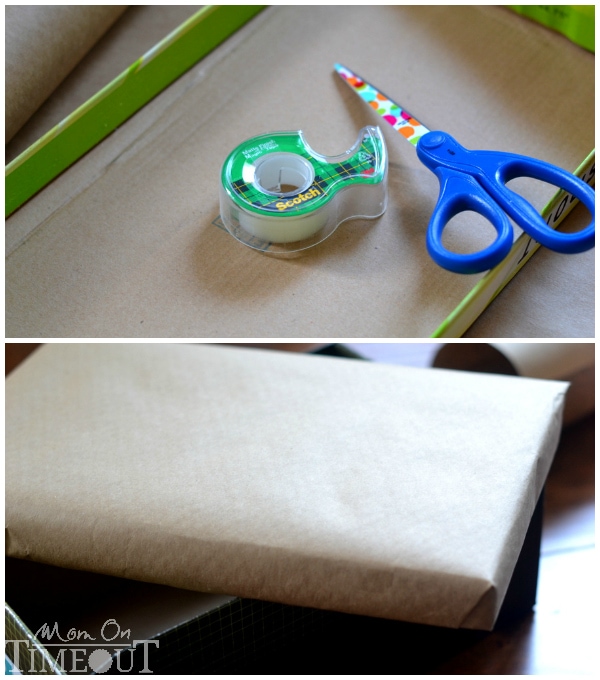 Cover the entire underside of the lid using packaging tape in any color or pattern, creating a background for the photo collage.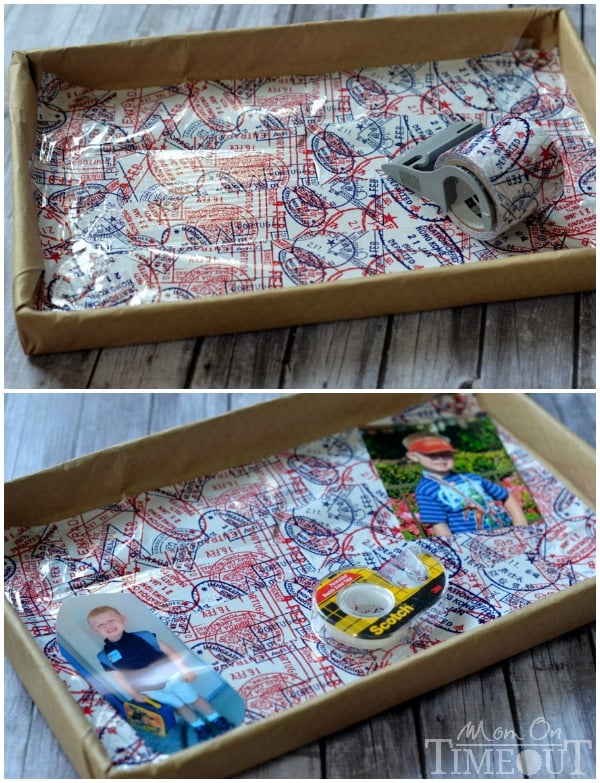 Use Scotch® double-sided tape to adhere the photos to the lid, creating a collage. Mae sure to cover the majority of the underside of the lid in photos. (OPTIONAL: Following package instructions, adhere clear mini hook to inside of lid to hang lightweight items – I used a mini hook to hang ribbons. )
Next use sticky notes to write information or dates on the memory items to help remember in the future. I don't know about you, but I can't remember what I ate for dinner last night, so this step is CRITICAL 🙂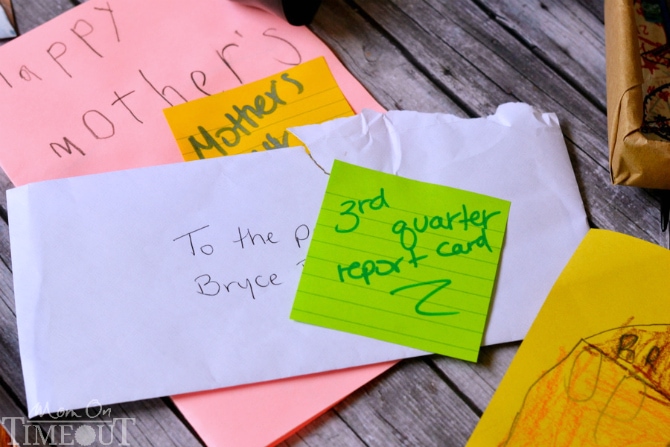 Gather any pictures that didn't get used on the lid. Punch holes in the pictures and use a small piece of twine to string them together. Tie the twine together to secure the pictures.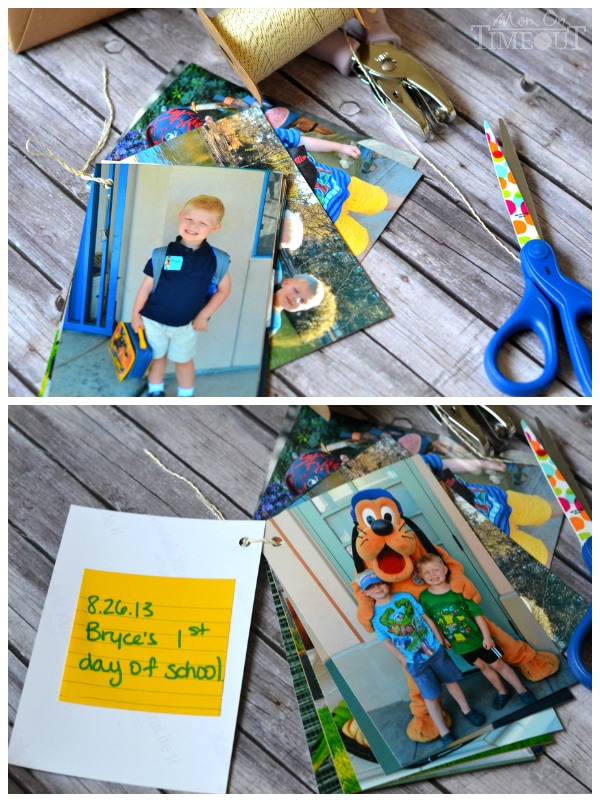 If you like to be all organized, you can create a label for the front of the box and adhere it to the front of the box by covering it with a layer of Scotch® Long Lasting Moving & Storage Tape. I actually laminated mine first.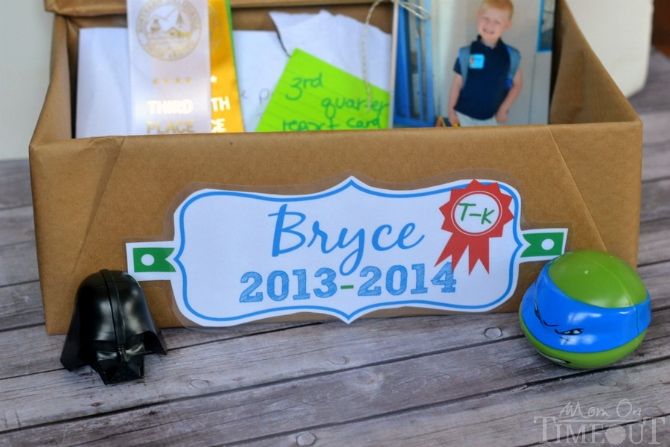 Be sure to use a piece of tape that extends beyond the length of the label to adhere it to the box.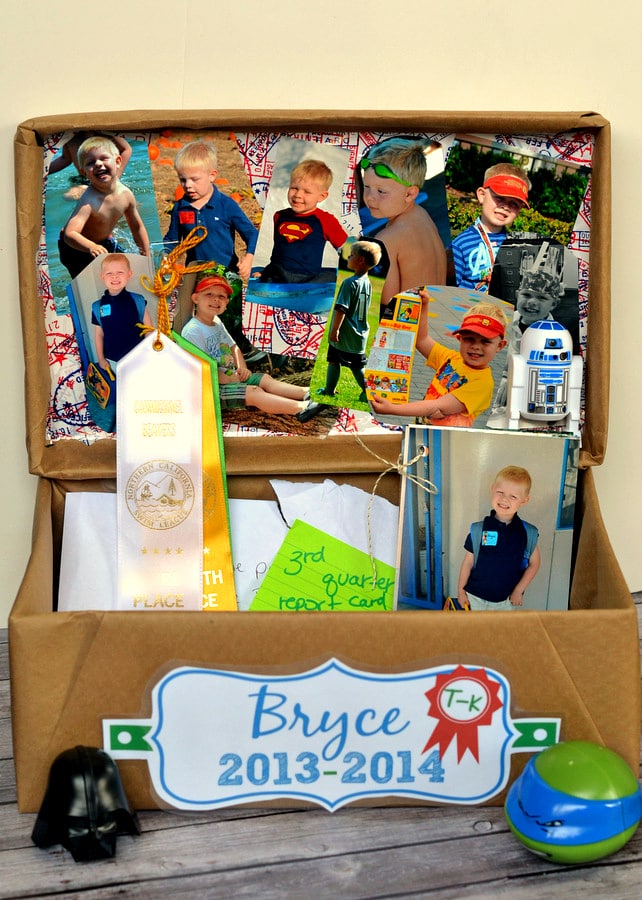 Finally, fill the box with all the memory items and tape shut with patterned packaging tape.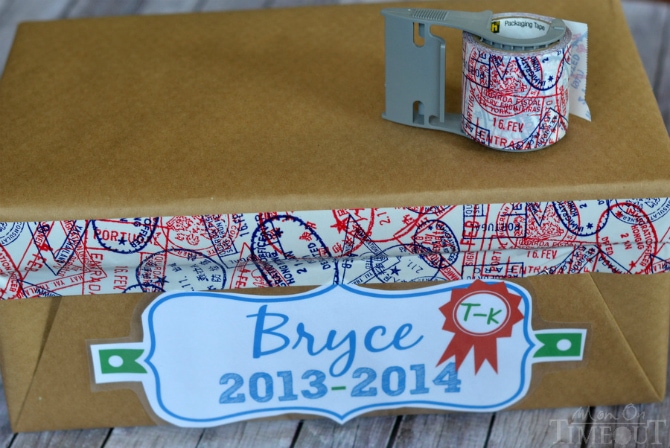 To preserve the time capsule, reinforce the postal wrapping paper by covering the box in Scotch® Long Lasting Moving & Storage Tape. This stuff is the BEST!
And we're done! In 10 or 20 years, these boxes will be SO much fun to open. I'll be crying my eyes out looking at pics of my babies and it will be such a treat to take a walk down memory lane with the help of these School Year Time Capsules. What would you put in yours?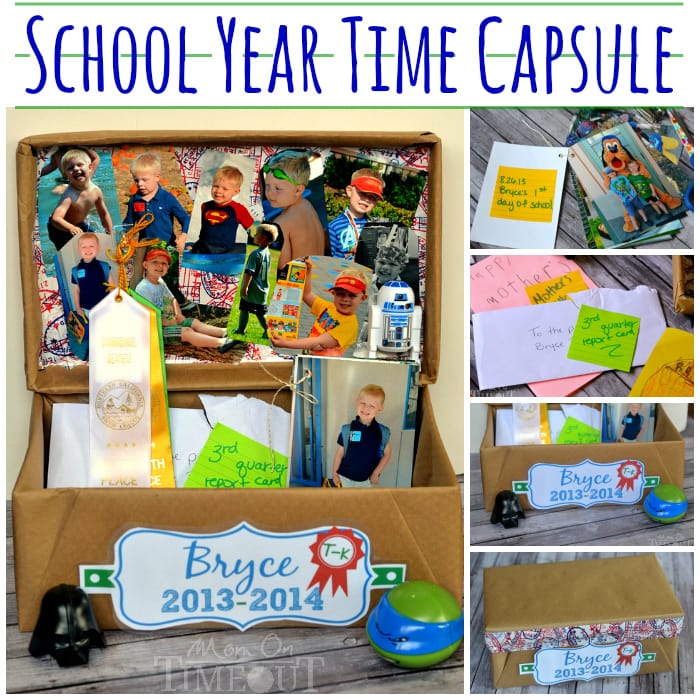 Other school-related projects: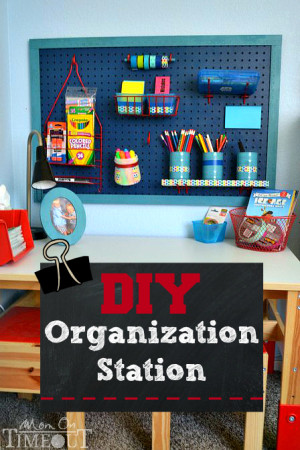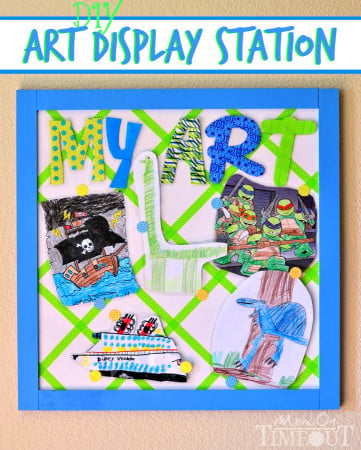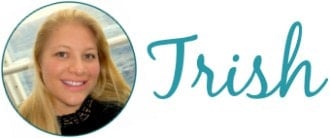 Connect with me!
 Linking up at some of these parties.
 Disclosure: I have been selected to be a brand ambassador for  Scotch Brands. I have been compensated for my time. All opinions expressed are 100% my own!