St. Patrick's Day is the perfect time for this Potted Rainbow Craft!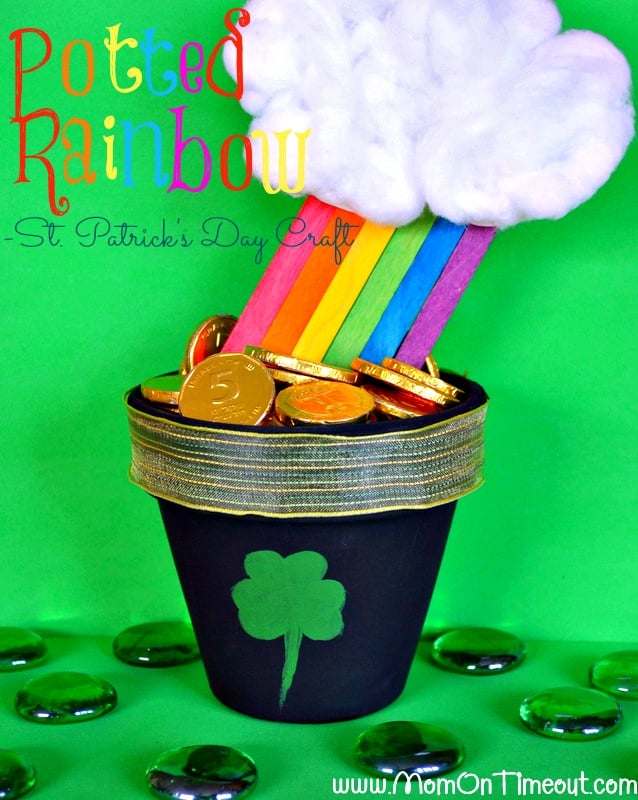 The boys have been itching for a craft lately so I came up with this fun Potted Rainbow (a St. Patrick's Day craft) for us to make together. I love rainbows and really wanted to make a pot of gold so kind of combined the two. I had this little terra cotta pot and thought it would make the perfect "pot of gold". This project came together so quickly and even my husband was impressed with the result:)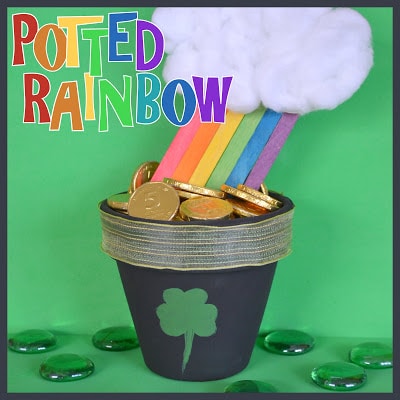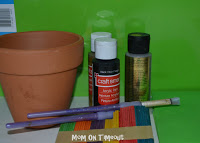 Materials Needed:
terra cotta pot
black and green paint
gold chocolate coins
colored popsicle sticks (or paint regular ones)
floral foam
cotton balls
card stock or small paper plate
glue


Instructions: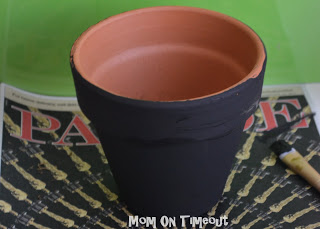 Paint the pot black. Surprisingly this only took one coat and the pot looks beautiful. Paint the exterior and the inside rim so it looks all black.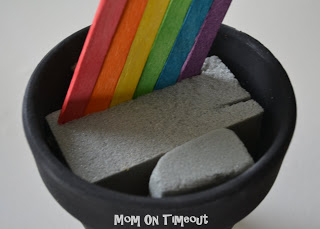 Push the foam down into the pot. Stick the popsicle sticks in at an angle so it looks like the rainbow is ending in the pot. Make sure there is enough foam in the pot for the gold coins.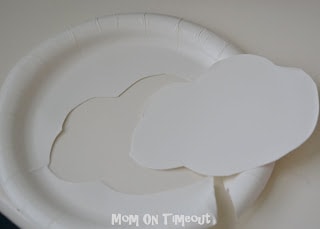 Cut out a cloud shape from card stock or use a paper plate like I did. The shape and size is up to you.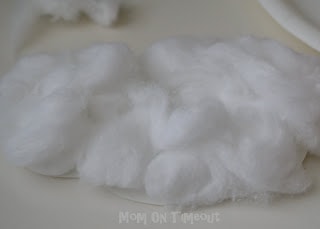 Glue on some cotton balls to make the cloud. I pulled the cotton balls apart to get the cloud nice and fluffy.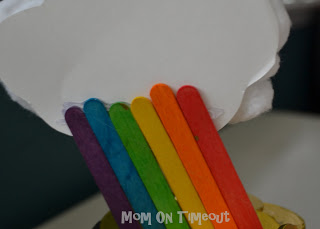 Glue the cloud onto the popsicle sticks. You can add more cotton balls on the back if you like. I used hot glue to speed up the process 😉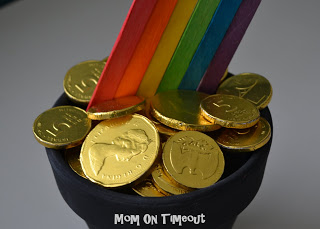 Fill the pot with gold coins. (I found mine at Dollar Tree.) I actually tried painting pennies and that was a miserable failure.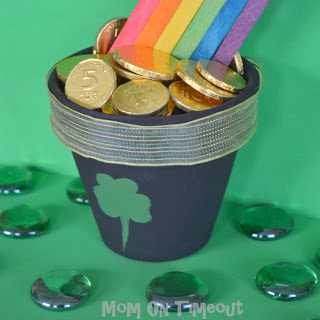 I finished off the pot by painting a shamrock onto the front and adding a ribbon.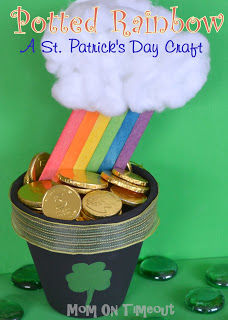 I think it turned out so cute and the boys just love it. Bryce said, "Mommy real awesome!" so that, of course, made my day 🙂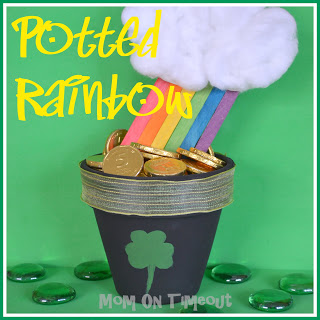 Here are some more St. Patrick's Day crafts and recipes we love: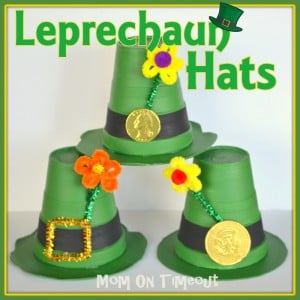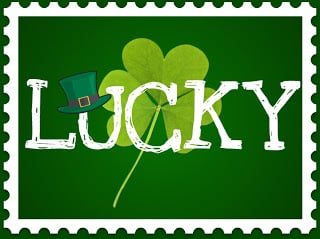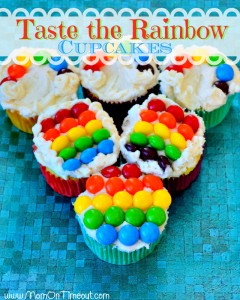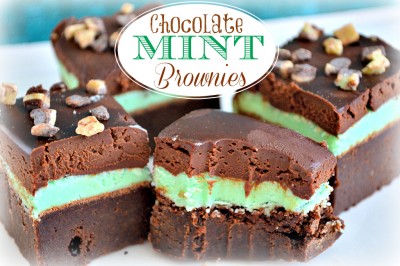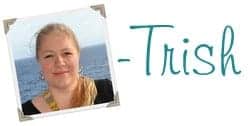 Connect with me!








Linking up here, Home Stories A2Z, Savvy Southern Style, and My Repurposed Life.