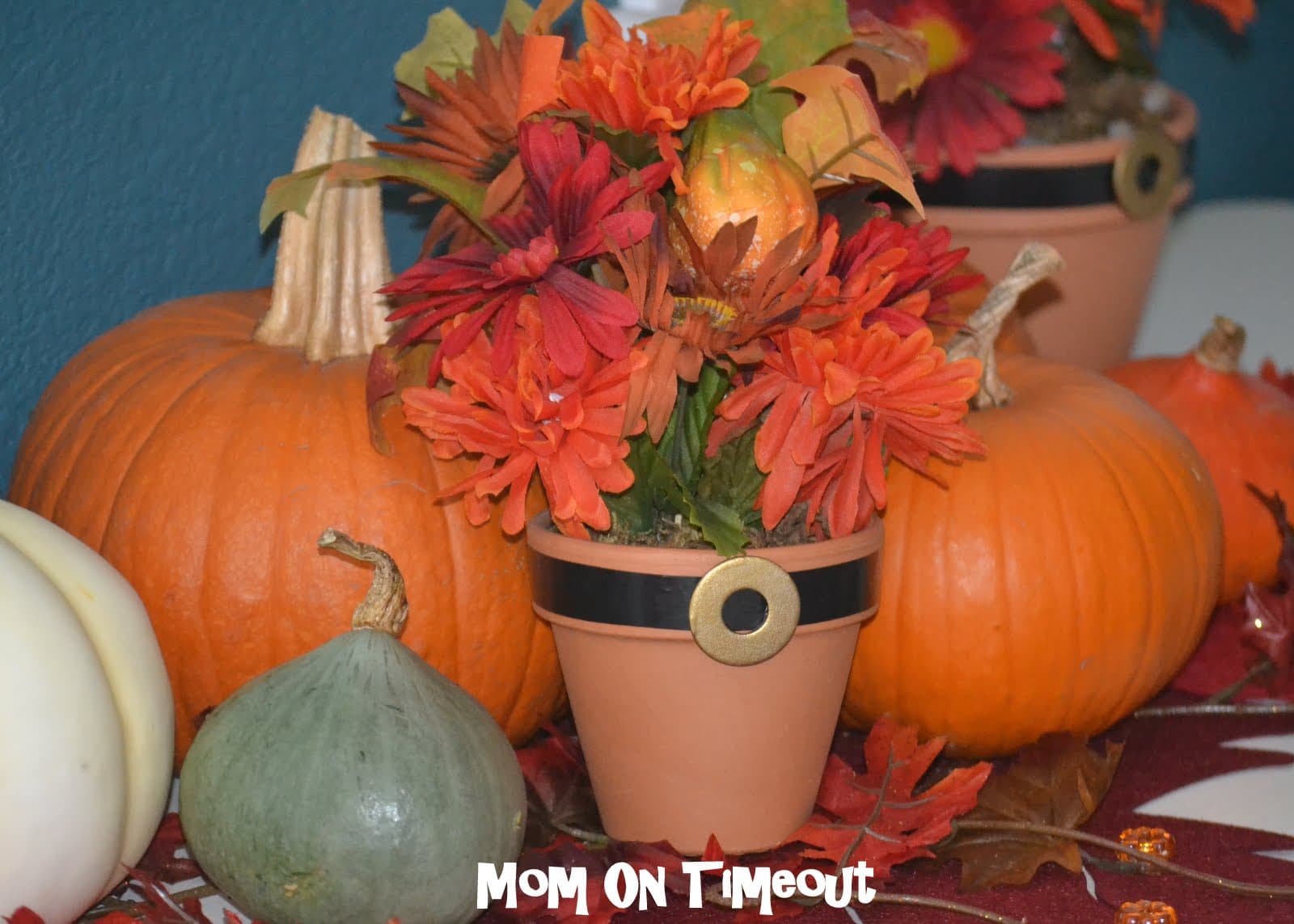 This cute pilgrim's hat holds a festive floral arrangement. A perfect hostess gift or decoration – this craft takes minutes to create and looks great!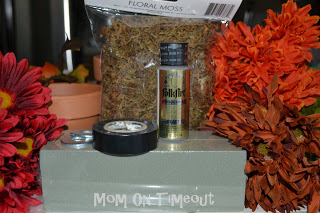 4″ Clay Pot
Black Electrical Tape
Washer
Gold Paint
Moss
Floral Foam
Flowers
Hot Glue Gun
Instructions: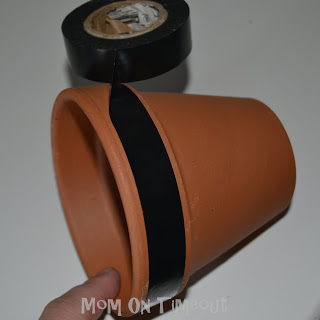 Wrap black electrical tape around the brim of the pot .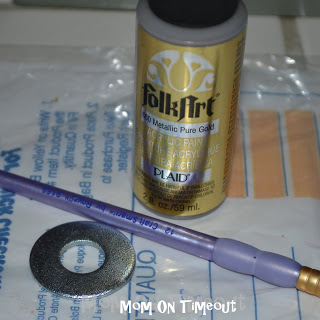 If you have a silver washer like I did, just paint it gold. You can purchase gold colored ones at your local hardware store. Glue the washer onto the pot centered over the black electrical tape.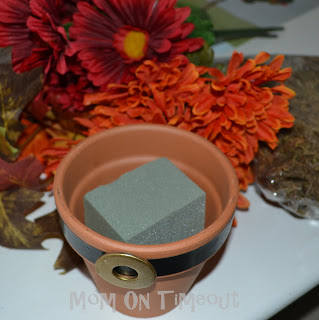 Put a piece of floral foam into the pot and start arranging your flowers. I purchased 4 sets of stems from my local dollar store and it was enough to do three full arrangements.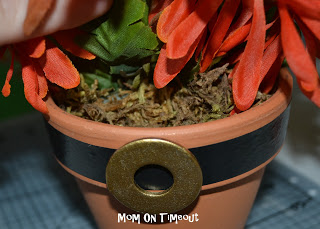 Once all of your flowers are arranged, cover the foam with some floral moss. I added some decorative gourds (also from the dollar store) but that's totally optional.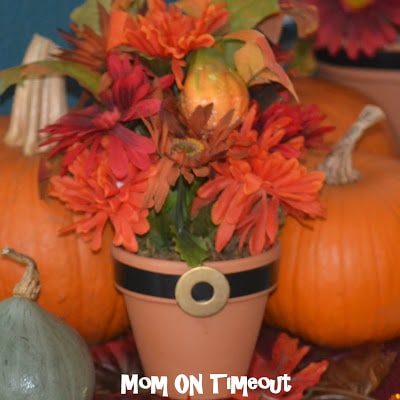 Cost Breakdown:
Clay Pot: $1 X 3= $3
Washer: $0.20 X 3 = $0.60
Floral Foam: $1
Floral Moss: $1
Flowers: $1 ea X 3 = $3
Total = $8.60 for 3 arrangements, so less than $3 each!